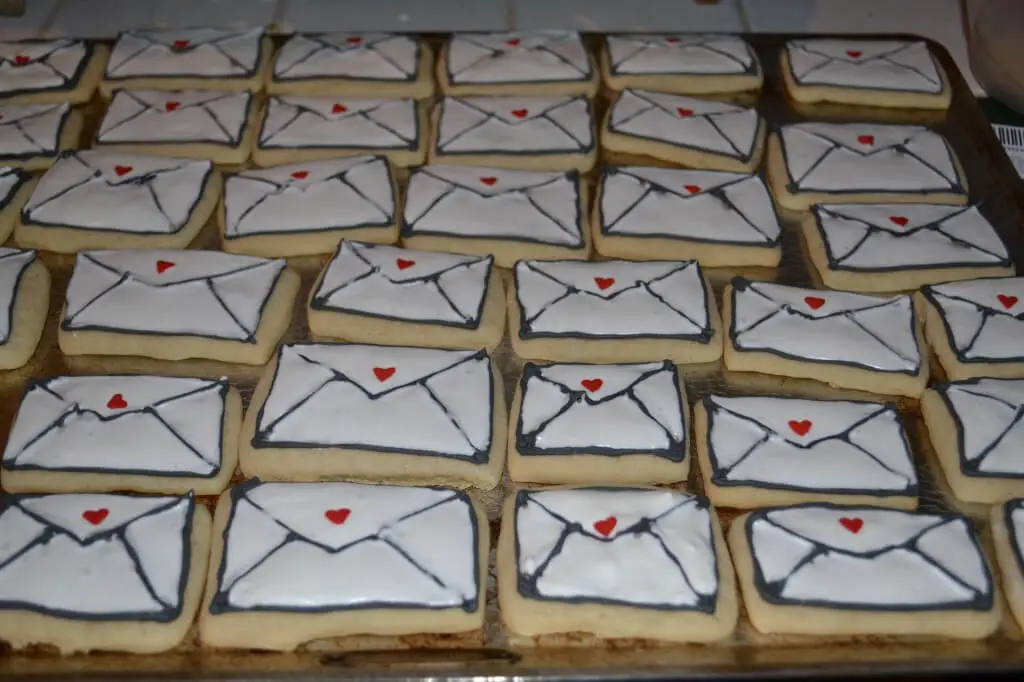 Please don't ask me what size the tip is, it's the only small one I had. After that I made flood icing and filled in the shapes of the envelope and added the little red candy seal.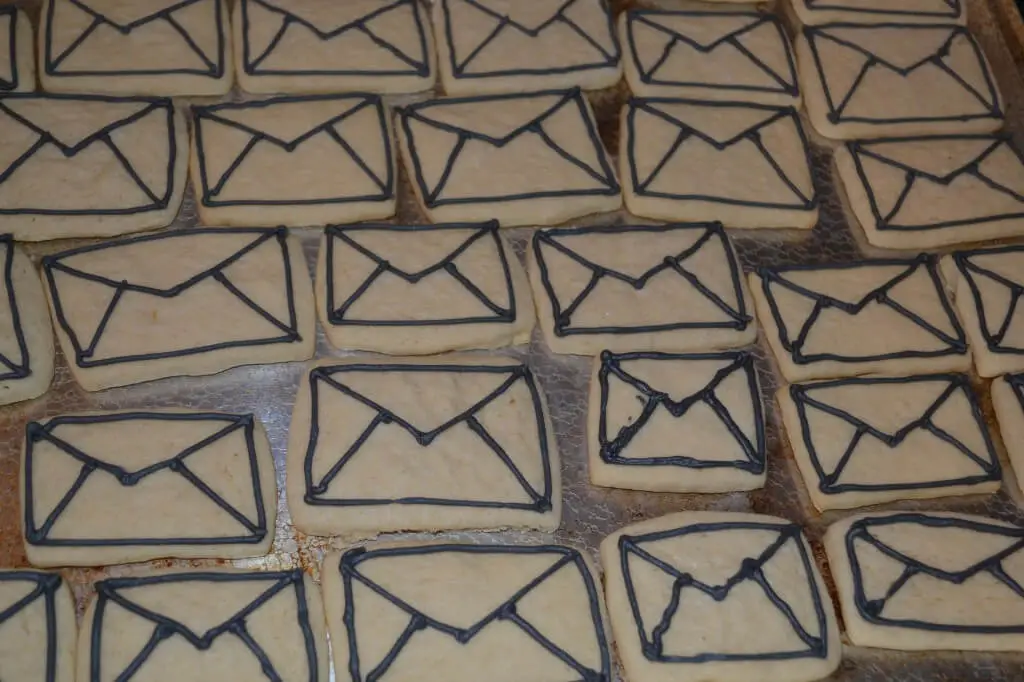 The "flood" icing is the my uphill battle. I cannot seem to get the consistency right. I didn't like the flavor and I didn't want to add more brown vanilla so I added some candy flavoring.
Yes – I know that Sweet SugarBelle says NOT to do this. I know now that even though I thought it was a teeny tiny amount and couldn't possibly affect the cookies.
It does.
Not only did I have a tough time getting the "flood" to "flood," (I resorted to painting it into the corners with a toothpick) sadly I discovered the next morning that it did not set completely. They were sticky.
Yes, I used them anyway. These are 3 and 4 year olds. They will not care. Only I will care.
I have to say that I loved the way the looked before they went into the baggies though. They are not perfect, just like a hand-made Valentine. They're made with love and all the imperfections that brings with it.
Here is my favorite cookies-for-decorating:
1 cup botter or margarine, softened
2 cups sugar
1/4 cup firmly packed brown sugar
1/4 cup plus 2 tablespoons milk
2 teaspoons vanilla extract
4 cups all-purpose flour
2 teaspoons baking powder
1/2 teaspoon salt
Cream butter. Add sugar and eggs, beating well. Stir in milk and vanilla.
Combine flour, baking powder, and salt to a large mixing bowl; add to creamed mixture, mixing well. Chill.
Roll dough to 1/8 inch thickness on a lightly floured surface; cut with assorted cutters. Place 2 inches apart on greased cookie sheets.
Bake at 350 degrees for 10 to 12 minutes. Remove to wire racks to cool.
Makes 5 dozen.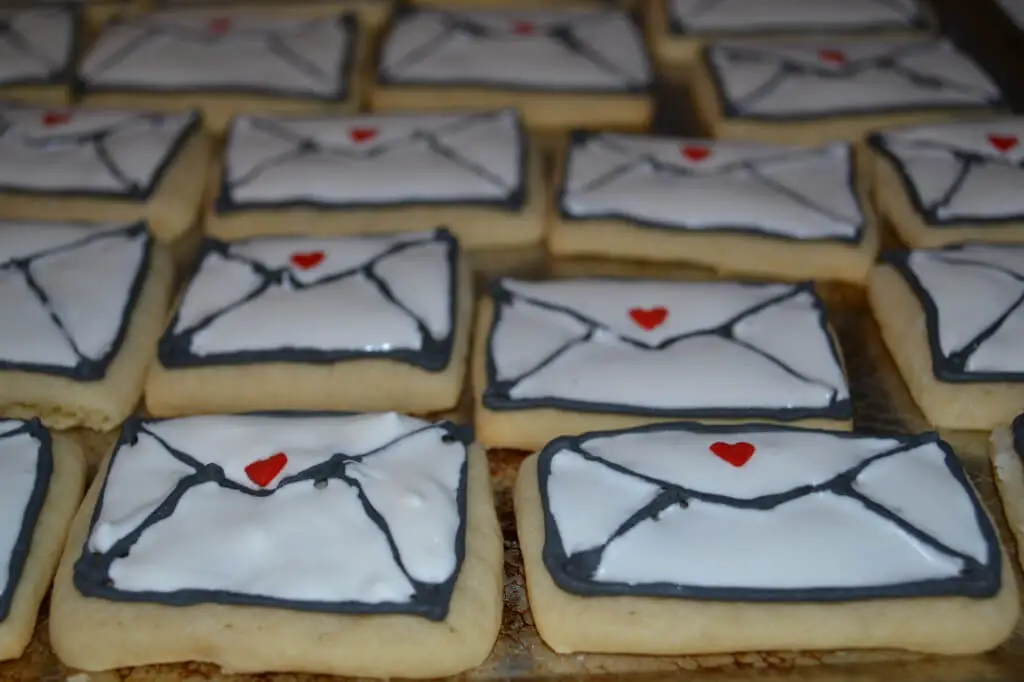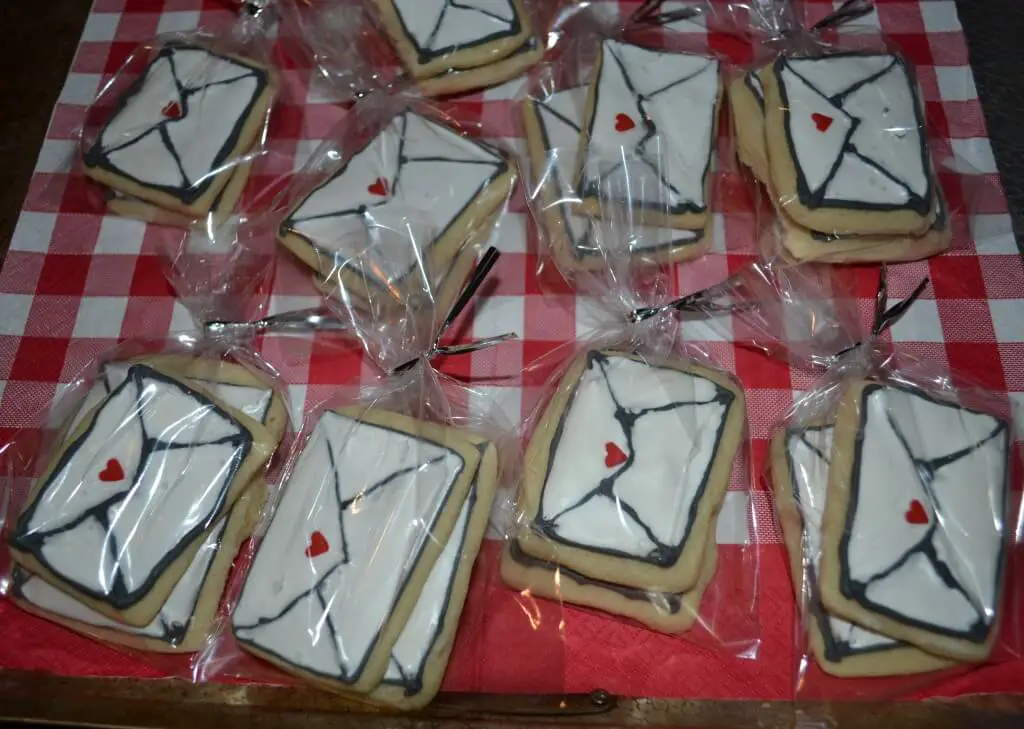 More Valentine's Day Posts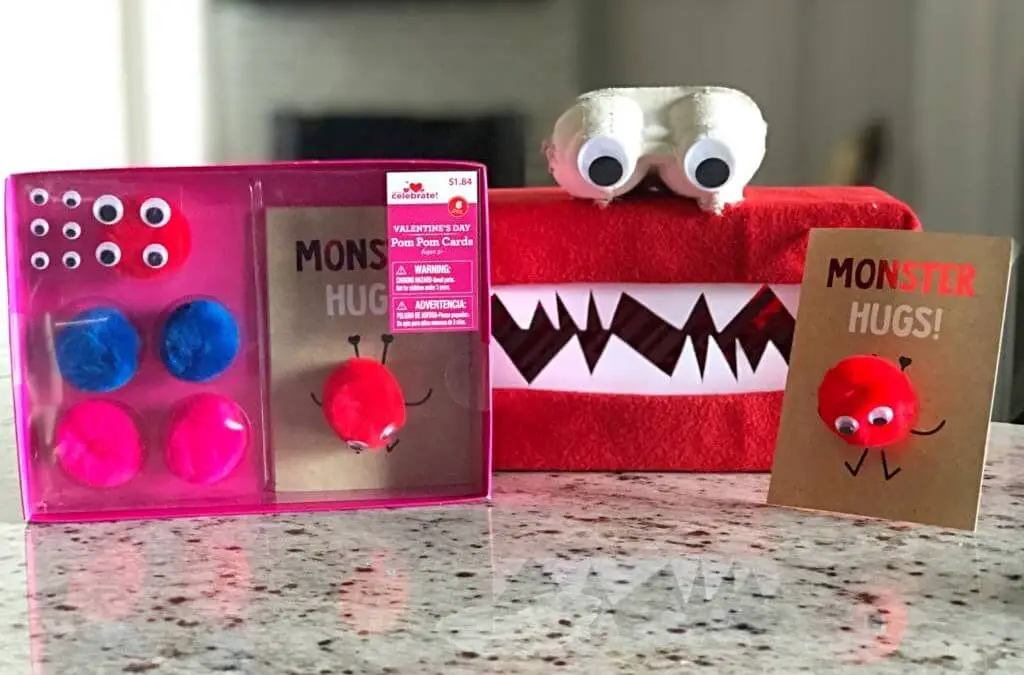 Special thanks to Walmart for sponsoring this post. (AD) All opinions are my own.Call me cupid, but I'm one of those moms who wants my kid to give the "creative" Valentine. Each year we struggle with what theme to do, the supplies, the assembly, the matching box… It's...
read more