It's July 4th WEEKEND time!
Are you party-bound? Chillaxin by the water? I'm going to guess that you'll have a table full of red, white and blue food, and drink not far from your hand throughout this 3-day weekend. And if you prefer that drink is of the adult variety, I think you might like what I have to share below.
Check out these fun summer cocktails from Drizly, the leading on-demand alcohol delivery service – because no one should drink and drive, not even when you've run out of your favorite alcoholic beverages. So be responsible, and let someone else do your liquor store shopping. Currently available in 21 markets across the US and Canada (Dallas is one!), Drizly can bring your party to you in an hour or less – and that's a huge time-saver considering the liquor store lines on a holiday weekend!
Since it's the 4th of July, we have to have something red to drink, right? This delicious "Hibiscus Margarita" will do the trick and then some. It's an unexpected but refreshing twist on the classic margarita, perfect for your patriotic party palate.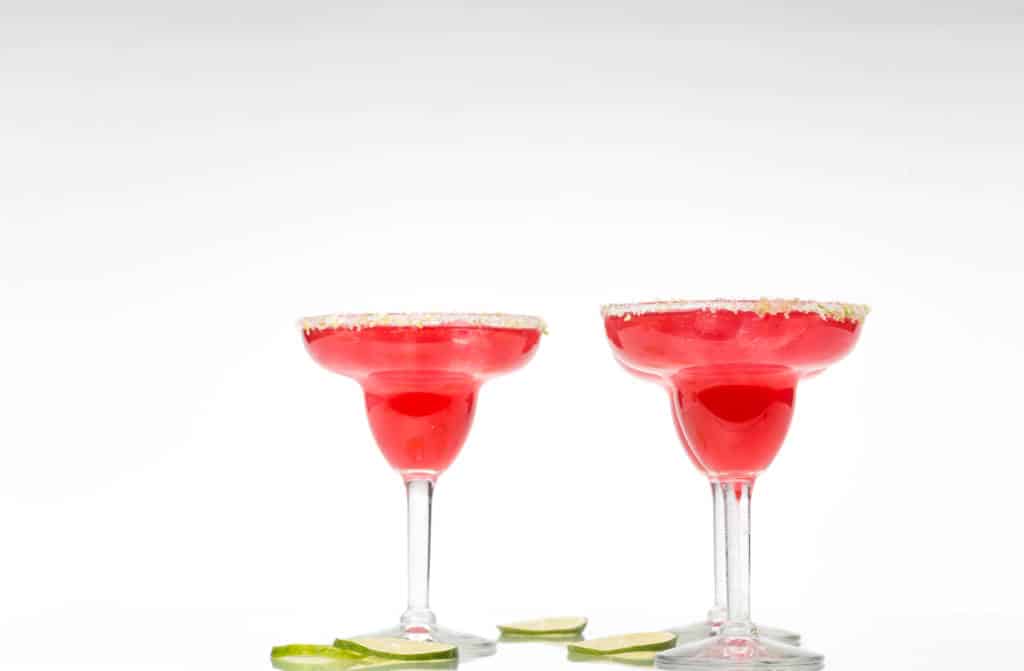 1 1/4 ounces hibiscus tea simple syrup
2 ounces silver tequila
1/4 ounce Cointreau
1/2 ounce fresh squeezed lime juice
2 ounces club soda
Citrus salt
Measure all ingredients into a cocktail shaker filled with ice, shake for 10 seconds, then strain mixture into a margarita glass. Top with club soda. Serve over ice in glass rimmed with citrus salt.
To make the hibiscus tea simple syrup, combine 3/4 of a cup of loose hibiscus tea leaves, 3 cups of water, and 1 1/2 cups of agave into a sauce pan and bring up to a simmer until agave has dissolved.
Allow syrup to cool slightly, which will also give the tea additional time to steep. Once cooled, pour syrup through a mesh strainer to remove the loose tea. Store in an airtight
container. It will keep for several months if kept refrigerated.
Keep your party on-theme with this pretty "Blue Lagoon" that's bright and citrusy, but not overly sweet. Top it with a red and white paper straw or umbrella to complete that holiday vibe.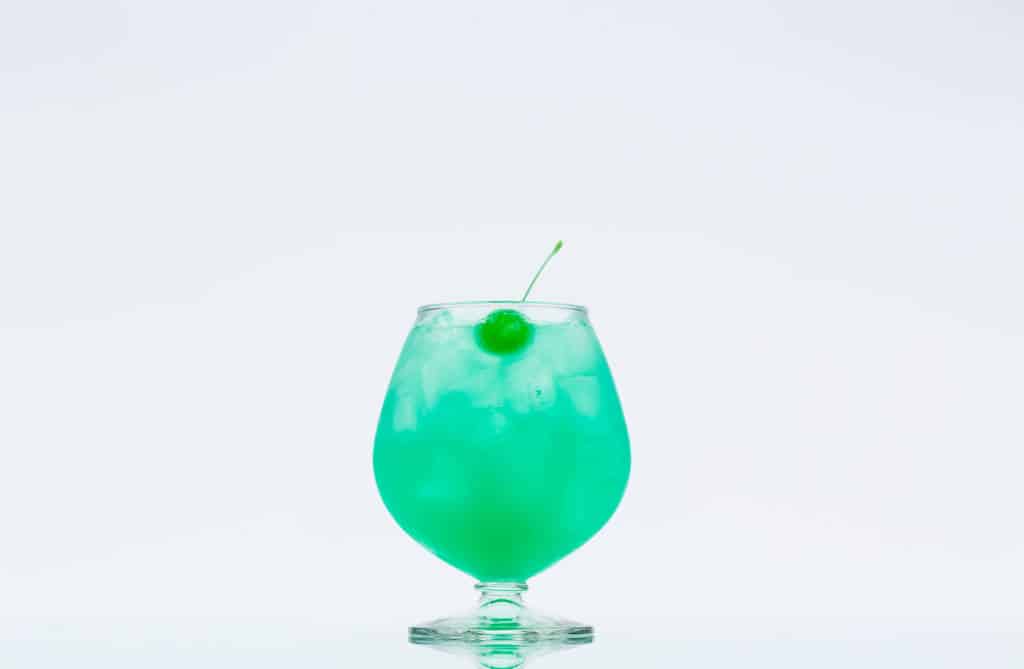 1 1/2 ounces Bacardi Tangerine
1/4 ounce Blue Curacao
1 1/2 ounces pineapple juice
1 1/2 ounce soda water
Combine all ingredients in a large glass over ice. Stir gently with a bar spoon before serving.
That was easy peasy, but I've got one more for you to try. As I can't think of a better drink to have in the throws of July than this one named, "Endless Summer," let's stay on vacay for a few more days, shall we???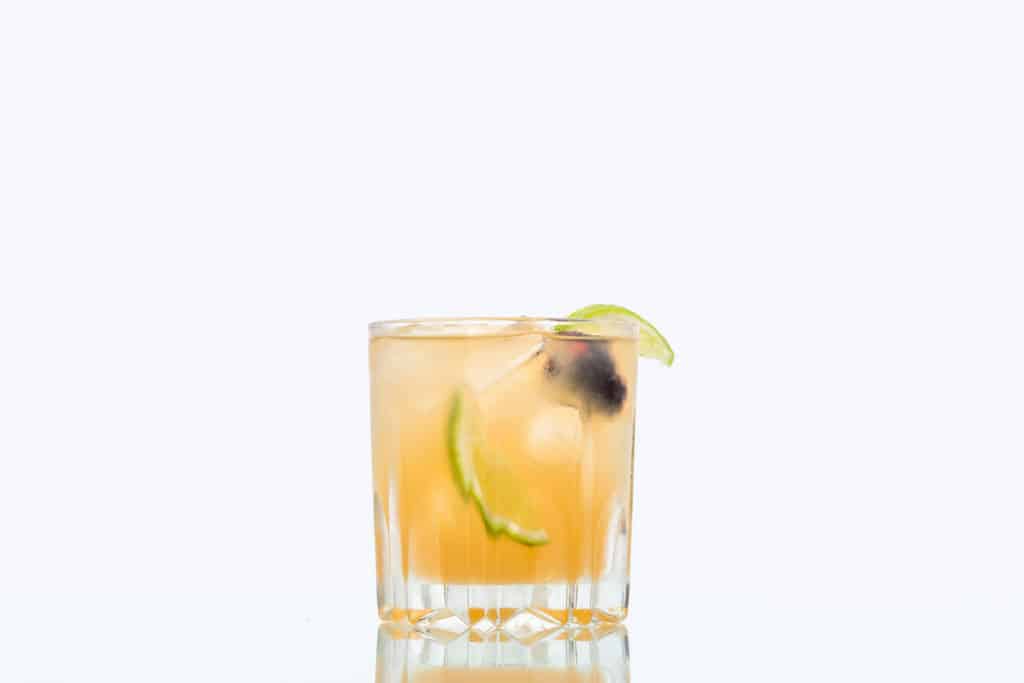 1 1/2 ounce tequila
1 1/2 ounce fresh orange juice
1/2 ounce lime juice
1/2 ounce Cointreau
1/2 ounce crème de cassis
In a cocktail shaker with ice, combine all ingredients and shake until frosty and cold. Pour entire shaker contents to a rocks glass.
Cheers to a Happy (and responsible) 4th of July!
All of the above recipes were provided by Trisha Anonsen, Chief Cocktail Officer at Drizly.com. Learn more about Drizly, get more drink recipes, and have your ingredients delivered on demand from their website Drizly.com. Also visit them on Twitter, Instagram and Facebook.