I've always considered that handcrafted gifts carry more meaning than store bought ones, especially when they are customized to the recipient's taste. In this era of fast fashion and cheap imports, handmade gifts allow me the opportunity to personalize the gift with custom colors and oftentimes, I'll spend less making something than buying something that I found from a store. The challenge I have is finding WHAT to make. With so many different crafting possibilities, how does one choose? What speaks to you? If you're in the same boat, here's a list of handmade gift ideas picked fromthe hottest crafting trends for 2023. Pick one and start now to get ahead of your holiday gifting, or make a birthday present for someone special.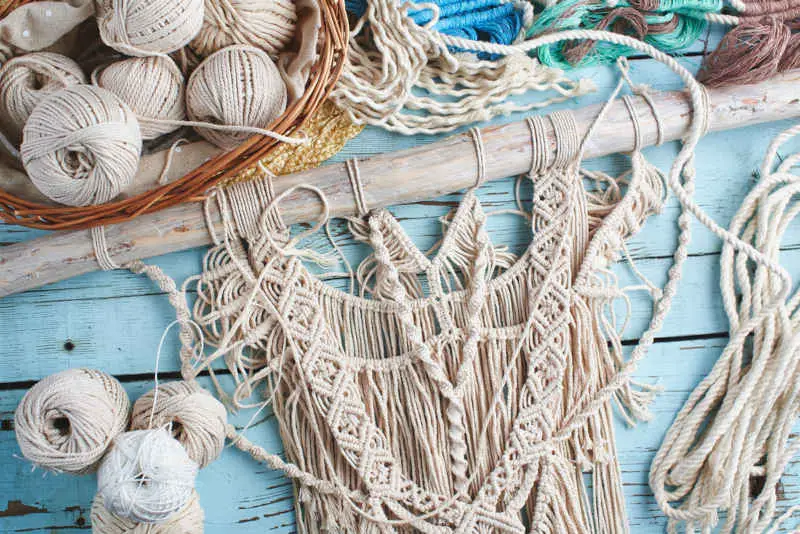 Macrame
Macrame is a form of crafting that uses knotting techniques to create gifts and decorations. In macrame, fibers such as cotton, wool, hemp, or nylon are knotted together in intricate patterns and shapes. It is an ancient craft that dates back centuries and has been used to create wall hangings, jewelry, bags, belts, rugs, clothing, and more.
Macrame is often used for decoration purposes as it can give items a unique look. The knots used in macrame can be simple or complex depending on the item being made and the desired effect. Making macrame items at home is relatively easy and requires only basic supplies like scissors, yarn, or twine. If you are looking for handmade gift ideas for a friend who loves to decorate her home with hanging planters, dreamcatchers or wall hangings, macrame is probably a good starting point for you.
Here are a couple of books to inspire you:
A couple of beginners kits:
Or, if you'd rather support a small artisan business, check out Bliss Decorations' macrame shop.
Resin Art
Resin art is a popular crafting technique. It is incredibly versatile. It involves combining liquid resin with pigment, glitter, or other objects to create a work of art. The resin is poured into a mold and left to cure, giving it a glass-like finish.
Resin can be used in everything from jewelry making to home décor projects. This makes it perfect for creating unique gifts for friends and family. With some creativity and practice, you can use resin art to make unique and thoughtful gifts that your loved ones will love.
Here are a couple of books on resin making to get you inspired:
Here are a couple of beginner's kits to get you started:
(You could also buy cool beach-themed resin coasters or wall art from Waynewaves).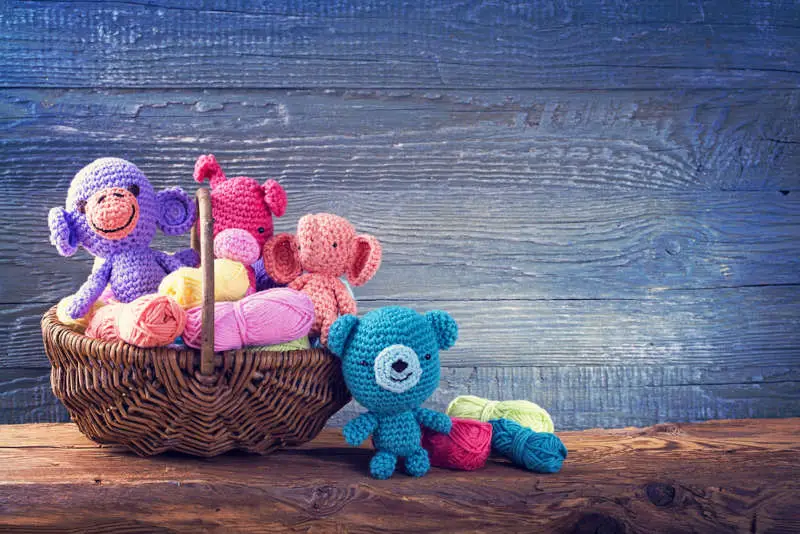 Amigurumi
Amigurumi is a type of crafting that involves crocheting or knitting small stuffed animals or characters. It is popularly used to make gifts. The process of making an amigurumi involves using yarn and other materials to create little figures with faces, limbs, and other features. Because the items are handmade, you can customize the colors and details to make them more personal. For some inspiration, check out some of the amigurumi from PittsburghHandicraft.
Amigurumi is a great gift idea for anyone who loves crafting or wants something unique and special in their home. The handmade nature of these figures makes them even more special since they are not mass-produced items. If you want something different for someone special in your life, consider giving them an amigurumi as a thoughtful gift.
Here are a couple adorable books to fall in love with this fun hobby:
Here are a couple of amigurumi starter kits:
And my sister's Etsy site in case you'd like to purchase any 🙂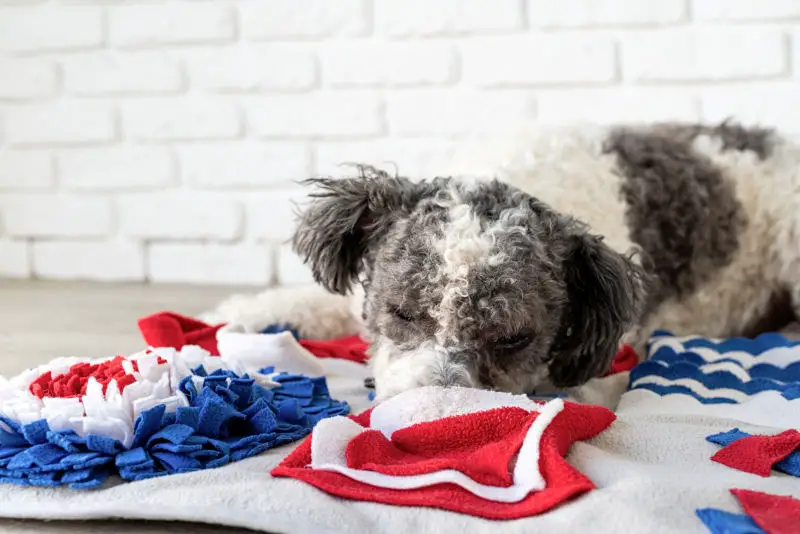 Snuffle Mat
Snuffle mats are an easy and creative craft project that makes a great handmade gift. These mats are made out of fabric, usually fleece, and filled with treats or toys. The items hidden in the mat encourage dogs to use their natural sniffing instinct to search for their treats.
Snuffle mats provide mental stimulation and enrichment for your dog while offering them hours of entertainment. They are perfect for pet owners who want to give their furry friends a unique activity, especially if the pet is home alone for long periods of time.
There are about 1,012 different ways to make a snuffle mat, and an infinite number of color/pattern ideas. (Think of all the fabric stash you could use up!) You could make a new one every day! I also think this would be a sweet gift for your local animal shelter.
Here's an how-to video to get you started:
If you'd prefer to buy one from a small shop, consider getting one from IzzysBestCreations, although this one is pretty cute too:
Shibori
Shibori is an ancient Japanese craft that involves dyeing fabric. It is a method of creating intricate, beautiful designs on the fabric by folding, stitching, and twisting it before being submerged in dye. The results are stunning pieces that make for unique gifts or home decorations when handmade.
Shibori is a very versatile craft, as the same design can be replicated on different fabrics to create completely different looks. With the right materials and techniques, crafters can make anything from scarves and bandanas to wall hangings and throw pillows. It's an exciting way to add some character and color to any room of the house or to give someone a truly special handmade gift.
Here are a couple of books to get you well-versed in the art of Shibori:
Here's a shibori starter kit from Rit Dye:
Tufting
Tufting is a craft technique that involves punching yarn or wool strands into a fabric backing material to create a design or pattern. It is similar to rug-making, but instead of using a loom, it uses a tufting gun and frame to hold the fabric. To tuft, you will need some basic tools such as yarn, wool, punch needle and embroidery thread, and a tufting gun. If you'd prefer to buy a finished piece, look at the work from ArtAndcraftx on Etsy.
Here's a tufting starter kit for small projects:
Then you can graduate to big projects with this:
Terazzo-style Crafts
Terrazzo-style crafts are handmade gifts that have a unique, one-of-a-kind look. Once reserved for flooring in expensive buildings, it is possible to make a variety of crafts, such as coasters and wall art, that look like terrazzo. The terrazzo style is created using a special method of combining colorful chips of marble and other stones with a cement-like substance. The result is an eye-catching, durable piece that will last for years to come, such as the terrazzo trinket dishes you'll find at BrightsideDecorCo.
Here's an inspirational how-to video for your terrazzo crafts:
And here are some fun supplies you could use:
Handmade gifts are a wonderful, meaningful way to show someone special how much you care about them, especially when you consider the time it takes to make each item. Making handmade gifts from scratch can be a great way to express your creativity and individuality and is fun in the process. Plus, each gift is unique, and you might find a new hobby you love. Hopefully you've found some great handmade gift ideas in the above list, or at least you were intrigued enough to try something new! For more inspiration visit the crafting channel on the site or browse through our latest crafting posts below: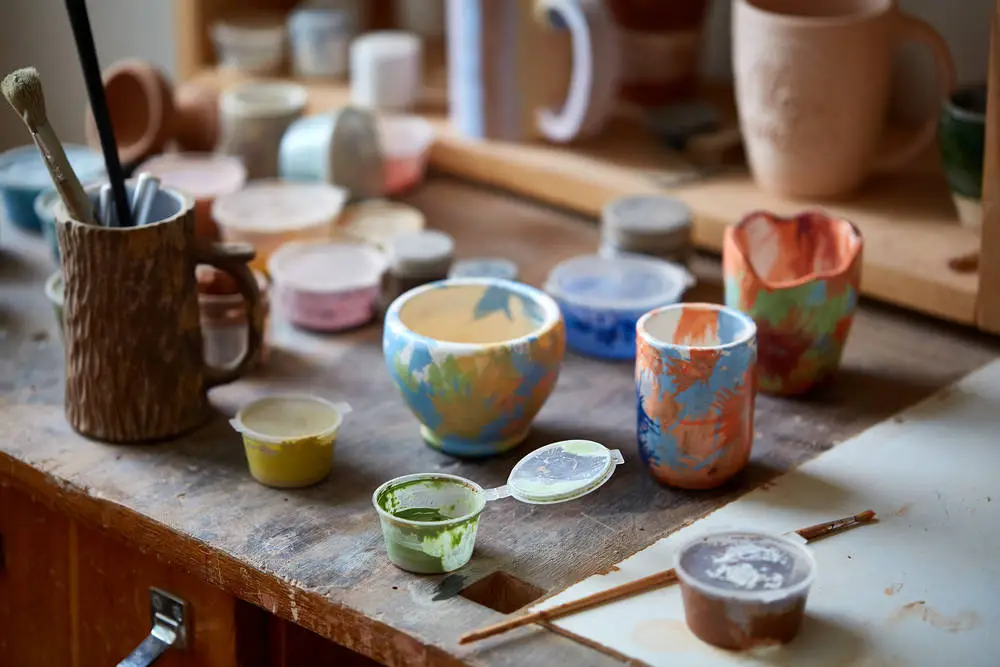 Depending on how dedicated a crafter you are, these craft room ideas may help you plan and organize your perfect workspace.
read more