Continuing on our series of "How to get ready for the holidays…" I have a few adult hot chocolate recipes for you to add to your recipe book. The first one's for you to make as you are watching those Hallmark Movies, or warming up from your attic inventory adventure. The other recipe is one you can make when you know friends and family will be over later. These are super good so PLEASE drink responsibly and share the fun. And most importantly, make sure the kiddos know which is their hot chocolate and which is the grown-ups' hot cocoa!
All the recipes below feature my favorite Southern Cream Liqueurs from Jackson Morgan, because well… we Southern around here. But the answer is yes, if you can't find Jackson Morgan near you, you have my permission to substitute (or order online)!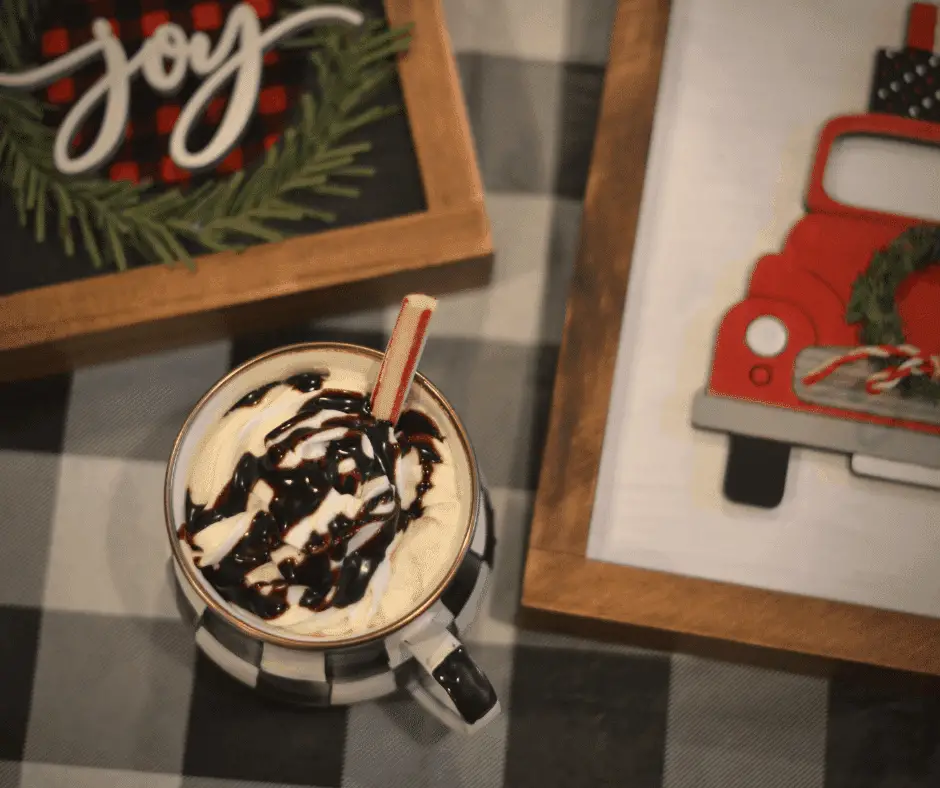 Yield: 2 servings
Adult Hot Chocolate Recipe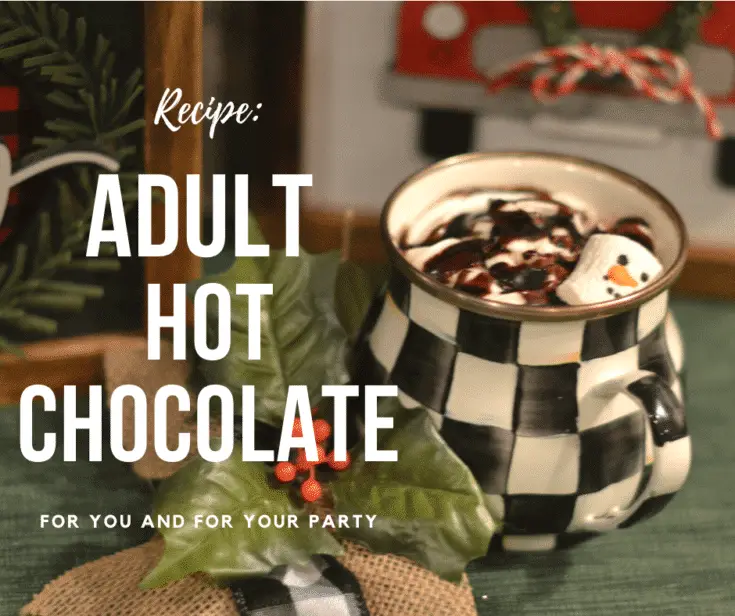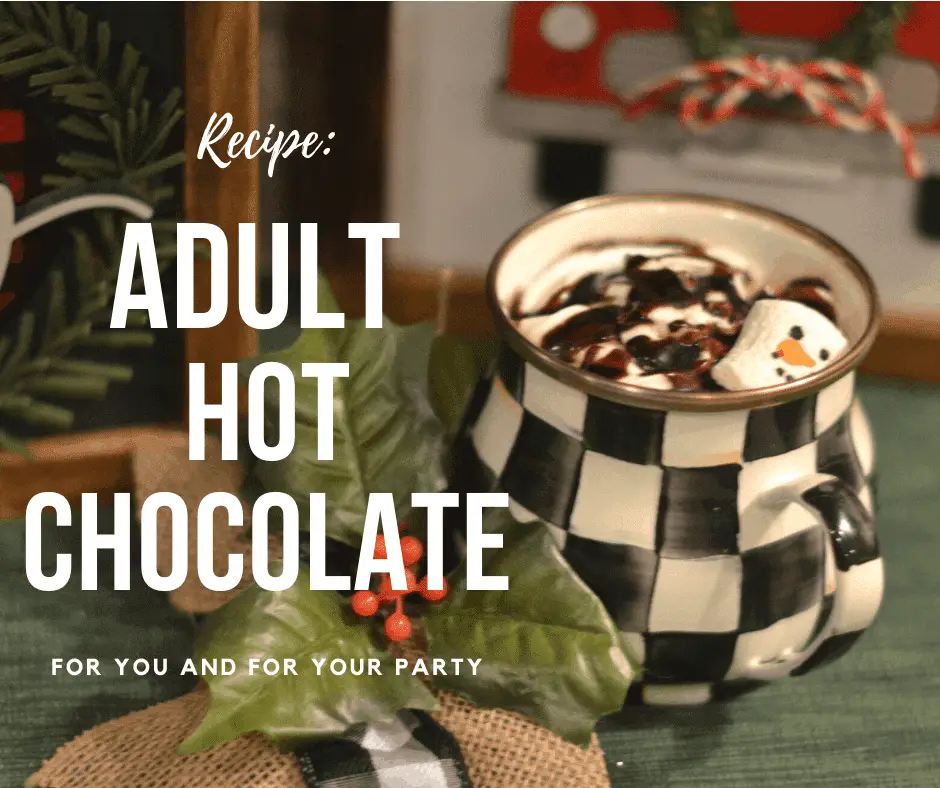 Adult hot chocoalte to warm up your winter!
Ingredients
1/2 cup of dark chocolate chips
1/4 tsp vanilla extract
1 cup of 2% milk
1-3/4 oz Peppermint Mocha Jackson Morgan Cream liqueur
1.5 oz marshmallow vodka
(Optional) Marshmallows, dark chocolate syrup, and a peppermint stick for garnish
Instructions
1. In a small sauce pot, on medium heat, add milk.
2. As it warms to steamy, add the chocolate chips. Stir continuously until melted and smooth.
3. Add vanilla, peppermint mocha liqueur and vodka. Stir and cook for about a minute.
4. Divide among the cups and top it off with whipped cream and chocolate syrup.

Notes
This is also declicious when mixed with coffee!
Recommended Products
As an Amazon Associate and member of other affiliate programs, I earn from qualifying purchases.
Not cold enough where you are yet?
Try it as a milkshake
!
Having a lot of people over? Try this next one in your slow cooker. Get everything ready before they arrive. It features white hot chocolate, the perfect decadence for wrapping up the party when guests may not want the added caffeine.
Yield: 10 servings
Party Size Spiked White Hot Chocolate
This recipe features white hot chocoloate - perfect for warpping up the party when guests don't want the added caffeine.
Cook Time
2 hours
30 minutes
Total Time
2 hours
40 minutes
Ingredients
8 oz white chocolate, cut into pieces
4 cups half and half
2 cups milk
14 oz can sweetened condensed milk
7 oz jar marshmallow crème
4 sticks cinnamon
2 tsp vanilla extract
½ tsp ground nutmeg
8 oz Jackson Morgan Cinnamon Brown Sugar (or more to taste)
Instructions
Place all ingredients – EXCEPT the liqueur -- in the slow cooker and warm on low

Stir occasionally, make sure it does not boil

Let warm for 2.5 hours or more (but less than 4)

Remove cinnamon sticks

Add liqueur
Notes
Variation: Try substituting the cinnamon sticks with peppermint sticks and the Jackson Morgan Cinnamon Brown Sugar with Jackson Morgan Peppermint Mocha. Delish!
Cheers!