Friends are the family you choose and Friendsgiving is just the best time to celebrate them! If you're giving some gifties to your besties, they need a cute tag to go with them! It's like the cherry on top! Grab a set from the free printables below – whether you're into watercolors, or a plaid all-day long, these will dress up any pretty package you give.  The files are set up as free downloadable pdf images, both individually or as a bundle so you can get them all in one download. Print these at home to use right away – or if you want to save your home printer ink, do like I do and send them to FedEx to be printed on glossy cardstock for a super nice presentation. OH, and don't forget the Thanksgiving planner to help you stay organized for turkey day! 
I hope you love them!
Thanksgiving & Friendsgiving Posts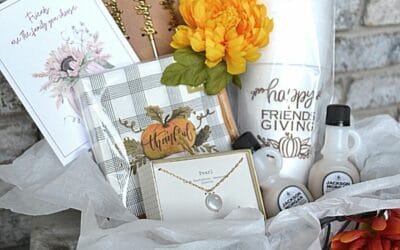 What in the what is happening right now? Wave 2 of the virus is hitting us right when we were all planning our Friendsgiving, darn it. If Judge Clay J telling Dallasites to cancel Thanksgiving -- but if you can't cancel it, have a "silent" Thanksgiving with family...
read more