Delivery Driver Snack Station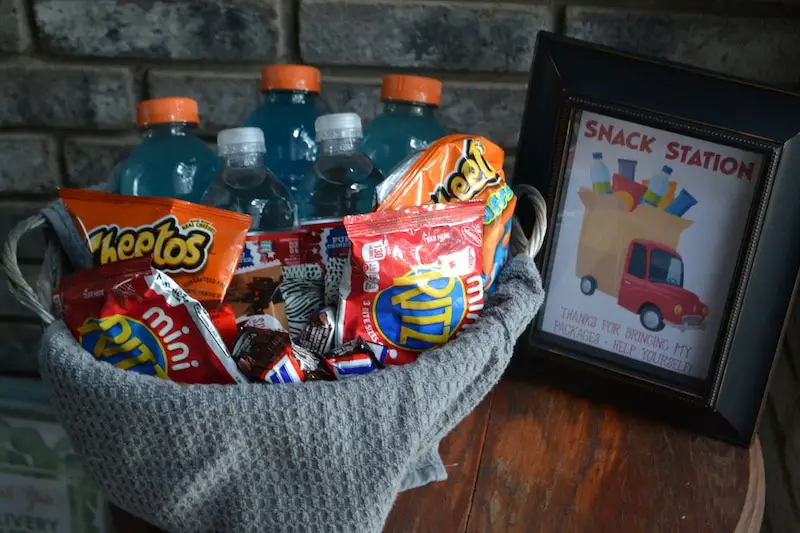 It took a pandemic for us to truly appreciate and realize how much we rely on our delivery drivers. I got into the habit of leaving drinks and small packaged snacks for our drivers. I know they appreciate it because a) they're gone, and b) because they thank me. Sometimes if I happen to come outside while they're driving away, but a lot of the time with a wave to my office window,. It doesn't take much to let them know we are grateful for their reliability. And guess what, they don't get our address mixed up with anyone else's. 😉
Here are the signs I use. Frame them, laminate them, pin them to a basket. I promise your delivery drivers will really like your thoughtfulness.  And if you want some ideas of what to include in your Delivery Driver Snack Station, I've got you covered. 
I hope you love them!
See More Thanksgiving and Christmas Posts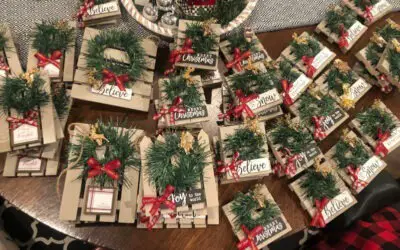 This easy mini-farmhouse wreath craft, uses Dollar Tree mini-pallets, a snippet of Christmas garland and a few other bits and pieces you may already have in your craft cupboard. Check it out!
read more