Lots of Texans lead-foot it to Colorado during our blazing summer months. The lure of cool mountain air within a day's drive is convincing for even the most adverse car-trippers. But in their haste to get to all-things Colorado, an overlooked and easy stopping point for Dallas road warriors is Garden of the Gods.
This year, we were traveling with the puppers in tow, so all activities needed to be dog-friendly. Making a late-night stop in an unremarkable highway Hampton Inn was worth the pause so we could hit Garden of the Gods in the morning on our way to Breckenridge. It was the perfect appetizer for our week-long Colorado/New Mexico adventure.
The name alone should entice you to stop. I mean, "Garden of the Gods" sounds like it's straight from Greek mythology, but in fact it is 1300 acres of red, pink and white sandstone rock formations, created over 300 millions of years. There are 15 miles of dog-friendly (leashed) trails to explore, or 1.5 miles of paved trail suitable for wheelchairs and strollers. Or, you can simply drive-through. And, best of all, it's free.
Garden of the Gods is breathtakingly beautiful, as it sits among the forest of Pikes Peak. Despite being overrun with tourists, we still saw deer just snacking on some leaves like NBD just a few feet from ignorant humans who couldn't spot them through their urban lenses.
When we arrived, the masses had already descended on this natural beauty and there were people everywhere. We chose to stay in our car, but the views were no less stunning. You can still have a great experience at this incredible site cruising in the comfort of your vehicle – although I think an early morning visit during the off-season would be vastly more enjoyable when the crowds are fewer.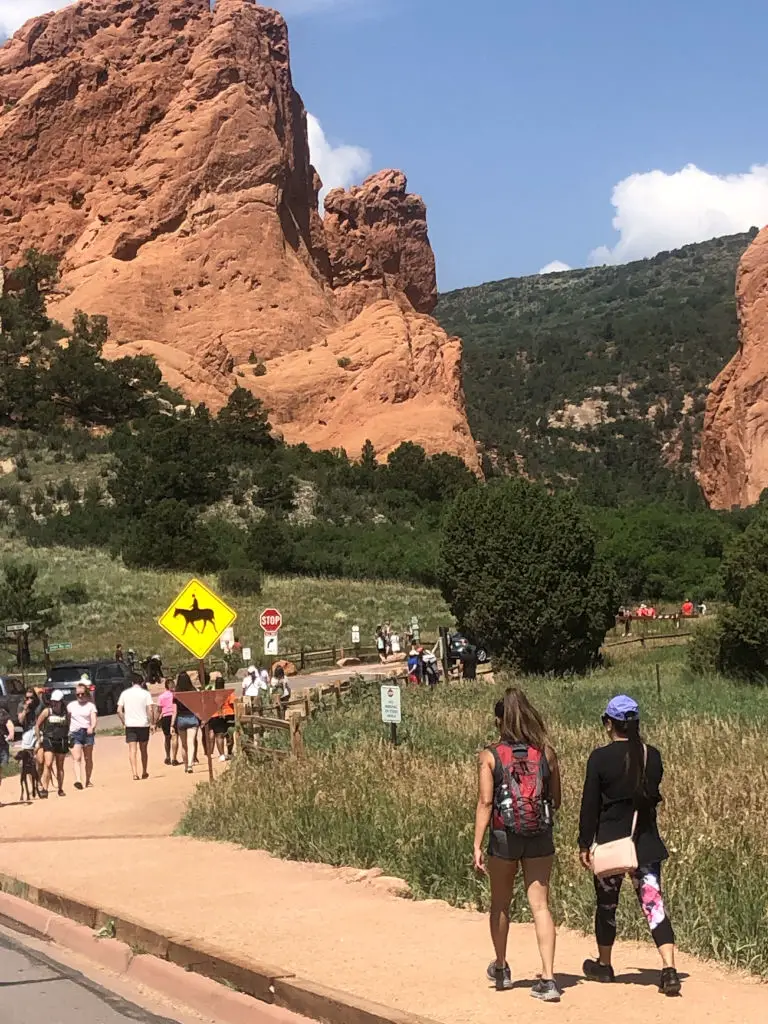 Texans, this is definitely worth the detour. In fact, I'd plan your day around it with horseback riding or rock climbing, taking in the surrounding natural attractions of Colorado Springs. There's even a weekly 5k for fun you can do. (Inspo for my next visit) For us, it was a fly-by, but well-worth the pause on the way to our destination. Check out my links below of places I want to come back to try.
PS – If you roll into town late like we did, try and make it to Bingo Burger before their last call. There's two locations (we squeezed in a stop at the Pueblo shop before closing), and the burgers are outstanding – even with vegan options. Great vibe and wine to go!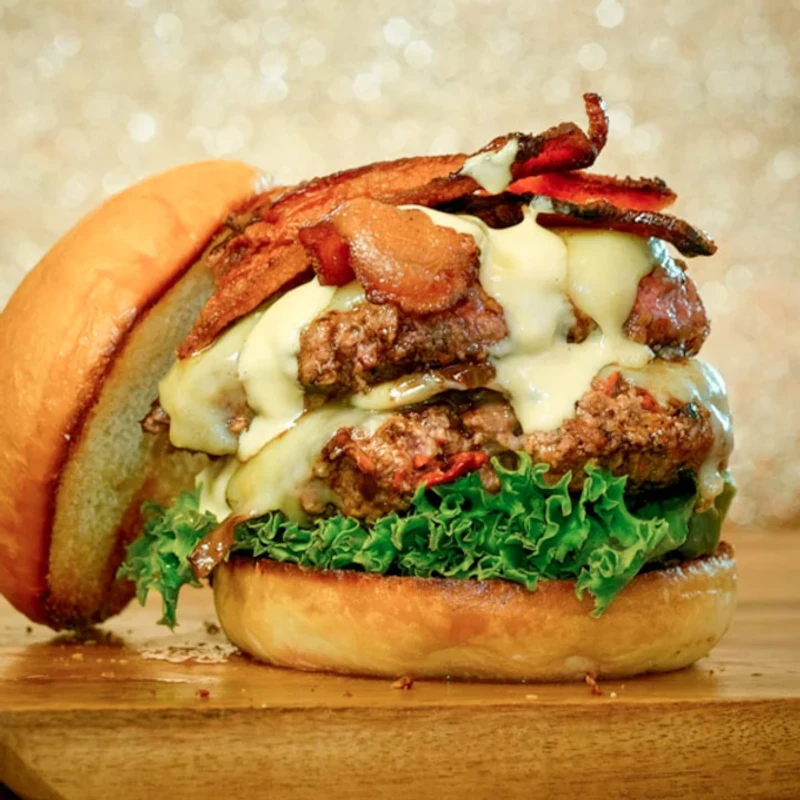 Websites to help you plan your visit to Garden of the Gods:
On our NAB (nature, art, and breweries) list to visit next time I'm in the area: https://www.broadmoor.com/broadmoor-adventures/seven-falls/ On National Geographic's list of International Waterfalls to visit, this 181-foot drop waterfall is in a box canyon promises stunning vistas, hiking trails, glistening streams. It reqires paid entry but is leashed dog-friendly.
This sounds like a lot of fun for other people (not me who dislikes caves and heights): https://caveofthewinds.com While the fam is there, I'll head out to the: https://cottonwoodcenterforthearts.com and check out the current exhibit, and peek into the studio sessions, maybe even sit in on an art class.
Our first choice for food venues include a taste of the local flavors. These two breweries with pet-friendly patios are on my list for sustenance: https://www.cerberusbrewingco.com and this one that has an "Oreo Stout" that I'm dying to try: http://fossilcraftbeer.com