Visiting Rocky Mountain National Park is one of my favorite things to do in Colorado. My family is not made of hikers, or campers, or really rough-it-in-any-way-ers, so this advice is purely for the suburbanites like us who want to soak in all of nature's beauty in the most convenient way possible. By car.
We recently visited Rocky Mountain National Park during a stay in Estes Park (see my review of the dog-friendly Hotel Don Fernando here). Every time we visit Estes Park, we dedicate a day to drive up to the mountains. Depending on the time of year that you visit, you can actually drive all the way to the visitor's center at the top – or only part way if there's still snow. Trust me when I say, you do *not* want to be driving up that mountain in snow. It's a bit hair-pin-y in summer, add in ice and that's a bad combo…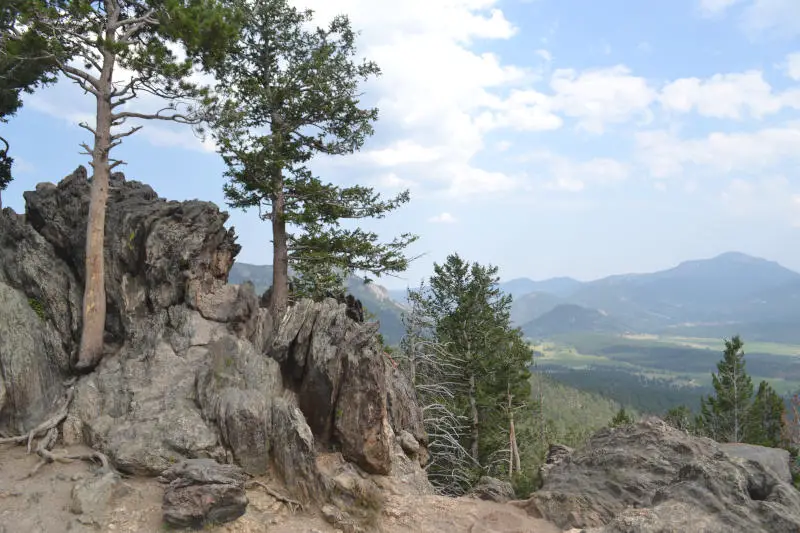 Even though we're lightweights when it comes to how we experience nature, there are definitely a few tips for your day in RMNP. Here's what I recommend and why:
Rocky Mountain National Park Reservations
Like all things, Covid has changed even the entry to national parks. Because of the massive numbers of humans wanting to find outdoor activities, many of the parks have gone to a reservation system. Guess who didn't do their homework though 🡪 me.
I only realized we would need a pass when we arrived in Estes Park, which of course was too late. There are a few  have reserved spots that are made  available the night before, but those go lightning fast. Thankfully, the front desk at our hotel shared this  with us:
Hot tip: After 3 p.m., RMNP allow drive-up visitors.
Honestly, this worked out GREAT for us. We queued up at 2:45, and were in the park by a little after 3. We spent a full 4+ hours exploring just on the main drive, so we were coming back down the mountain as the sun was setting and the animals were all out. It was gorgeous! So the lesson here is, if you miss your window to get a reservation, don't cry. A solid plan B does exist.
What to wear to visit RMNP?
Once you're venturing upwards in the park, you're going to experience pretty much all the seasons so having a waterproof/windproof jacket with a hood is a great idea. When we left Estes Park, it was in the 80's. As we drove up the mountain, the wind picked up. By the time we drove past the tree line and into the tundra, the temperature had dropped significantly, and often you'll see snow. We also had the fun experience of getting rain and sleeted on at one of the scenic overlooks. So yeah, don't wear a t-shirt and shorts unless you're prepared to suffer a little.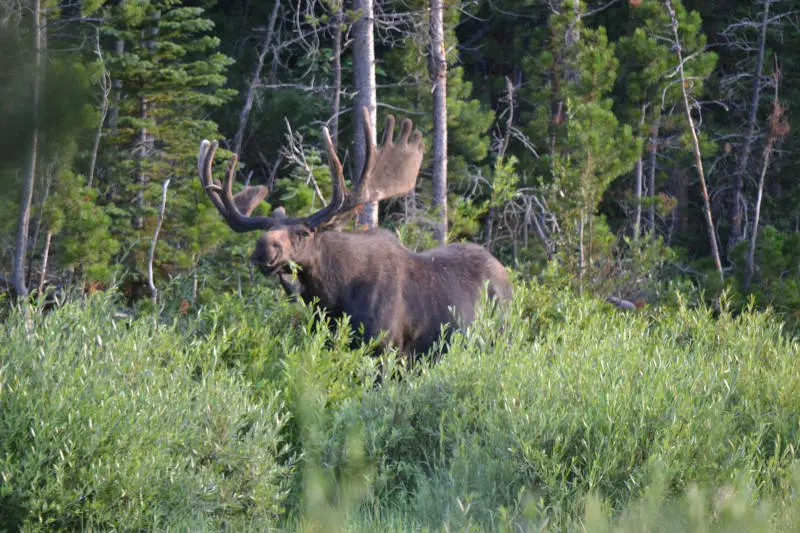 Don't Forget Your Camera!
If there's only one thing to remember, it's your camera. Bring your good camera, not just your mobile phone. The animals rule the park, and they are unpredictable when they'll appear. There's a good chance you'll see a bear – likely from a distance, thankfully – longhorn sheep, sometimes on the middle of the road, lots of elk, yellow-bellied marmots, and so much more. You'll want to capture the moments in the best way, like when we came across this moose. He was a beauty – and my real camera captured his features 1,000 times better than my phone photos.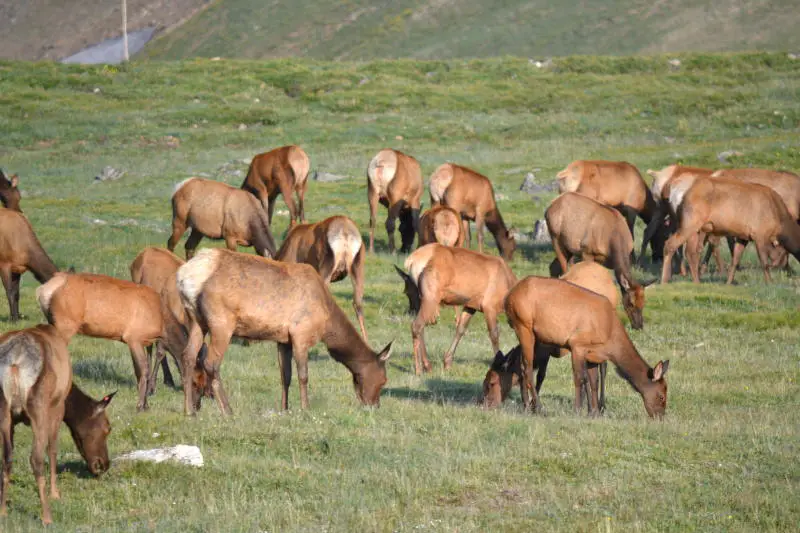 Prepare Your Car
Fuel up your car before you go, and check those brakes. If you're visiting in summer, there's a good chance there will be a lot of visitors and you may be idling a good bit. The side of a mountain where there's no cell service is not where you want to run out of petrol. Did I mention that it gets cold? There are also no lights if you're stuck in the dark and without gas. As for your brakes, you'll be riding them the whole way down the mountain so squeaky brakes will get annoying really quickly.
Pack Snacks and Water
We took a leisurely drive through RMNP and experienced as many of the scenic overlooks as we could, so we were in the park for several hours. It's not like there are food trucks to feed you while you're in there so you'll want to pack some water and snacks. Water will help you with any altitude sickness and snacks will fight off the hanger attacks and make the trip overall more pleasant. Do NOT feed the snacks to the wildlife though. That's a huge no-no.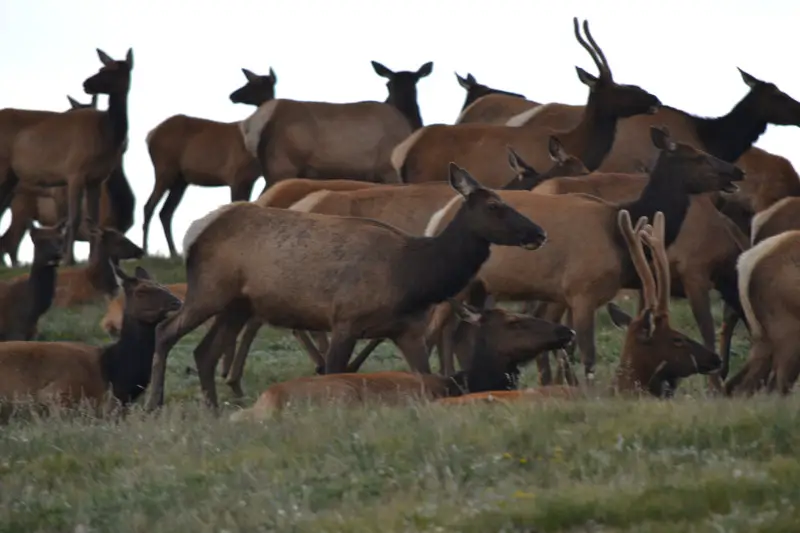 Rocky Mountain National Park Visitor's Center
If you forget the water and snacks and you're visiting in the peak of summer, you'll be able to get both at the Visitors' Center at the top of the mountain (if you make it that far). I highly recommend stopping in here, and not just for the bathrooms! They had great merch to remember your adventure, and plenty of sustenance.
Predictably because we didn't dress appropriately, we picked up what might be my favorite long-sleeve t-shirt ever and a sweatshirt for the teen — because we were freezing. We found so many fun things at the Visitors' Center that we didn't even shop in downtown Estes. The Center had everything we could ask for and more.
The Visitors' Center is also at the base of the climb up to the 12,000+ feet mountain top. Note: This climb is not for the faint of heart. I feel like I'm in pretty good shape, but I still had to take breaks catch my breath going up and down. If you have anyone who would be challenged by this, they can wait for you in the Visitors Center.
If you're traveling with your pet, (like we were), you CAN take them into the park with you! The catch is that they can only go where cars can go, and of course they have to stay leashed. That worked out perfectly for us. We loved having them along and it eased our concerns that they'd be barking up a storm at the hotel without us. They enjoyed it too, and because there are so many pet-friendly places to eat in Estes Park, we just went straight to dinner with them after we were done.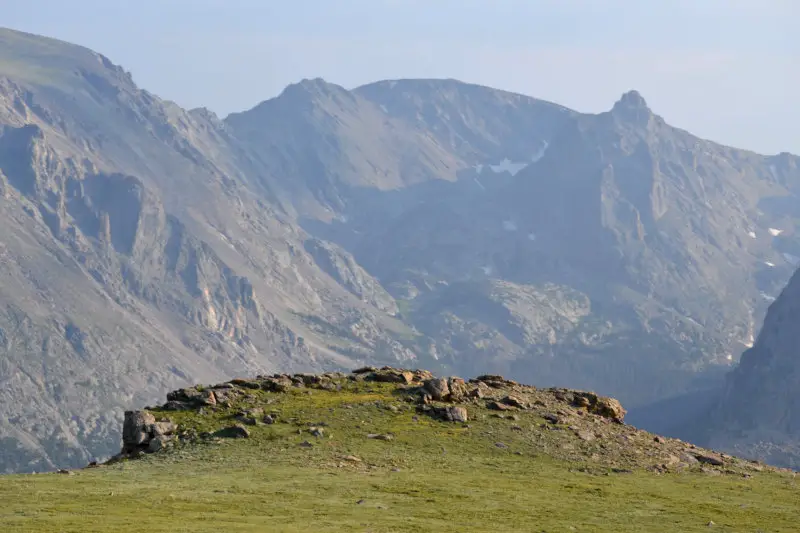 Last piece of advice I have is to remember your etiquette. While it's amazing to get to see an unexpected herd of elk, or a massive moose, do not block traffic. The roads are one-lane each way, so if a lot of people try and pull over to park in a non-designated area, it gets pretty congested. We witnessed road rage in action when a visitor couldn't get by the tourists gawking at Bulwinkle. No one wants that to be a lasting memory on their visit.
Have you been to Rocky Mountain National Park? What are your best tips for visiting?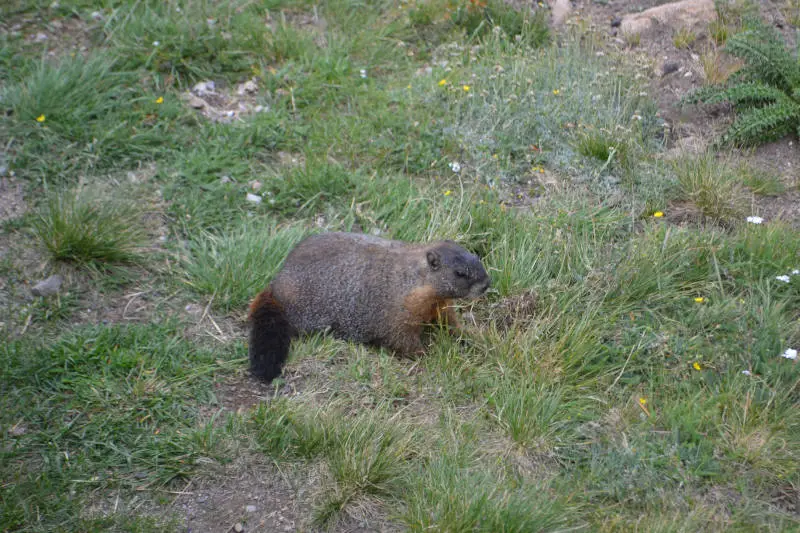 The Great American Outdoors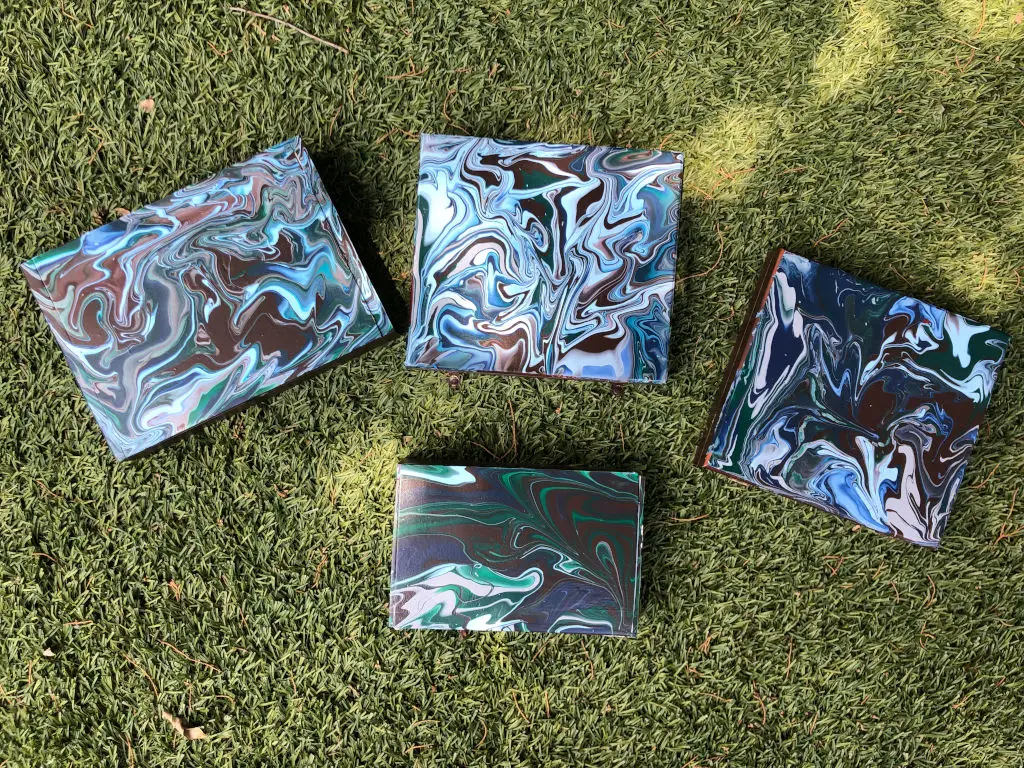 If you lover the great outdoors AND crafting, you will love this post about our  Craft Exchange National Parks Challenge.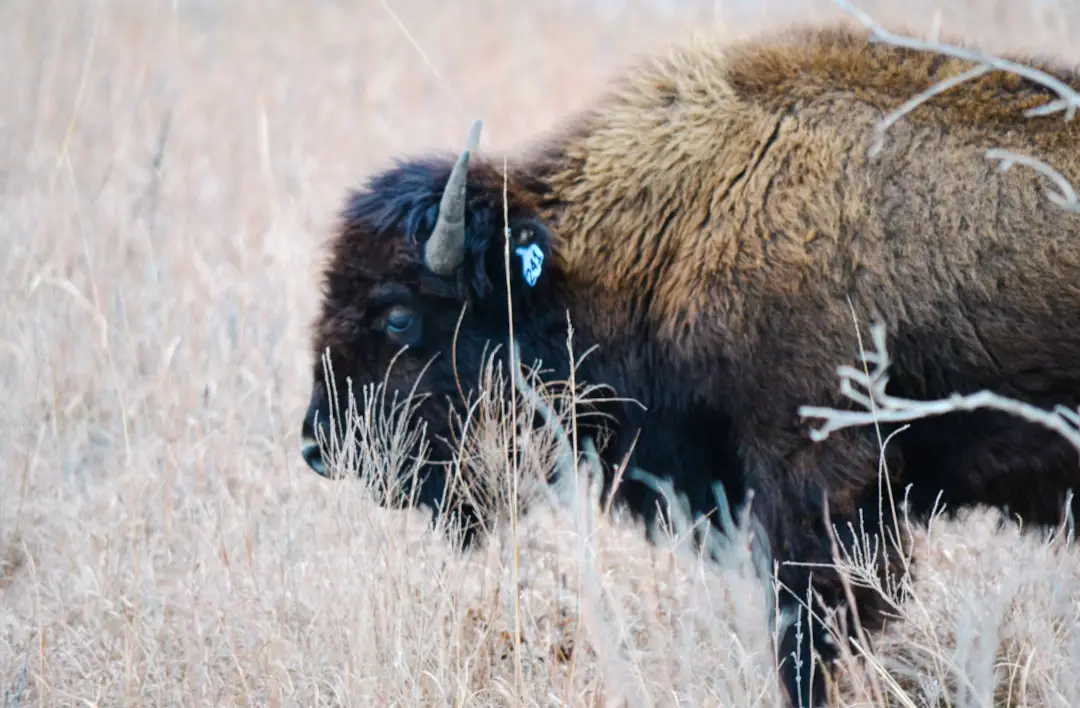 Another great day trip is a stop at the Joseph H. Williams Tall Grass Prairie Nature Preserve to see the magnificent herd of bison.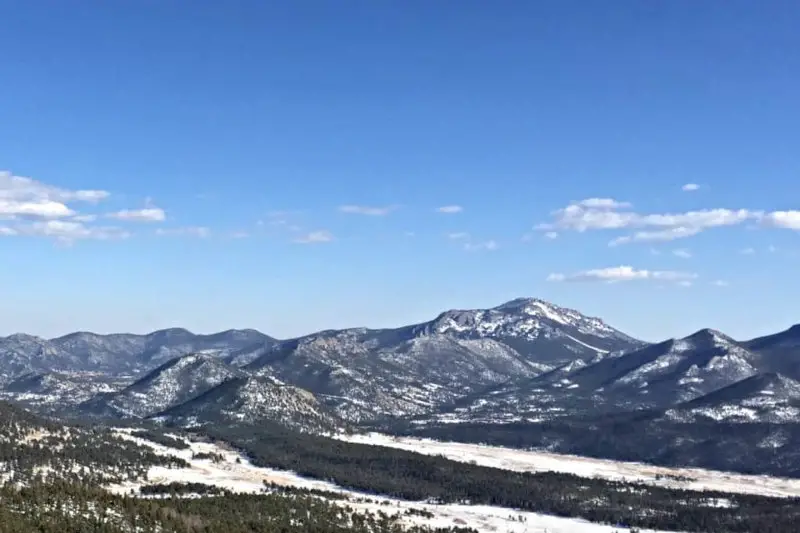 No trip to Colorado is complete without a day or more in Estes Park. It's a long time favorite of ours in both summertime and winter.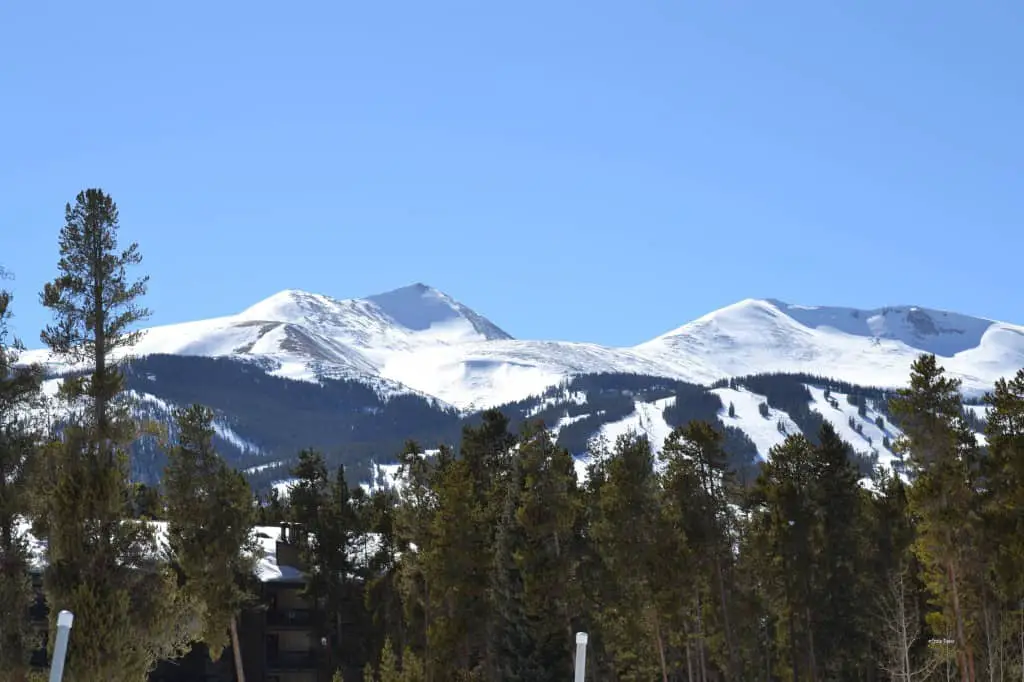 Another Colorado mountain town you shouldn't miss is the charming ski resort of Breckenridge.