Our Spring Break adventure, started in a GMC Acadia with no real schedule. We headed to Colorado and after a few days in Littleton and a day trip to Estes Park, we were bitten by wanderlust to check out another of Colorado's mountain towns. Setting our sites on Breckenridge, we loaded up the puggies for a day-trip to what we crossed our fingers and hoped would be a pet-friendly jaunt.
With temps in the 40's and bright sunshine, the hour and a half drive through the mountains was GORGEOUS and would have been treat enough, but as soon as we took one pass through this charming ski town, we were in love.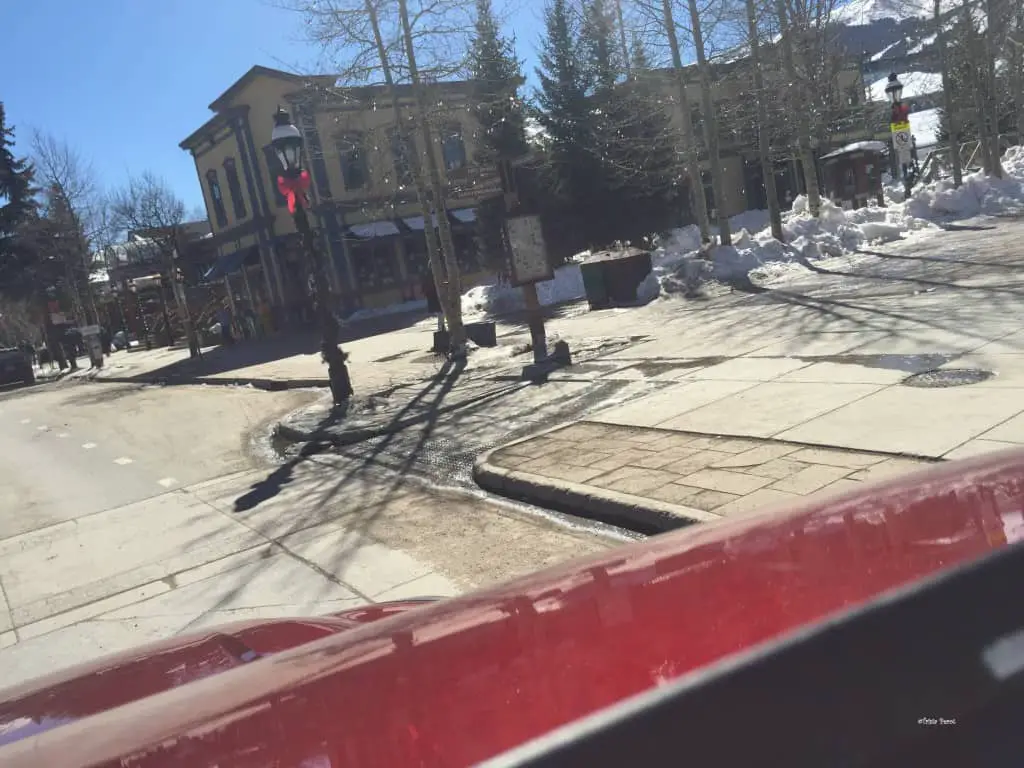 Most people go to Breckenridge for the skiing, but not for us, not on this trip. Personally, I LOVE skiing, but my southern raised husband prefers the lodge, and my thrill-seeking child shunned any kind if lesson so that certainly simplified things. Skiing was off the list, but that's no reason to skip out on Breckenridge.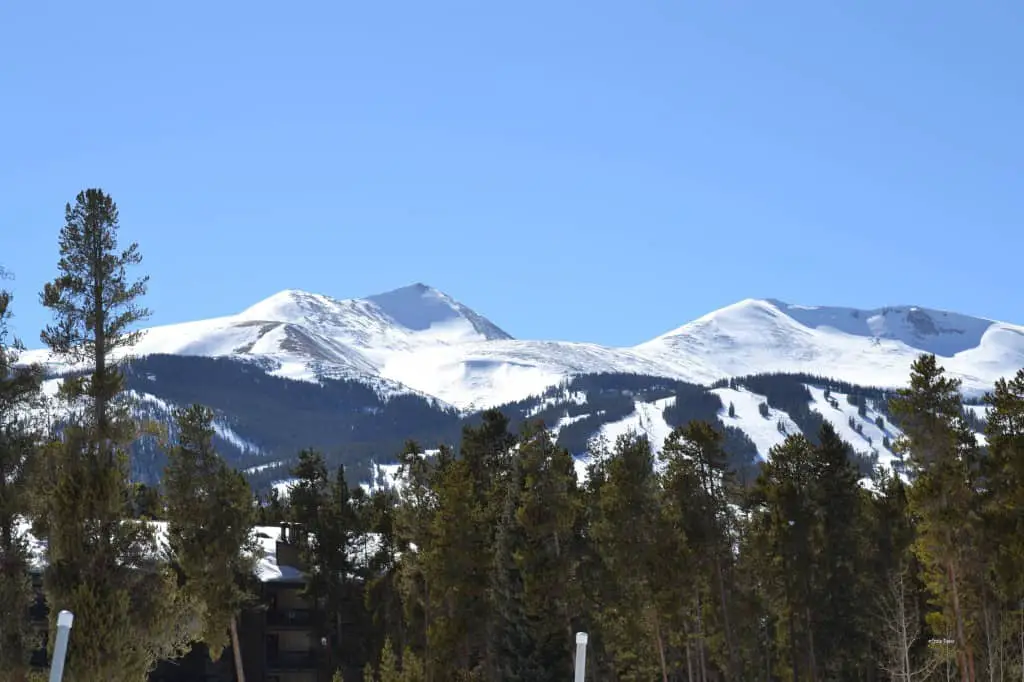 Our first stop was Carter Park, which not only has a terrific FREE sled park, but a dog park as well.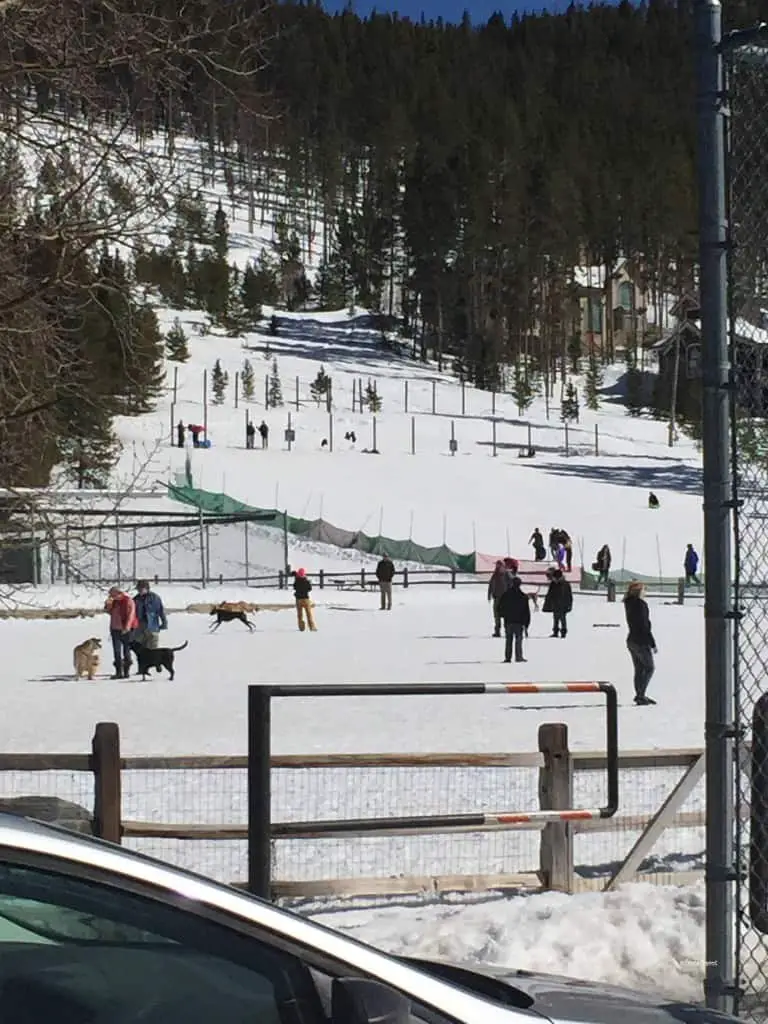 We all — including the puggies– took lots of runs down the slope with lots of laughter and wagging tails.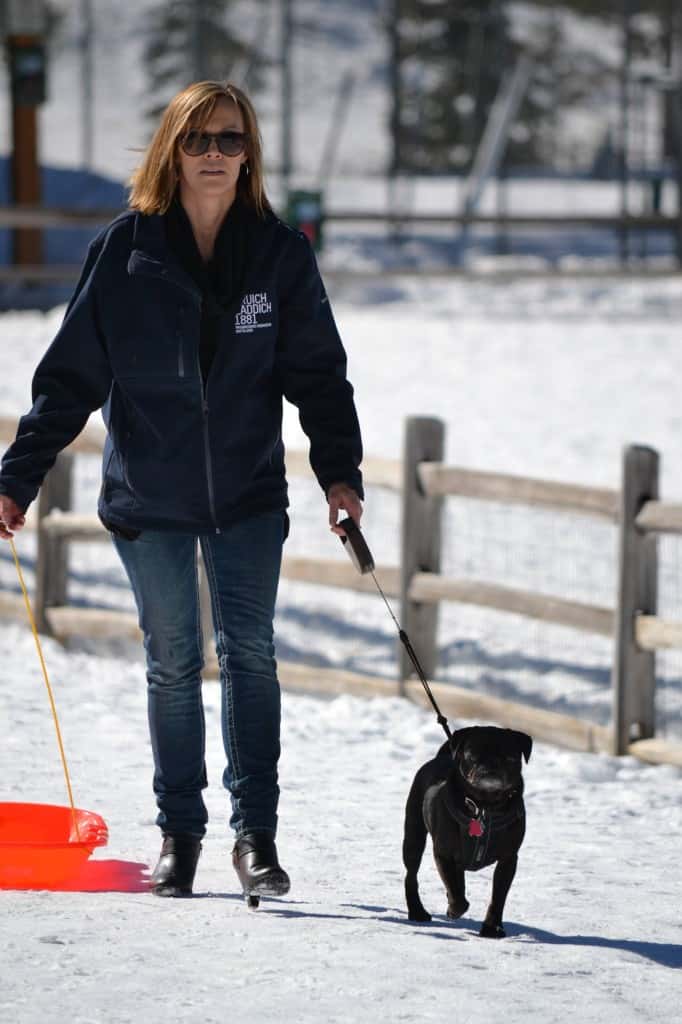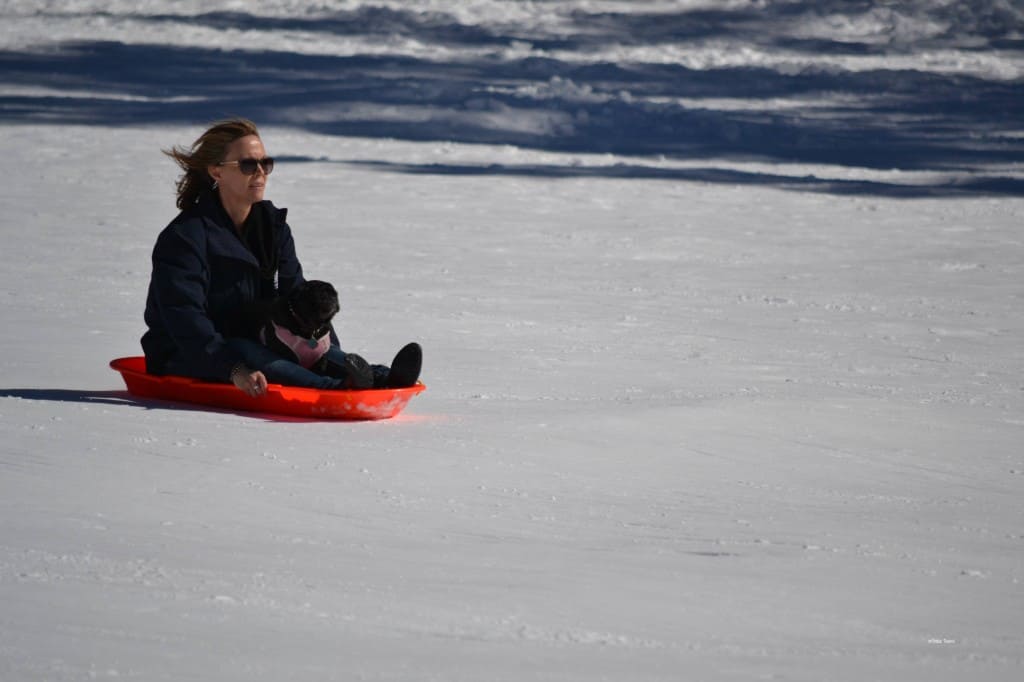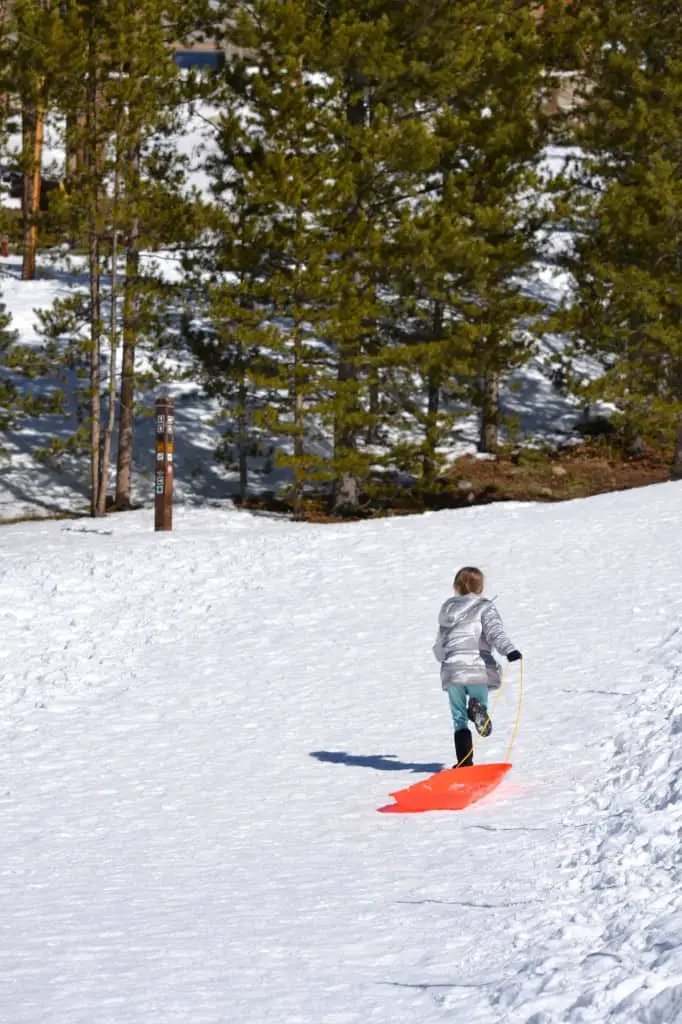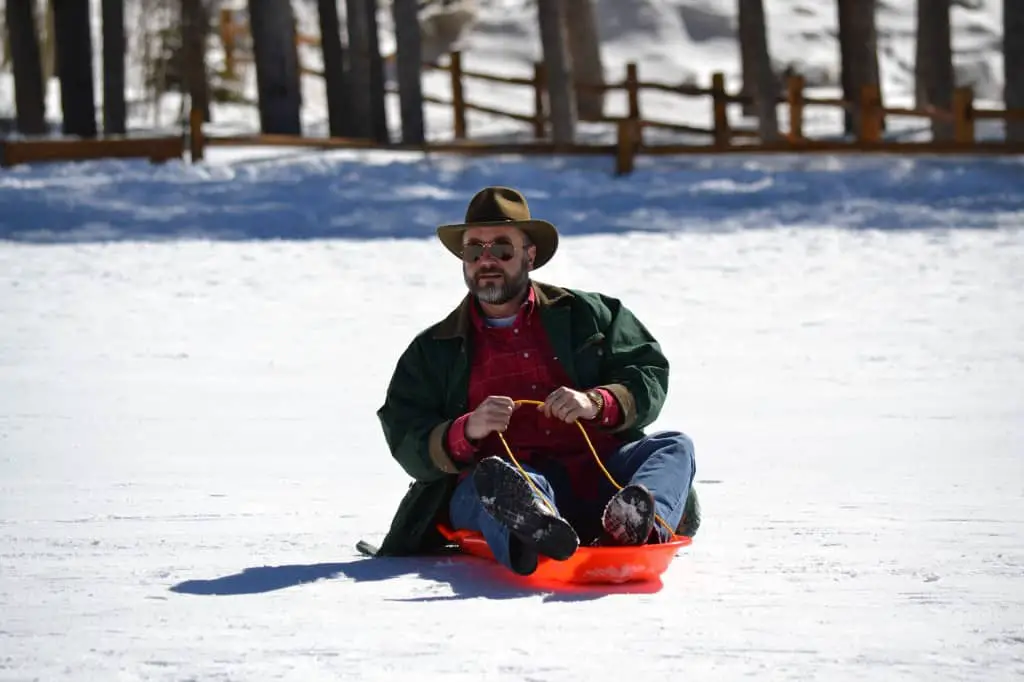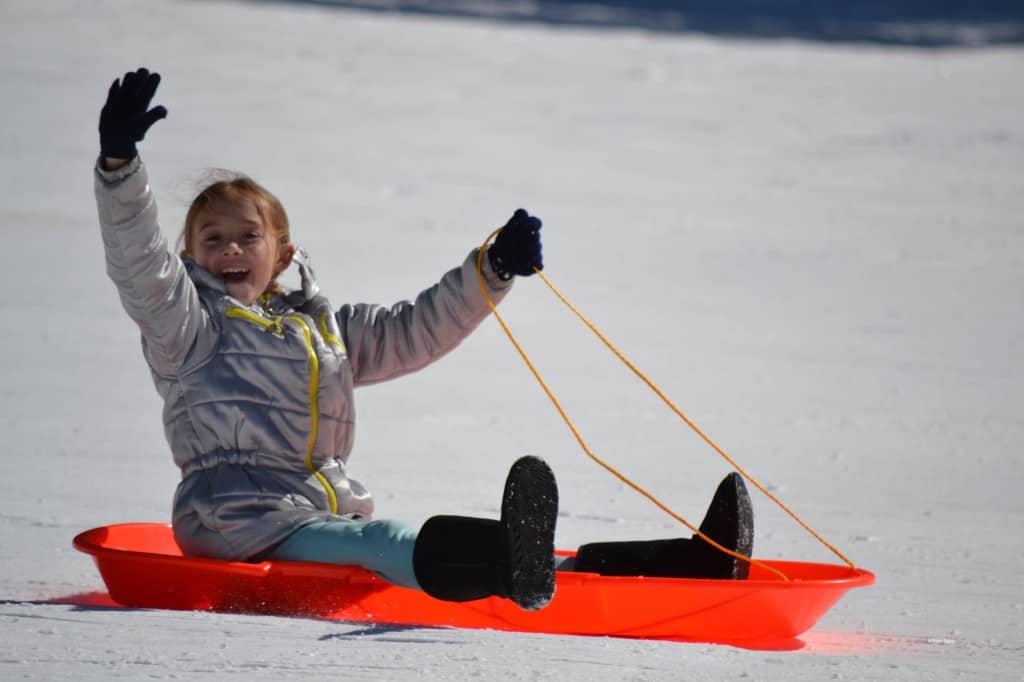 After several hours flew by, we bribed the Cupcake off the sled hill with the lure of shopping. I said the magic words, "North Face" and she tossed the sled into the car and downtown we went.
This window display sucked me into Goods Boutique.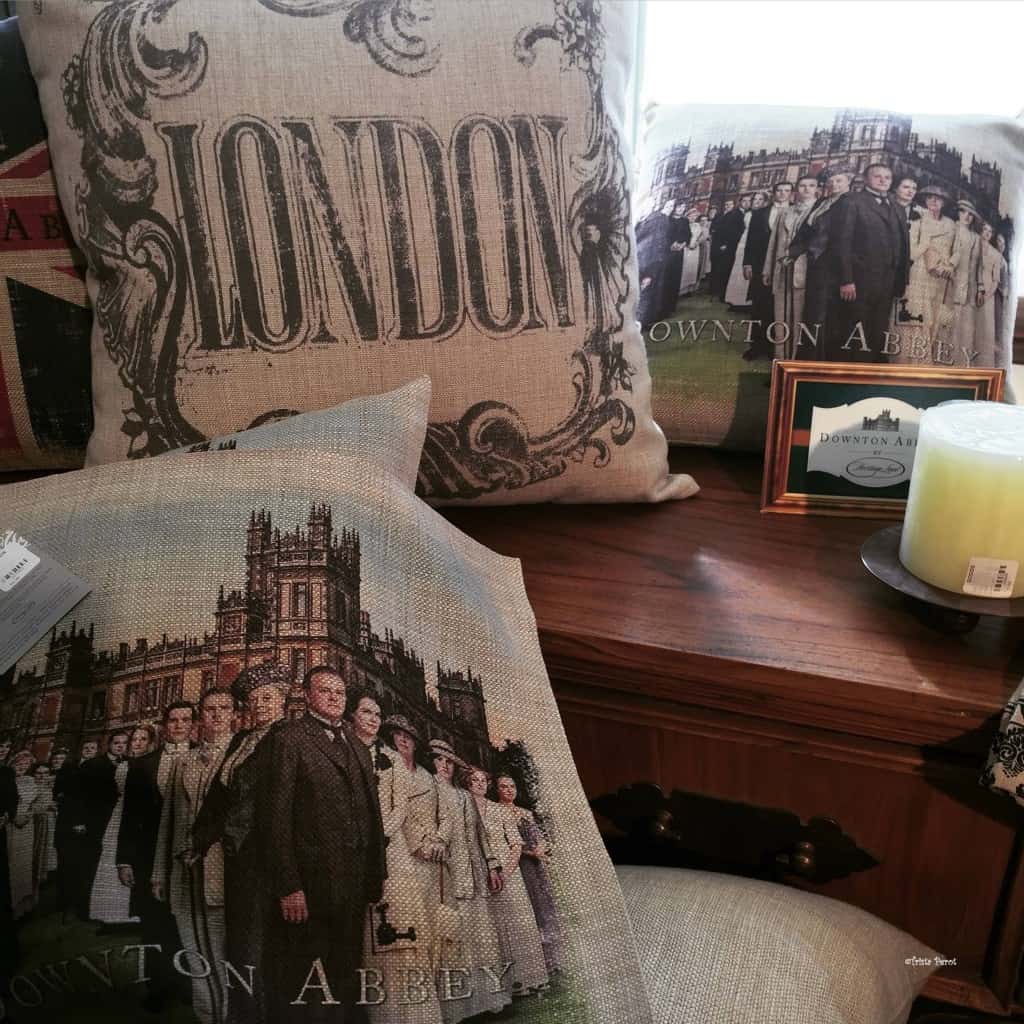 I came home with the London pillow. That's the beauty of driving — no bag fees!
Unlike Dallas, Breckenridge is hugely dog friendly.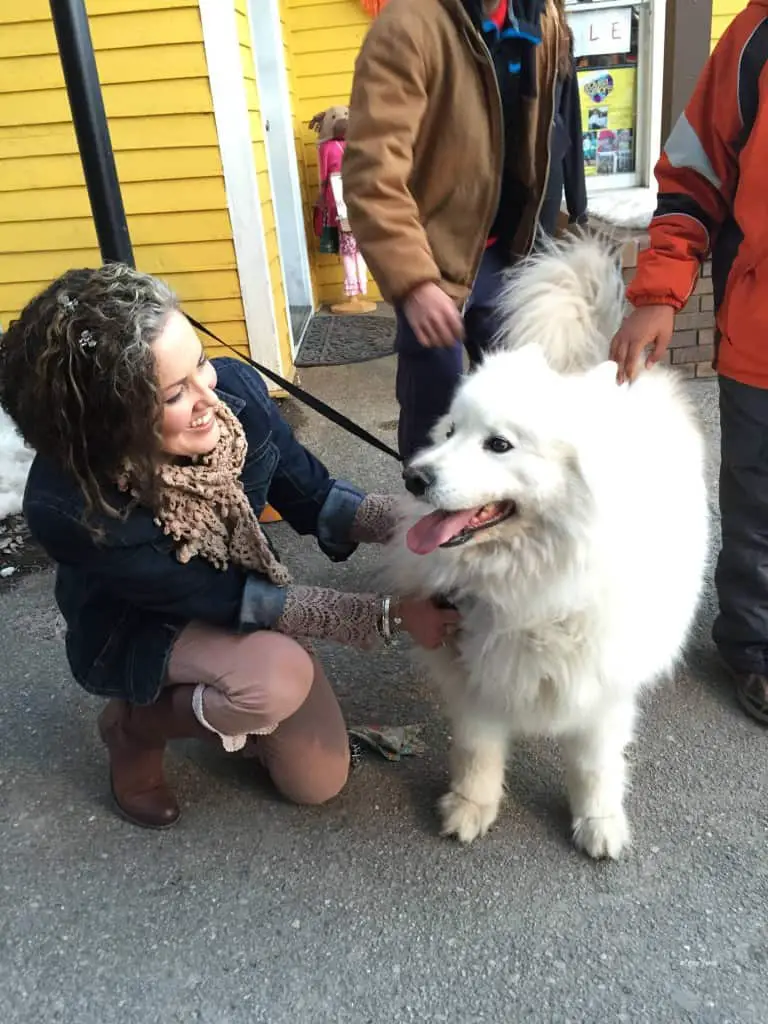 Every store we went to, welcomed the fur family inside so Breckenridge was fast becoming a favorite on our list.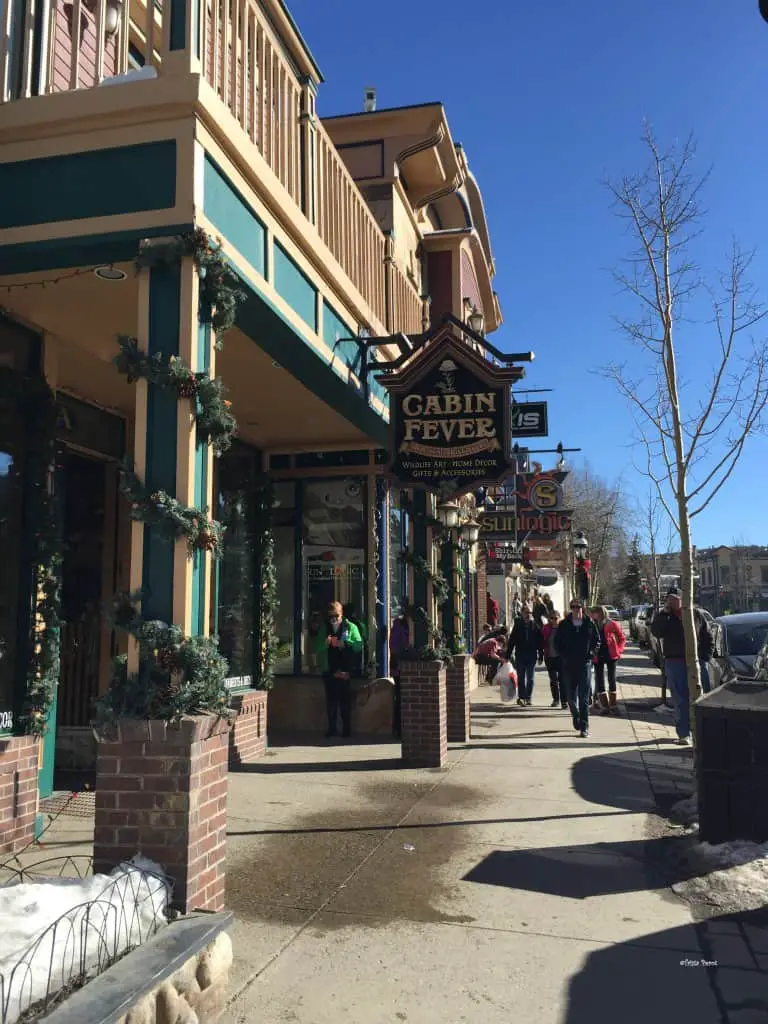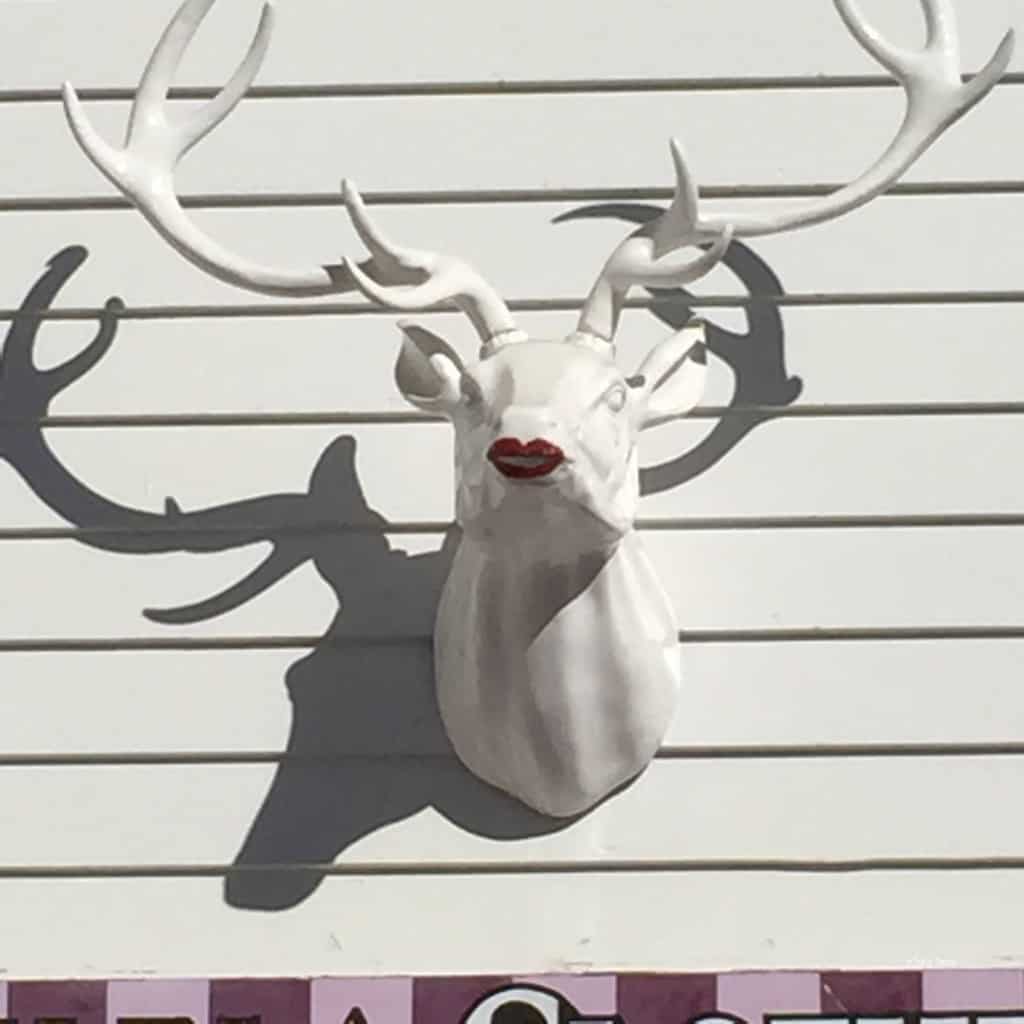 One afternoon is not nearly enough to take in this quaint area, but the Cupcake and I managed to discover an adorable boutique called, "Cowboys and Daisies" and hit it off with the owner fabulously –especially when we found out she had just opened a location in McKinney in Doozies Corner!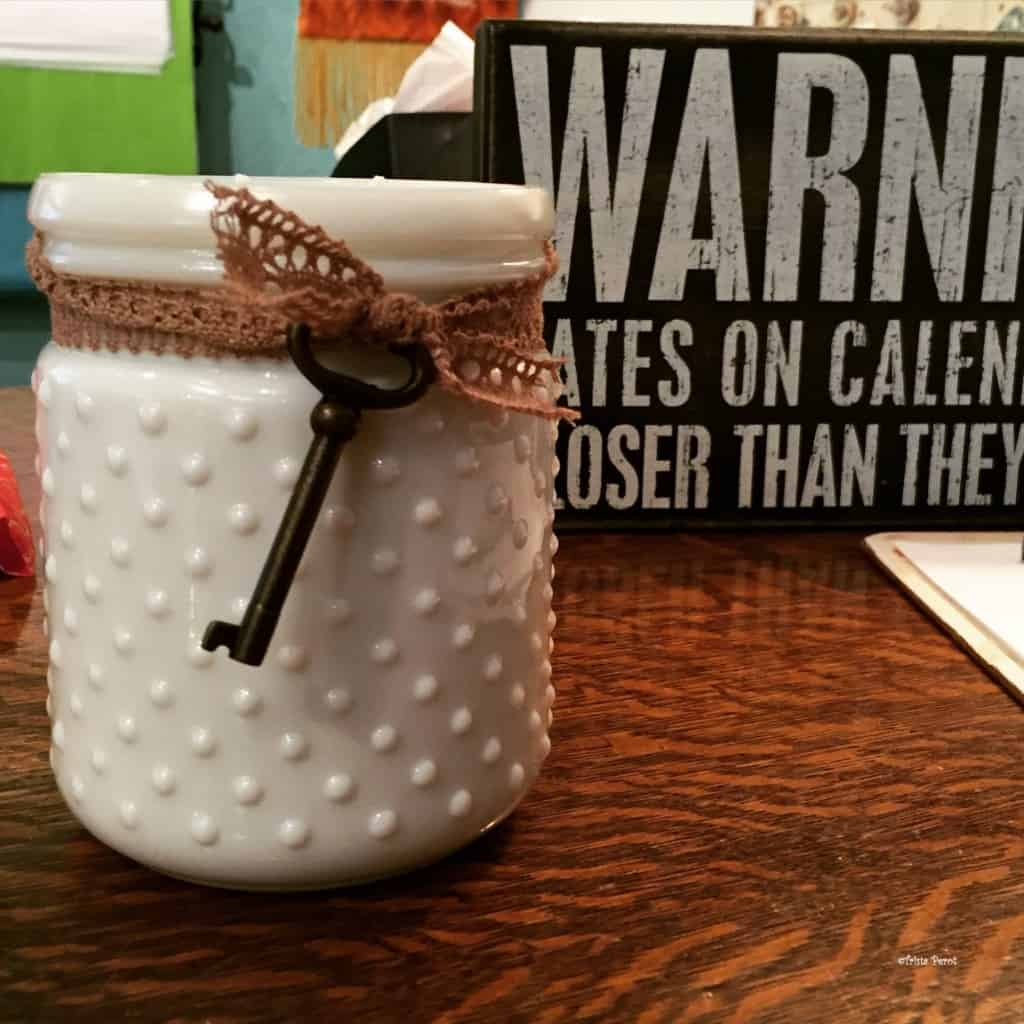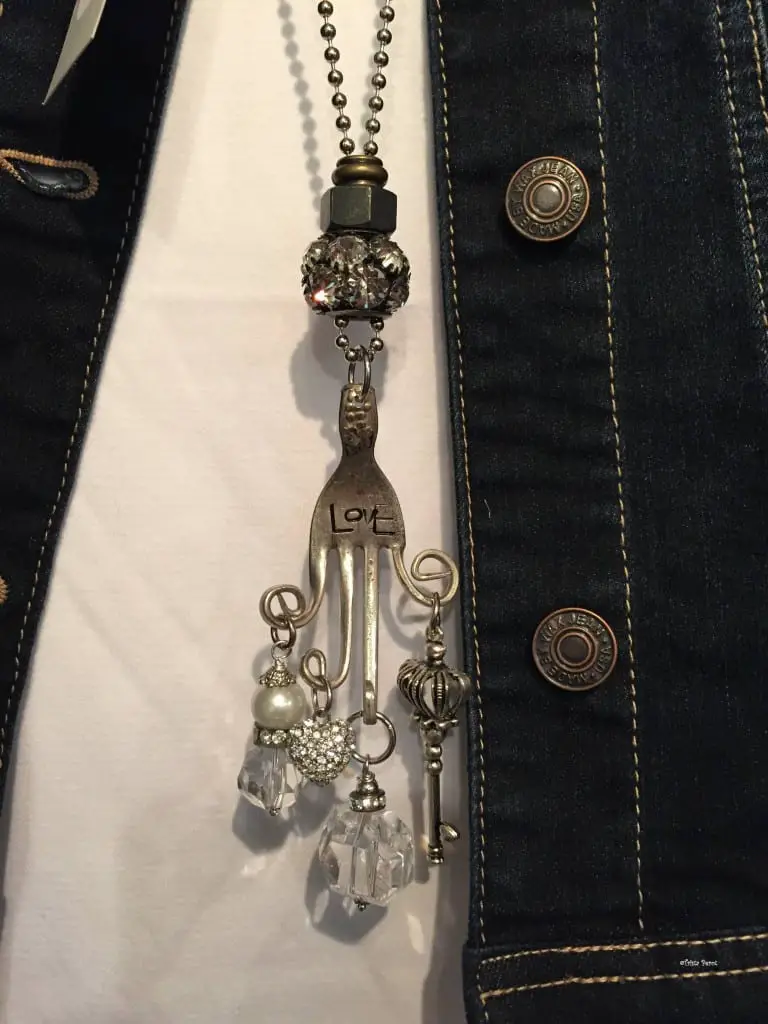 Right about the time we got hungry, we meandered down a side street reminiscent of Diagon Alley and had hanging signs that read, "Cheese and Chocolate" and next to it, "Wine."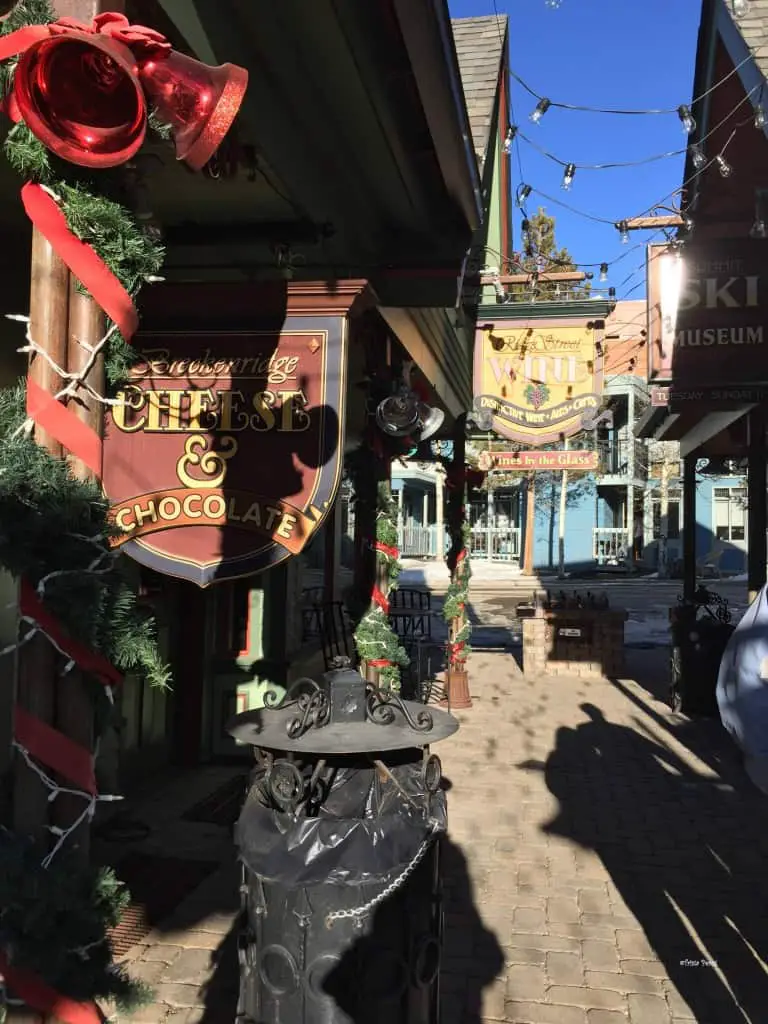 Uh, yeah. That's my happy place, right there. We grabbed a table outside and recharged our batteries.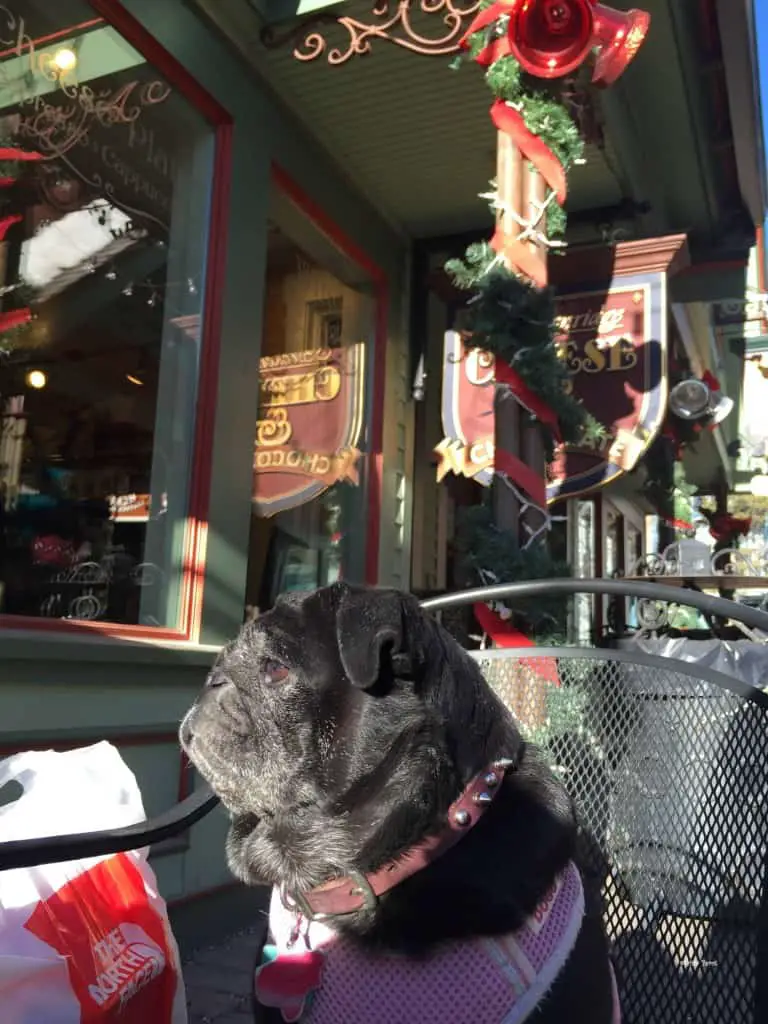 The hubs tried a local brew, 90 Shillings, that was really fantastic,
and I fell in love with a red blend….. Hot chocolate and a cheese plate of Colliers English White Cheddar and Drunken Goat for the table, crackers for the puggies, and gourmet chocolate to go, we were gastronomically set.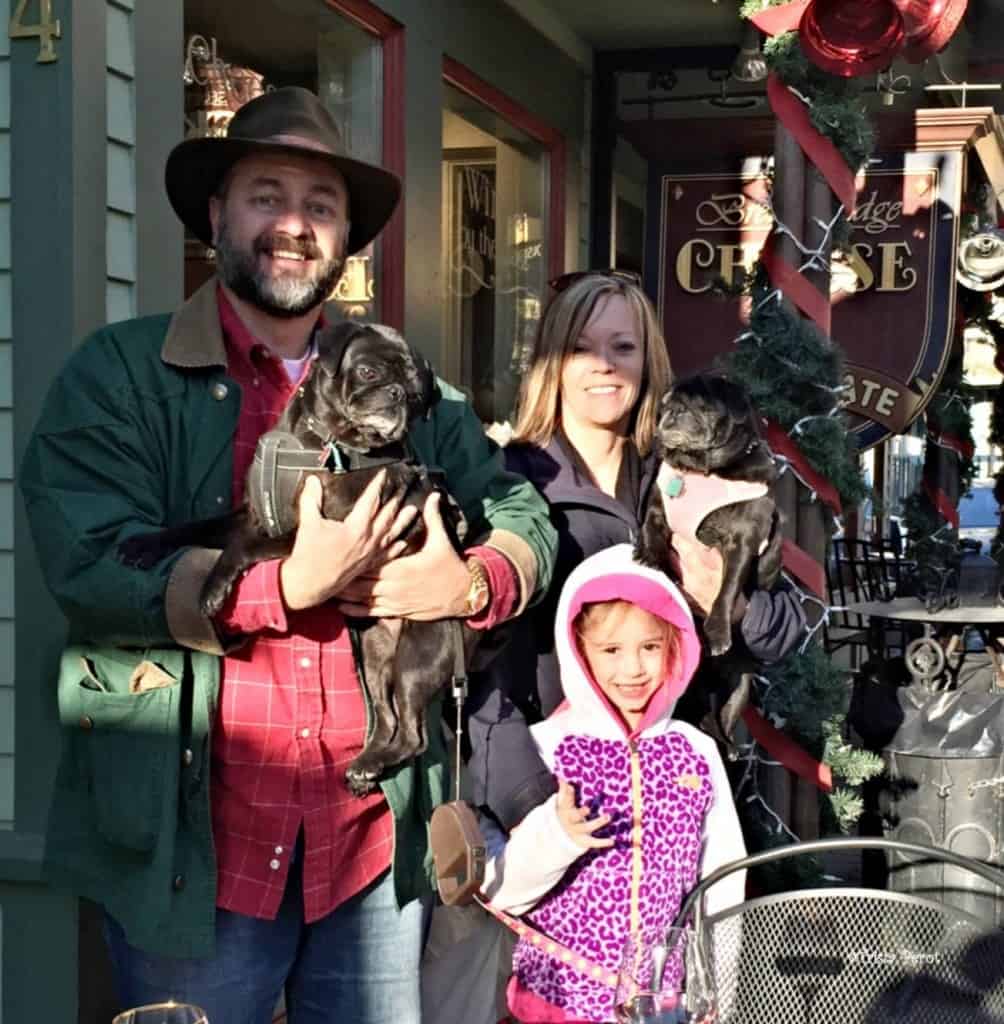 With full bellies, sore muscles, and bulging shopping bags, Breckenridge for a day trip gets 3 thumbs and two dew claws up from our crew.