The Christmas clearance sales are the perfect time to find deep discounts and a treasure trove of crafting bargains. Experienced crafters are eyeing the leftovers at  Hobby Lobby, Michaels and JoAnn, hunting for the bargain buys that will feed their crafting addiction and fill their supplies stash for months to come. Here are the top 8 items that I look for because I know that I will use them in various projects throughout the year.
Incidentally, this is also the ideal time of year to review your craft storage clostes and working space.
– Smart and Crafty Craft Storage Ideas
– Craft Rooms Ideas and Advice
Fairy and String lights
Decorative string lights come in so many beautiful designs these days, it's no wonder the shelves are still stocked deep. Now's the time to grab star shapes for July 4th, and red for Valentine's Day, and mercury glass for any fairy garden or miniature projects.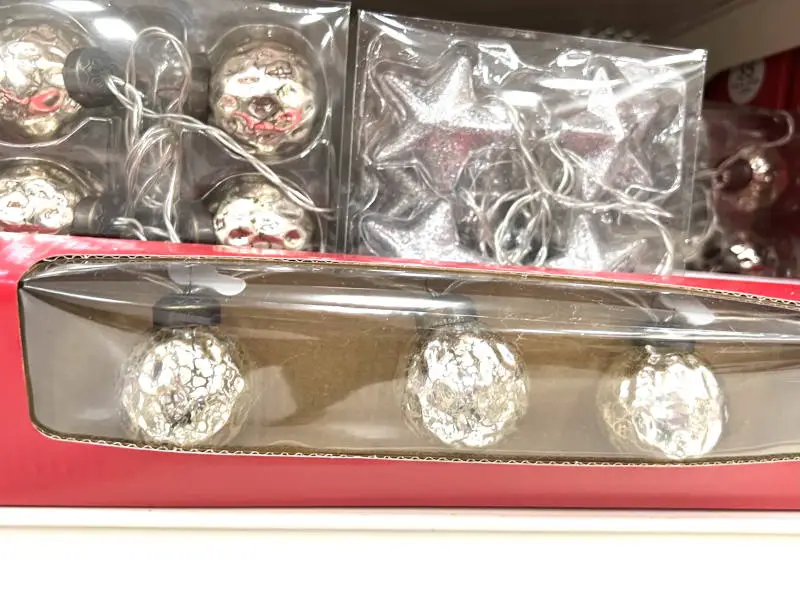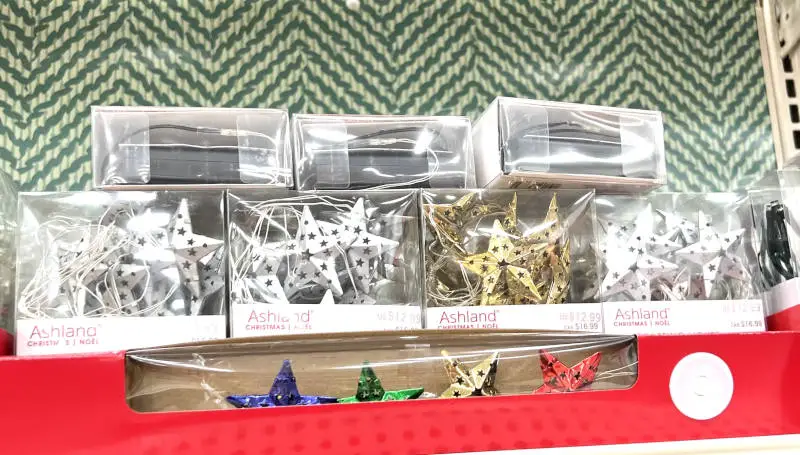 Floral garlands and floral picks
I'm always on the lookout for pretty floral garlands. Clip the flowers off for projects for a more economical way to incorporate flowers into your crafts or make flower fairies for every season. I'm loving this strand of magnolias with evergreen and red berries. The magnolias are the perfect accent for any southern crafter for wreaths or other decorative projects and adorable flower fairies make great gifts or cute table decorations at any tie of the year.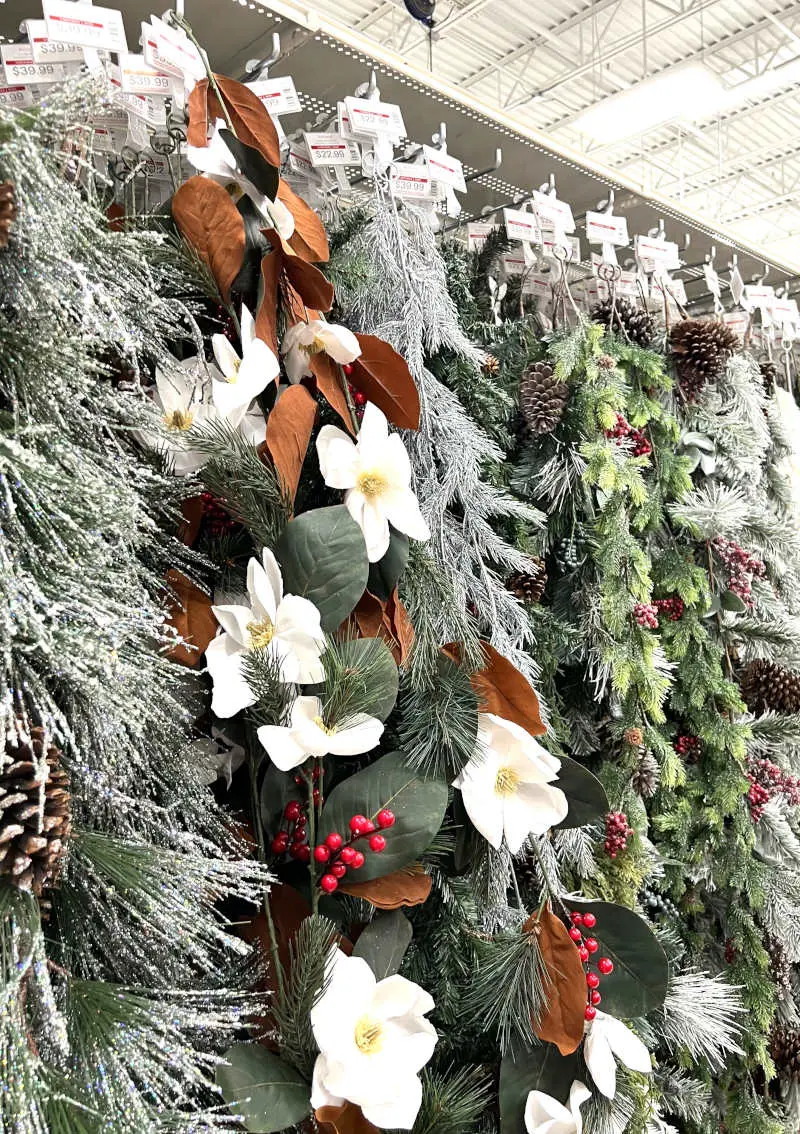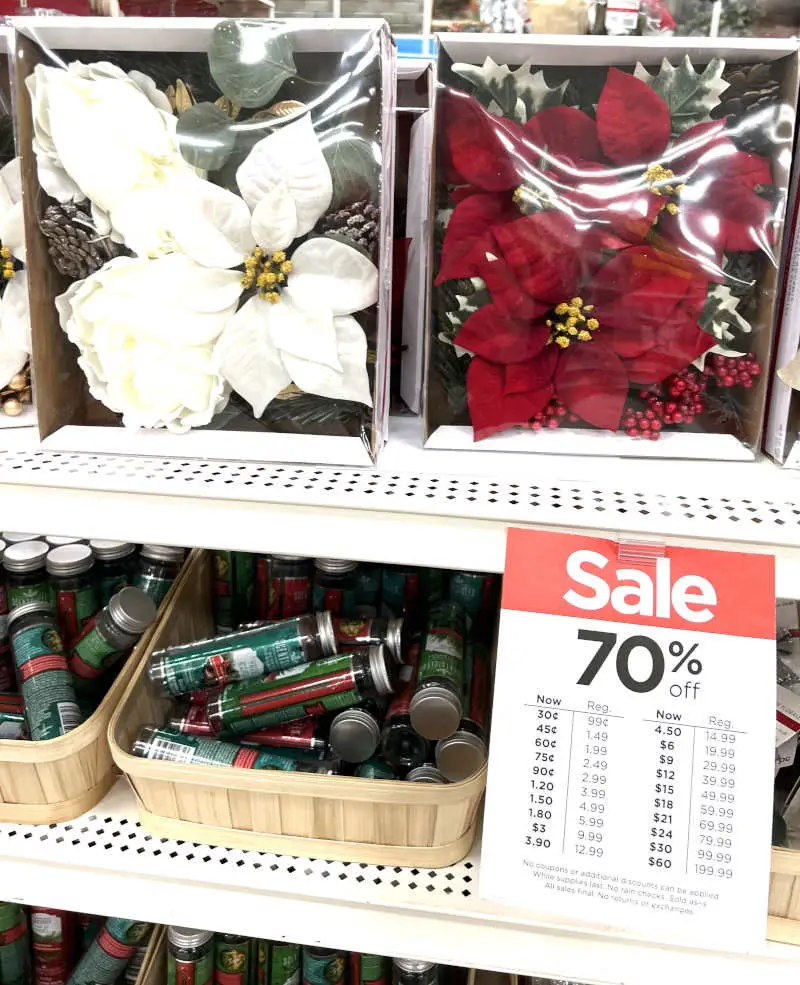 Santa mailboxes
Without fail, every year the Target dollar spot features metal mailboxes that fly out of the store like crazy.  I've bought tons of them myself over the years turning them into custom mailboxes for Valentine's Day. Get a head start on the rush by picking up the Santa letter mailboxes on super clearance. Paint over the Santa detail and add a Valentine embellishment and you're good to go.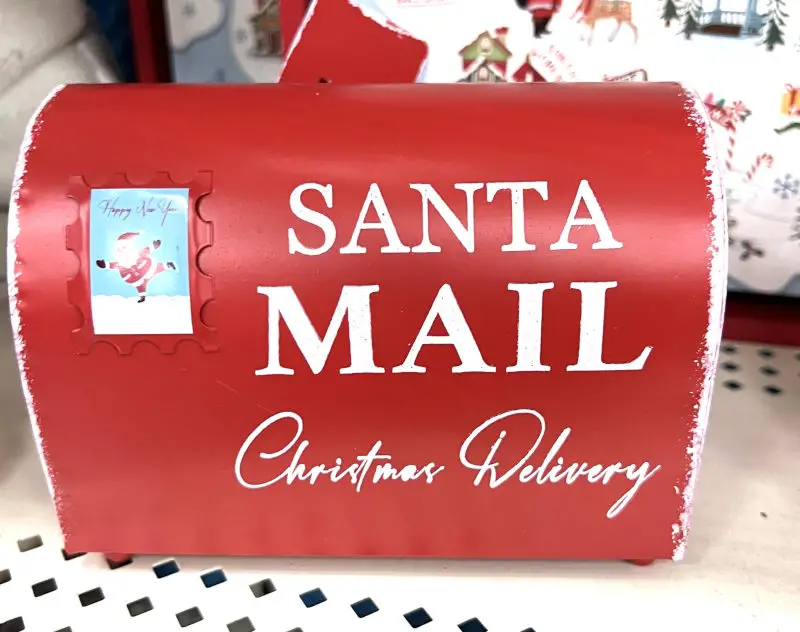 Nutcrackers
Now's the time to snatch up those leftover nutcrackers. It doesn't matter what nutcracker chaaracters are available. The craft stor closest to me had 70% off these cute snowboarders. But,  a new paint job and accessories and you've got a custom nutcracker that can be soccer player (which is why I grabbed one) or anything else you imagine!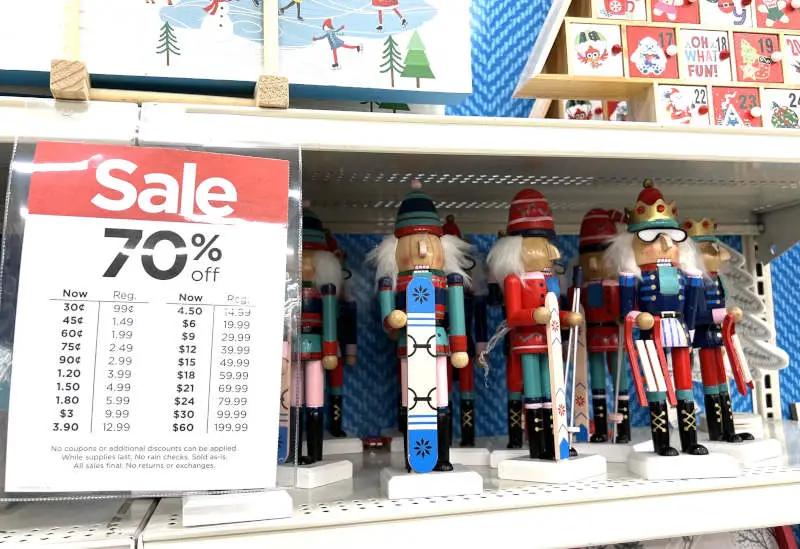 Craft paper
Paper costs are super high right now, and ask any bookseller about the paper shortage – so it's the perfect time to stock up on some color craft paper that you can use in the months ahead: green for St. Patrick's Day, red for Valentine's Day and these holiday neutrals are just an excuse to get a great stack of paper for a steal.
Red and white containers
These striped buckets don't have to wait for Christmas to make an appearance. Red and white are perfect for Valentine's Day. Think they're too "pepperminty?" No worries, just add a stripe of pink and a couple of hearts and you've got cupid's perfect container for florals. Or change it up with metallic or pastel spray paint for a cute Easter basket.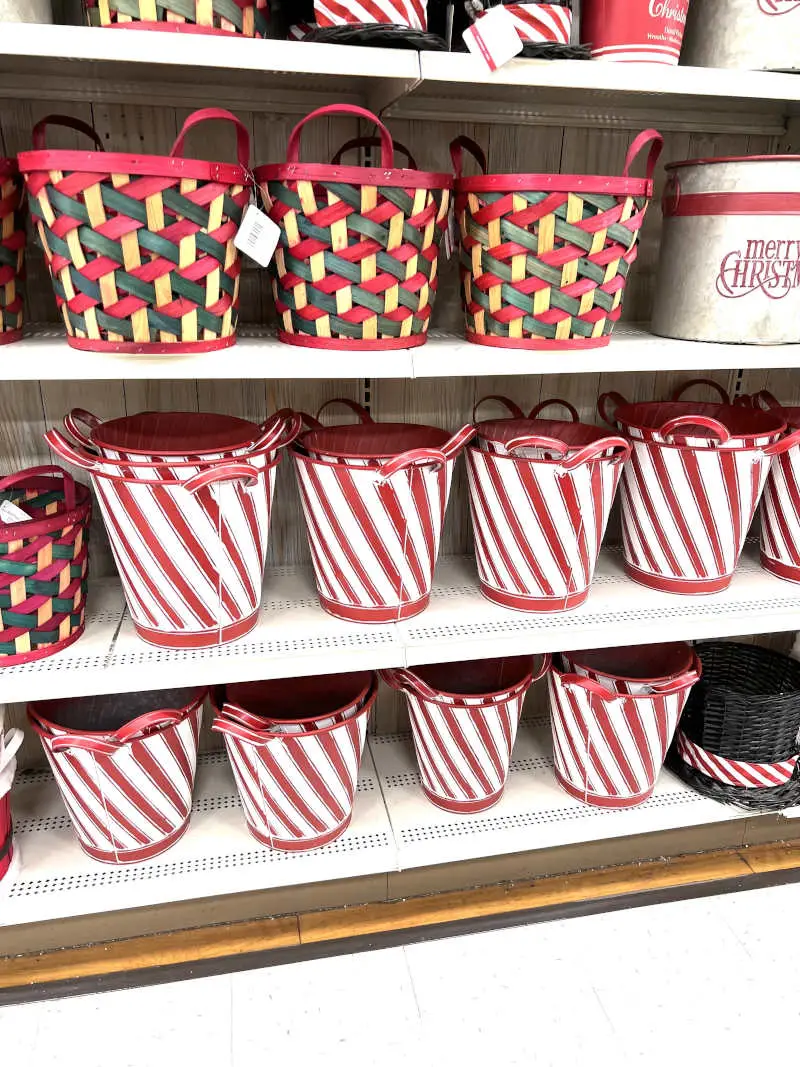 Gingerbread and Craft Houses
Snatch up any decorative or gingerbread houses that you see on clearance. Kids love to decorate the gingerbread homes for every holiday. All you need to do is switch the frosting and spinkles to the next holiday and you can make an Easter bunny cottage, a leprechaun hut, or a haunted house.
.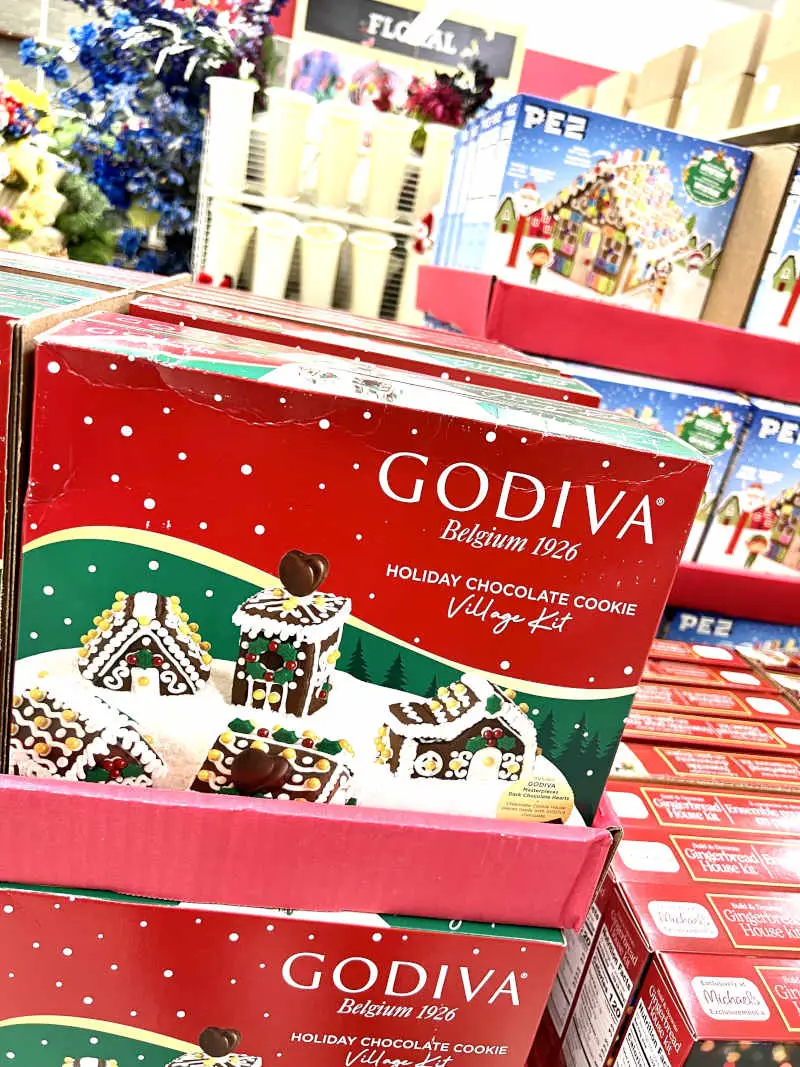 2023 anything
If you have a graduating senior, or are on the PTA, team mom, or booster club, or maybe you have friends with a soon to graduate kid, they'll appreciate all of these decorations in a few months. Now that the big celebrations for the New Year are over this is one of the best crafting bargains that you can find, and there are so many ways to use 2023 decorations. Stock up now while they're on the cheap.
More Posts and Tips for Crafters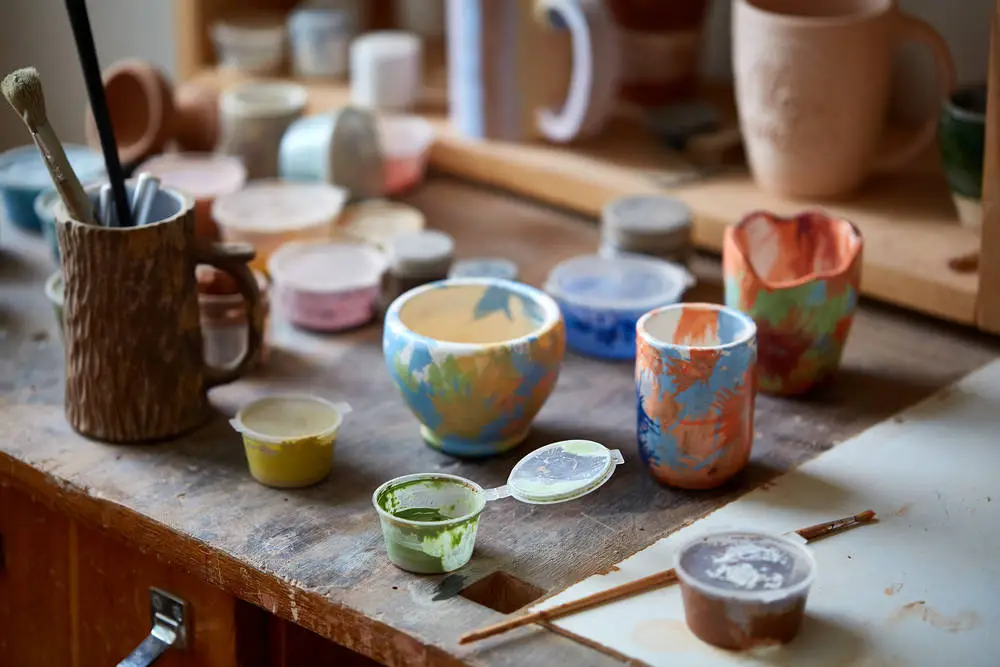 Depending on how dedicated a crafter you are, these craft room ideas may help you plan and organize your perfect workspace.
read more