Christmas & Christmas Elf Printables
Making memories for your kids is such a huge part of the holiday season — but the pressure to come up with different elf antics each day can be overwhelming. We had a good run of it for many years, and I've rounded up my tools and ideas for you in the downloads before. I captured all my best tips for keeping your sanity throughout the Christmas season with two mischievous elves! Below you'll find some helpful free printables. The planner has some basic elf rules, over 100 name ideas, more than 70 activity ideas, a planner for your elf days and one for your North Pole breakfast, a printable, and more. 
I hope you love them!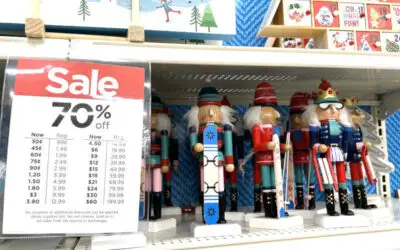 The Christmas Clearances are great for finding crafting bargains. Here are 8 items I always look for that I'll use through the year.
read more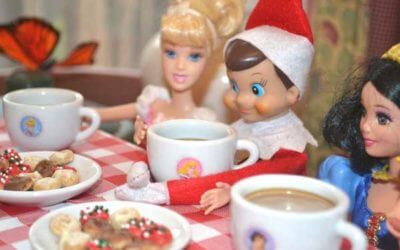 It's time to prepare for elf n the shelf.  Yes, Moms, I know.  It's a fun but hard few weeks. Lots of creativity, lots of things to remember. It's so worth it every morning to see your kids happily find the Elf on the Shelf in its new location and up to whatever...
read more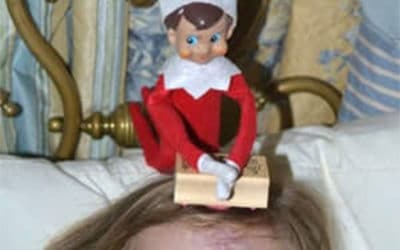 Okay, so I have some good news and I have some bad news. The good news is that it is time to get started with Elf on a Shelf. The bad news is that it will soon be time to get started with Elf on a shelf. Yes, you heard me right. Much as I love this particular...
read more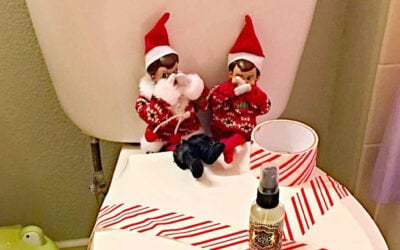 We're 12 days into our yearly visit from the Elf on the Shelf. I honestly don't know how they come up with something new each night. They must be so exhausted! (*wink*) In case you've missed our famous Elf on the Shelf duo, Chintz and Jewel, and their crazy antics on...
read more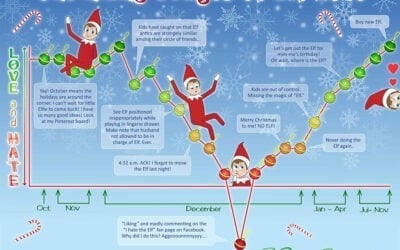 I feel your stress. I do. It's nearly 10 p.m. and I have yet to move the Elf on the Shelf. There are small pets that require less commitment than an Elf. I have a list of ideas, of course I do. I wrote a book on Elfing, but mustering the energy to execute is a whole...
read more