I feel your stress. I do. It's nearly 10 p.m. and I have yet to move the Elf on the Shelf. There are small pets that require less commitment than an Elf.
I have a list of ideas, of course I do. I wrote a book on Elfing, but mustering the energy to execute is a whole other battle as once I've been horizontal to "read" with the munchkin as she gets ready for bed, the will to Elf is at an all time low.
Traditions are not without challenges. Sometimes that challenge is just to maintain awareness of the off-seasonal hiding spot of the Elf from year to year. Sometimes it's to come up with legit mischief each night. Sometimes it's to set an alarm at night so I don't forget. Either way, when I see the Princess Cupcake deep in conversation with her Elves each morning, I remember why I embarked on this lengthy Elf-love commitment. And that she's only little once. And that magic won't last forever. And how much we both love this little gig we have going on.
And so, I persevere through the many stages of Elf Love. <3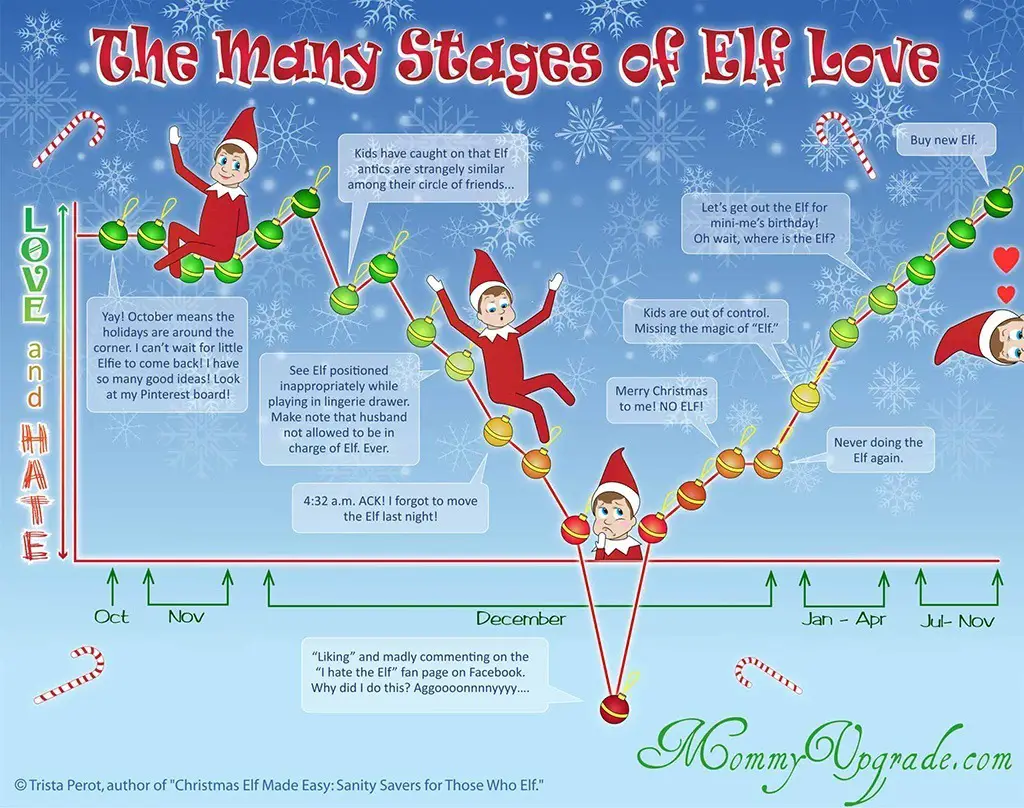 Free Elf Planner and Elf Name Downloads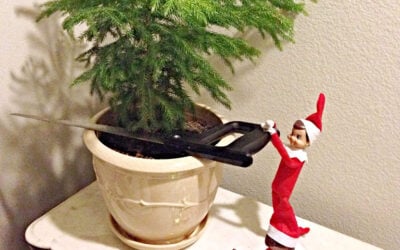 I think Chintz and Jewel have recovered from the shunned weekend. They're back to their usual no good. Take a look at how we found them this morning, just in the nick of time I might add...Chintz found Daddy's saw and is trying to cut down our juniper tree -- I...
read more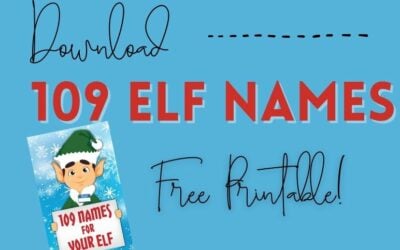 Naming your elf on the shelf matters. A lot. Here is an early Christmas present from me to you – 109 Best Elf on the Shelf names.
read more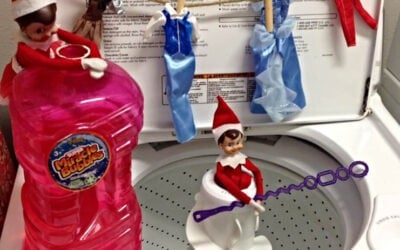 It's kind of sweet that our Elf on the Shelf decided to do the princess dolls' laundry today. Nice except that they are using Miracle Bubbles in the washing machine… reminds me of the Brady Bunch episode with the washing machine, LOL.Free Elf Planner and Elf Name...
read more