Naming your elf is a very. big. deal. You could be stuck with a name like Hokey Pokey or (gasp) Elsa for many, many years if you don't get in front of this whole Elf thing. You know that's a strong possibility, right? 
For example, to this day, I have no idea why the name "Chintz" popped out of the Cupcake's mouth when she received her first Elf, but she loves it and we've learned to. After all, now that we have had a few years with Chintz we have realized that his elf name could be so much worse.
I was curious though, as to what other people name their Elves? Recently I ran a contest for your favorite Elf names.
These three moms had me laughing — hard:
From Linda, "Our Elf on the Shelf provides us with endless hours of holiday amusement, so we have named her Elf DeGeneres."
From Kelly, "Ours is named Happy Meal. My son had a happy meal for lunch the day the elf arrived."
From Shannon, "I would name mine (if I had one) "Stella" so in the mornings I could say "STELLAAA" like in Rocky. Lol"
I don't even want to know why Janine's little darling decided to name her Elf,  Stinky. So,  just in case this year is the year you welcome your first elf I have pulled together a list of 109 of the best Elf on the Shelf Names for your consideration. Be sure to PIN it for quick access when your elf arrives, or you might end up with a name like, "Happy Meal" when your Elf lands in your home.
PS Shannon, I'll be saying that to myself every morning until Christmas!
And for those who are a little overwhelmed by the whole elf deal, there's also a free planner to get you started. It includes basic elf rules, more than 70 activity ideas, a planner for your elf days and one for your North Pole breakfast, a printable, and more. 
Happy Elfing!
Free Elf Planner and Elf Name Downloads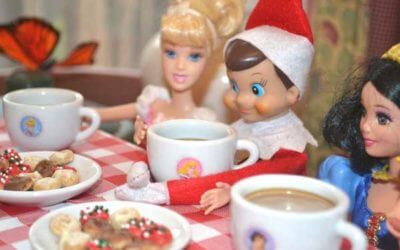 It's time to prepare for elf n the shelf.  Yes, Moms, I know.  It's a fun but hard few weeks. Lots of creativity, lots of things to remember. It's so worth it every morning to see your kids happily find the Elf on the Shelf in its new location and up to whatever...
read more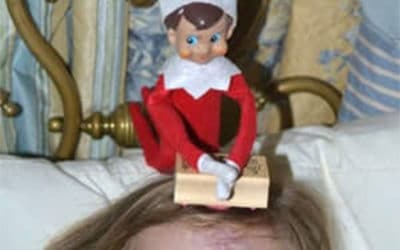 Okay, so I have some good news and I have some bad news. The good news is that it is time to get started with Elf on a Shelf. The bad news is that it will soon be time to get started with Elf on a shelf. Yes, you heard me right. Much as I love this particular...
read more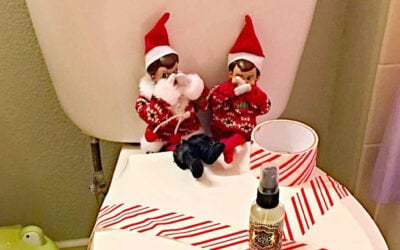 We're 12 days into our yearly visit from the Elf on the Shelf. I honestly don't know how they come up with something new each night. They must be so exhausted! (*wink*) In case you've missed our famous Elf on the Shelf duo, Chintz and Jewel, and their crazy antics on...
read more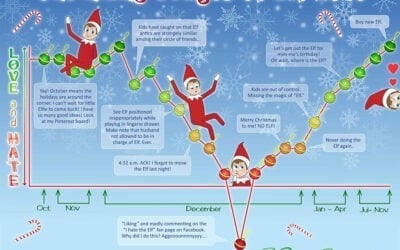 I feel your stress. I do. It's nearly 10 p.m. and I have yet to move the Elf on the Shelf. There are small pets that require less commitment than an Elf. I have a list of ideas, of course I do. I wrote a book on Elfing, but mustering the energy to execute is a whole...
read more