Naming your elf is a very. big. deal.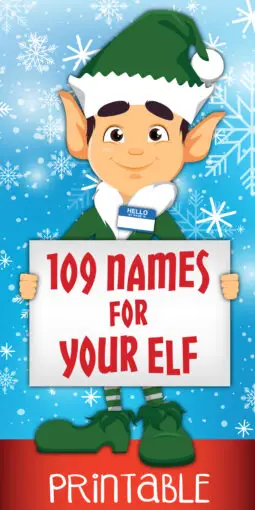 You could be stuck with a name like Hokey Pokey or (gasp) Elsa for many, many years if you don't get in front of this whole Elf thing. You know that's a strong possibility, right? Especially if you find you are a natural at the whole Elf on the Shelf tradition. For those who are struggling to get their Elf on, check out these tried and tested Elf on a Shelf Ideas and the downloadable Christmas Elf Made Easy ebook. (Scroll down for the list of names.)
For example, to this day, I have no idea why the name "Chintz" popped out of the Cupcake's mouth when she received her first Elf, but she loves it and we've learned to. After all, now that we have had a few years with Chintz we have realized that hi elf name could be so much worse.
I was curious though, as to what other people name their Elves? Recently I ran a contest for your favorite Elf names.
These three moms had me laughing — hard:
From Linda, "Our Elf on the Shelf provides us with endless hours of holiday amusement, so we have named her Elf DeGeneres."
From Kelly, "Ours is named Happy Meal. My son had a happy meal for lunch the day the elf arrived."
From Shannon, "I would name mine (if I had one) "Stella" so in the mornings I could say "STELLAAA" like in Rocky. Lol"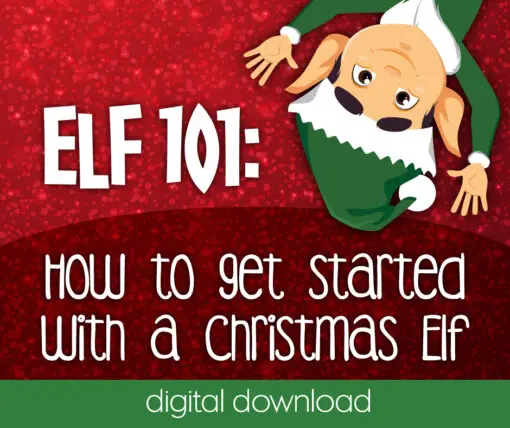 I don't even want to know why Janine's little darling decided to name her Elf, Stinky. So, just in case this year is the year you welcome your first elf I have pulled together a list of 109 of the best Elf on the Shelf Names for your consideration. Be sure to PIN it for quick access when your elf arrives, or you might end up with a name like, "Happy Meal" when your Elf lands in your home.
PS Shannon, I'll be saying that to myself every morning until Christmas!