We're 12 days into our yearly visit from the Elf on the Shelf. I honestly don't know how they come up with something new each night. They must be so exhausted! (*wink*)
In case you've missed our famous Elf on the Shelf duo, Chintz and Jewel, and their crazy antics on Instagram or Facebook, here's a roundup of their nightly mischief so far.
Day 1 (November 30): Ta-dah! The elves have arrived with their traditional North Pole breakfast of powdered sugar donuts and candy canes.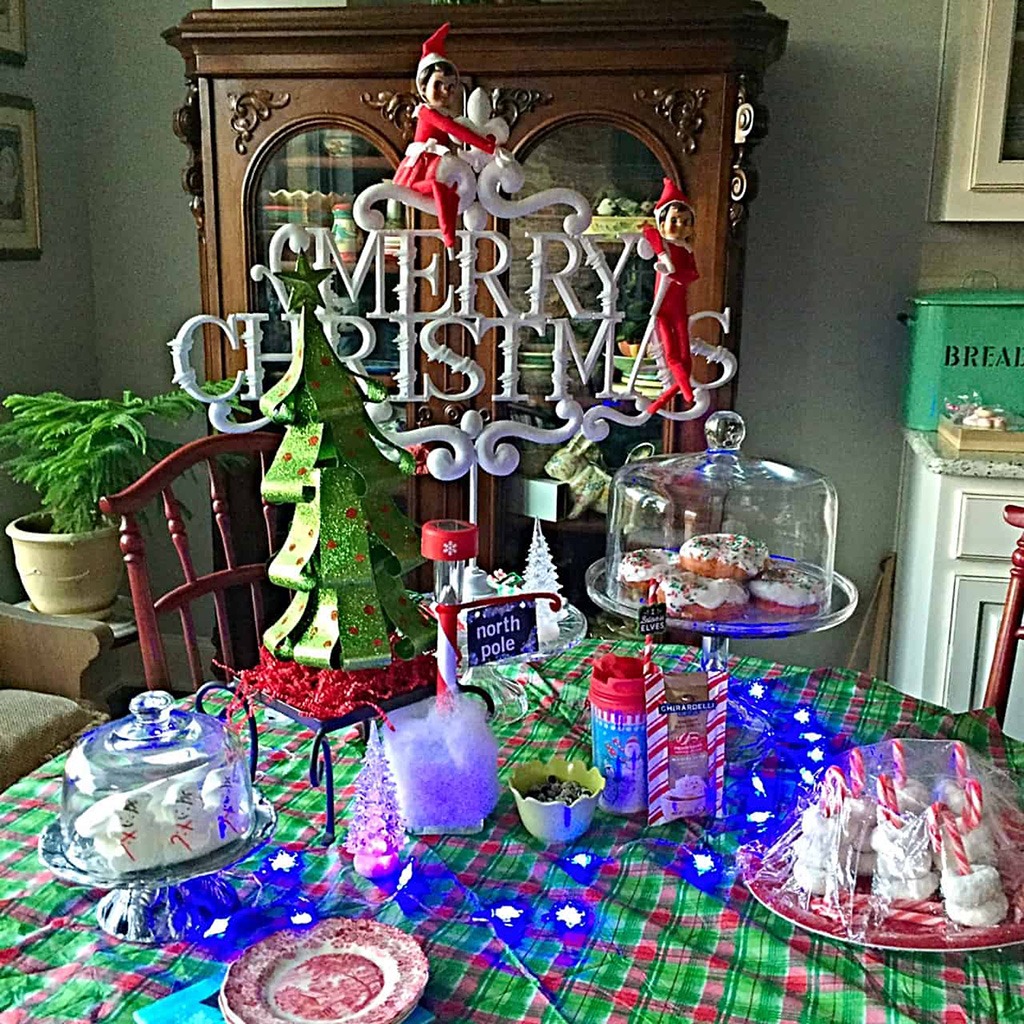 Day 2: Chintz has Cinderlla's Lego carriage tied up to his Lego truck and taking Jewel for a spin, tubing style. They've clearly made a mess of things in the media room. I hate that the maids found it before I did.
(Not really.)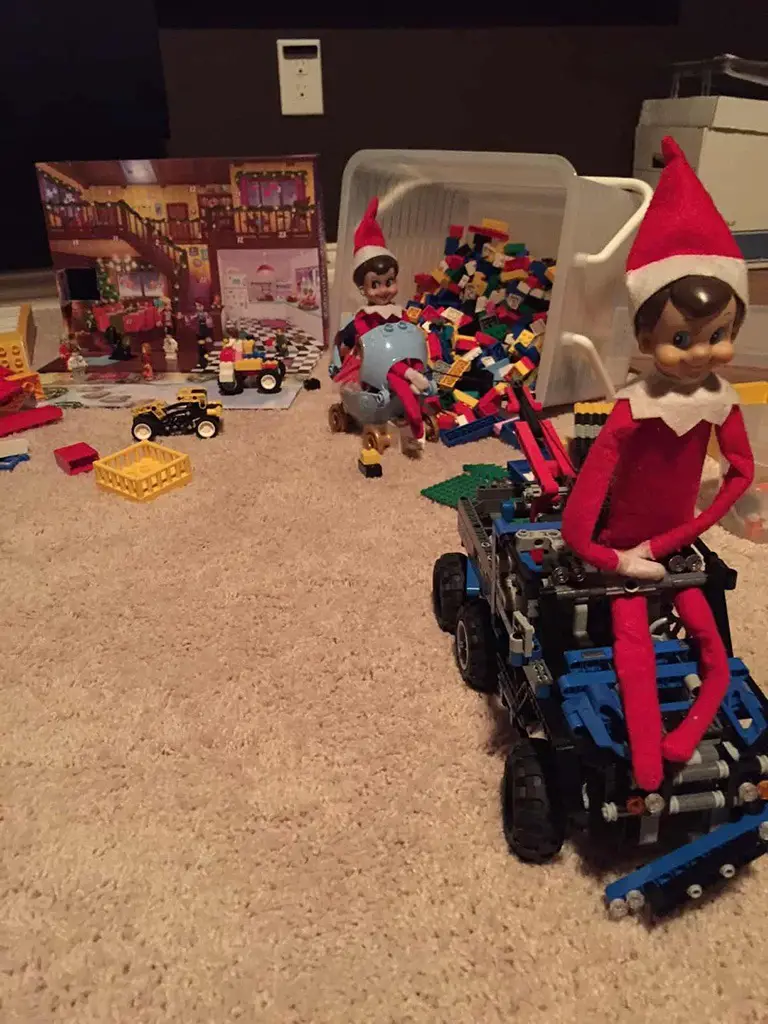 Day 3: Oh Olaf, I fear you've been snowed. These Elf on the Shelf are not your friend.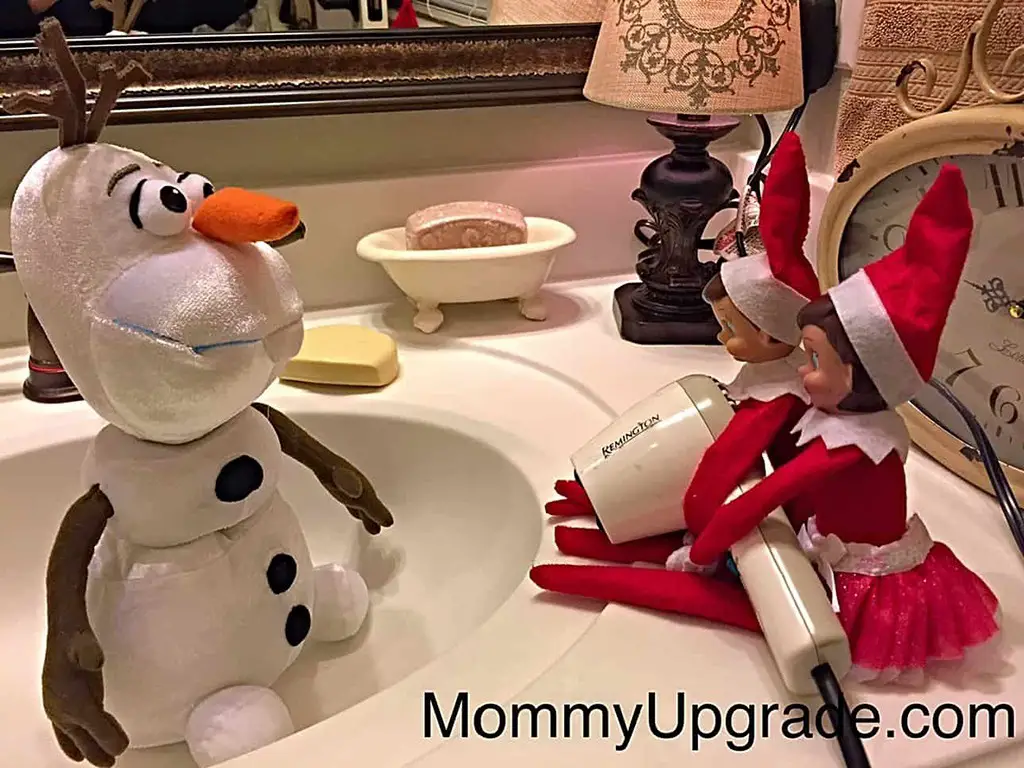 Day 4: Apparently word didn't get to Sven to stay away from the elves. Clearly there's some hostility towards the stars of that "other" movie.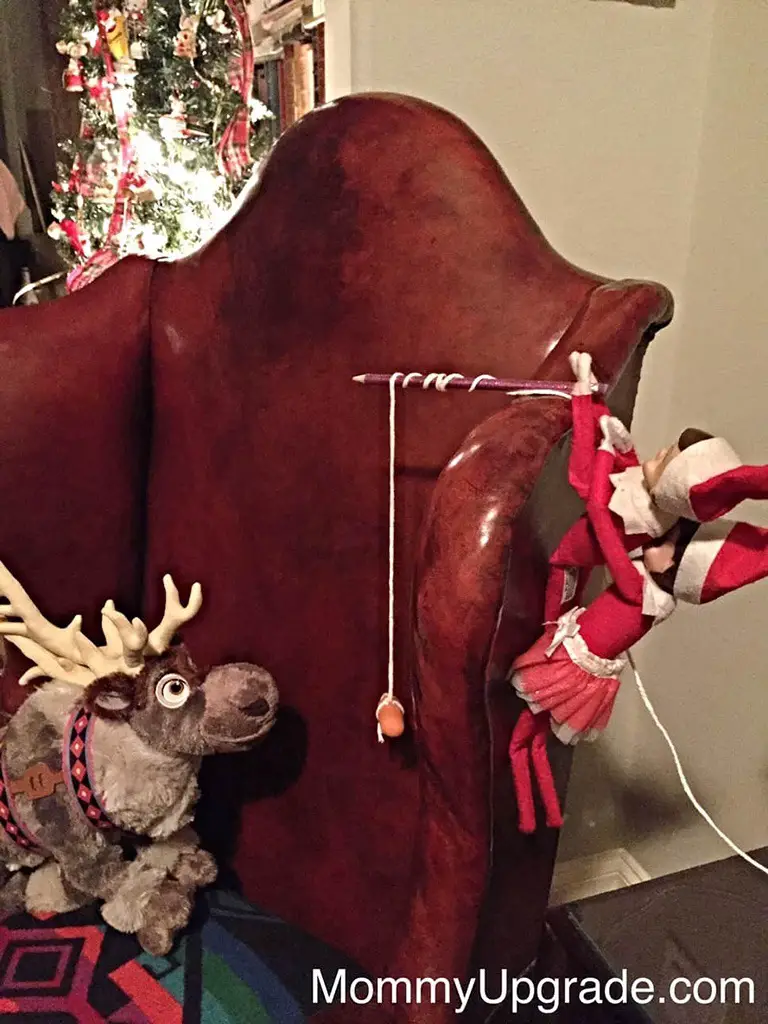 Day 5: Nutcracker bowling in the hallway. SMH.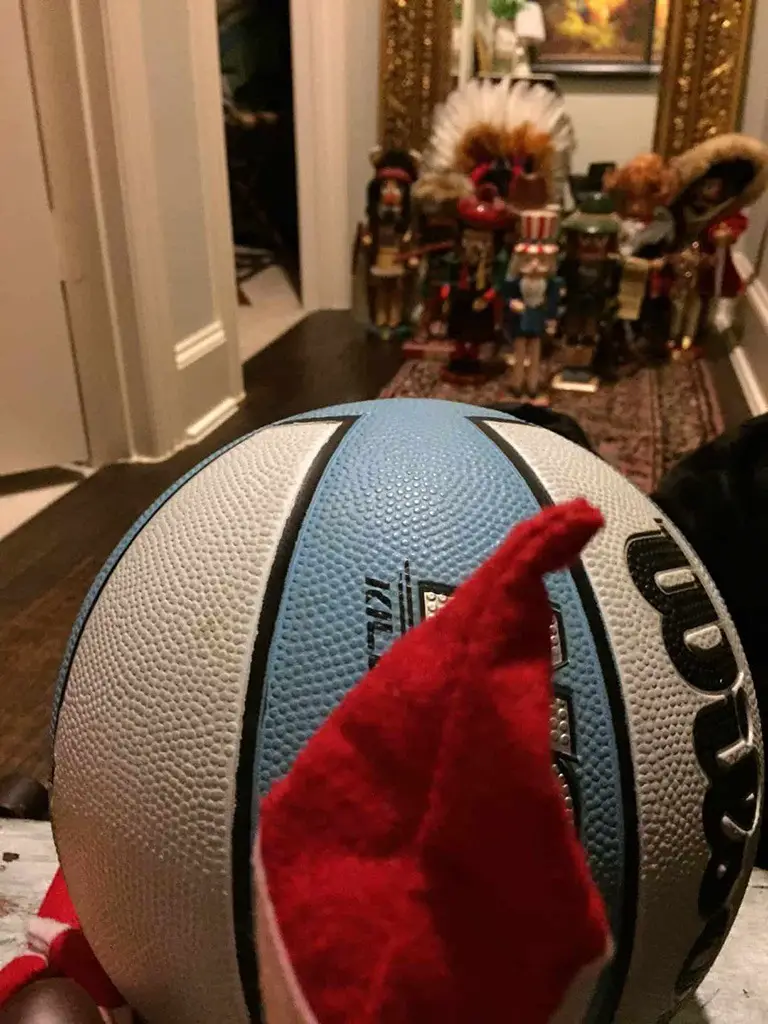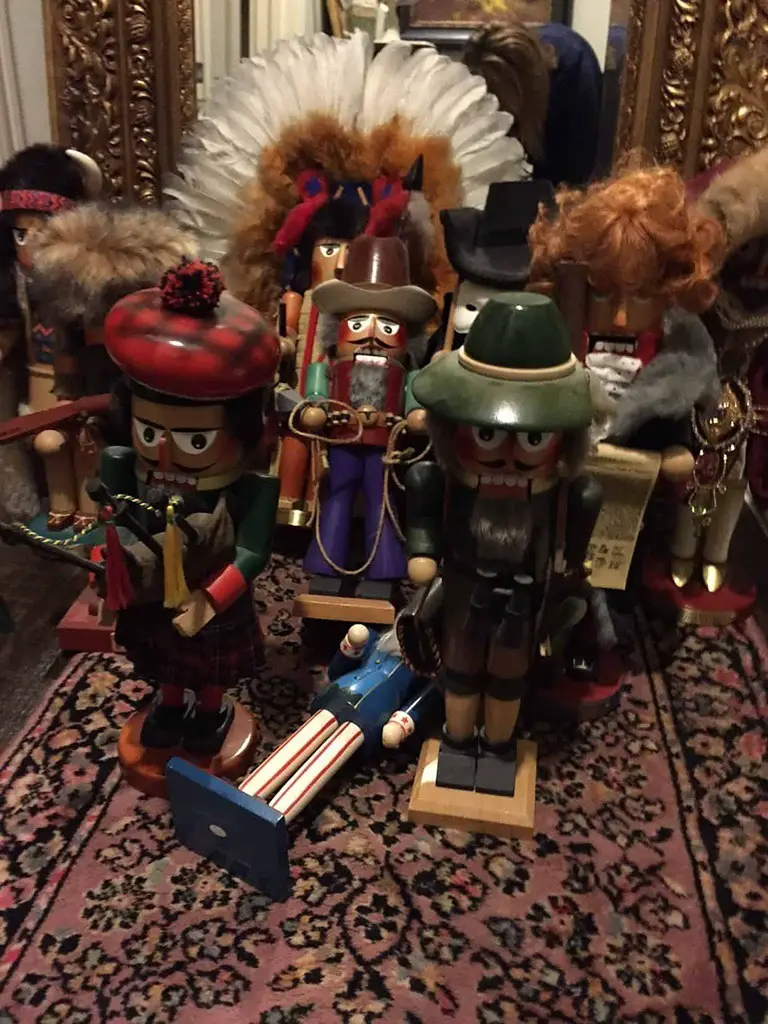 Day 6: Aerial acrobatics in the pink plane. I smacked my head on this one no fewer than 3 times. Grumble.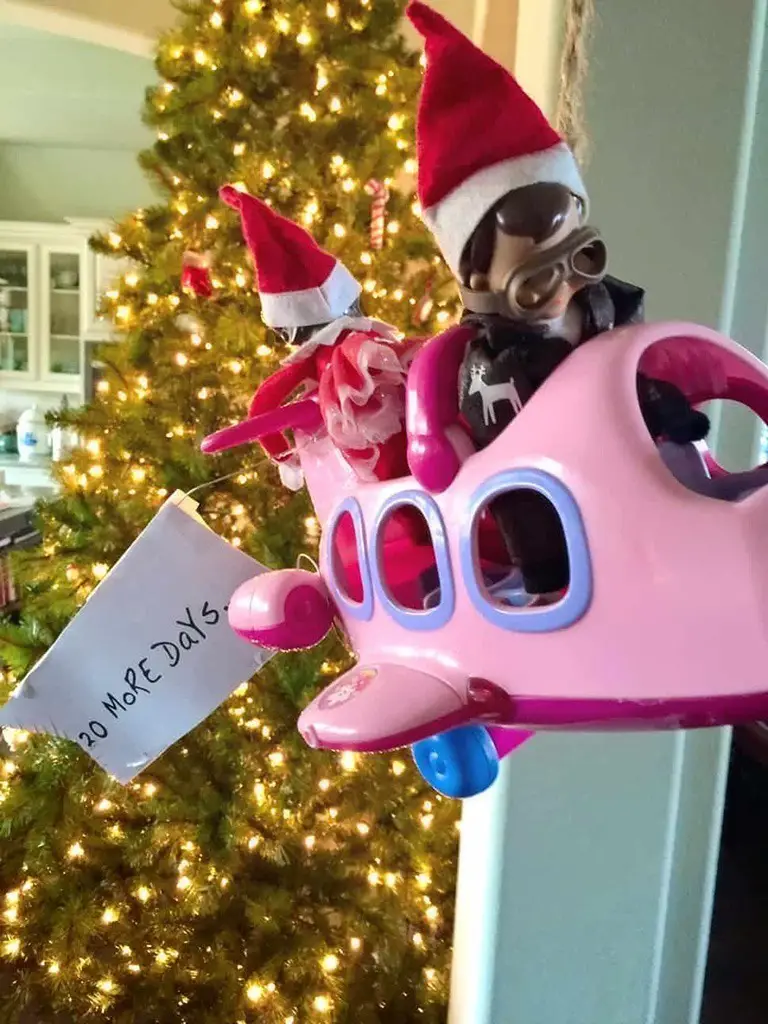 Day 7: New pj's for the holiday party. "They" must have worked really hard on that poem late at night, and forgotten that the Princess Cupcake has grown like a weed. These will last about a week before they're too short. Sigh.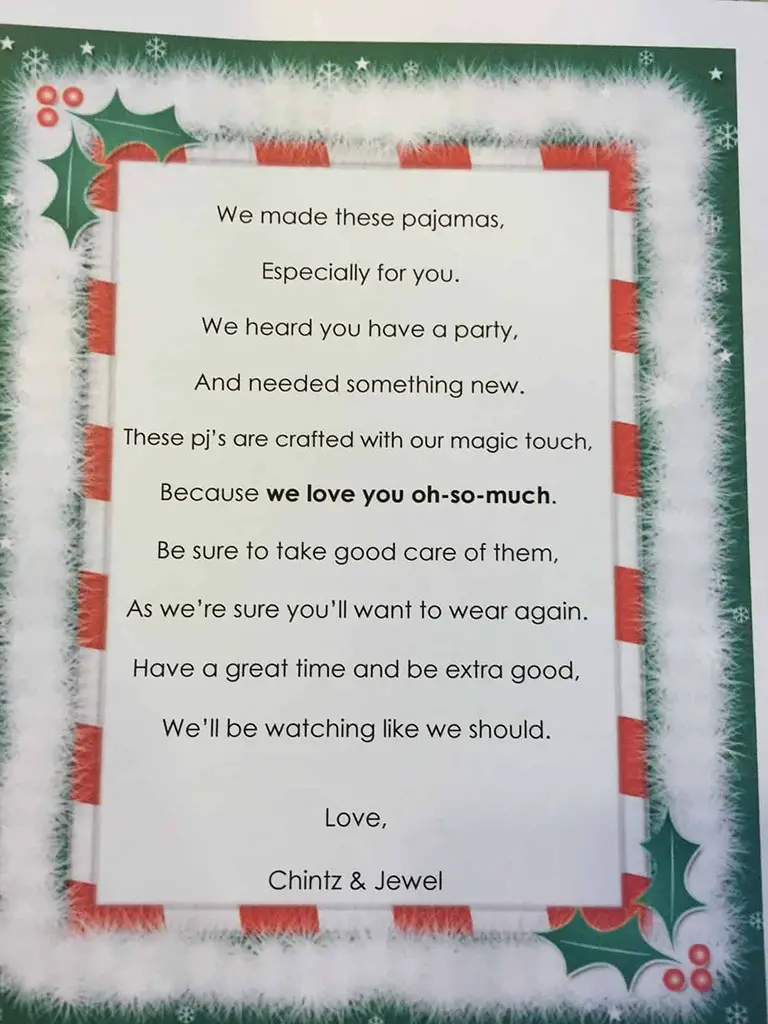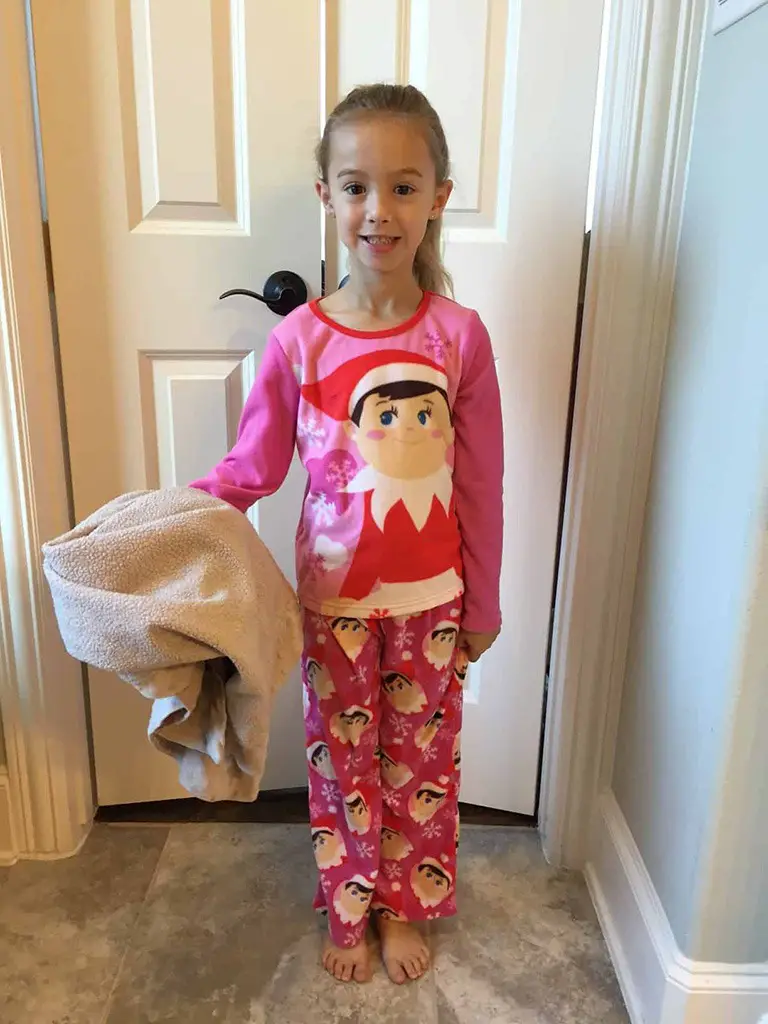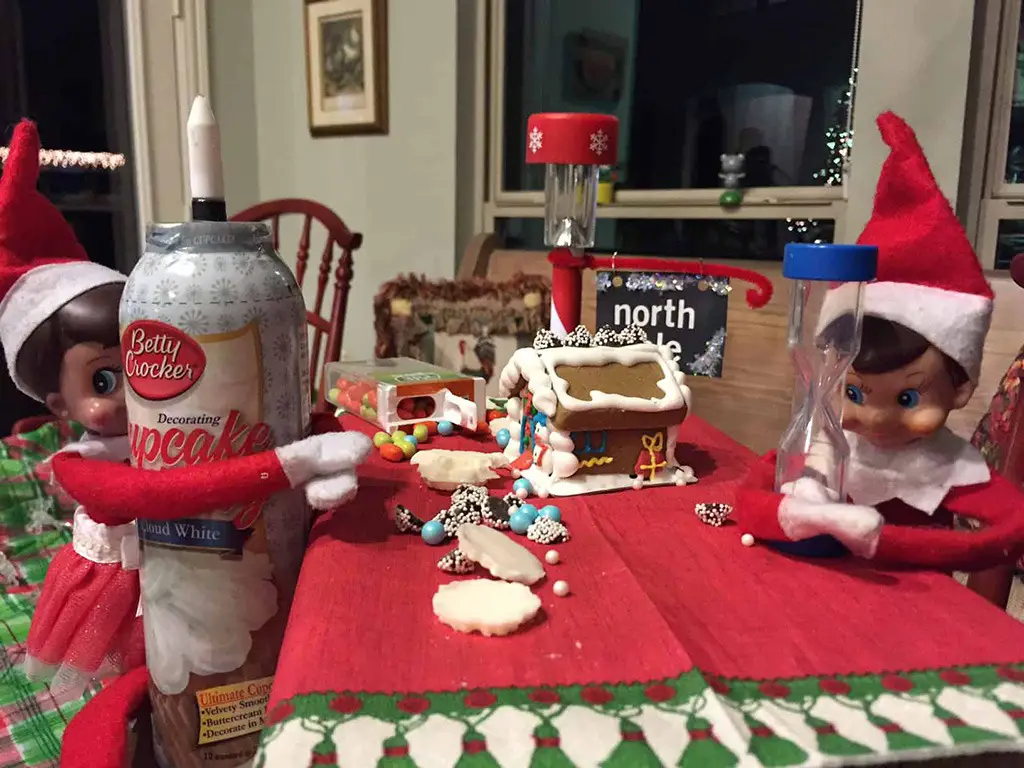 Day 9: Looks like someone ordered a special Elf edition StichFix for the American Girl doll. And it also appears as if the elves liked their sweaters that the Princess Cupcake left out for them. I'm particularly fond of Jewel's fur lined boots. They're all just so well dressed. Bravo.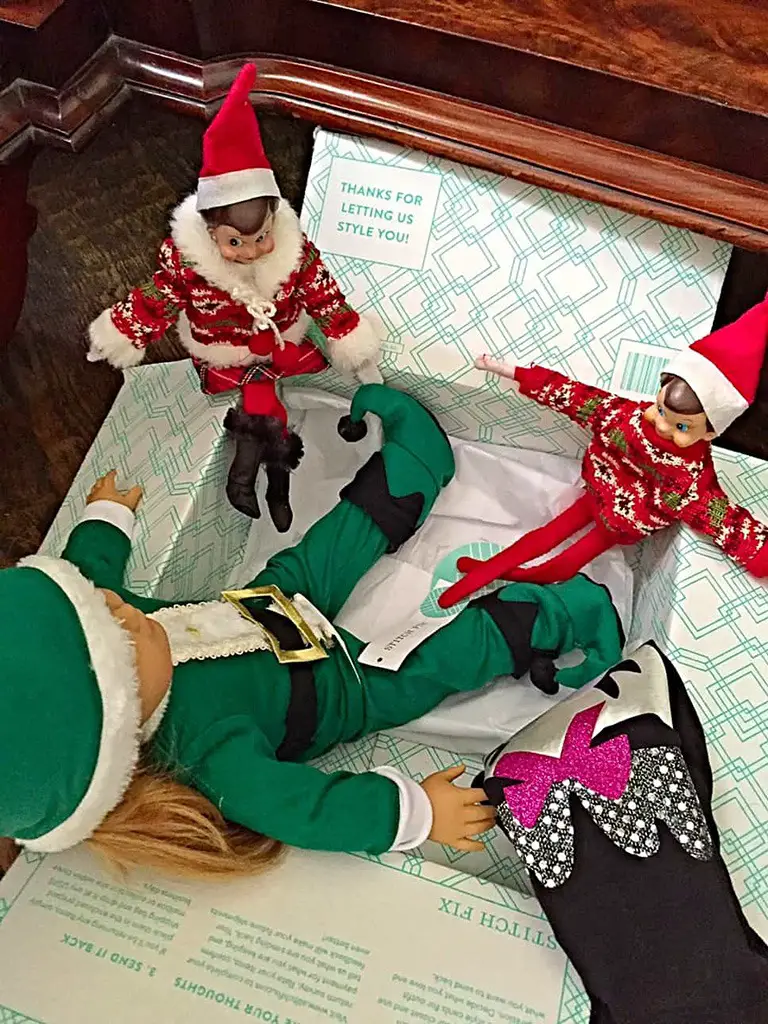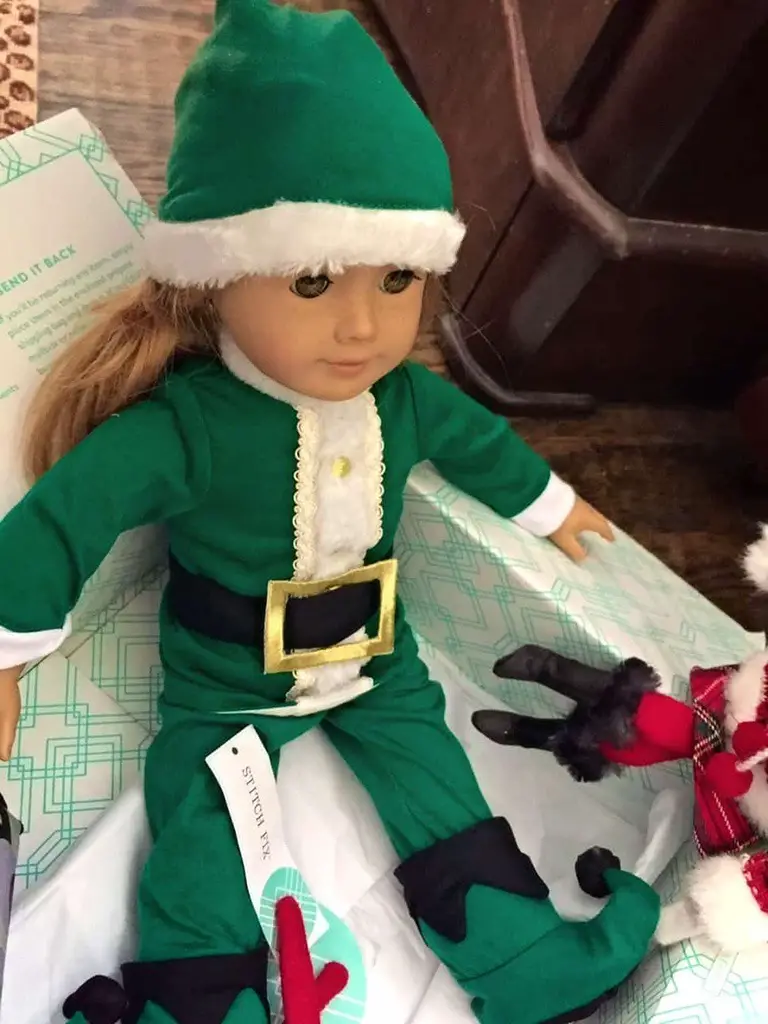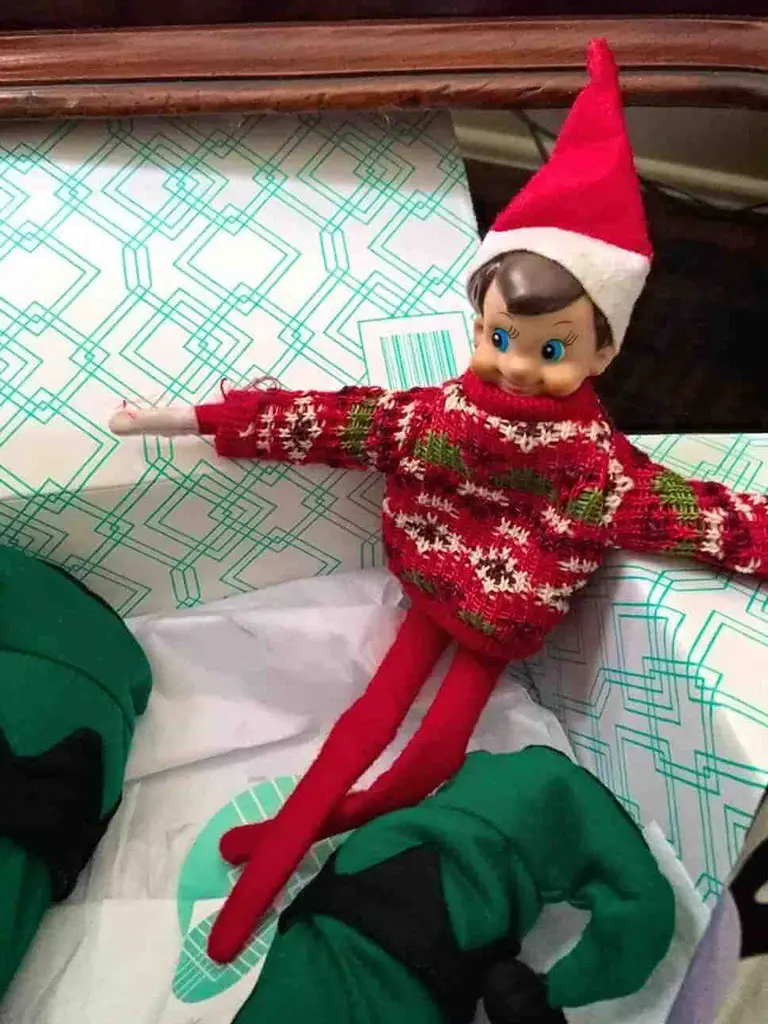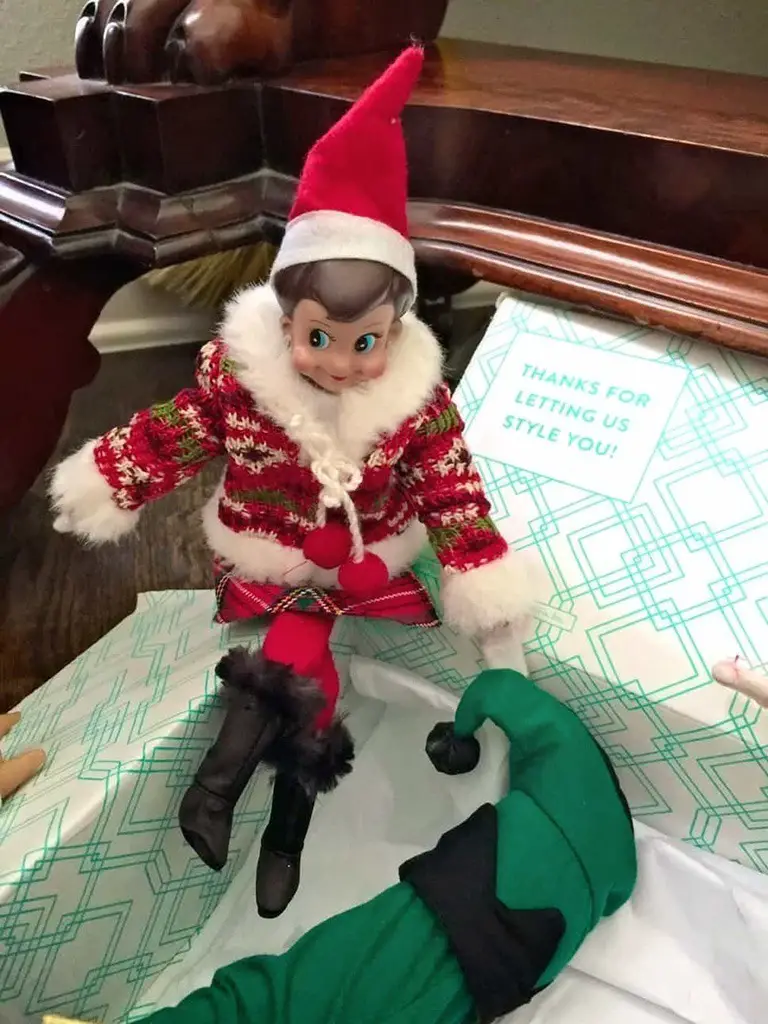 Day 10: The elves may have embarrassed her this time as she didn't want anyone to know what they did. On the flip side, I think we may have solved the problem of the "forgetful flusher!"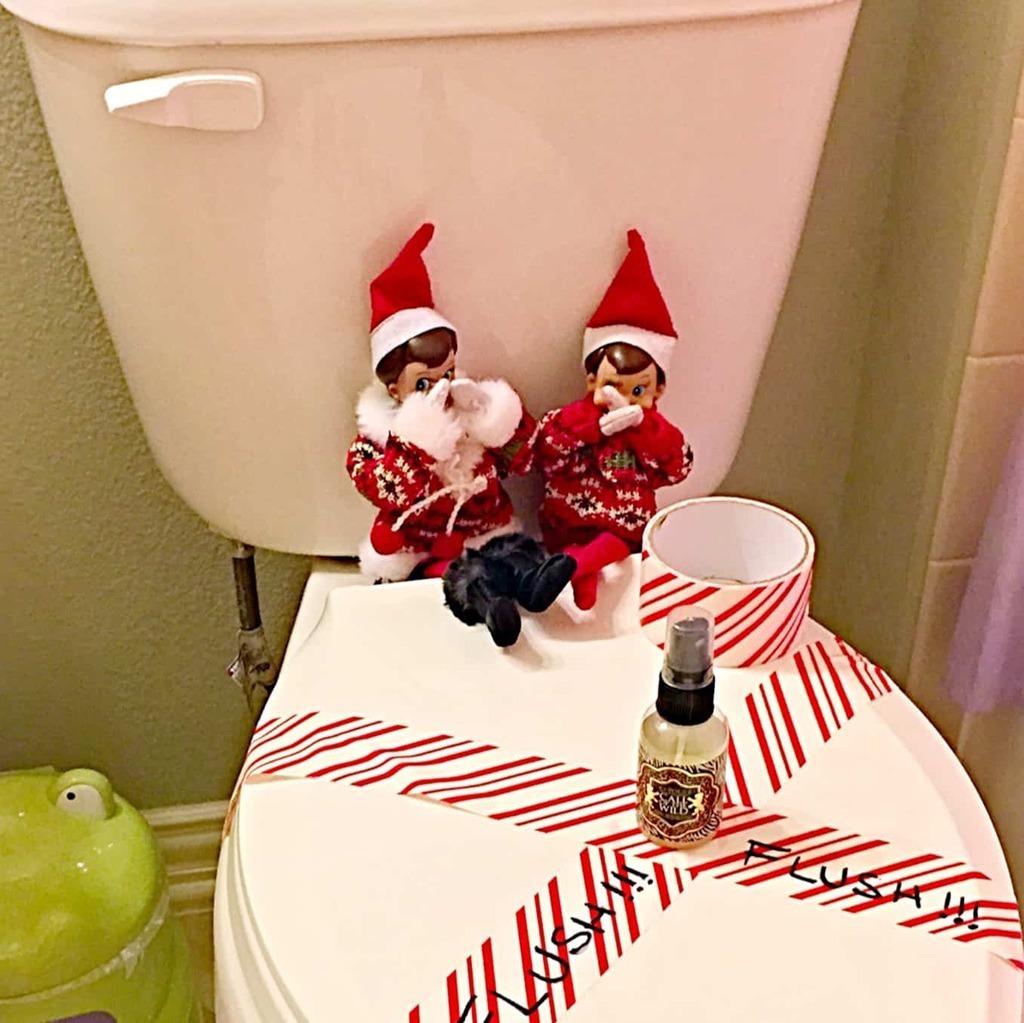 Day 11: C'mon, you know those Perler beads are addictive. Unfortunately it looks like Santa's beard has taken all of what was left of the white.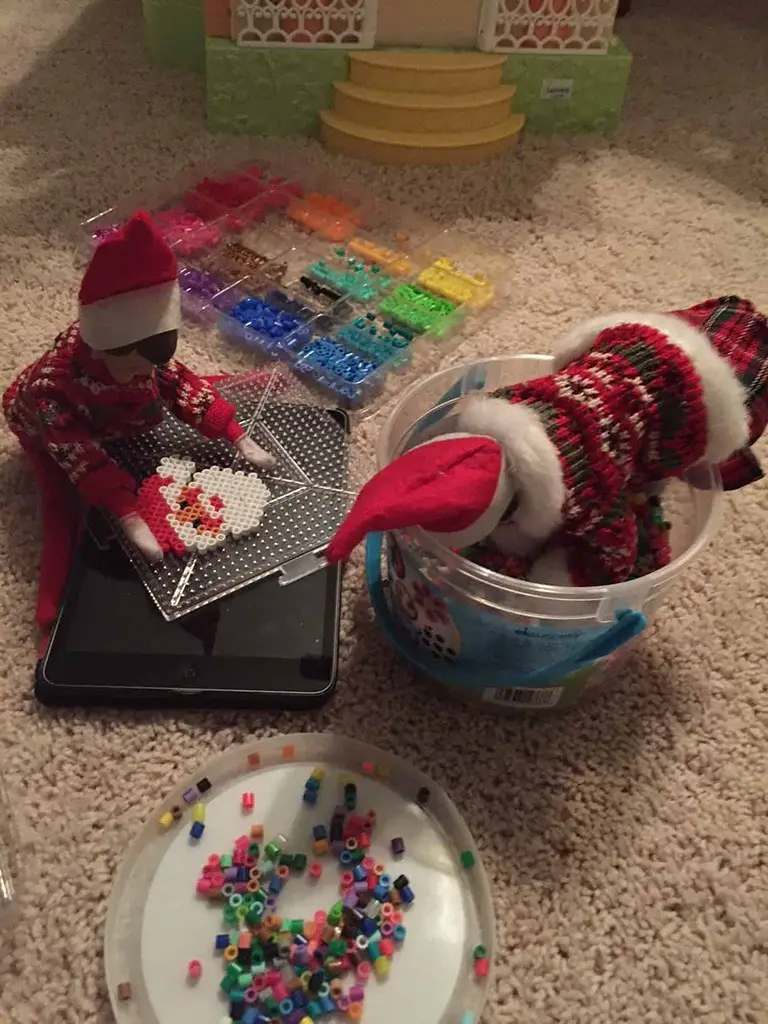 Day 12: Elf on the Shelf can be so helpful too! They gathered up all the stuff the Princess Cupcake left laying around the house for her. Sitting on it ensures it stays in the penalty box for a full 24 hours.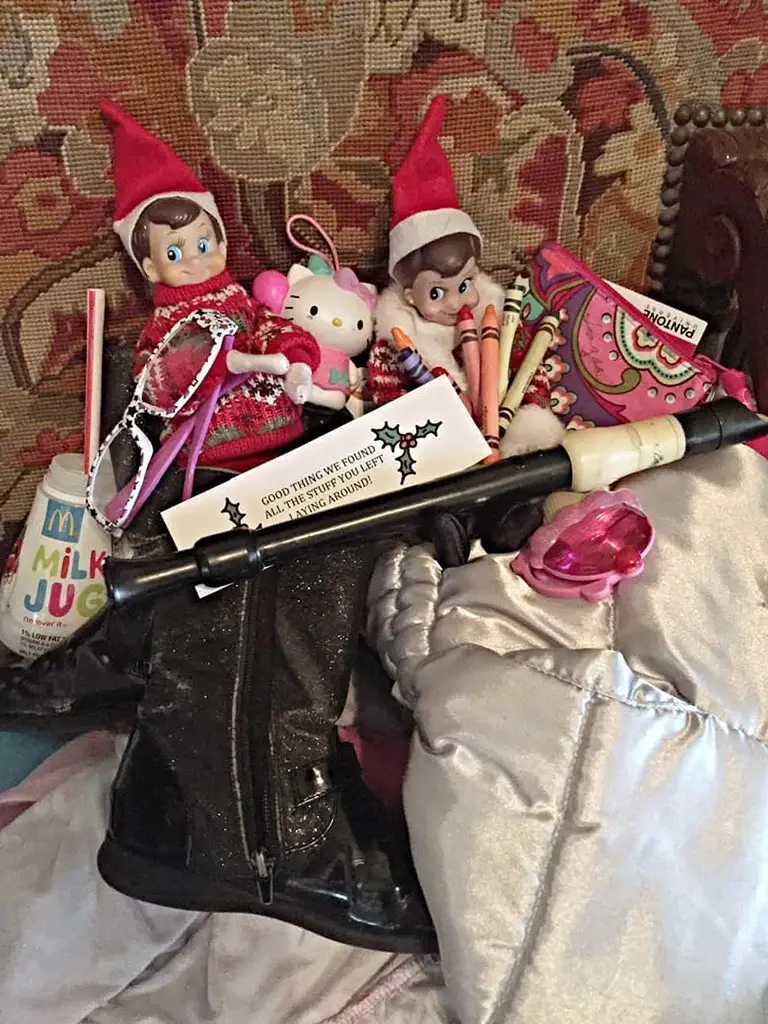 I wonder what they'll do for the next 12 days!
Free Elf Planner and Elf Name Downloads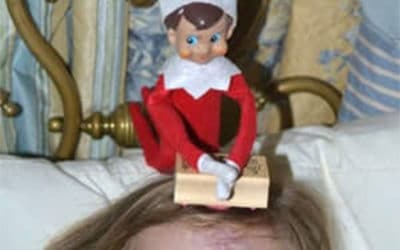 Okay, so I have some good news and I have some bad news. The good news is that it is time to get started with Elf on a Shelf. The bad news is that it will soon be time to get started with Elf on a shelf. Yes, you heard me right. Much as I love this particular...
read more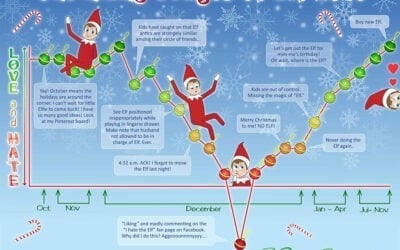 I feel your stress. I do. It's nearly 10 p.m. and I have yet to move the Elf on the Shelf. There are small pets that require less commitment than an Elf. I have a list of ideas, of course I do. I wrote a book on Elfing, but mustering the energy to execute is a whole...
read more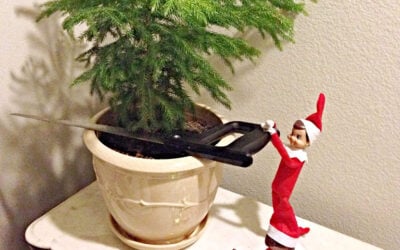 I think Chintz and Jewel have recovered from the shunned weekend. They're back to their usual no good. Take a look at how we found them this morning, just in the nick of time I might add...Chintz found Daddy's saw and is trying to cut down our juniper tree -- I...
read more