A little in love with these miniature apothecary jars.
Maybe a lot in love with them.

I ordered a dozen of them as a tiny treat for the teachers for Valentines Day. I thought they'd be perfect to hold some heart shaped candy. Aren't they cute?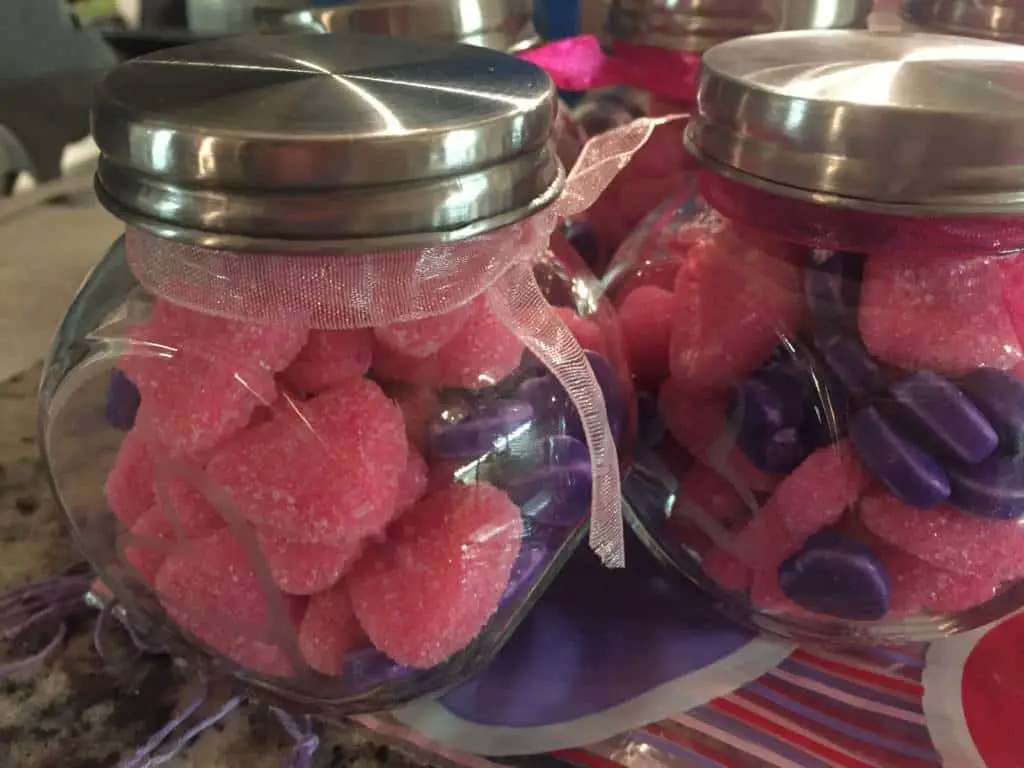 And because I can't just leave it alone, I decided to etch a heart into each side.
If you haven't etched glass yet, you're missing out on one of the easiest way to personalize gifts EVER.
Here's how I do it:
Using Silhouette Cameo + Vinyl, Tool Kit, Pix Scan Mat, 12 Exclusive Vinyl Designs and 4 Sketch Pens
 my Silhouette cutter, I downloaded heart art and cut a vinyl stencil for my design. If you don't have a Silhouette or Cricut Explore Air 2 Machine
 you can use a sticker sheet, but remove the part of the sticker that you want to etch, and cut around what's left leaving a wide border.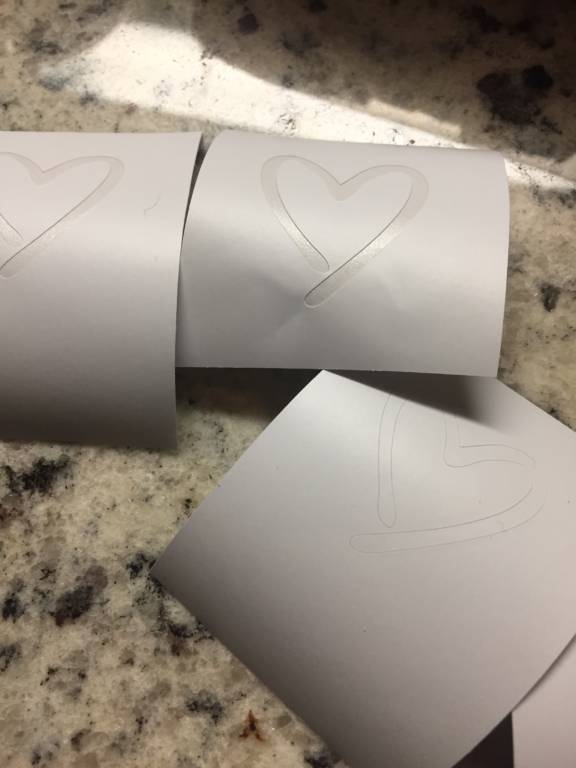 2. Next, place your vinyl template onto the glass where you want the etching to be. Here's why you want the extra border, so you can be messy with the next step.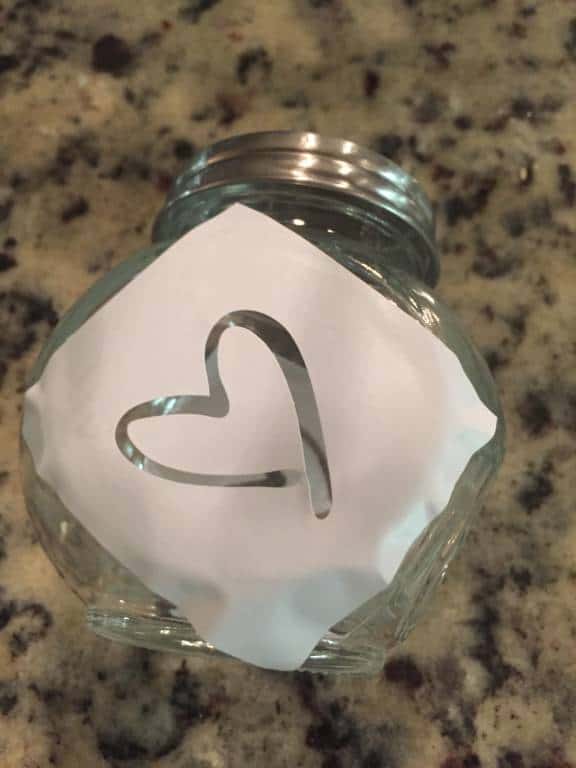 Put on some rubber gloves. You'll need a brush or sponge brush for this part. You're going to cover the open area of your stencil with Armour Etch 3 oz. bottle (NOT RECOMMENDED FOR CLEANING GLASSES!)
">Armour Etch. (I've tried other brands, none work like this one.) Put a good layer of it on, but not too much because it will get drippy.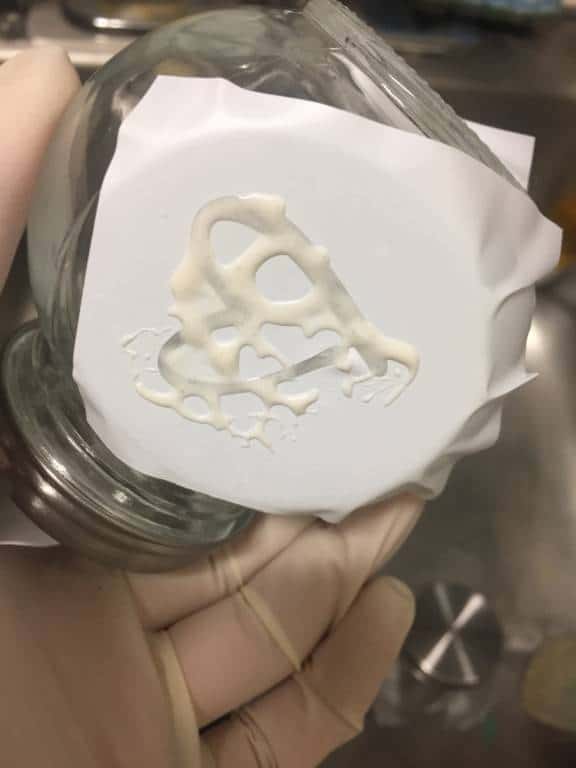 Let it sit for one minute. Really, that's as long as you have to do it.
Then rinse off the etching cream with water. Keep the gloves on, you don't want to get this on your skin!
Peel off your stencil and you'll have a pretty etched design under it. You can wash these in the dishwasher, it's permanent!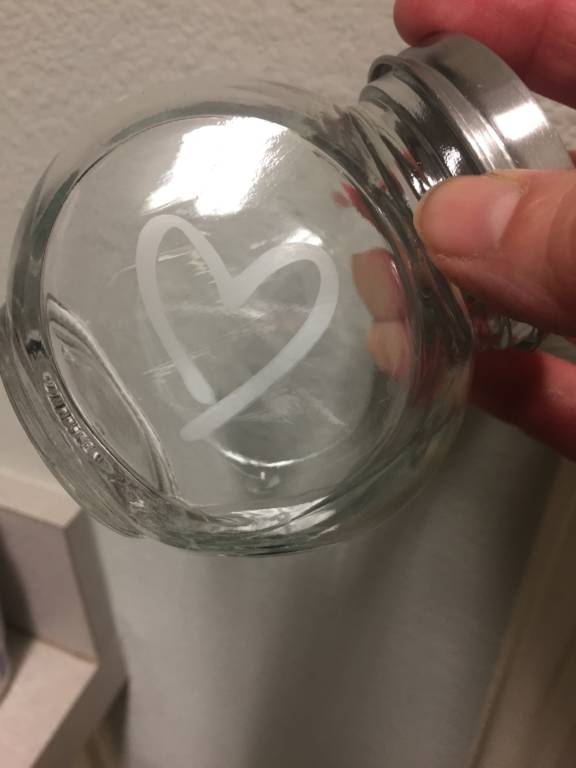 Fill your cute jars and tie a ribbon on them and call it a wrap!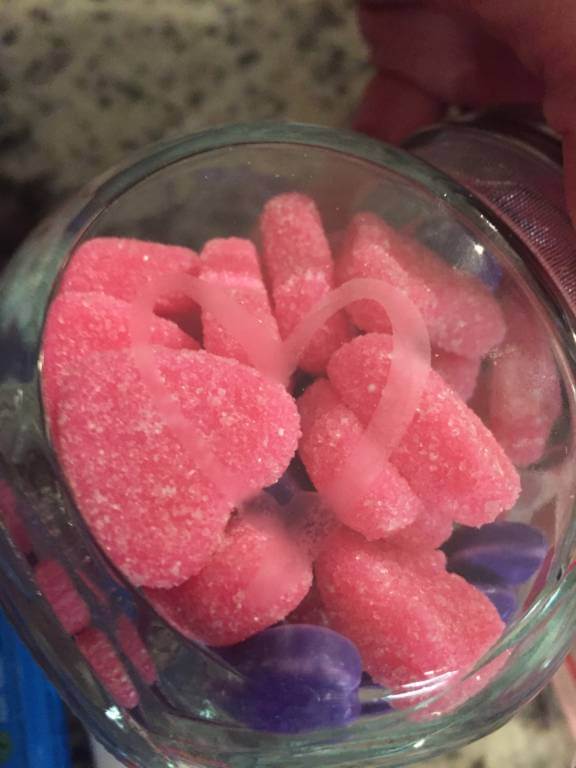 All of the above products (except the Armor Etch) were compliments of Oriental Trading. You can find them each here:
Apothecary jars $19.99 for one dozen
Sour gummy heart candy, $19.99 for 5 pounds!
Purple heart candy $4.97 for 2 pounds!
Valentine Ribbon Assortment $4.77 for 10 colors, one yard each (total of 10 yards)
You can get Armour Etch Armour Etch 3 oz. bottle (NOT RECOMMENDED FOR CLEANING GLASSES!)
on Amazon or at your local craft store. A little goes a LONG way.

I etched a couple of glasses for Girl Scout cookie season. Aren't they cute? If you want one, you can find it in my Etsy store.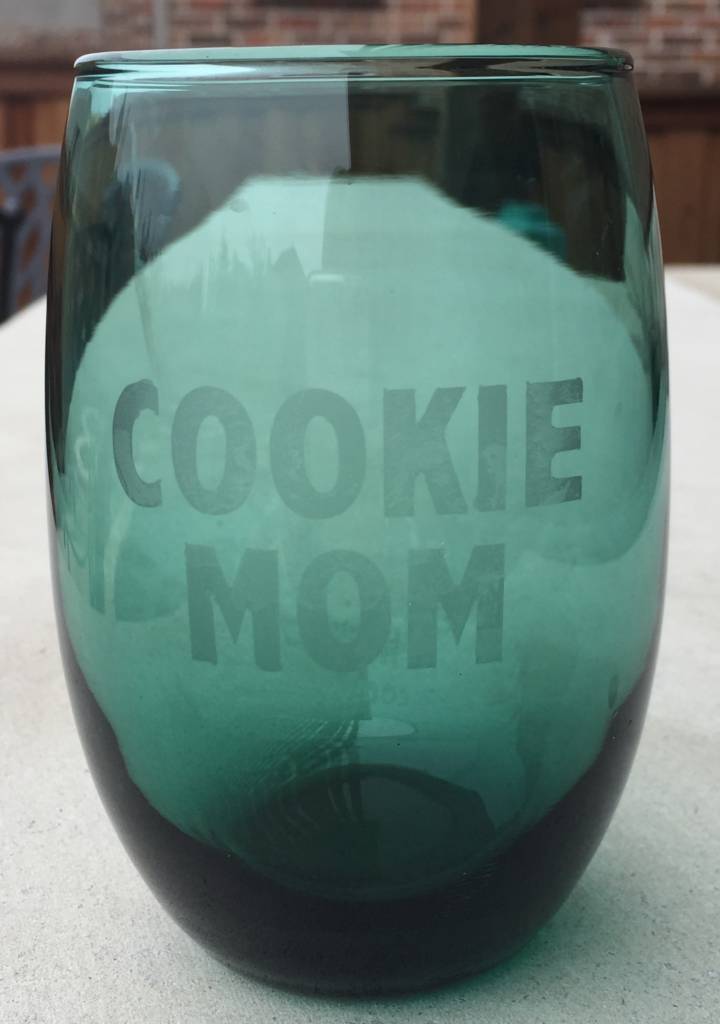 Happy etching!
Thank you to Oriental Trading for supplying the jars, ribbon and candy complimentary for my review. All opinions are my own!
 More crafts and recipes to help celebrate special occasions.

A client of mine, Global Data Vault, is the bomb-diggity when it comes to data security and disaster recovery. And in the name of cloud disaster recovery, they asked me to write a review of some items typically found in an emergency supply kit -- but to put a twist on...
read more