Don't give in to store-bought Valentine's Day cards for your kids to give to their classmates this year! Instead, spend some one-on-one time with your children making fun, creative and unique cards while at the same time imparting the importance of "giving". The internet is full of homemade Valentine's Day card ideas. Here are seven of my absolute favorites that you can do in a flash, and the geniuses behind them. Enjoy!
Harry Potter fans will love these unique cards—a Golden Snitch with an added element of wizardry love! All you will need is to download and print the snitch wings and Harry Potter logo template on cardstock paper with colored printer ink, a container of Ferrero Rocher chocolate candy, and tape. You can also use a small rubber ball wrapped in gold candy foil. The cards read: You are a great catch! You are my Chosen One, You make my heart soar, and I'm so glad I "snatched" you up! From The Getaway Today Blog.
"Piece of my Heart" Pop Up Valentine's Day Card – This is a such an easy and cute Valentine's Day card idea! Your loved ones will appreciate this homemade card! All that's needed is red cardstock or construction paper, puzzle piece pattern (available at the link above), scissors, glue stick, a black marker and your child's photograph. From The Soccer Mom Blog.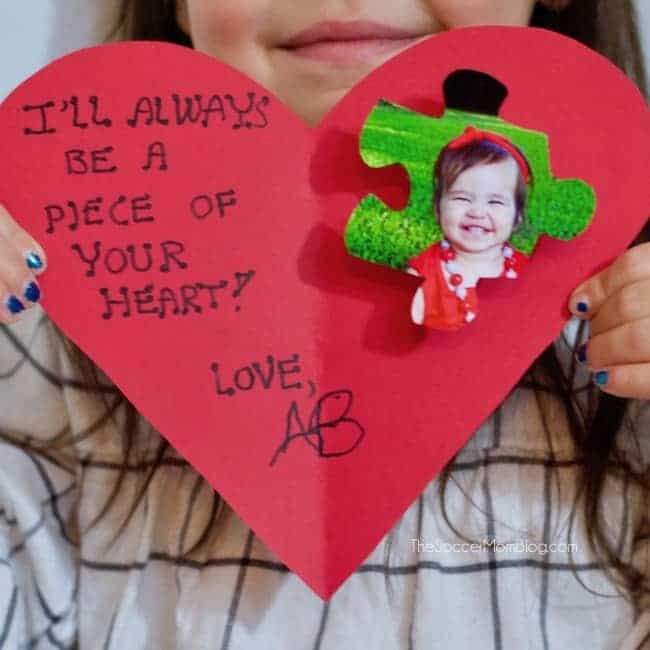 Lip Balm Valentines. These lip balm Valentine's cards are cute, thoughtful and useful. Create a lip balm valentine holder with the FREE printables (at the link above) and a quick & easy guide. There are four fun designs. You'll just need some lip balm, card stock, and colored printer ink. From The Totally Inspired Blog.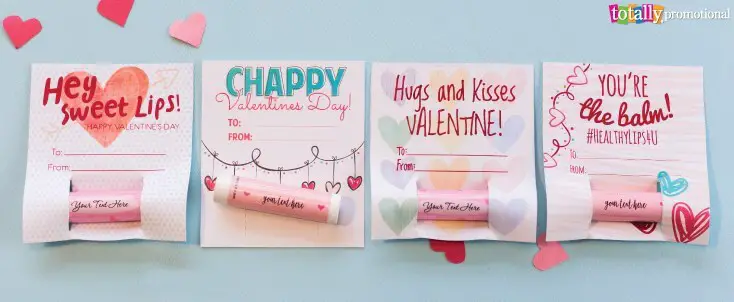 How adorable are these toy soldier Valentine's Day cards? All you'll need is cardstock paper, colored printer ink, a hole punch, baker's twine or string, toy army guys (green or pink) and scissors. A free printable is available on the website (linked above) as are step-by-step directions. A bonus about these Valentine's cards is that they are allergen-friendly since they are a toy vs. candy. From The MustHaveMom Blog.
Reuse broken crayons to make these beautiful crayon hearts! You'll need broken crayons, a heart silicone mold, the free printable card (and colored printer ink) and the tutorial found at the link above. From The Dagmar's Home Blog.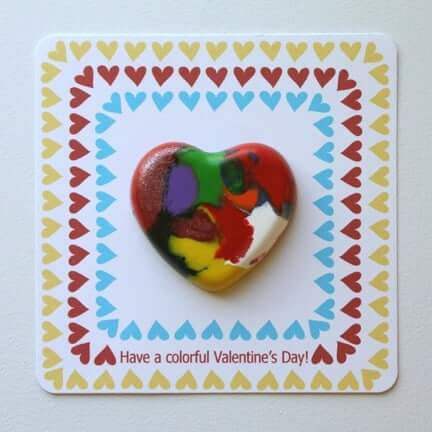 Your kids will be "extra" cool this Valentine's Day with these Extra gum Valentine's Day Cards. All you'll need are some mini packages of Extra gum, card stock (and colored printer ink), double-sided tape, and the FREE Valentine printable. From The Crafting Chicks Blog.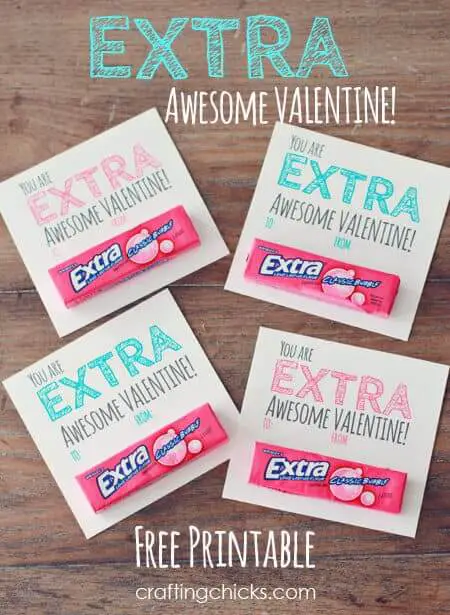 Obsessed with Emojis? Let your child express himself/herself with these fun Emoji Valentines. You'll need yellow, black, red, blue and white paper, scissors, glue and the printable PDFs. Follow this link and scroll to the bottom of their web page for step-by-step directions and to download the printables. From The Housing a Forest Blog.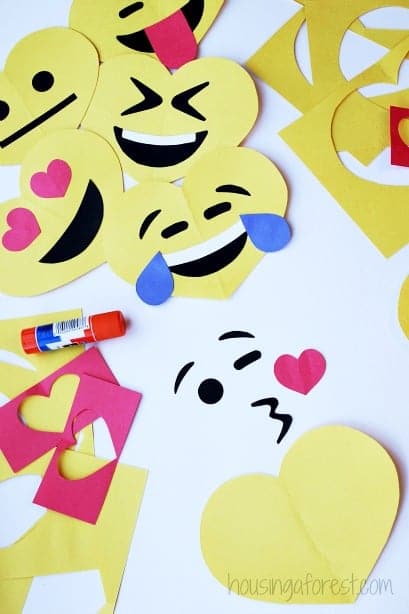 Don't forget to provide your kids with a bag of some sort to carry home their loot of Valentine's Day cards. Have fun!
More Valentine's Day Posts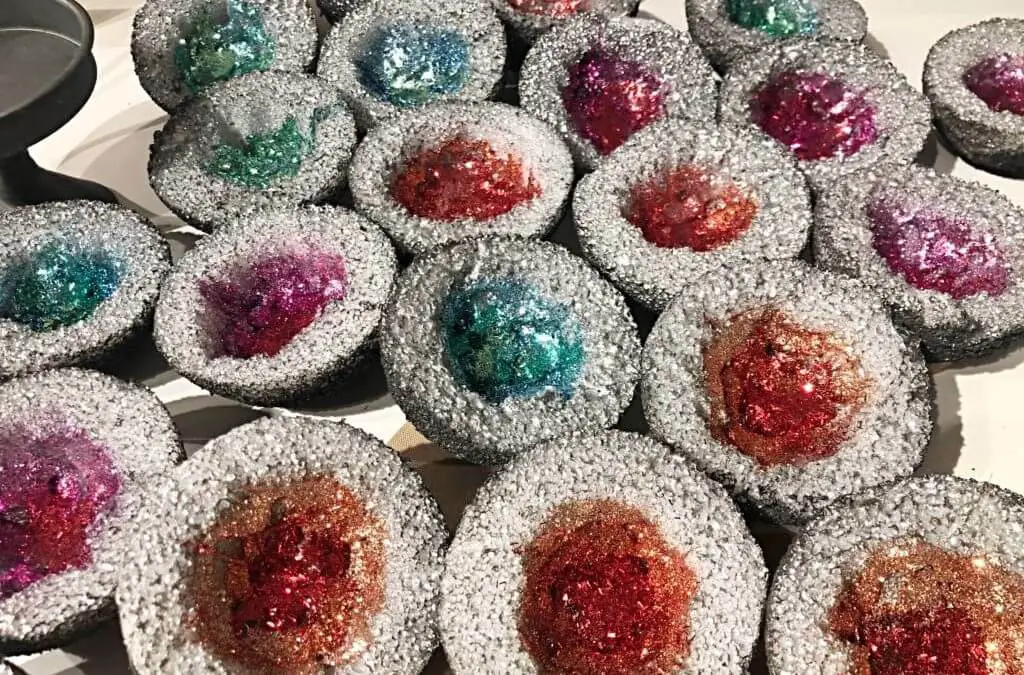 My girl likes to give homemade, crafty Valentines each year. This year, she announced that after she retires from the US Women's National Team (soccer), she will be a geologist, so *of course* she wants to give geodes for Valentine's Day. I'm like, "GEODES?...
read more