So the hubs comes home from work one night and says he has to take cupcakes to the office.
"Say what? Why?!"
"Because I've been bragging on your cupcakes and it's time to put up or shut up."
Oh goodness. The pressure. What was I going to make? We had already past Valentine's Day. It was too early for Easter cupcakes.
I'm not Irish but I can get behind a Saint. Patrick's Day cupcake, so why not?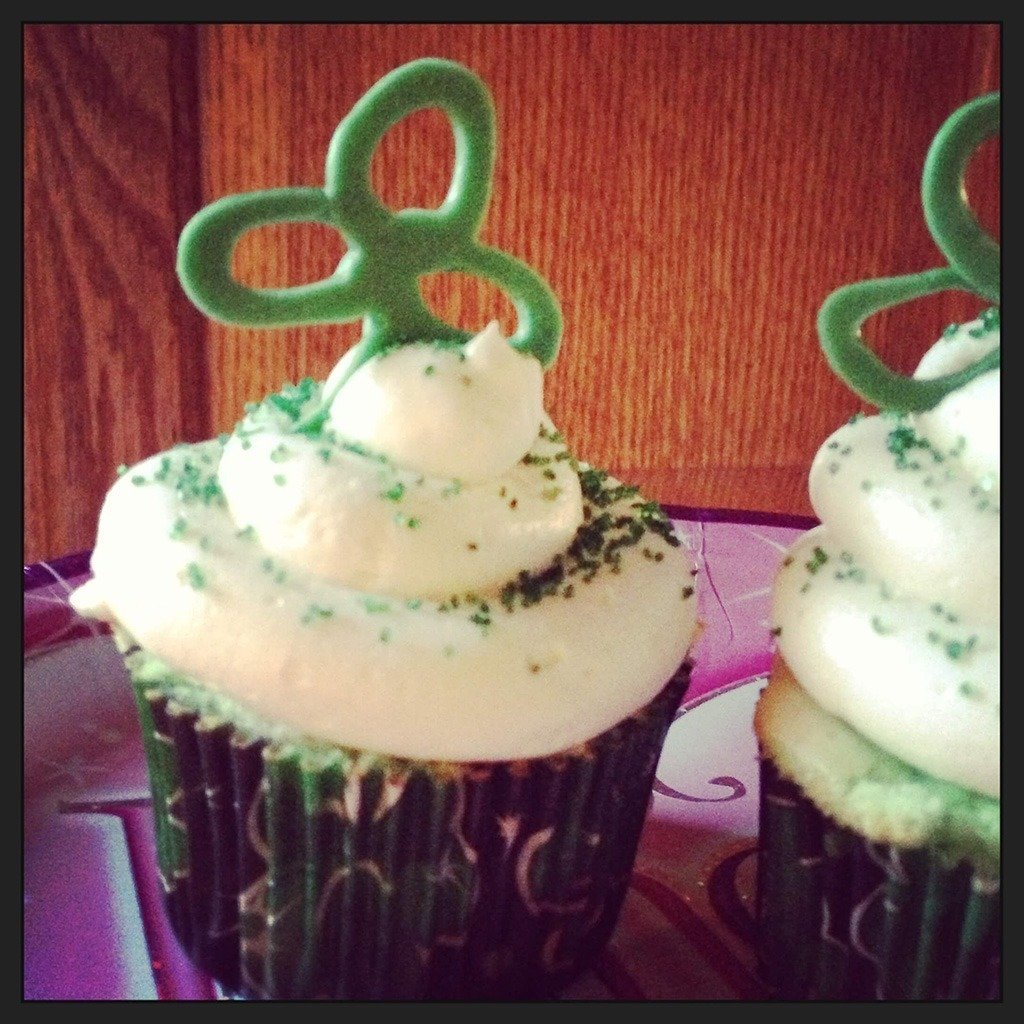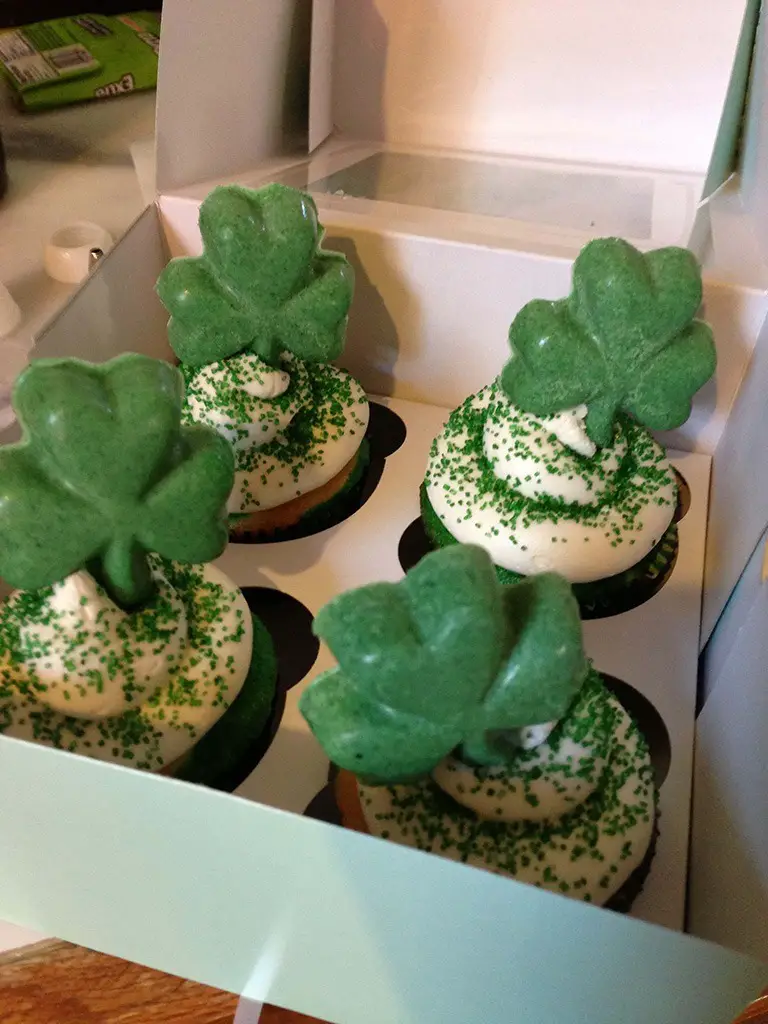 (This is the second batch I made)
I'll admit, I cheated a little. These were not entirely from scratch. And I'll be a leprechaun's uncle if I can find a mini shamrock cookie cutter when I really need one.
No matter. Here's what I did.
Melted some key lime chocolate candy melts from Wilton (I put a little extra gel color in to make them darker than Shrek green). Put them in a pastry bag and free-hand drew a whole mess of shamrocks onto parchment paper. Yes, I could have printed out shamrocks on a piece of paper and put it under the parchment paper to use as a drawing template, but no. That would be too smart of me to do. I just grabbed the hot bag of chocolate and went for it. They're abstract shamrocks, can't you tell? Let those harden overnight (or at least several hours. I do everything late at night so for me, it's the same thing).
For the cupcakes, I couldn't just make a plain cupcake. And I didn't want to just layer green and white cake which seems so boring anymore, it needed to kick it up a notch up since this was for bragging rights. So here's where I cut some corners. I mixed up a white cake mix and divided it in two. In one bowl, I left it white. In the other bowl, I dumped in a package of lime Jello. Voila. Now it's green and tasty. Oh yeah, you have to stir it. Don't forget to stir the Jello and the cake batter. You could add more coloring to the batter if you wanted a darker green.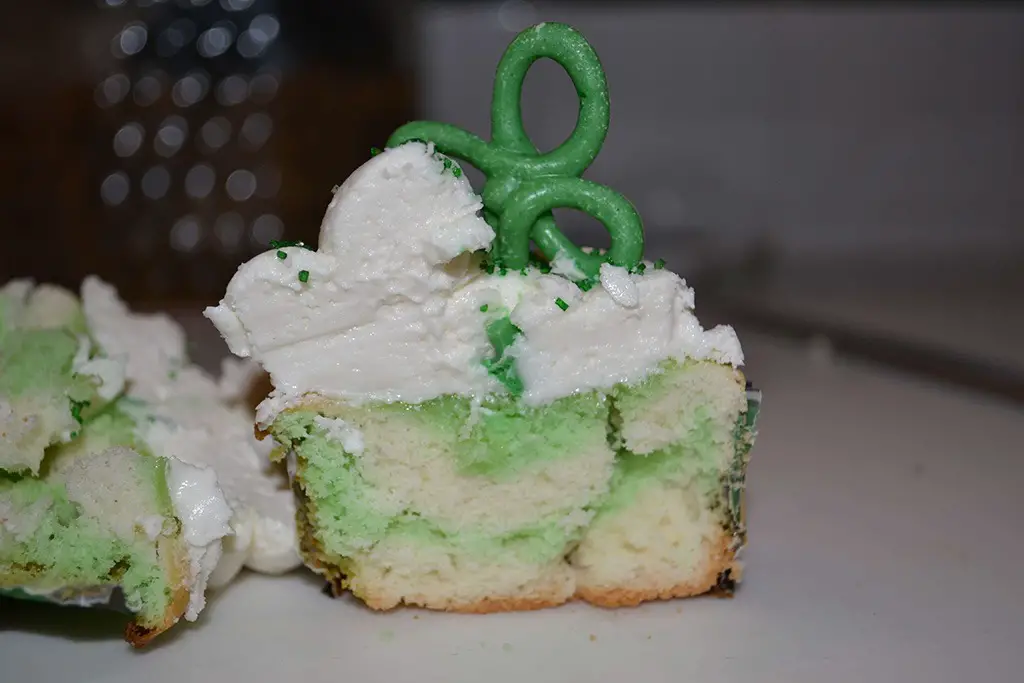 THEN I alternated batter layers, white then green, white then green. Baked the cupcakes according to the directions on the box (shudder to admit that). I did make homemade buttercream frosting and decorated each cupcake with some green sprinkles (overstock from Christmas) and then topped with my free form shamrocks.
Blarney stone if they didn't taste great. Give them a try the next time your husband comes home from the office and says he needs cupcakes the next day. I'll be he calls you his pot of gold.
Yield: 1 dozen
St. Patrick Day Cupcakes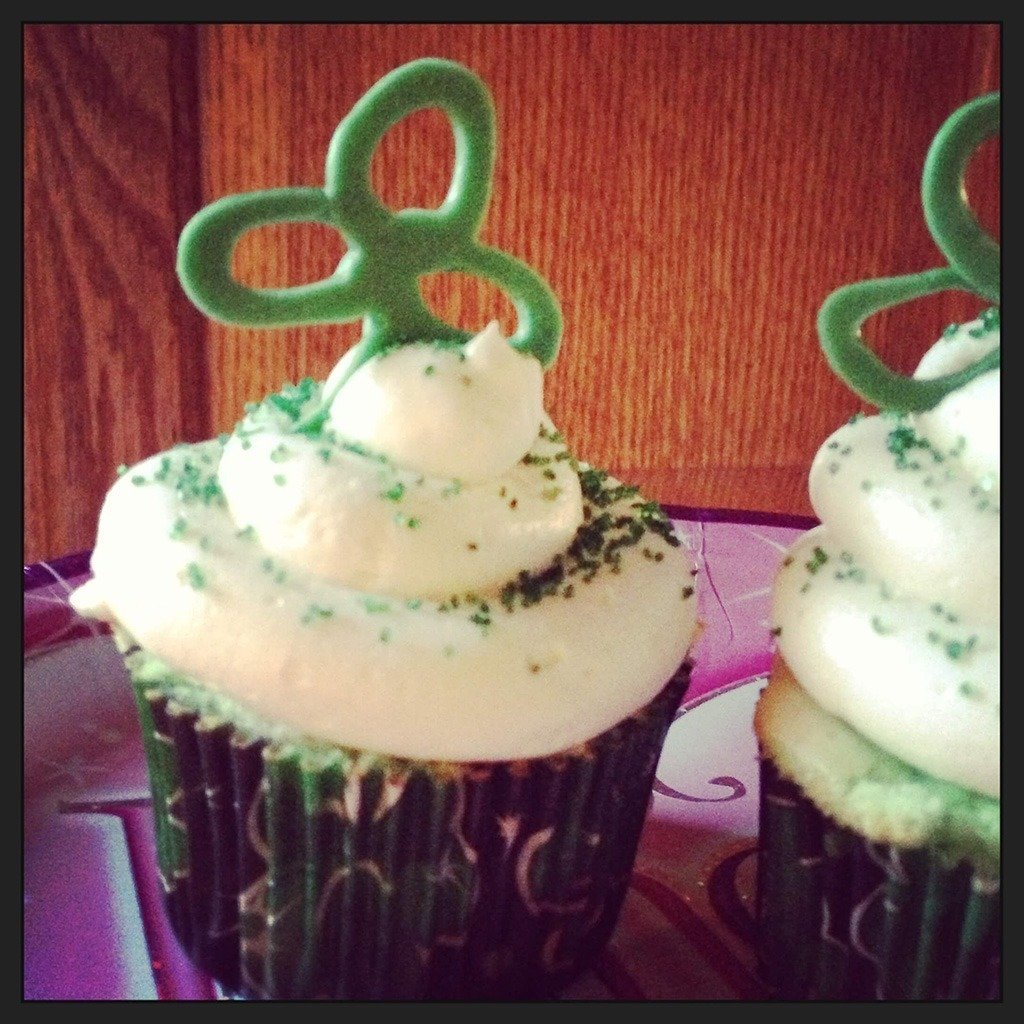 Ingredients
Key lime chocolate candy
Green gel color
Pastry bag
Parchment paper
White cake mix
Lime Jello
Buttercream frosting
Green Sprinkles
Instructions
For the shamrocks

Melt key lime chocolate candy
Add gel coloring
Put both in a pastry bag
Freehand or trace shamrock shapes onto parchment paper
Squeeze chocolate and gel mix onto parchment paper
Let harden overnight

For the cupcakes

Mix up white cake mix, divide it into two
In one bowl, leave it white
Add lime jello to the other half, stir, stir, stir
Alternate layers of white and green cake mix in the cupcake tin
Bake according to cake mix directions

Once they've cooled, add buttercream frosting, shamrocks, and sprinkles.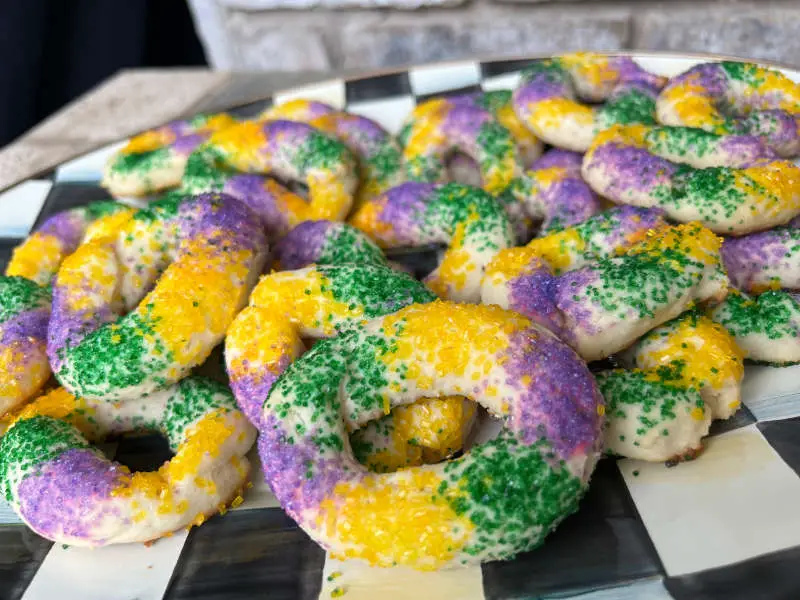 This is a recipe for cream cheese spritz cookies, but I'll give you a little backstory on this. I made the dough for these spritz cookies that I wanted to make at Christmas time but when I loaded it into my cookie gun and it was so stiff that it just basically broke...
read more