I love baking with booze. Even better, how about a no-bake boozy ball that's perfect for the holidays? Actually, it's perfect for whenever really. I created this recipe recently for a cookie exchange and I liked them so much, I made them again for a client party. You can probably whip out about 2 ½ to 3 dozenish of these in an hour, so that's a bonus too! Enjoy!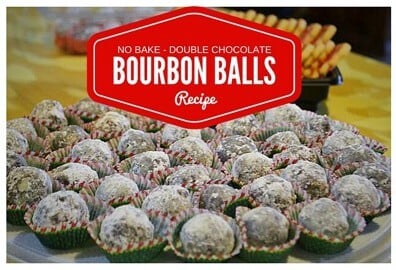 Here's what you need:
1 10oz package of Ghirradelli bittersweet chocolate morsels, melted
½ cup of sugar
1/3 cup of Prichard's Double Chocolate Bourbon Whisky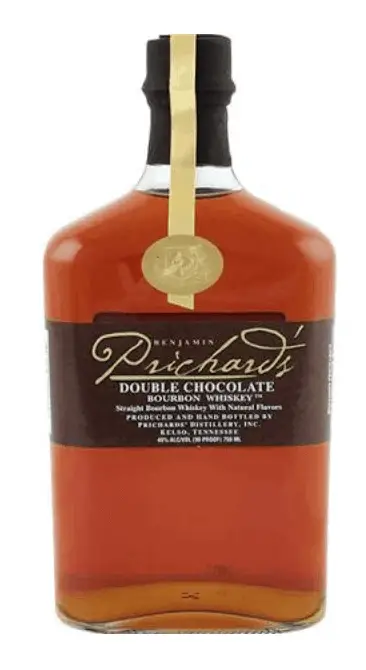 1 box of Girl Scout Trefoil cookies – you could also use 2 ½ cups of Lorna Doone cookies, finely crushed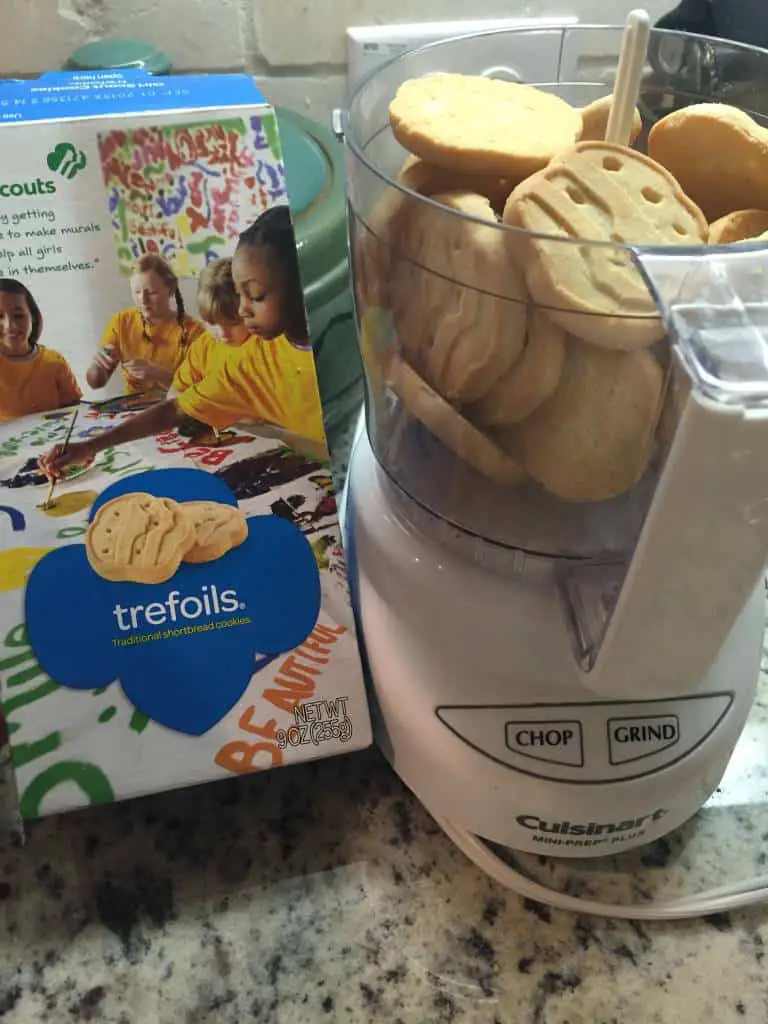 ½ cup of pecans, chopped
Powdered sugar
Here's how you make it: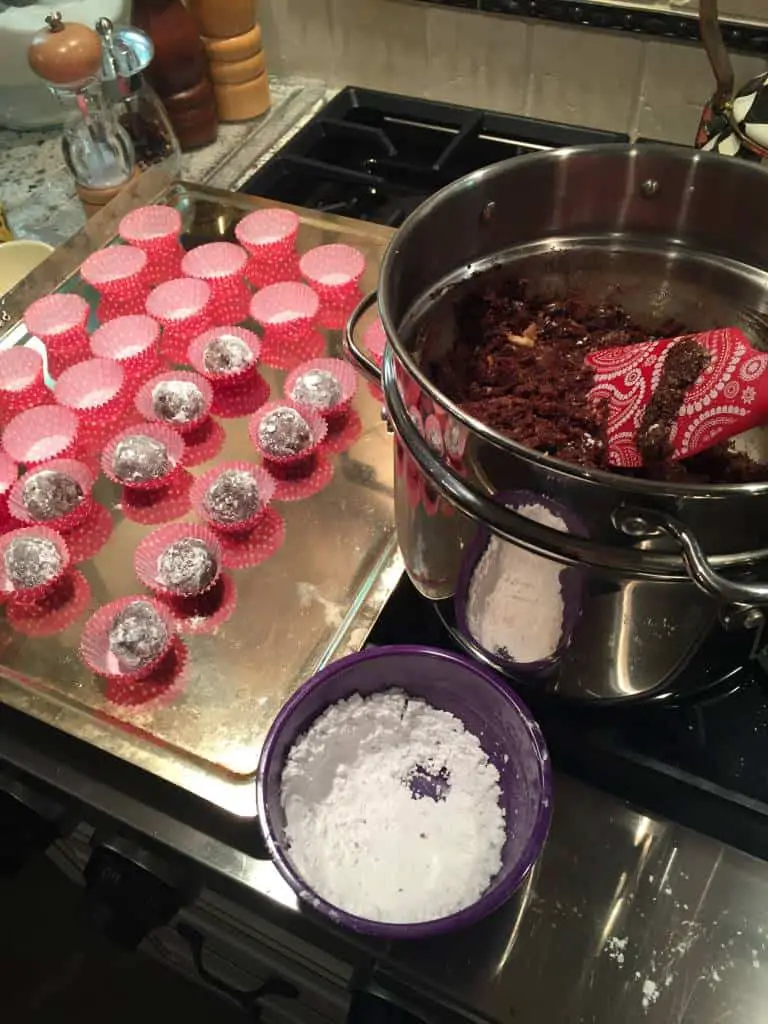 Melt your chocolate in a double boiler until smooth. Remove from heat.
While the chocolate is melting, blend together your cookies and pecans
Pour some powdered sugar into a small bowl.
Stir the sugar into the chocolate and blend thoroughly
Add the bourbon to the chocolate mixture and stir until completely blended
Add the cookie mixture to the chocolate mixture in thirds. Mix completely in between adds.
Use your hands to squish the dough together into a ball
Pinch enough dough off the ball to make a round 1" ball and roll in hands to make smooth
Roll in powdered sugar. I have found that it's faster and the balls have more even sugar coverage if you put several into the powdered sugar bowl and shake it until they roll together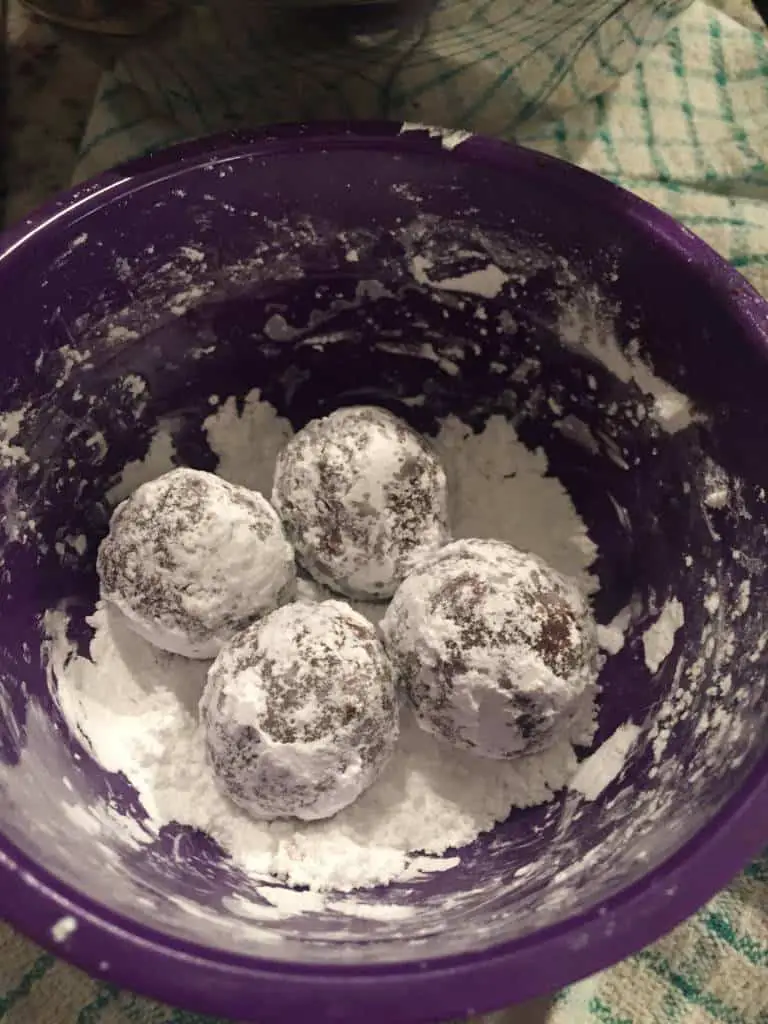 TIP: If you find that your dough is getting dry or difficult to stick together, add a tiny bit of bourbon to it. A little goes a long way to add moisture so don't be too heavy handed! Also, if these are for a party or guests, the mini cupcake or candy liners are a great way to serve them.