I seriously don't understand why we have so much Halloween candy left over.
I am beginning to think Big Daddy hid it from the trick-or-treaters. Just like I hid it from him in the garage before Halloween. 😉
Now we have mounds of it. See?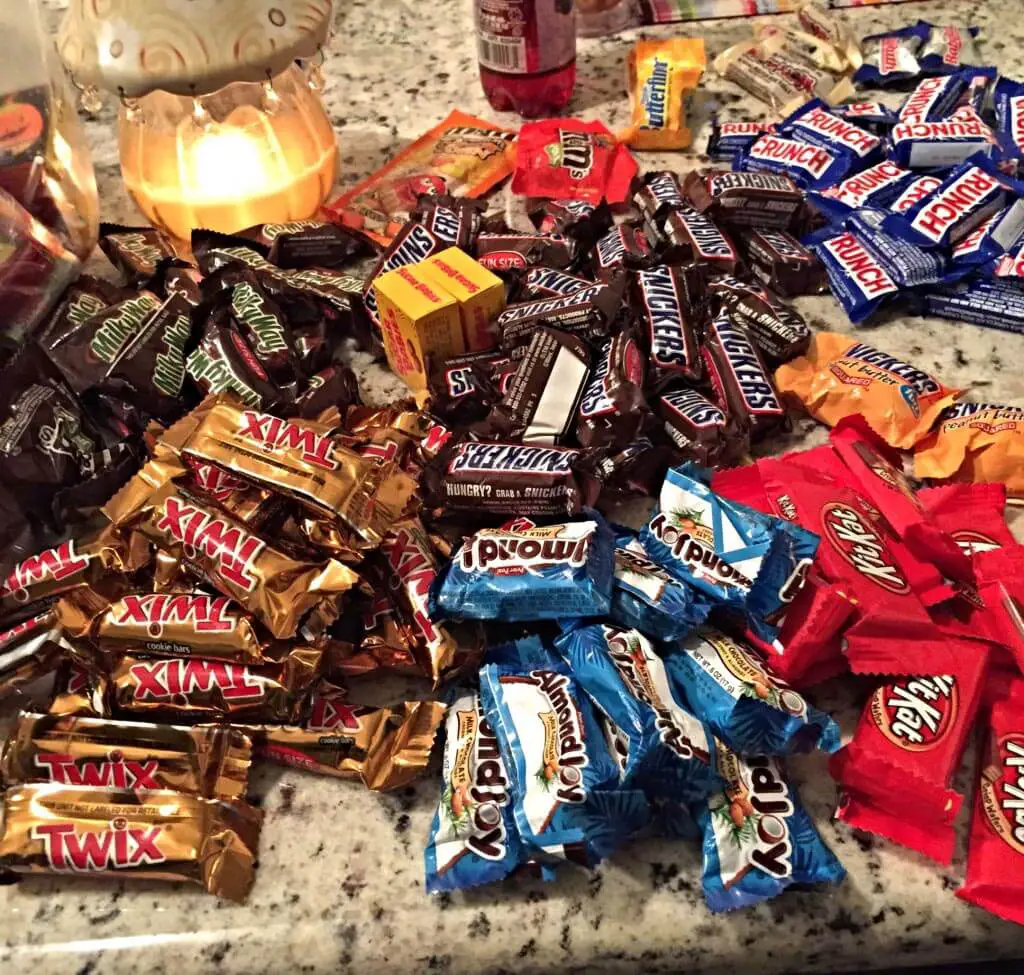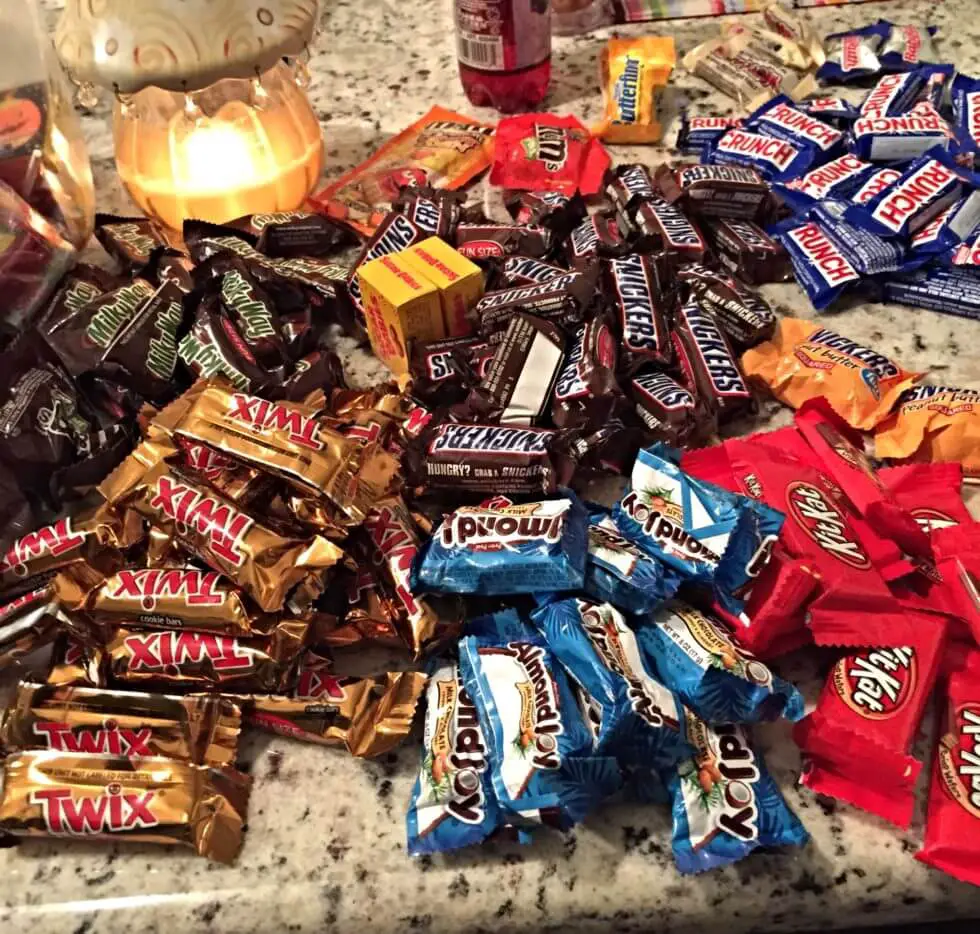 We can't have all that candy laying around! So I "got rid" of a dozen of those bite sized snickers by baking them into some righteous brownies. You should to. They are GOOOOD. No need to thank me, this is my Halloween PSA for 2014.
Here's my recipe.
Left-over Halloween Candy Snickers Brownies
1) Line an 8×8 pan with aluminum foil, make sure the edges are hanging out. Spray the foil with PAM or whatever you use.
2) Preheat your oven to 350.
3) Get your ingredients ready:
¾ cup all-purpose flour
½ tsp. baking powder
¼ tsp. salt
1 stick (8 tbsp) of regular butter, cut into pieces
2 oz. of unsweetened chocolate, chopped into little pieces
1 cup of sugar
2 eggs
1 and ½ tsp of vanilla
12 snack sized Snickers, each cut into 8 pieces
4) Mix the flour, baking powder and salt with a whisk in a bowl.
5) Melt the butter and chocolate in a double boiler. Once melted, remove from the heat for a few minutes.
6) In another bowl, whisk the egg and sugar. Then add the vanilla.
7) Stir in the melted chocolate to the egg mixture.
8) Pour your chocolate mixture into the flour mixture and stir until well combined.
9) Pour ½ of the batter into your pan.
10) Sprinkle the Snickers on top of the batter. Spread it out so there aren't clumps of candy.
11) Cover the candy with the remaining batter.
12) Bake for 35 minutes.
13) Cool on a rack.
14) Enjoy while warm. Enjoy while cold.
15) Hide from husband.