Are you looking for a fast and easy Easter cupcake idea? All you need to make these cute chicks are the basics: a little food coloring, canned frosting, yellow cupcakes, coconut, some edible eyeballs, and M&M's. It's a quick one, that you can do on the fly at night to surprise everyone, or makes the perfect food art project for little hands if the kids want to get in on the fun.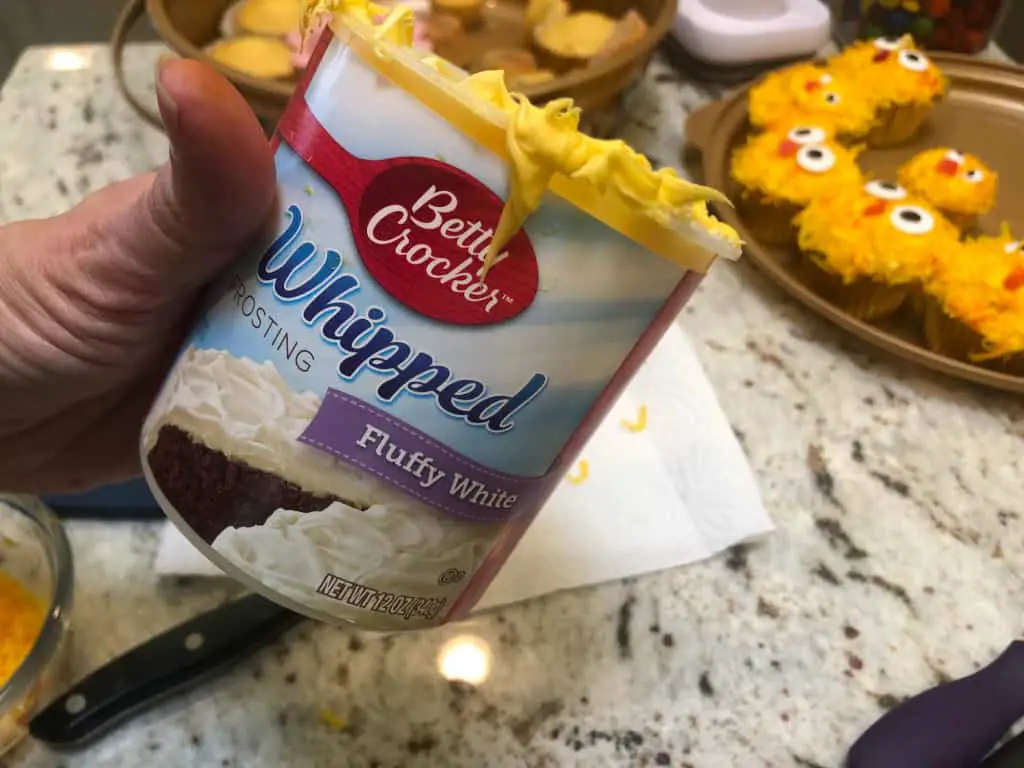 To do:
Make up a batch of cupcakes according to the directions on the box. I made both regular-sized cupcakes, and mini-size cupcakes. In retrospect, I would have added the jumbo size too just for fun!

Put a bag of shredded coconut (or half a bag depending on how many cupcakes you're making) into a ziplock bag and squeeze in a bit of yellow food coloring. Zip the bag shut and knead in the color to mix it thoroughly. This is the longest step of the whole process. I let mine sit in the bag overnight to really blend well.

Mix your tub of frosting with golden yellow food coloring gel to the color you prefer

Paste frosting liberally on the cupcakes

Dip cupcake into yellow-dyed shredded coconut

Pop on two edible eyes

Add a halved M&M for your beak

Gather your flock on a tray and get ready for them to fly into everyone's belly!