Are you looking for an easy Easter cupcake idea! All you need to make these cute chicks is a little food coloring, canned frosting, yellow cupcakes, coconut, some edible eyeballs, and M&M's. They are so good that I nickname them vanishing chicks. Just plate them up and watch how fast they disappear.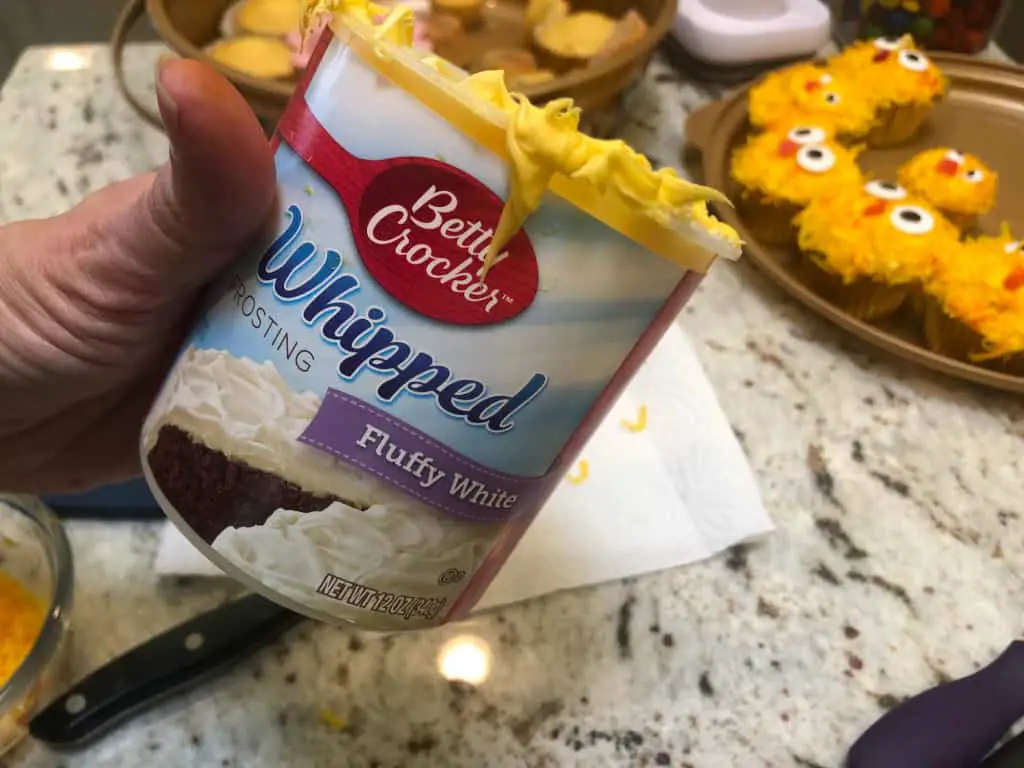 To do:
Make up a batch of small cupcakes

Prepare a tub of frosting mixed with golden yellow food coloring gel

Paste frosting liberally on the cupcakes

Dip cupcake into yellow dyed desiccated coconut

Pop on two edible eyes

Add a halved M&M

Layout a tray of cute Easter chicks and watch how fast they disappear!