Are you ready for the easiest fall recipe on the planet? You don't even have to write this one for candy corn snack mix down; it's so simple.
Ready?
Here's the addictive fall snack mix you've been waiting for:
Two Ingredients: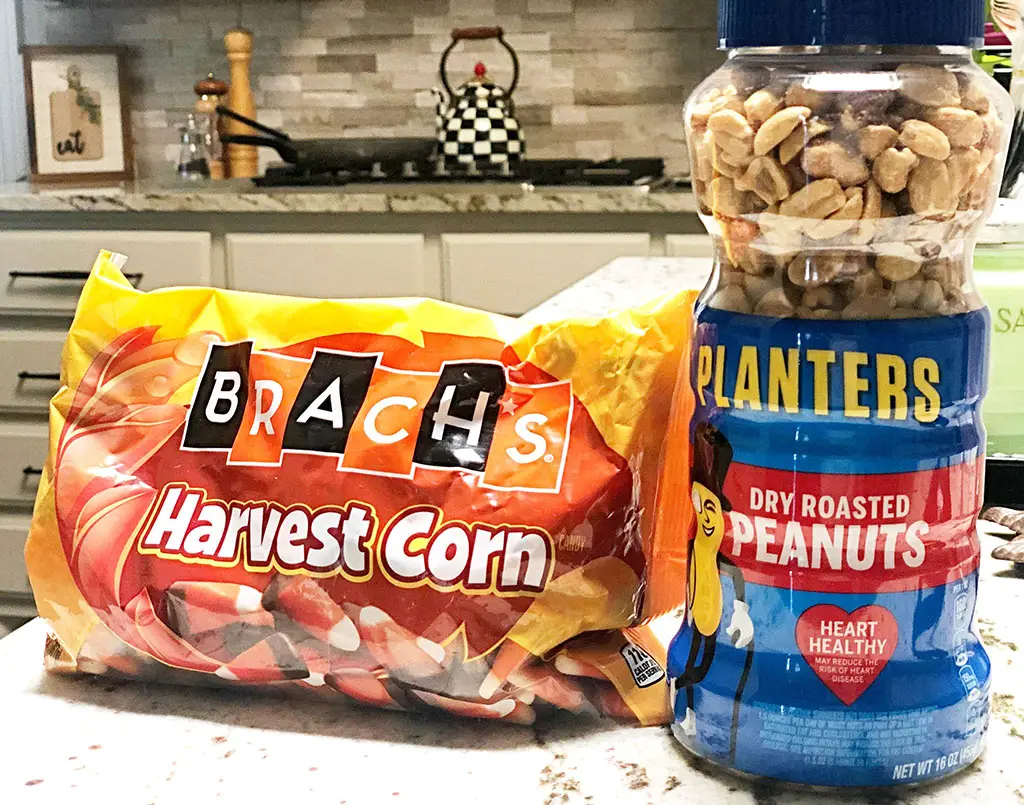 ½ jar dry roasted peanuts (I prefer Planters)
1 – 20oz bag of candy corn (I prefer Brachs Harvest Corn)
Steps:
Pour candy corn into mixing bowl. Add ½ jar of nuts. Stir together until blended.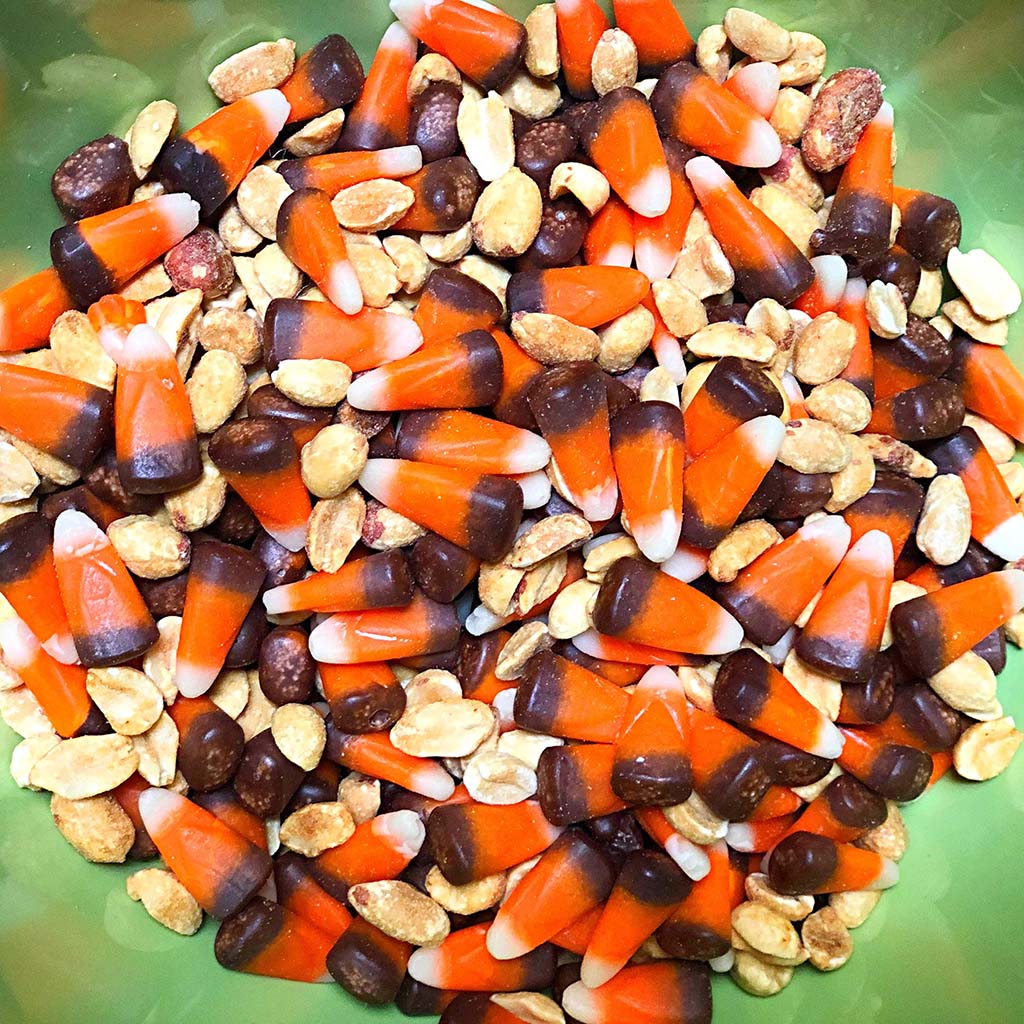 Pour into a cute glass jar and tie a fall ribbon on it. Set on your counter and watch it disappear.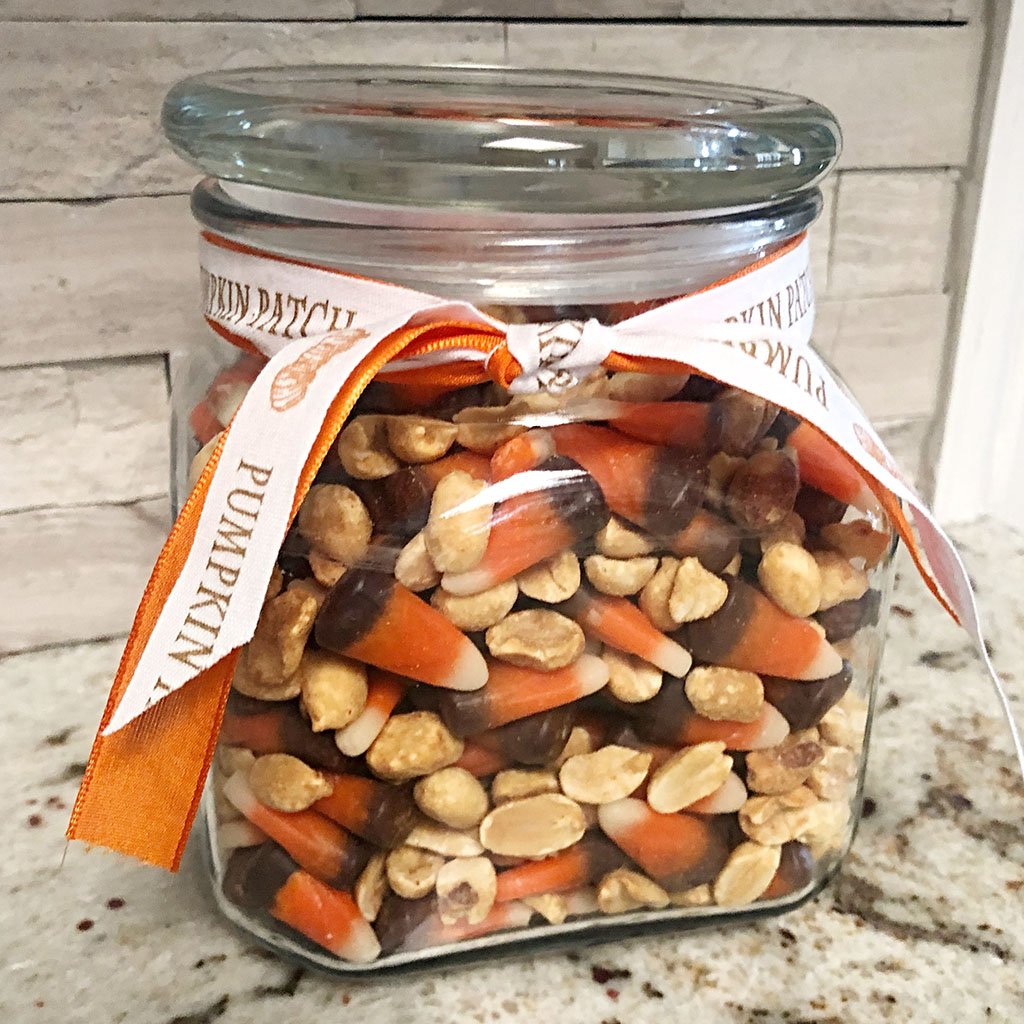 Optional: add in fall-flavored M&M's or other small salty snacks that won't go stale easily.
Seriously, if you're not eating your candy corn with peanuts, you're doing it all wrong. Try it!
Okay, I realize that candy corn is a bit polarizing… but it has a super long history. Did you know that it was originally invented way back in the 1880s? In the 1920s, it was called "chicken feed," but it really came into its own in the 1950s when people offered it as a trick or treat snack. From that point on, it was forever associated with fall. So much so that there's even a National Candy Corn DAY on October 30th.
If you're not on #teamcandycorn, then I'll wager a bet that you side with comedian Lewis Black who said, "Candy corn is the only candy in the history of America that's never been advertised. And there's a reason – all of the candy corn that was ever made was made in 1911." While chuckle-worthy, I'll assume not true since my bags have expiration dates – as if they'd ever last that long!