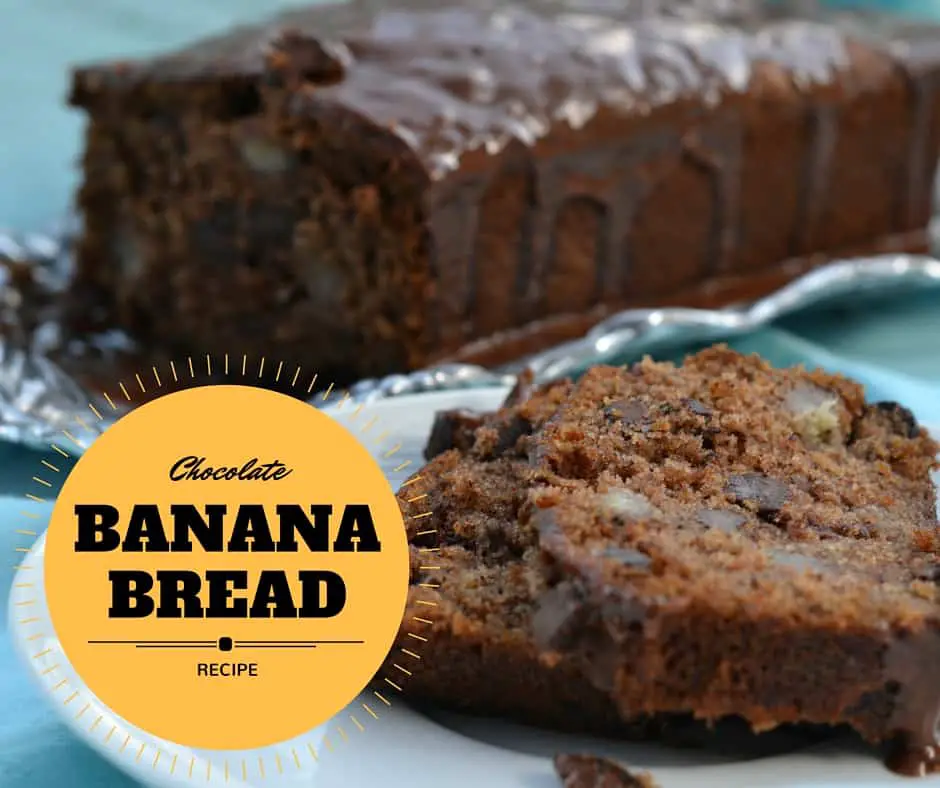 This post brought to you by Unilever brands. Although sponsored, all opinions are my own.
I make a pretty mean banana bread. It's to the point where my family won't touch a single ripe banana in our house because they know if they just wait a few more days, I'll have no choice but to make banana bread out of the shriveled up browned versions of the previously edible fruit.
Seriously people, there's this place called Tom Thumb. It's a grocery store and they are kind of known for having this endless supply of bananas. It's really close to our house, and it's NBD to just go and get more. Bananas don't even cost that much. So eat the BANANAS!
Anywho… Until I get them to grasp the concept of eating fruit while it's ripe, we'll continue this little dance of buy, brown, bake, repeat.
This week when I bought bananas, I tried to outsmart them by buying green ones. And don't you know, they begged for banana bread anyway. I caved in the name of trying a new recipe (below), but I still had to ripen them up pronto. So did you know that if you put unpeeled bananas in an oven preheated to 350 degrees for 15-20 minutes, you can fast track them to over-ripe? Yep. This is what they look like when they come out.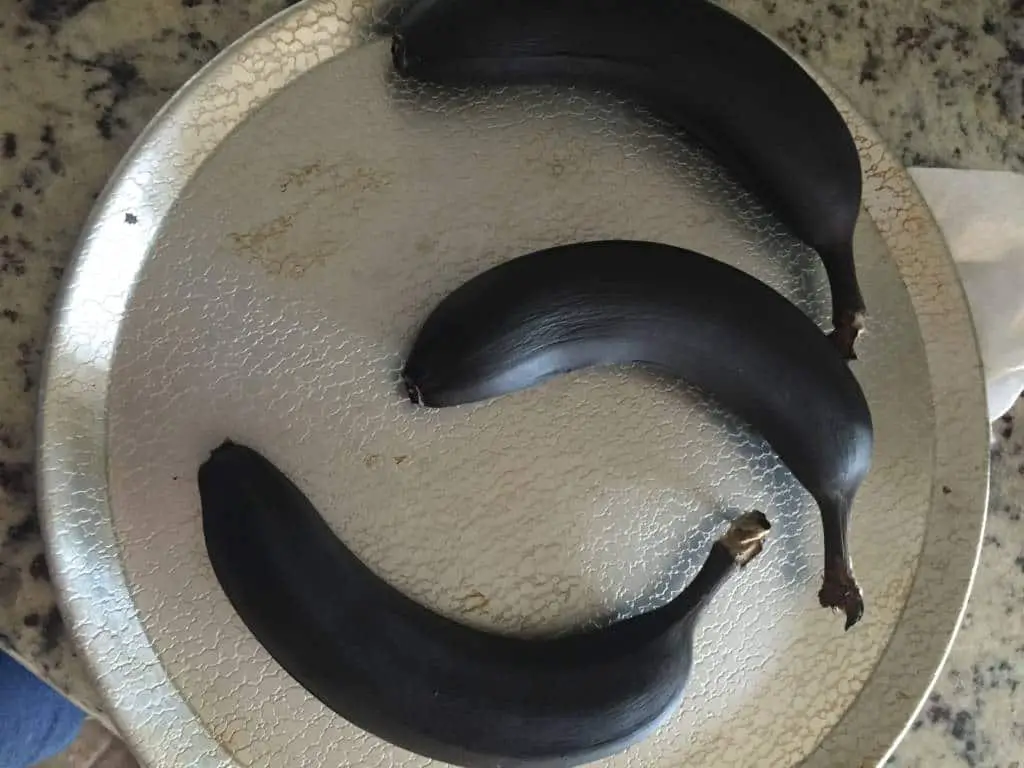 Ewwww, right? It does the trick though. Just scoop out the insides and mash as usual. Trust me.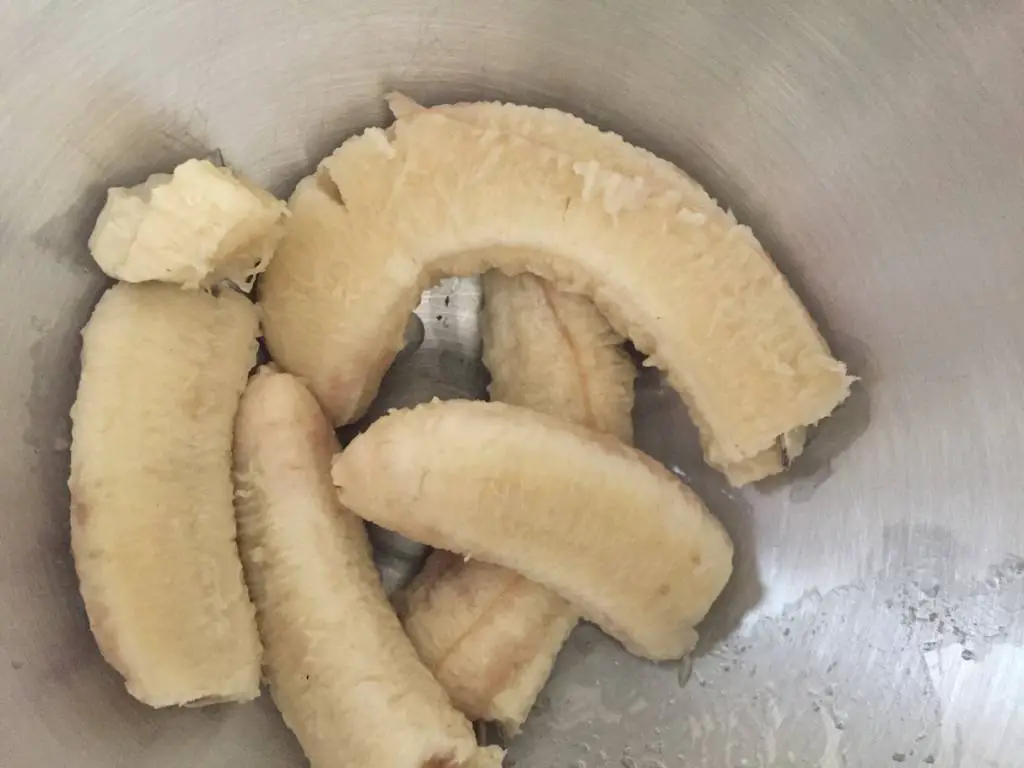 I was able to use the bananas in this, "Best Ever Banana Bread" recipe using I Can't Believe It's Not Butter!® Yes, you can bake with it!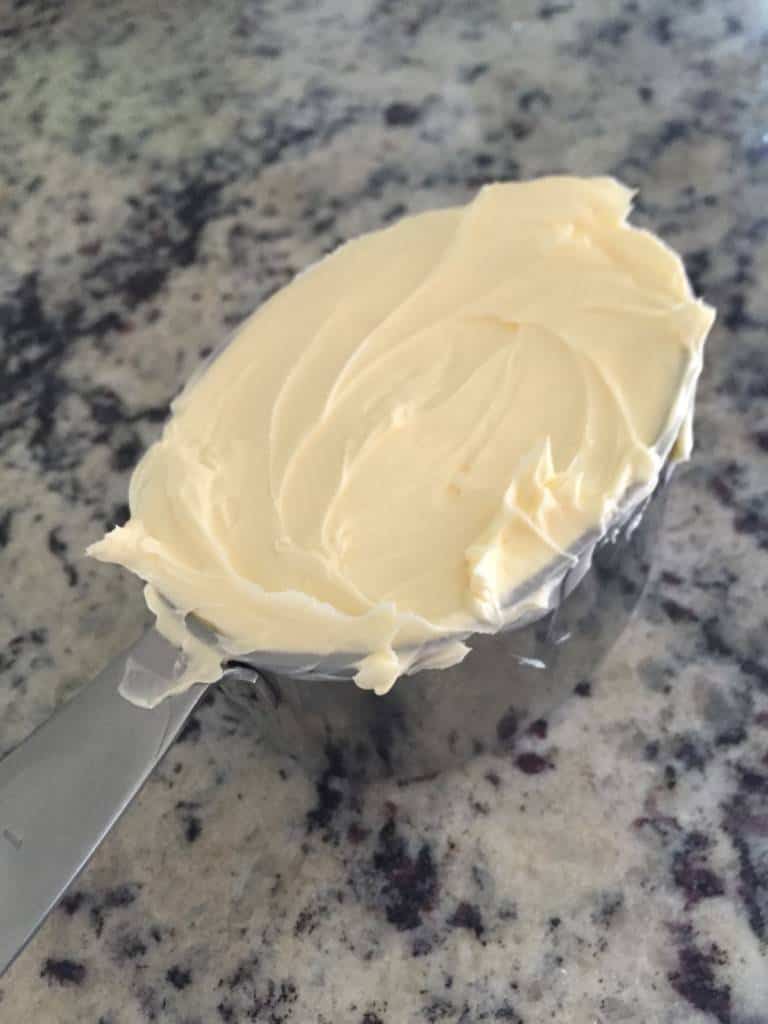 I Can't Believe It's Not Butter!® is made with real, simple ingredients like a blend of delicious blend of oils, purified water and a pinch of salt. I love that you don't have to bring it to room temperature because the creamy spread stays creamy. I do also like that it contains no artificial flavors, no artificial preservatives and 0 grams trans fat.
And since I've swapped out all the bad stuff in butter with the I Can't Believe It's Not Butter!® spread, I feel okay about adding chocolate to the banana bread because, welp. Chocolate.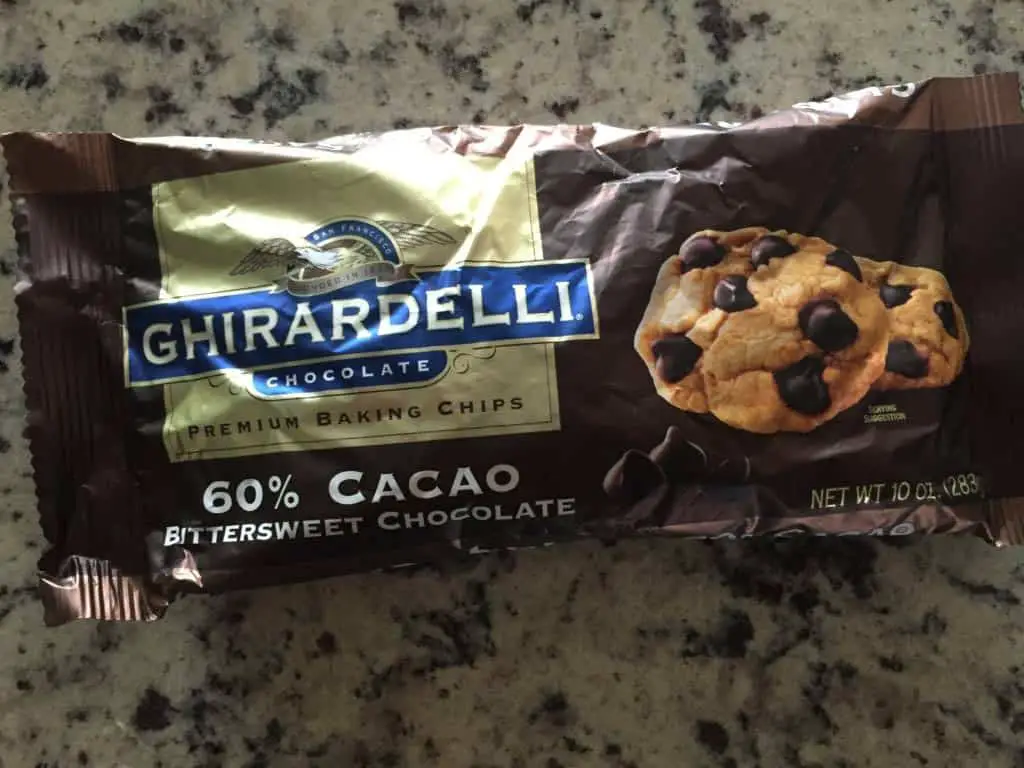 Everything is better with chocolate. Can I get an amen? (You can totally leave it out if you – gasp – don't like chocolate.) Here's the recipe from the Tom Thumb website:
Best Ever Banana Bread
Ingredients
3 large ripe bananas, mashed, (1-1/2 cups)
1 cup I Can't Believe It's Not Butter!® Spread 
3/4 cup firmly packed light brown sugar
2 large eggs
1 tsp. vanilla extract
2 cups all-purpose flour
1 tsp. baking soda
1 tsp. ground cinnamon
1/4 tsp. salt
1 cup semi-sweet chocolate chips
Chocolate Glaze:
1 1/2 cups confectioners sugar + 2 Tbsp. unsweetened cocoa powder + 2 Tbsp. warm water + 1 Tbsp. melted I Can't Believe It's Not Butter!®
Directions
Preheat oven to 350°. Brush 9 x 5-inch loaf pan with additional I Can't Believe It's Not Butter!® Spread; set aside.
Combine first 5 ingredients in large bowl with wooden spoon.
Stir in remaining ingredients until blended and spoon into prepared pan.
Bake 60-70 minutes. Cool 20 minutes on wire rack; remove from pan and cool completely.
Pour chocolate glaze on top.
Y'all. It's delicious. Look.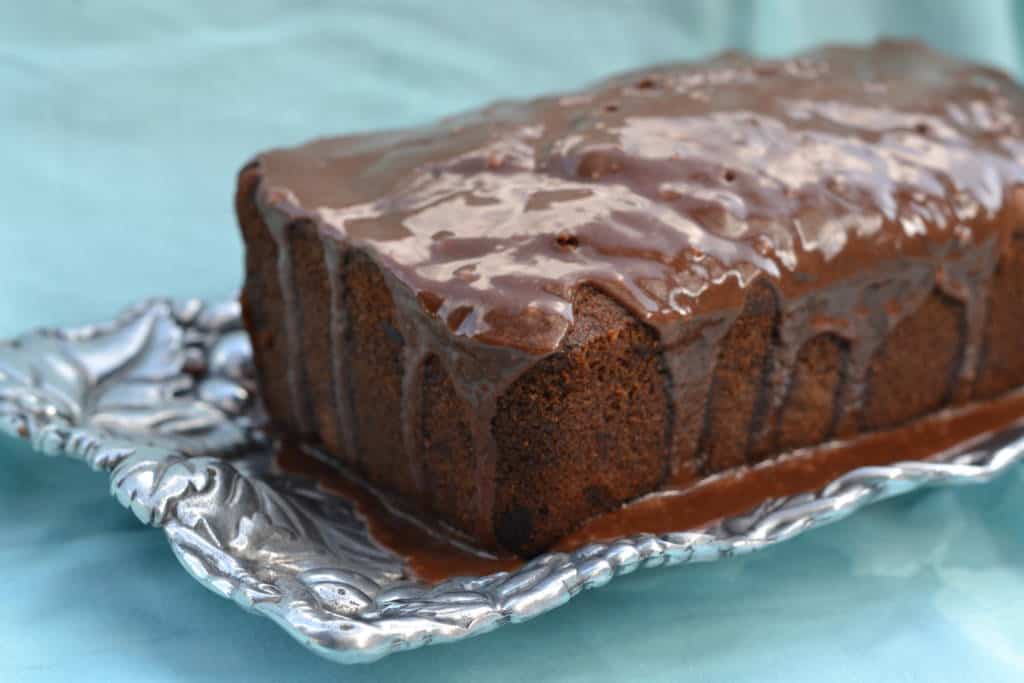 Since I KNOW you'll be making this delicious bread, save your receipt and post it here and you could win $10,000 from Unliver brands or enter daily here for a chance to win $50 grocery gift cards!
Did you know you can also save $2 on participating brands and make the most of family meals with recipes like Knorr Grilled Steak and Summer Vegetable Rice, ICBINB Banana Bread, or Hellmann's/Best Foods Juicy Burger!  Head to participating stores – Safeway Albertsons, Randalls, Jewel, Tom Thumb, and Vons/Pavilions – to shop for your favorite Unilever products.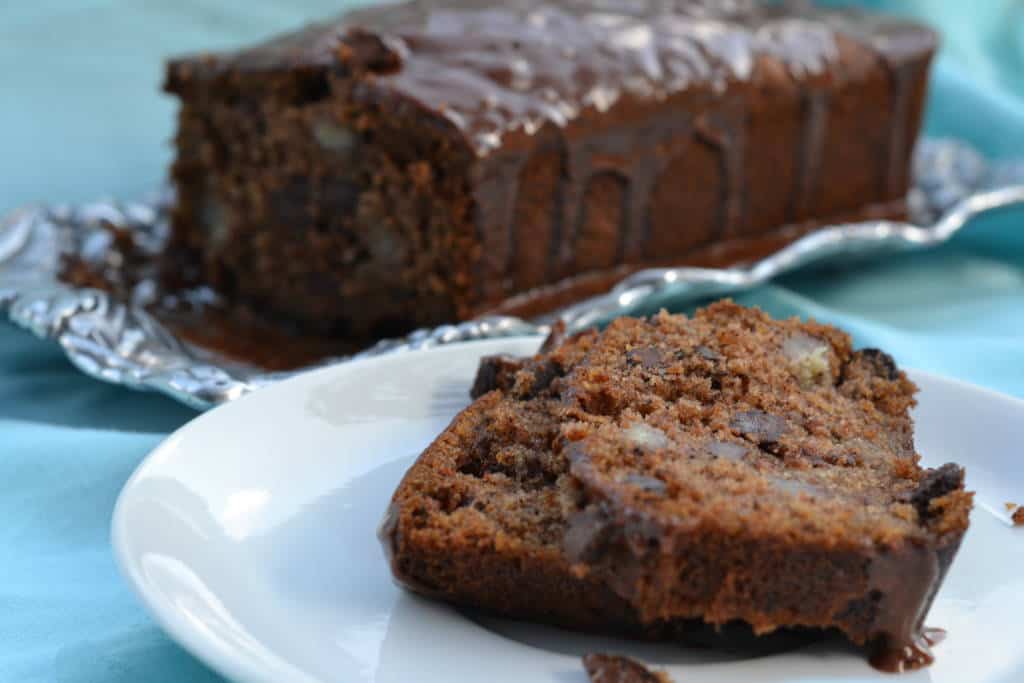 NO PURCHASE NECESSARY. Open only to legal residents of AK, AR, AZ, CA, CO, DC, DE, FL, HI, IA, ID, IL, IN, LA, MA, MD, ME, MT, ND, NE, NH, NJ, NM, NV, OR, PA, RI, SD, TX, UT, VA, VT, WA, and WY who are at least 18 years or older.  Sweepstakes starts at 12:00 PM ET on 6/10/16 and ends at 11:59:59 PM ET on 9/1/16.  There will be 12 separate weekly enter periods and 1 grand prize drawing during the Sweepstakes.  For Official Rules, including how to enter, entry periods, free method of entry instructions, list of participating products, prize details and restrictions, visit http://makemoreofmealtime.com. Void where prohibited or restricted by law.  Sponsor: Conopco, Inc. d/b/a Unilever.