Whoa. Spring Break. Where did you come from?
If you're like me and Spring Break is all of a sudden here, you're going to need a go-to list of things to do when the kids are out of soccer camp and tired of playing around the house. No doubt you will soon be asking:
What is there to do in DFW for Spring Break 2020?
Below you'll find a round-up of the favorite local things that we've done for Spring Break in years gone by, some that our mom friends recommend, as well as things we plan on doing ourselves this year. Maybe there's something in here that your kids will want to do too?
What we've loved: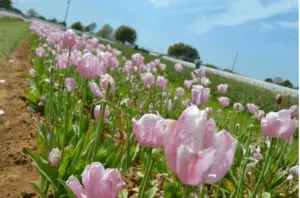 Texas Tulips – The hardest thing to teach young kids visiting a public flower garden is NOT to pick the flowers. Well, throw that rule away at the Texas Tulips. Let them pick and pick until you have a gorgeous, Texas-grown bunch of tulips for your table!
Fossil Rim Wildlife Center – Feed the zebras and other amazing animals while driving through this interactive adventure. Kids and parents LOVE this. Purchase livestock pellets to feed the animals through your window. Pack a picnic lunch and bring your camera for what promises to be a truly memorable trip.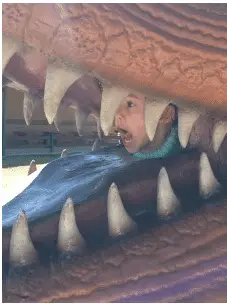 Dinosaur World in Glen Rose – We loved this little gem to spend the afternoon learning about dinos, panning for precious stones and digging like an archeologist. Pair it with pie from historic downtown Glen Rose and you've got a great day.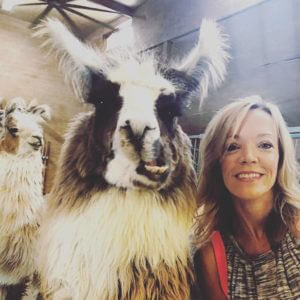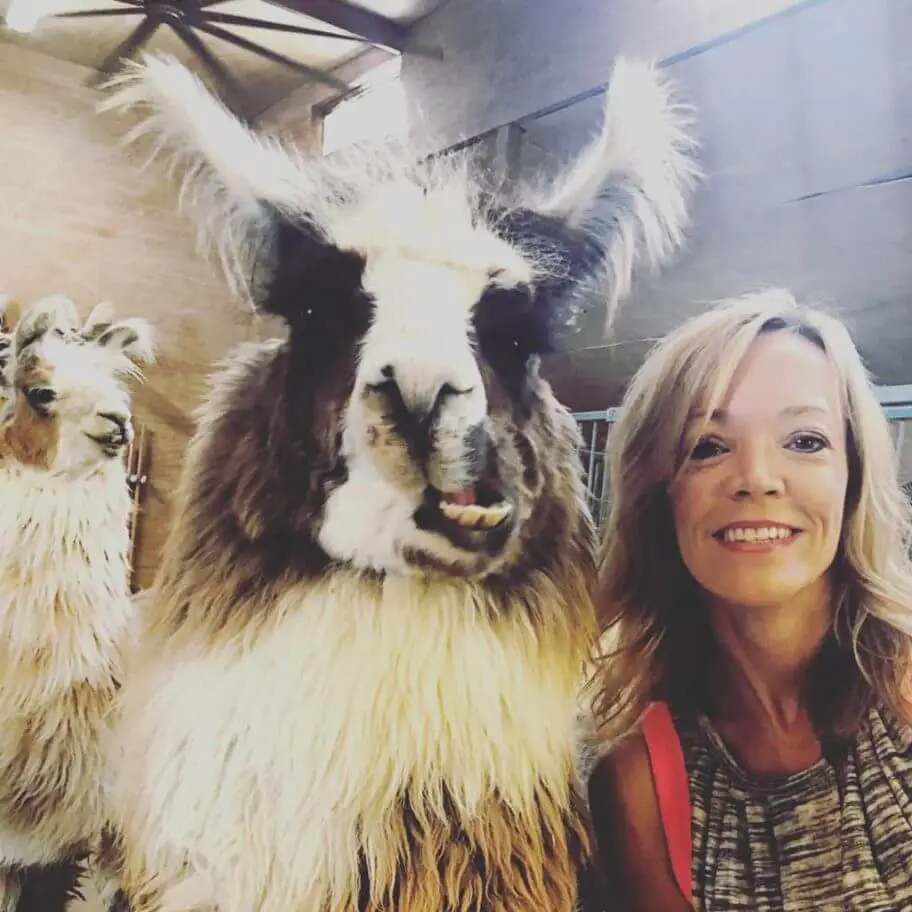 Shangrilama – They may be my spirit animal, I have so much llama love after visiting Shangrilama. This llama paradise is exactly what you need for your llama fix. Meet them up close, take them for walks, learn everything there is to know about these interesting animals.
Perot Museum – Now you know I love this museum for more reasons than we share the same name. This Spring Break they have some amazing programs planned during their Spring Discovery Camp.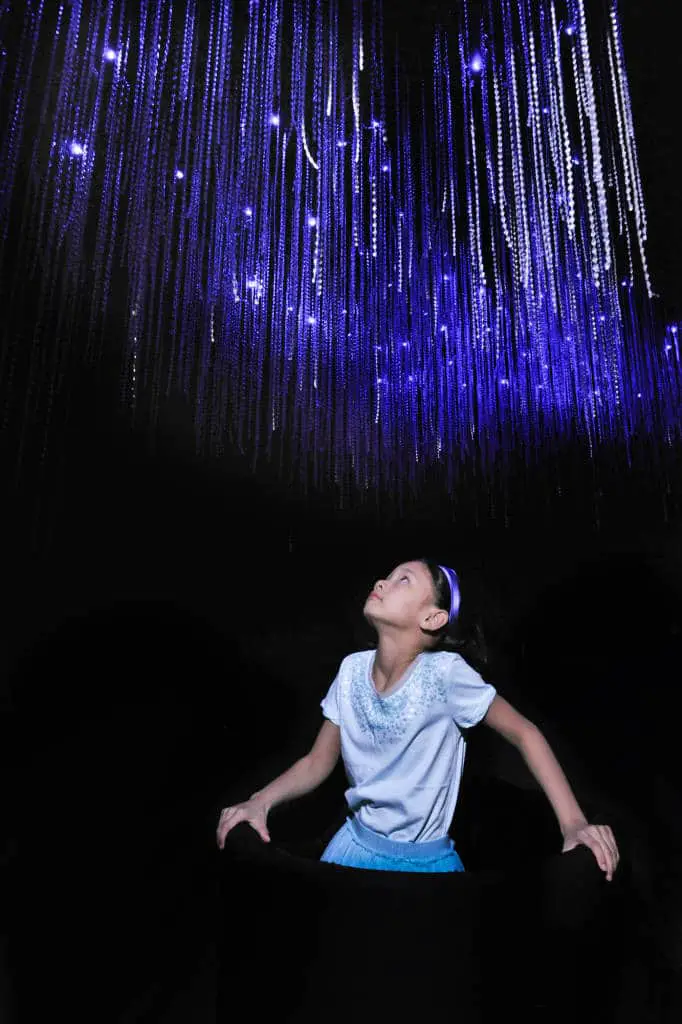 Spring Discovery Camp is the place to be for kids who love to get hands-on with science! Your kids will have a blast exploring topics such as paleontology, chemistry, astronomy, marine biology, and much more. Offered over school breaks in the spring, summer, fall, and winter, Discovery Camp is taught by trained scientists who use the resources of the Museum to bring science to life in exciting, interactive ways that are sure to inspire your child!

MINI EINSTEINS – March 9-13 and March 16-20 – Your little geniuses will be doing tons of hands-on messy, crazy experiments! They'll be concocting chemical reactions, making bouncy balls, and playing with slime along with some other exciting discoveries that will introduce them to science in a whole new way. Register here. *This camp is for three to four year olds.
LAB TECHS – Also March 9-13 and March 16-20 – Grab your lab coat and safety glasses and prepare to get sticky and make a mess! Compete in engineering challenges, peer into a microscope and have a blast testing ooey, gooey slime! Each day will feature hands-on and amazing experiments that will excite your inner "Mad Scientist". Register here. This camp is for K-4 children.
ART LABS – Encourage your little ones to explore the world through artistic expression with hands-on activities taught by experienced early childhood professionals. From crafts made with recycled materials to thought-provoking puzzles to themed free-form projects, you can always find something new for you and your young explorers to do together — no registration required! Good for kids age 0-5 years with adult.
SLEEPOVER – Kids can grab a sleeping bag and have a spring break sleepover dozing with the dinosaurs at the Perot Museum! Those lucky enough to reserve a spot can enjoy behind-the-scenes after-hours access to the Museum's 11 exhibit halls, exclusive demonstrations, hands-on discovery plus a late-night snack, 3D film and light breakfast to round out the experience. Designed especially for children ages 6-12 (one chaperone 21+ years required for every four guests), sleepovers are open to groups of all sizes – from a parent and child to entire organizations. Sleepovers sell out fast so get registered soon.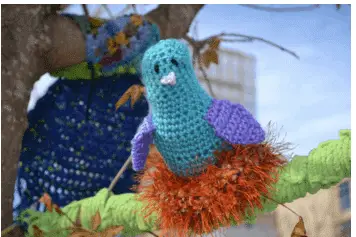 Klyde Warren Park – Get out and enjoy the gorgeous weather! My favorite park is the quirky one on top of the highway downtown. Within walking distance of the Perot Museum and the Nasher, you've got plenty of space to stretch out, borrow a game from the library, nosh at the food trucks and watch the clouds float by. There's always something interesting going on. Check their schedule here.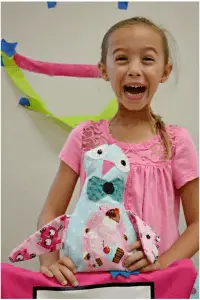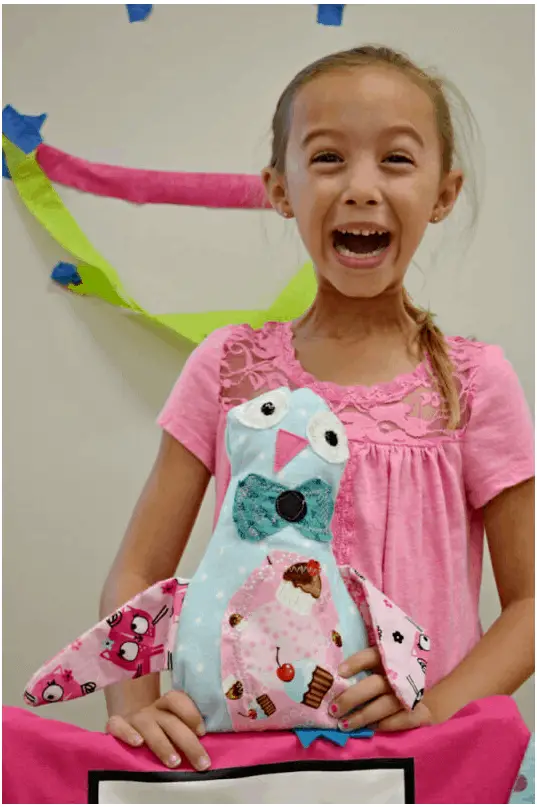 Sewing Camp – Serious good fun for the maker in your life. Check out the schedule through Sew Fun Studios and grab a class for your bitty or yourself. The Princess Cupcake LOVES these classes and last time she came home with 5 homemade stuffed animals! (And a huge smile on her face.)
Dallas Blooms at Dallas Arboretum and Botanical Garden – a yearly event not to be missed! Running now through April 12th. Kick off weekend is February 29-March 1. Here's a link to the Dallas Blooms activities.
Sci-Tech Discovery Center – In case downtown is too far for a science museum for your kiddos (and grown-ups), the Frisco Sci-Tech discovery center is another fun 1/2 day adventure. Easy parking, lots of interactive displays that change on the regular, but thankfully the giant bubbles and Lego-type building seem to be permanent attractions.
The Charming Cat Cafe – We love that this Japanese trend has found its place in North Texas. The first of its kind in the area is where we get our kitty-fix, and I can't believe we didn't bring one home. Love. And Purrs. So much furry fun.
Hugs Café – Having lunch at this heartwarming restaurant is just a great thing to do. This non-profit Cafe is run and operated primarily by adults with special needs. What a beautiful life lesson this can be for the Cupcake, and a great meal! More about Hugs Cafe in the video below.
Medieval Times – Always a fan favorite with our crew, and who wouldn't love horses, knights, princesses and eating with your fingers?! This spring break, bring your kids to train to become Knights of the Realm at Medieval Times. Children will enjoy: Watching an exclusive weapons demonstration by knights and weapons masters, and learning about the grueling training it takes to become a knight. Get special pricing for spring break! The experience includes a hearty four-course meal prepared by His Majesty's master chefs, two hours of action packed live entertainment, and complimentary parking. See my behind the scenes visit to the Medieval Times horse ranch.
SPARK Family Days – The family that creates together learns together! Experience the world of creativity with your friends and loved ones with engaging free play and exciting hands-on activities! Be creative on their giant light bright, go on a virtual hot air balloon ride, explore a space tunnel, take a journey into the jungle, and much, much more. Special pop-up activities include visual and performing arts. Register here.
Spring Break Safari Week – Get out of the house and into the gardens during Safari Week at Texas Discovery Gardens Monday, March 16 – Friday, March 20. Take a look at the schedule and plan your day or week!
Fort Worth Museum of Science and History: One of our all time favorite places to visit because they share a love of Harry Potter with us, but seriously, you should go there during muggle days as well. Take a look at the Museum's activities here.
Reunion Tower: Ever wonder what's at the top of that big ball downtown? Check out Hustle review of this unique Dallas landmark.
Dallas World Aquarium: Kids LOVE aquariums, big or small. Take them to the largest in our area, right in our own Dallas downtown!
Dallas Zoo: I spent four years volunteering at the Dallas Zoo and loved EVERY minute of it. Now I get to just go to have fun, and it's a favorite destination for the Perot Girls. Be sure to go early to feed the giraffes so they're still hungry!
The Firehouse Theater – Winner of seven Tony Awards and a beloved Broadway gem, THE WIZ infuses L. Frank Baum's classic novel, "The Wonderful Wizard of Oz," with a dazzling mix of rock, gospel, and soul music. Also adapted into a hit film, this timeless tale of Dorothy's adventures through the Land of Oz is a fun and thrilling family-friendly modern musical. RATED G.
What's on your Spring Break Bucket List? Tell me in the comments below!