My girl LOVES Harry Potter, sooooo when she started planning for her 8th birthday party (2 months before her 7th birthday party), naturally she was all in on a Hogwarts-themed fete. And having been to a number of Harry Potter-themed events at area libraries and museum, I had a bit of an idea of how she would want it to go down – and that definitely included messy science experiments. Uh, that's so not happening at my house. (Can I get an amen, moms?)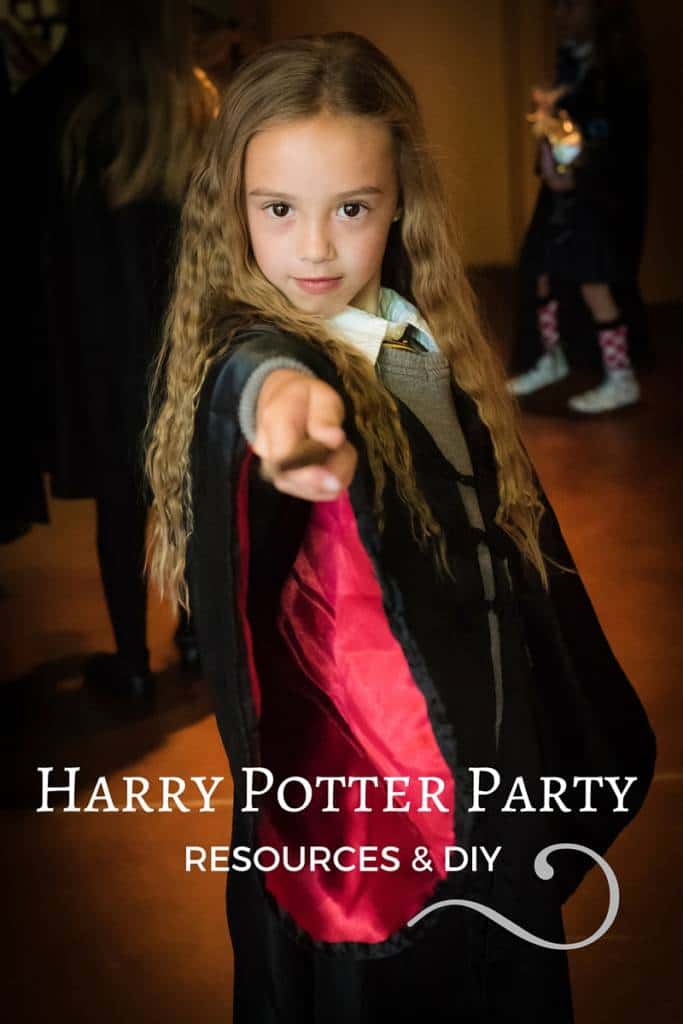 My first – and thankfully last – phone call was to the Fort Worth Museum of Science and History. We have come to enjoy their REEL Adventures in Science programs where they pair a Harry Potter movie with science activities based on the events in the movie. They're REALLY well done with all the staff dressed as characters from the books, the movie is shown in IMAX, it's just fun for the whole family. I had my fingers crossed that even though Harry Potter (strangely) wasn't on their list of themed parties offered, they might by some stroke of magic, oblige our request.
Annnnndddd they did. WHEW!
Michief managed (literally) and onto the other stuff like party favors and decorating.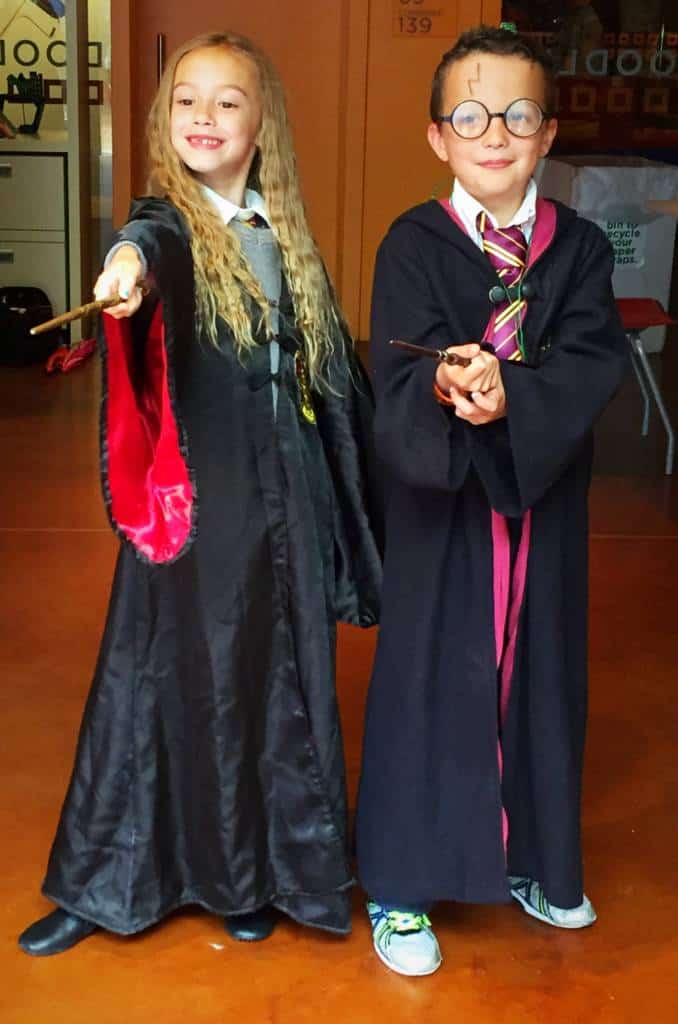 The good thing about choosing a party theme as popular as Harry Potter is that there are a TON of great ideas on the interwebs that you can borrow from. The bad thing about choosing a party theme as popular as Harry Potter is that there are a TON of great ideas on the interwebs that you can borrow from! I quickly deduced that I was about 24 months behind on planning for this if we were to do everything that we loved, and then dissolved my stress by giving into the idea that this could be a recurring party theme (I mean, there ARE 8 movies!) and pinned all the glorious ideas that I couldn't find the time to execute on. (Link to that board at the end, additional resources, as well as affiliate links.)
So let's get to Pottering…
We started with invitations sent via Owl Post.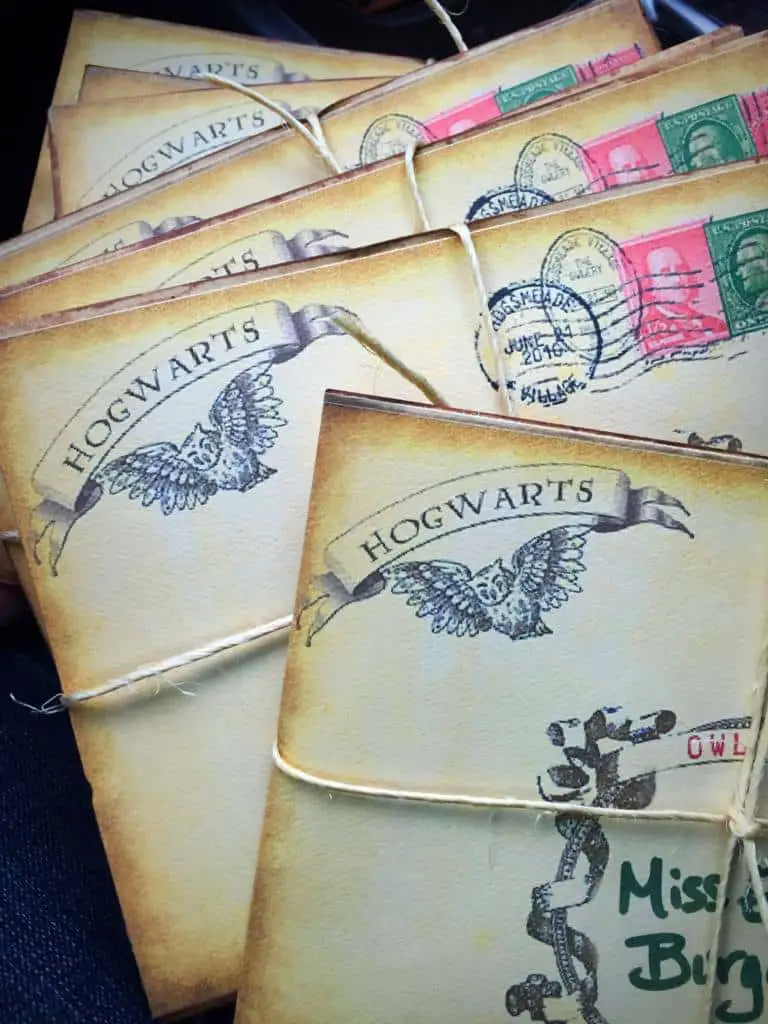 For the kids who were somewhat near us, we delivered these covertly. The Cupcake would drop the note on the front porch, ring the doorbell and run back to the car so we could get away before the recipient saw us. It was So. Much. Fun! (See how I made the invitations here.) The letter inside invited her guests to Hogwarts orientation where they would be sorted into their houses upon arrival.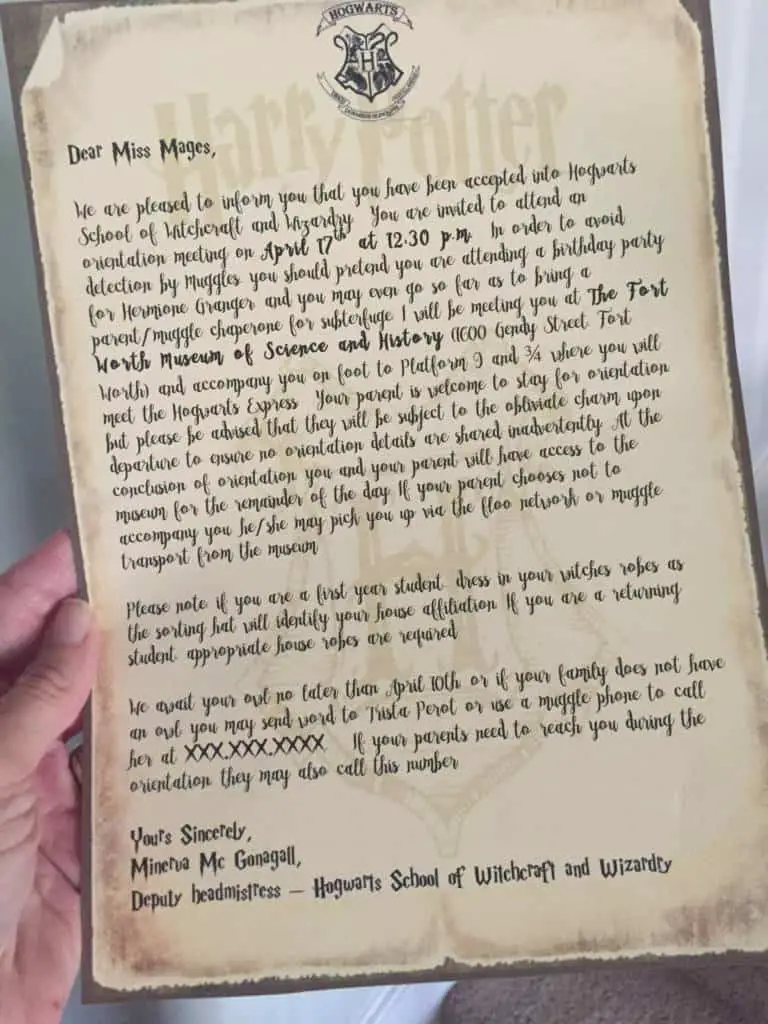 As the kids arrived at the party, they entered a door that we had hung a Brick Wall Backdrop Party Accessory (1 count) (1/Pkg)
brick wall backdrop with a 9 ¾ (downloaded from google images) on it.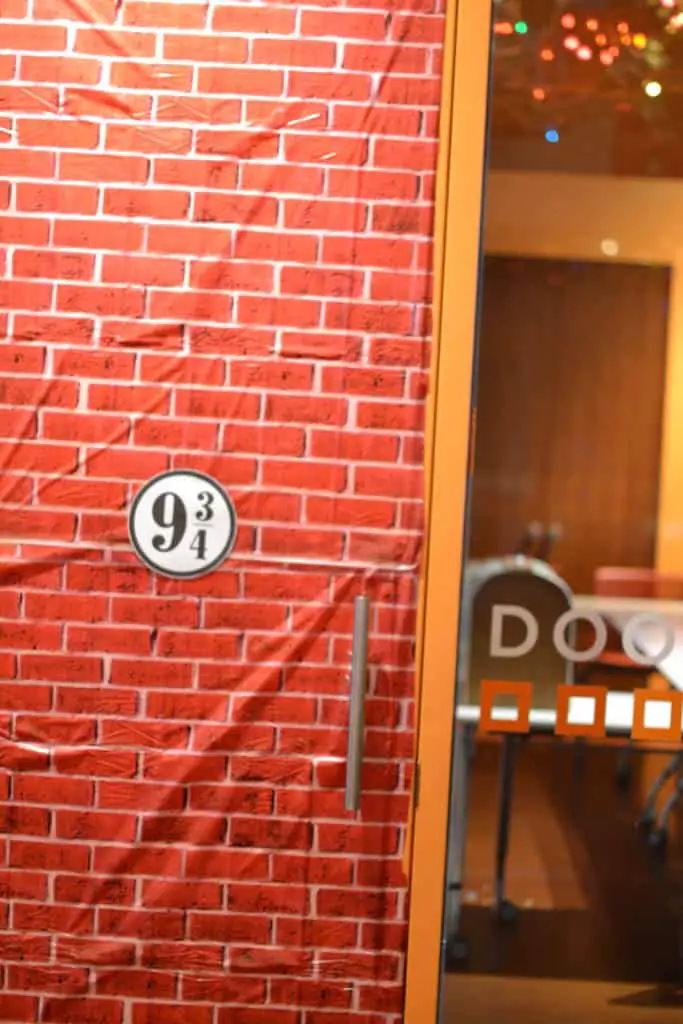 Sirius Black (aka Big Daddy) sorted the first years to their houses with the help of the sorting hat.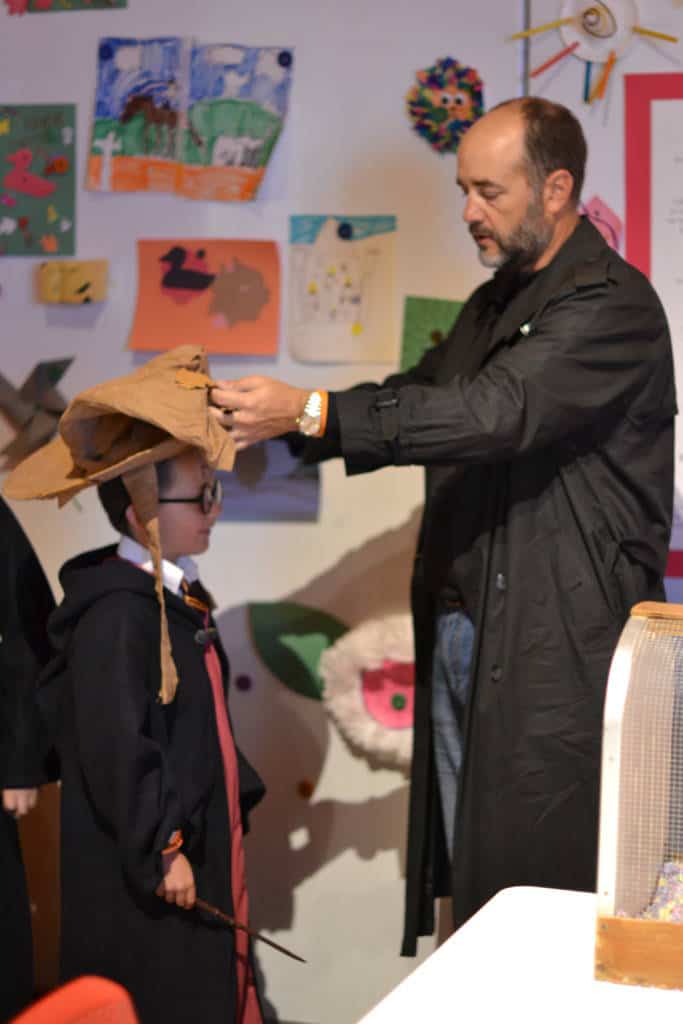 After sorting, they found their tables in the "Great Hall." Each seat had a cauldron full of a special snack mix that corresponded to their house colors, a broom pencil (DIY here) and a house ring.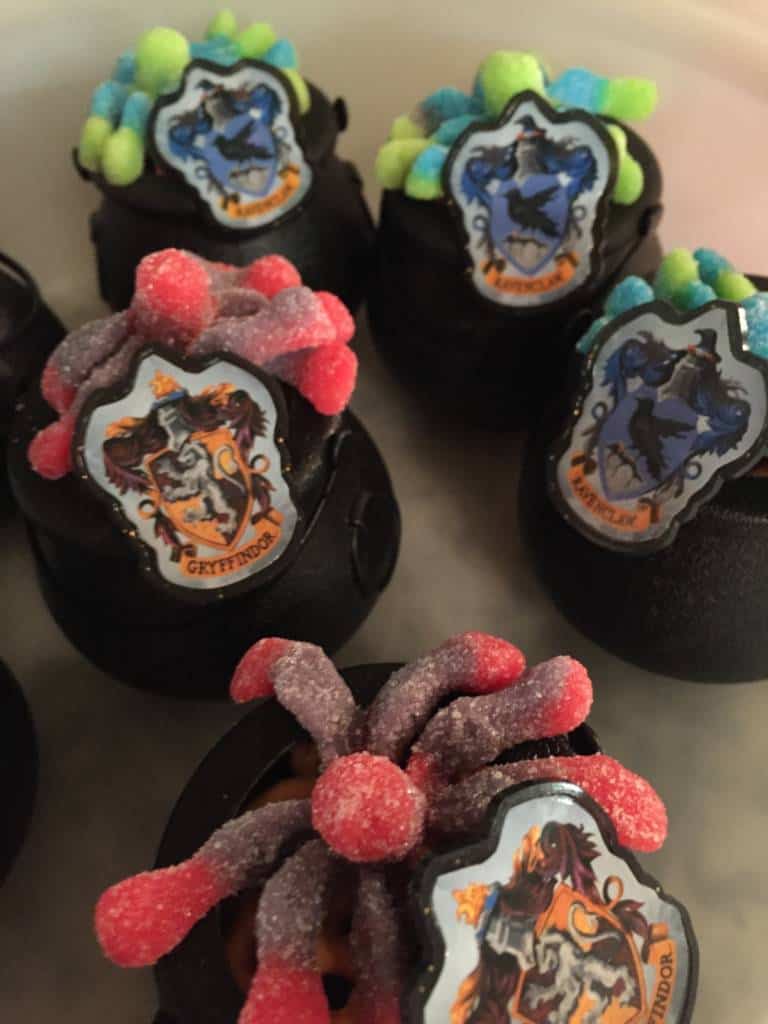 The museum even provided color-changing cups for their drinks, and there were plenty of golden snitches for snacks too!
And they might have had their fortunes read by Professor Trelawney.
We went with a "potions class" theme for the party (the tables were dressed with various potions – get labels here) and the museum was a perfect partner for this.
"Professor Sprout" (complete with mandrakes) taught the kids how to extract DNA from a strawberry,
then followed up by making ice cream with liquid nitrogen. The "students" were mezmerized.
and their own potion to take home with them.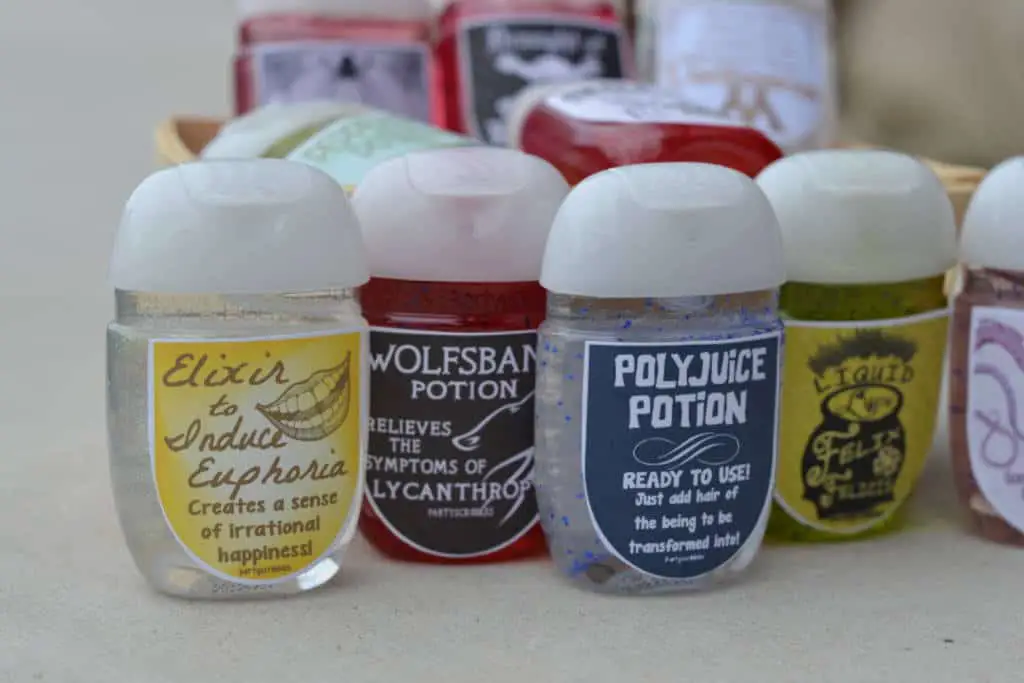 (Get these mini potions labels here. Print on sticker paper. Remove the store stickers from Bath & Body Works hand sanitizers and stick these on.)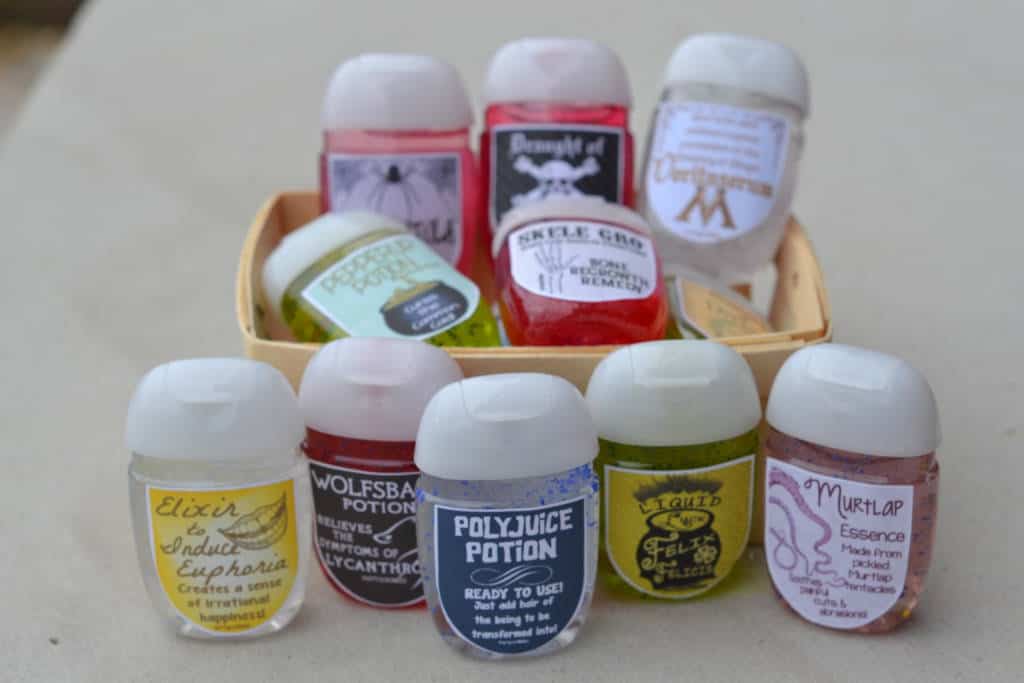 In keeping with the theme, I "potterized" the Cupcake's requested (and purchased) peanut butter chocolate cake with my own fondant, disco dust and Potter Topper,
and had a Honeydukes goodie bag for each guest.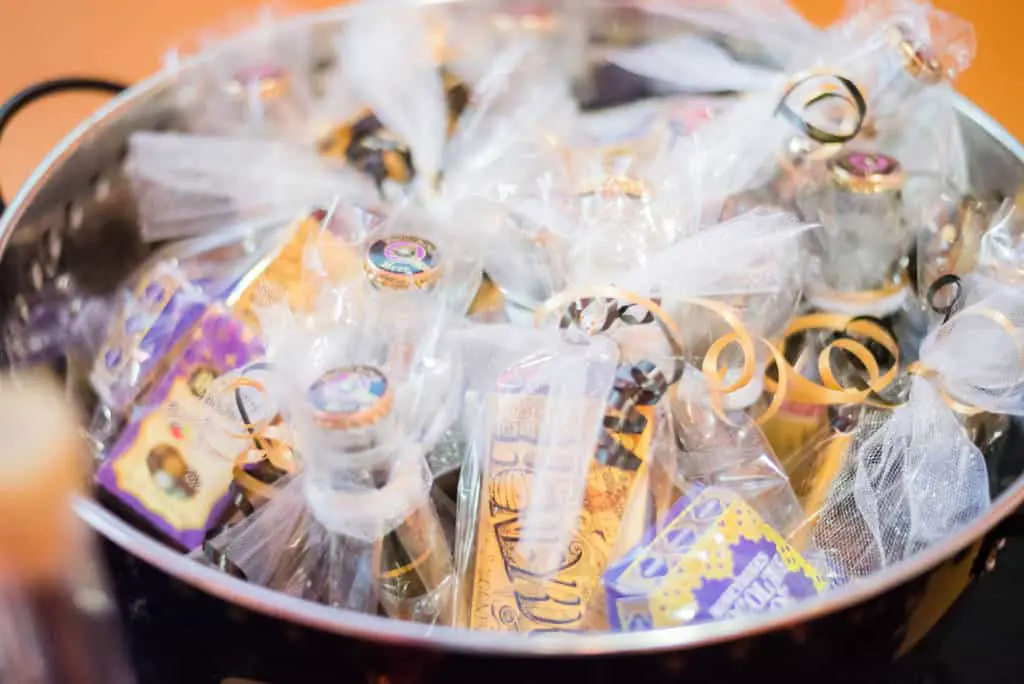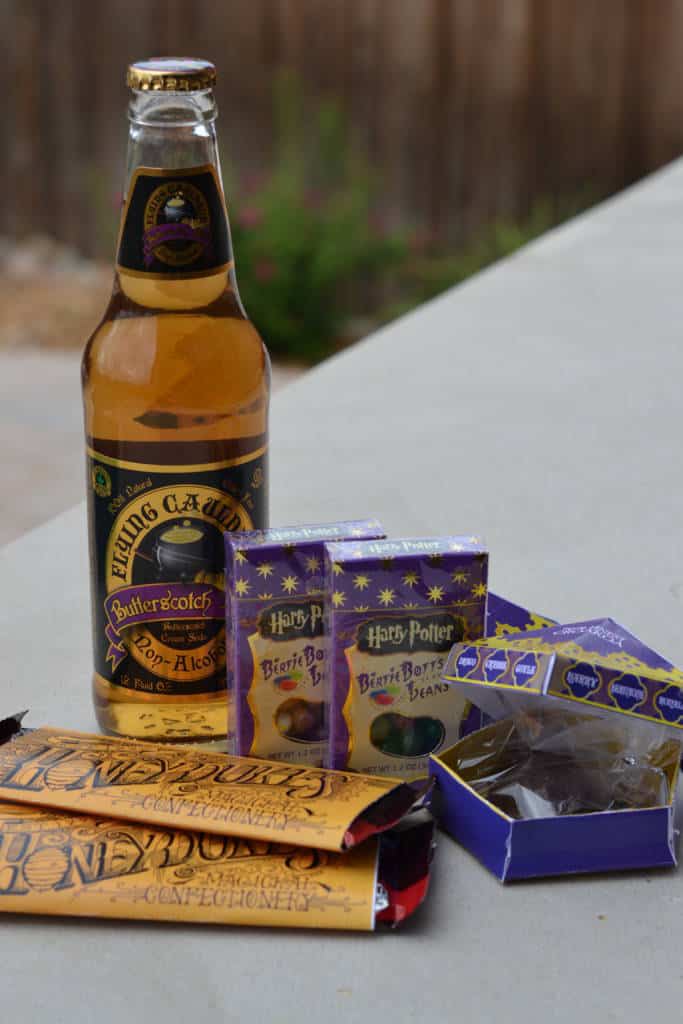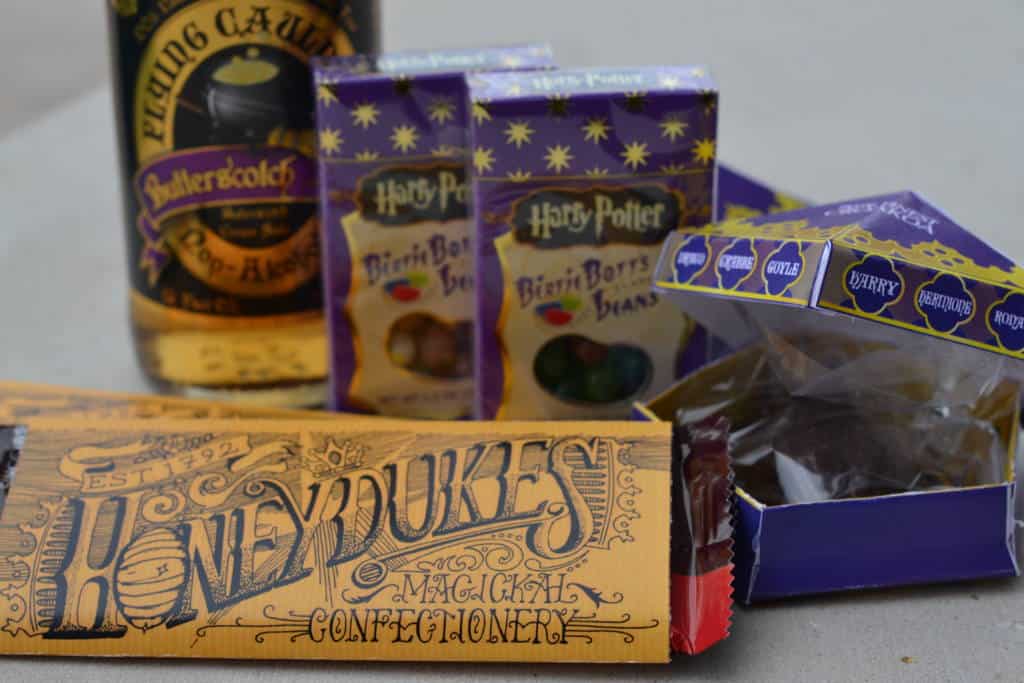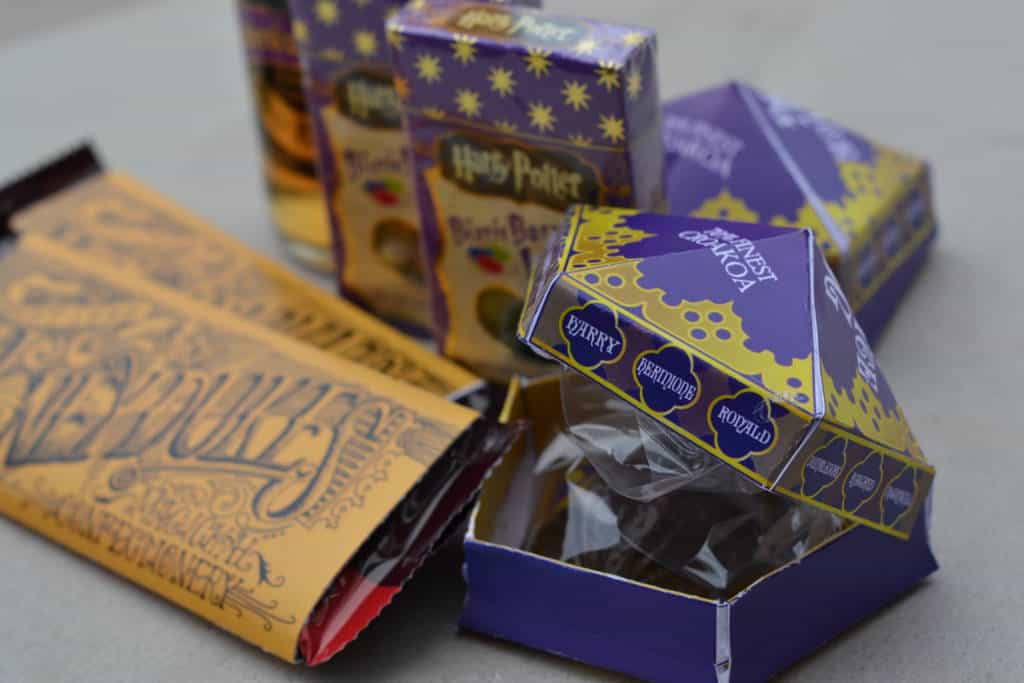 *Note: If you are local to DFW, you can find butterscotch beer at (sometimes) SPECS, Rocket Fizz, or Lolly and Pops.
 When you have a group of first years this cute, you have to have a great photographer! Becky Branch did an amazing, incredible, awesome job capturing the moments of our special day!