"I love you to the moon and back, Sweet Pea."
"I love you to jupiter and back."
"Well, I love you all the way through the milky way and back."
"The Milky Way? CAN-DEE?"
"No, not the candy. I just love you more. You have all my love."
All my love.
It's even more beautiful in French.
Tout mon amour.
That would look fab on your wall actually. Know how I know?
Seeeeeeee?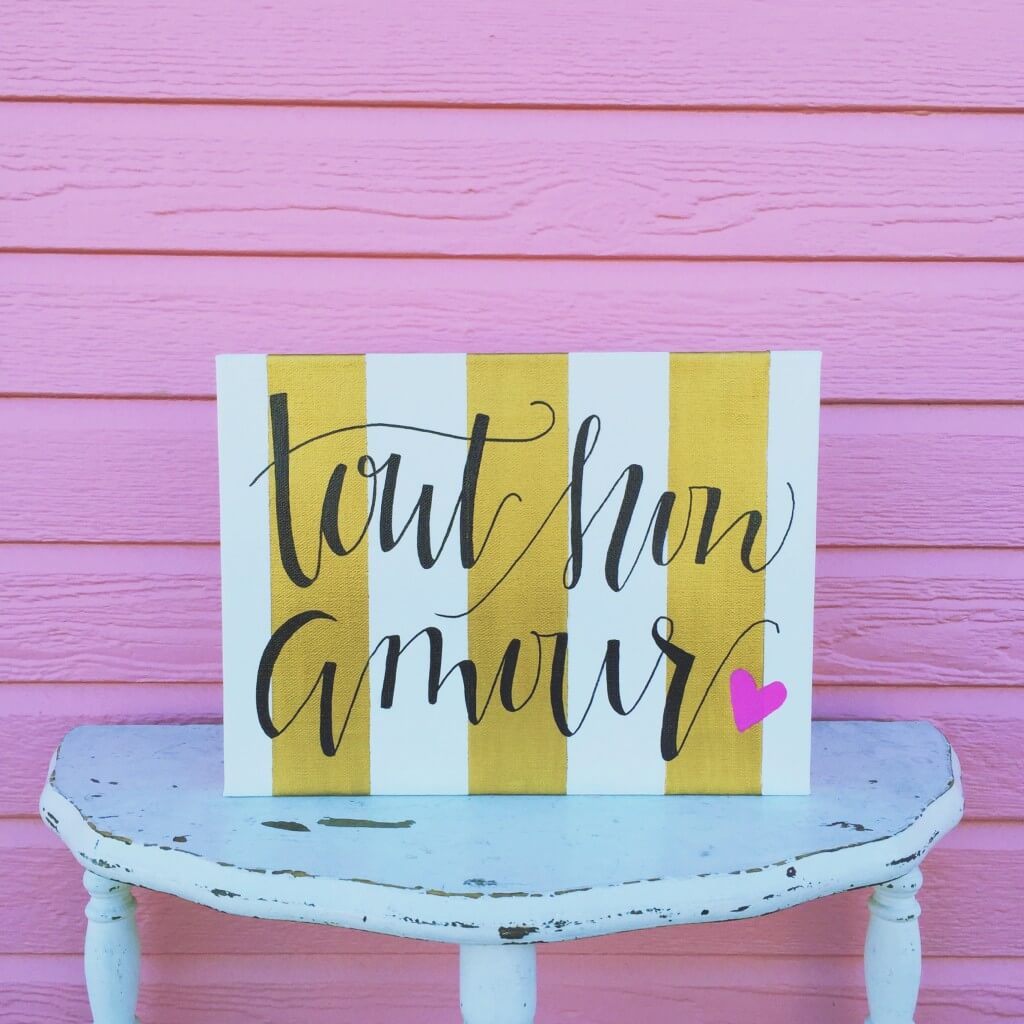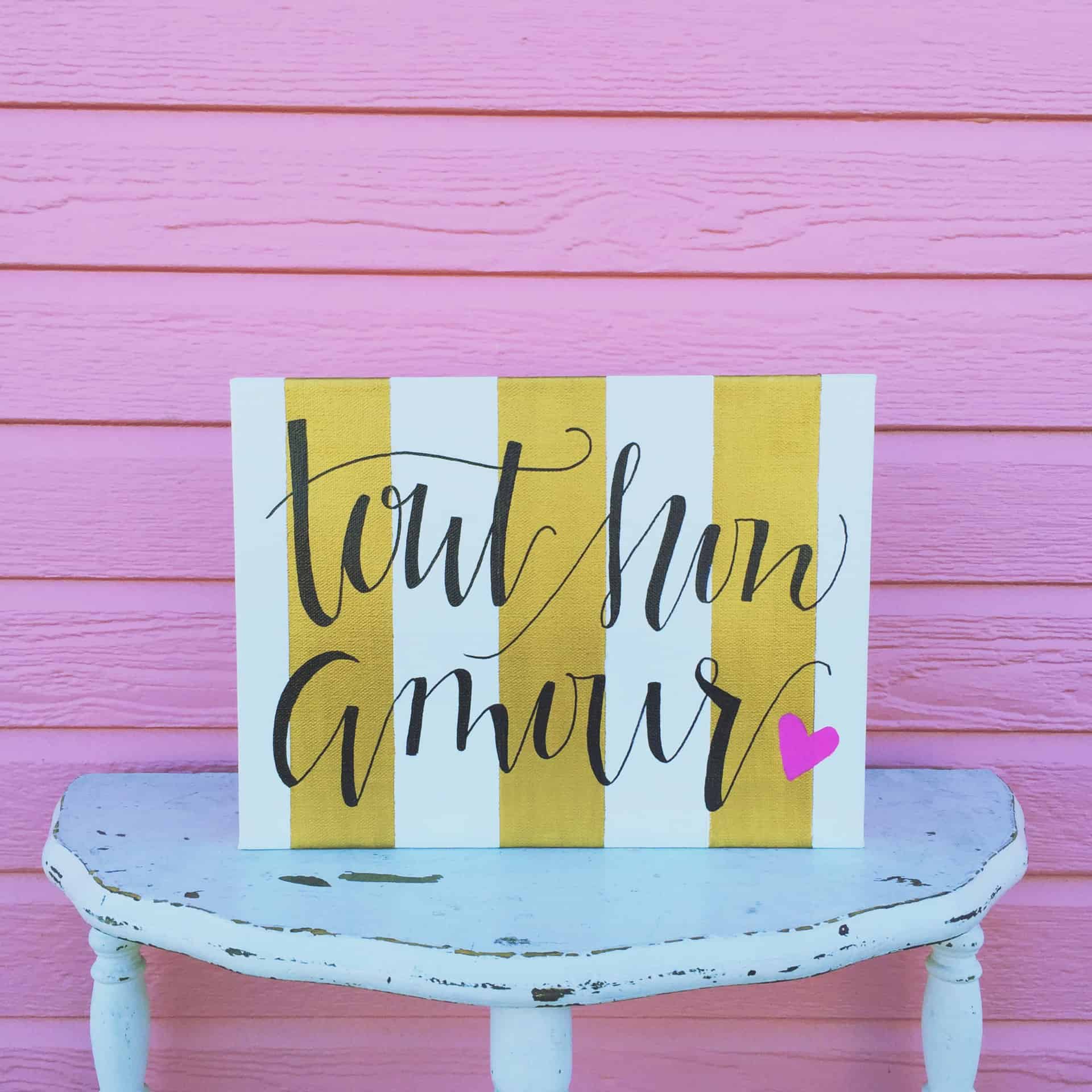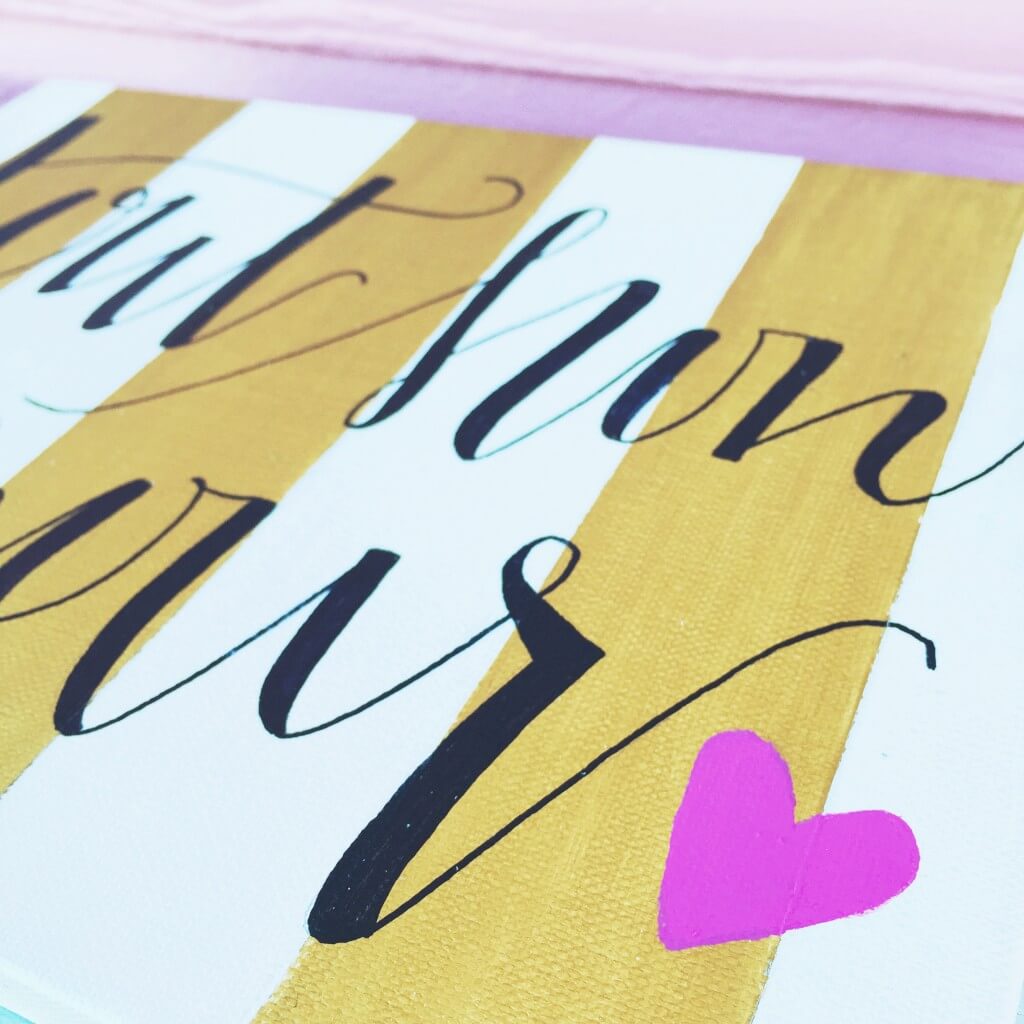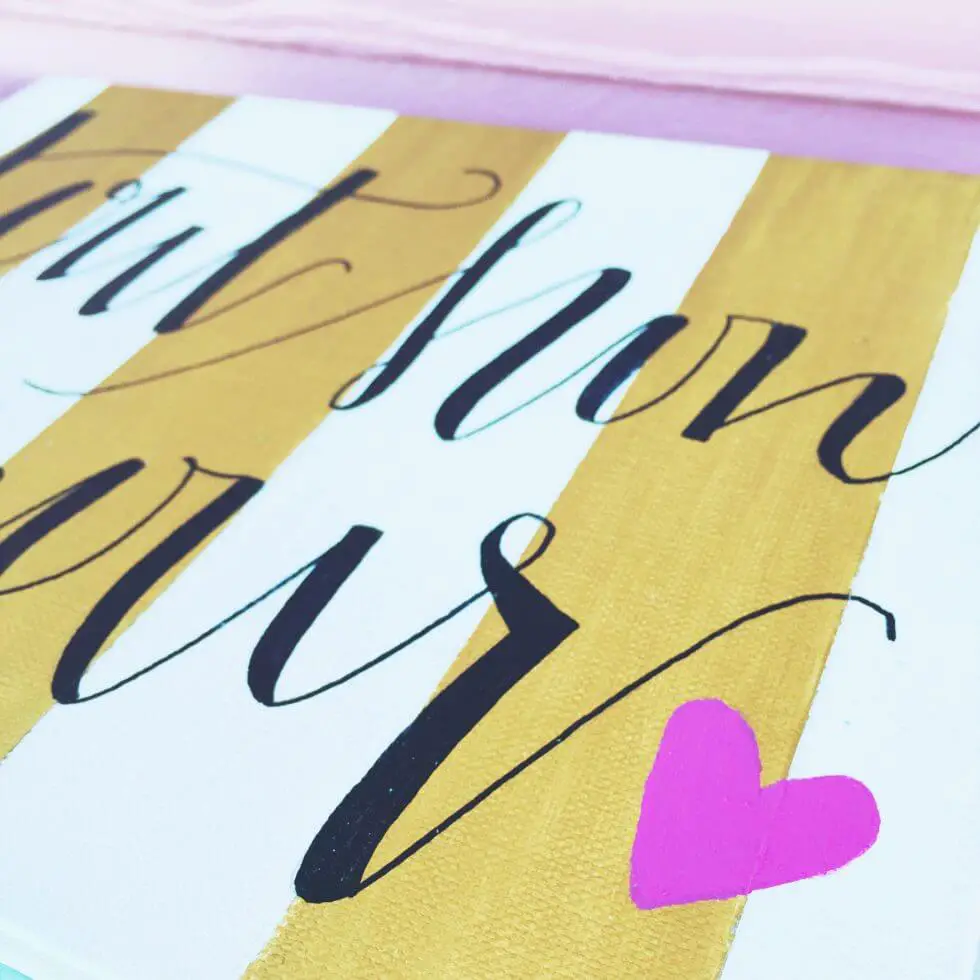 Sweet Alli from AlliK Design made this for me to give away to one of my lucky readers. And since I love all of you, it's hard to choose who to send it to. We'll have to do this all random like.
Enter below to win this 9 x 12 hand-painted canvas. If you don't win, Alli can make you a custom one, that you might even, "love more."
Follow AlliK Design on Instagram. Contact her through email at [email protected]
a Rafflecopter giveaway