I think there's a cat problem in our neighborhood.
Oh whoops. My bad. That's just my Girl Scout troop having our October meeting – with a black cat theme.
I can't help myself – when it comes to a meeting at my house, I go into party mode and have to have a theme. I hosted our most recent Girl Scout meeting and even it was subject to my propensity to party.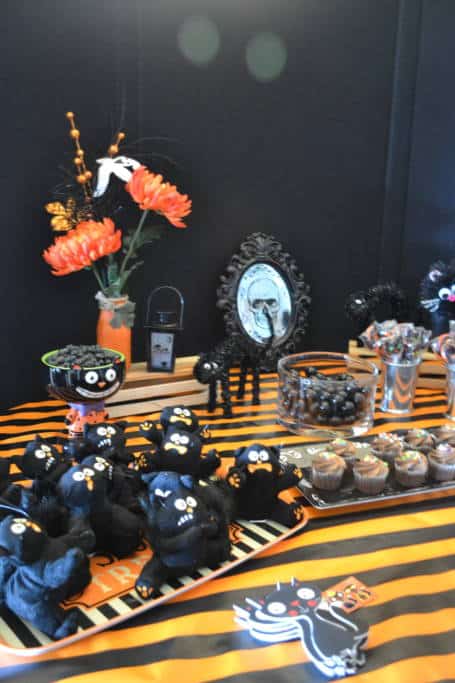 Every meeting, we have a goal to do a service project and this one started with a simple service project for a local Operation Christmas Child collection: Decorating flip-flops to put into the shoe boxes. The girls have adopted our neighbor who dedicates her year to collecting enough supplies and goodies to put into the impressive number of shoeboxes for children overseas. The flip flops needed to be decorated with strips of fabric, because everyone loves some fancy flips! Perfect for little hands, they expertly tied knots of fabric to the straps.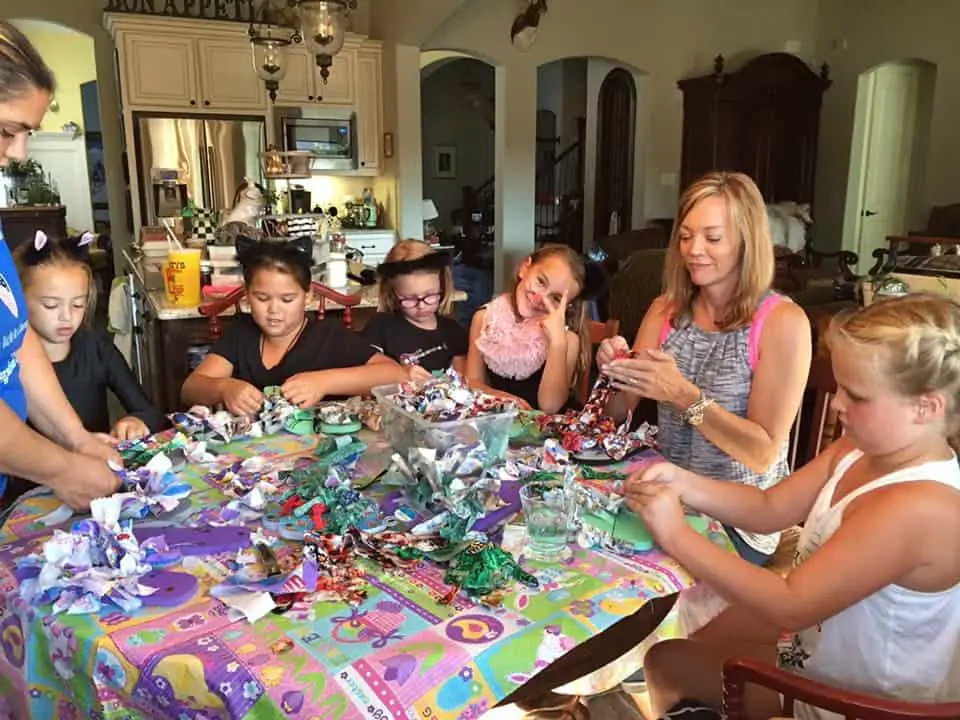 Next, we shifted to our Halloween theme, and made some pumpkin luminaries by painting the insides of round jars, and applying sticker faces to them.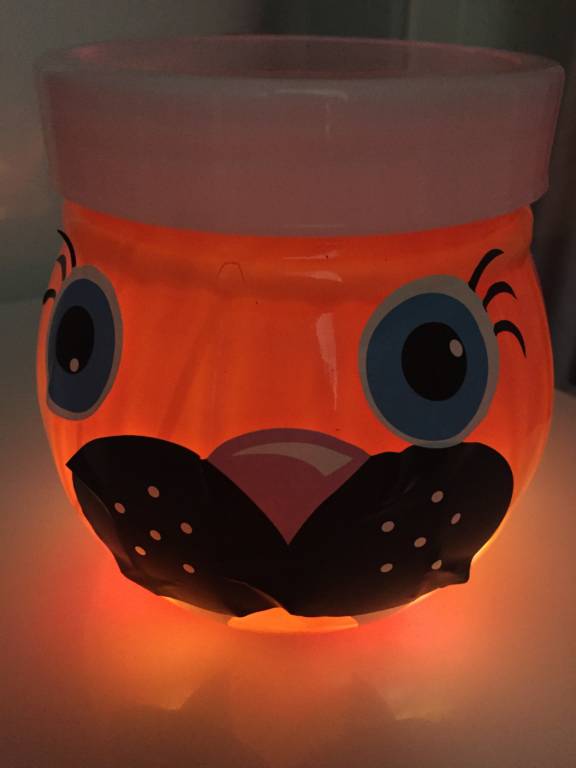 I found both the jars and battery-operated votives at The Dollar Tree. These are simple to do: just water down some acrylic orange paint and pour inside. (The less thick the paint, the easier to light up the jar later.) Next, let the girls swirl around the paint, covering every inch of the insides of the jar. Pour the excess out, and place the jar upside down on cardboard or plastic tarp to drain the excess.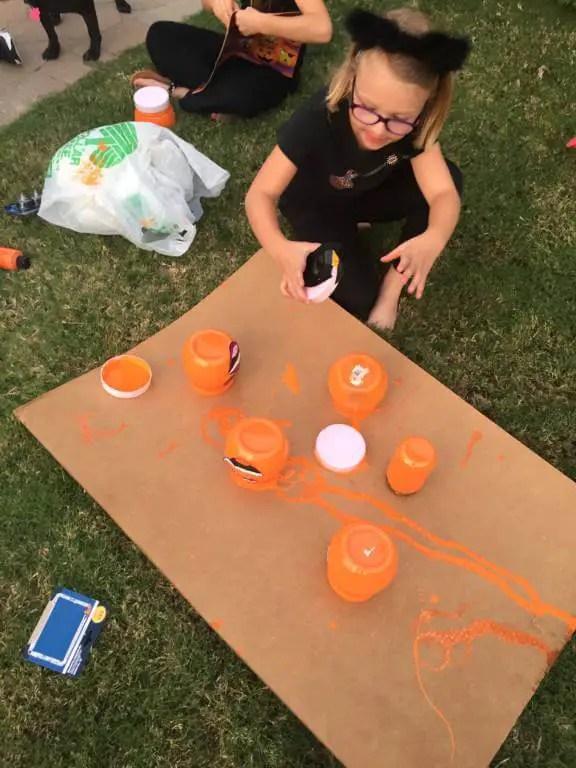 When dry, use sticker faces (found at Hobby Lobby) to let the girls personalize the jars.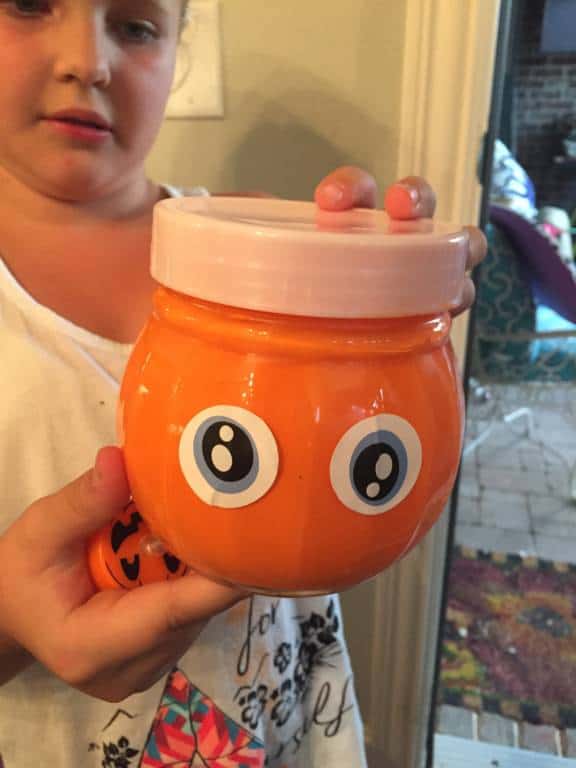 Put the votives inside and you're done!
But wait, there's more. Next we made these simple, no sew, black cats. (Pardon the Easter table cloth background to protect the table.)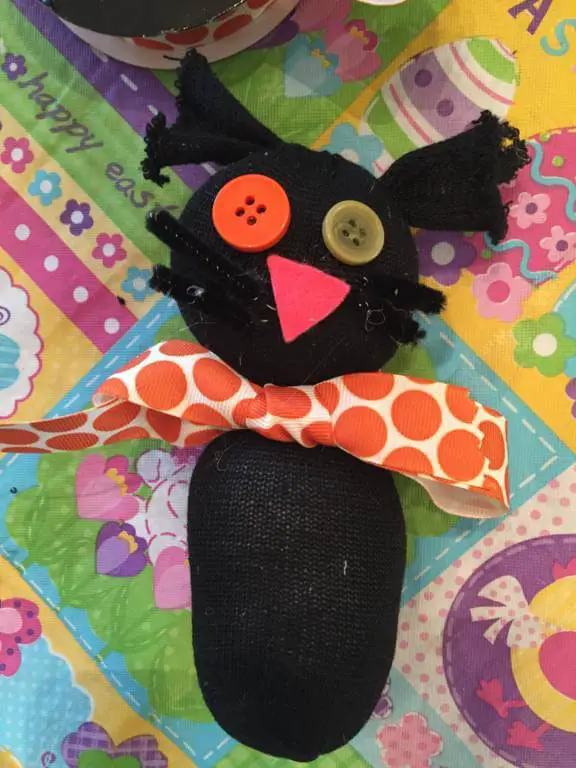 All you need is black socks (from the dollar store), multi-colored buttons, hot glue, polyfill, ribbons, pink felt and black pipe cleaners. Cut the tops of the socks (the ribbed section) in a crescent shape or "v" shape. Fill with polyfill. Tie the tips together in a knot to make the ears. Squish the sock to create a "neck" and tie the ribbon around the neck. Now, cut a triangle nose from pink felt. You could also cut pink felt for the ears. Cut your pipe cleaners to whisker length. Hot glue the buttons on for eyes, the nose below those, and finally the whiskers beside the nose. What a fun, quick project for these 8 year olds!
Here's where I got the idea from, although we took out all the sewing.
To keep the Hallloween / black cat theme going, I had set up a treats bar with candy and scaredy cats from Oriental Trading.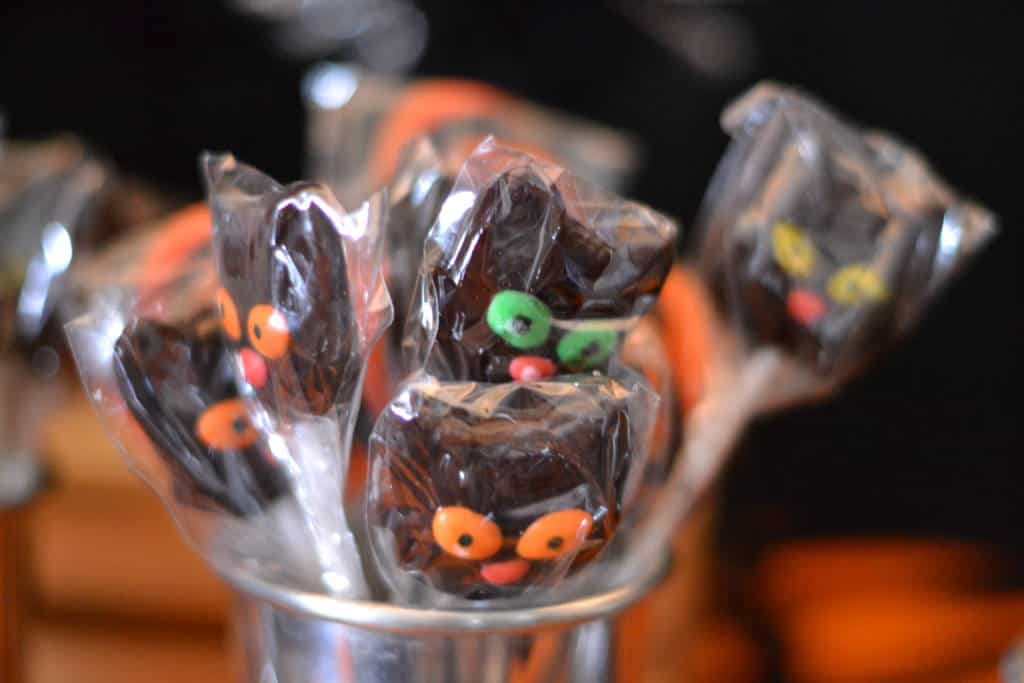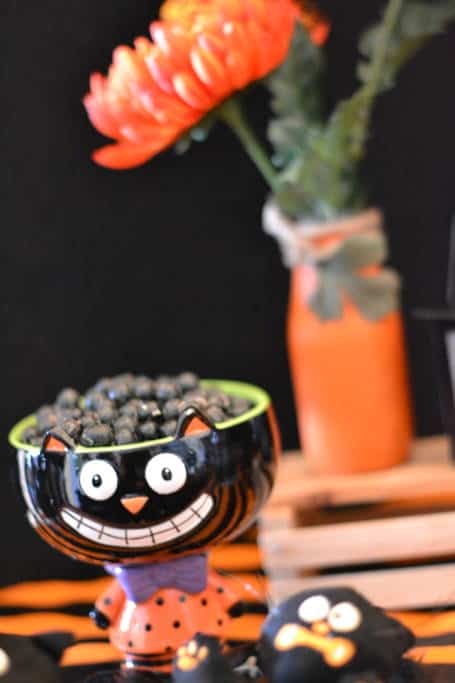 Even the orange and black striped table cover is from there! And the roll is so big, I have plenty for more parties!
I love that their selection of holiday items is deep and that I could shop for age-appropriate products to build a party theme around. For example, the candy bar is from their "candy buffet" selection of orange and black treats! I chose the swirl pops, the black rock candy, the black cat suckers, the scaredy cat stuffies, the black gum balls and chocolate drops. They have all the Halloween candy buffet items curated for you, so all you have to do is click to add to basket. It was the easiest thing ever! AND, they're having super specials every day until Halloween. Easy and on sale is my jam.
These cats were just so hilarious, I couldn't resist.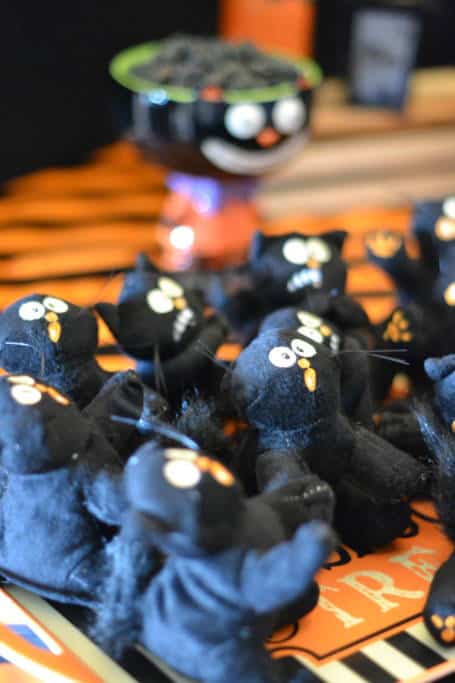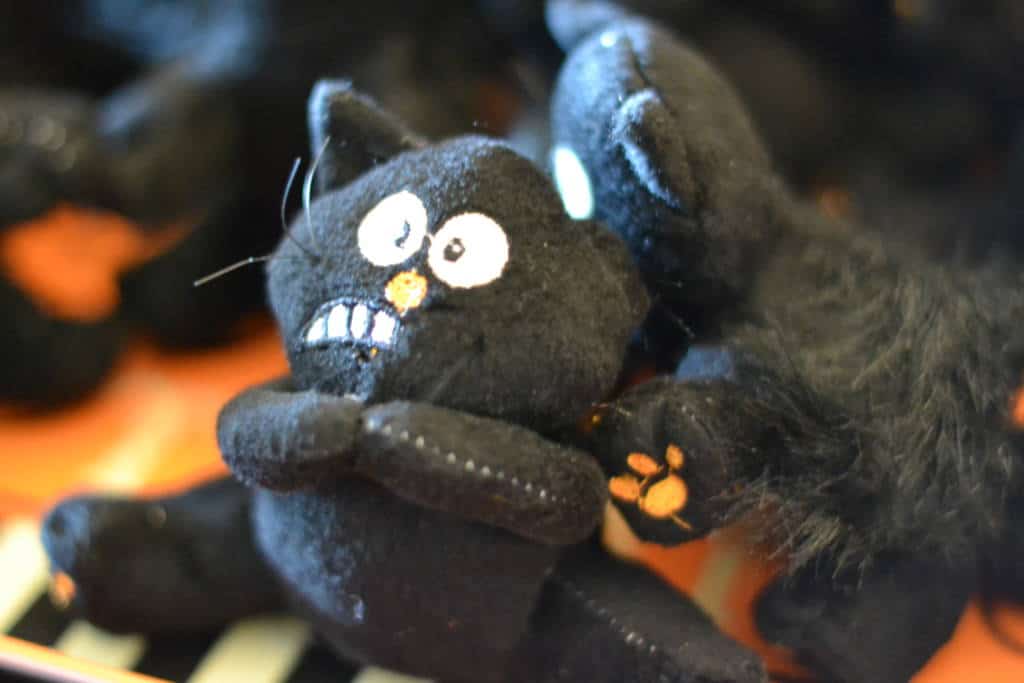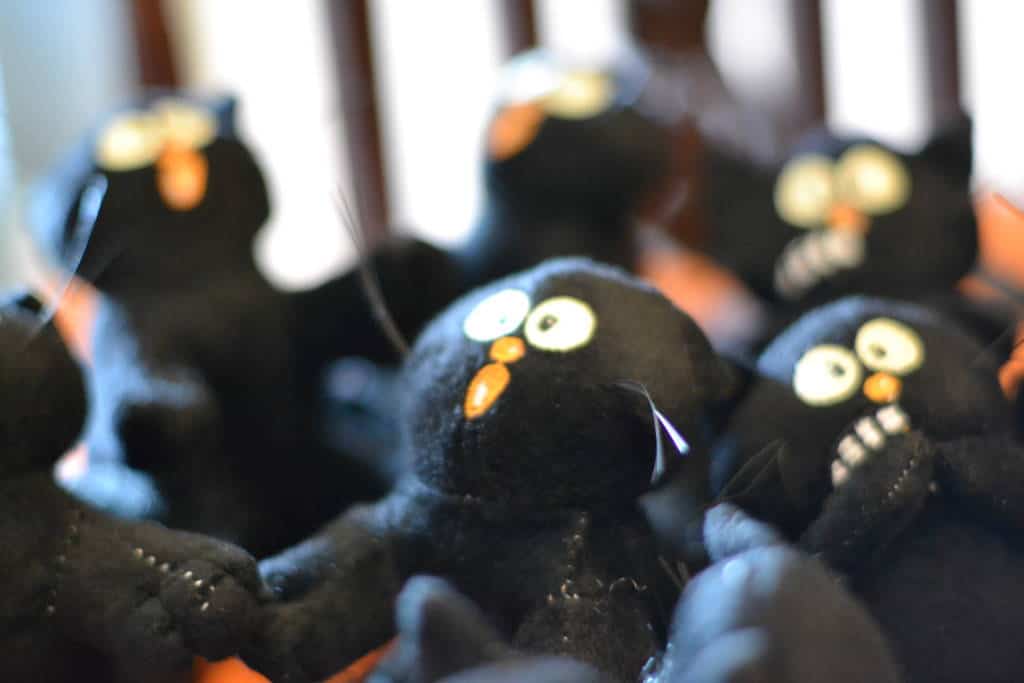 Looking for a deal at Oriental Trading? Visit their coupon page for the latest in sales.
All I added were a few Halloween trays from Hobby Lobby, some LED lights and our guests added the rest.
And that's how we do easy, girl scout Halloween party!
Thank you Oriental Trading for sponsoring our party! I received a credit with OT to choose party items to share with you today. All opinions are my own.
While you are thinking about Halloween, you can get ready for Boo'ing your neighbours with our free BOO printable package.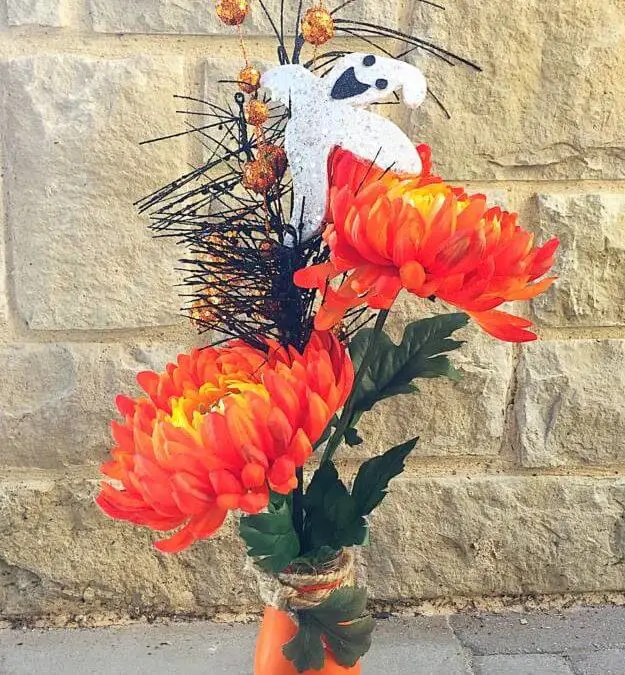 I'm a little obsessed with balloons lately. There's nothing more festive than having a bunch of balloons wafting above your party table to set the mood. I can't even imagine a birthday without them, or a clown for that matter. Mostly all that goes into balloons is...
read more