Someone please tell me how Halloween snuck up so fast? Seriously, I still have to get my decorations out of the attic! If you're in the same boat as me, and thinking maybe that trip to the attic may not happen this year, do yourself a favor — stay off of Pinterest and check out these easy and no-stress Halloween ideas. 
First up –  a little unexpected BOO for your kids' lunchboxes.
Start with some healthy oranges, and all you need is a sharpie to turn them into mini pumpkins.
But cute as they are, you know that a little candy  will really make their day. How about this easy Halloween treat? All you need are miniature Reese's cups and pretzel sticks. Put them together, and you have deliciously wicked little witches brooms.
Maybe you don't have much outside in terms of decorations yet? Here's an incredibly easy way to make spider webs and I'd bet you have everything you need at home already: scissors, tape, trash bags. Yep, that's it. Check out this tutorial on Fast Forward Fun:

 Once you have your spider webs hung, make a few of these spooky  ghosts. Halloween ideas don't get much easier than this – it took me less than 5 minutes to make one! All you need is a round plastic Christmas ornament, scrap pieces of black felt or black paper, hot glue, glow stick, cheesecloth, and string. Glue some black "eyes" onto your ornament, activate your glow stick and put it into the ornament and drape the cheesecloth over it. Hang with the string from your trees outside! Check out the full tutorial on Domestic Fits.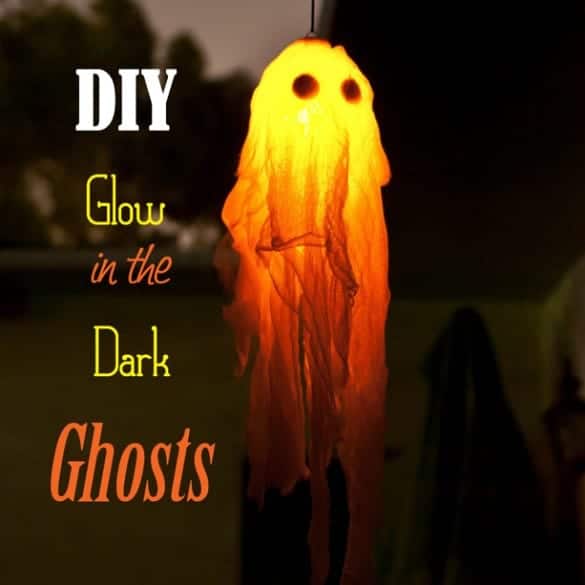 Not all your trick or treaters can actually eat the candy you're handing out thanks to scary allergies. Can you even imagine? I feel bad for those kiddos so this year, we're definitely on board with the the teal pumpkin movement and offering non-food items for those who are challenged with food sensitivities.
Read more about the Teal Pumpkin Project here. And because we usually walk the neighborhood with the Cupcake, ours will be self serve. I got a pre-carved styrofoam pumpkin from Joann and spray painted it teal. Took 5 minutes to put together and I can use it year after year!
One of my favorite Halloween activities is to BOO your neighbor. 
Have you heard of it? You put together a basket of goodies for a neighbor and leave it for them as a surprise. Don't put your name on it, leave them guessing who did it. Include a note that they've been BOOed and to keep it going. Be sure to include a door sign so they don't get BOOed again.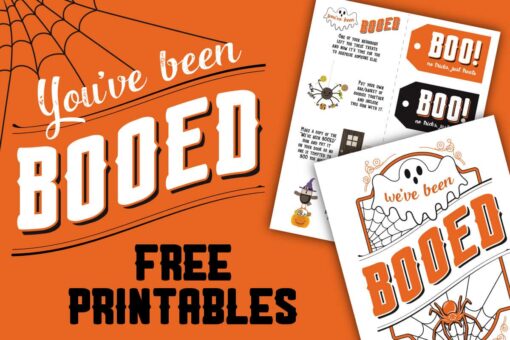 If you want in on the action, you'll find free Boo tags and printouts, on our Halloween Printables page.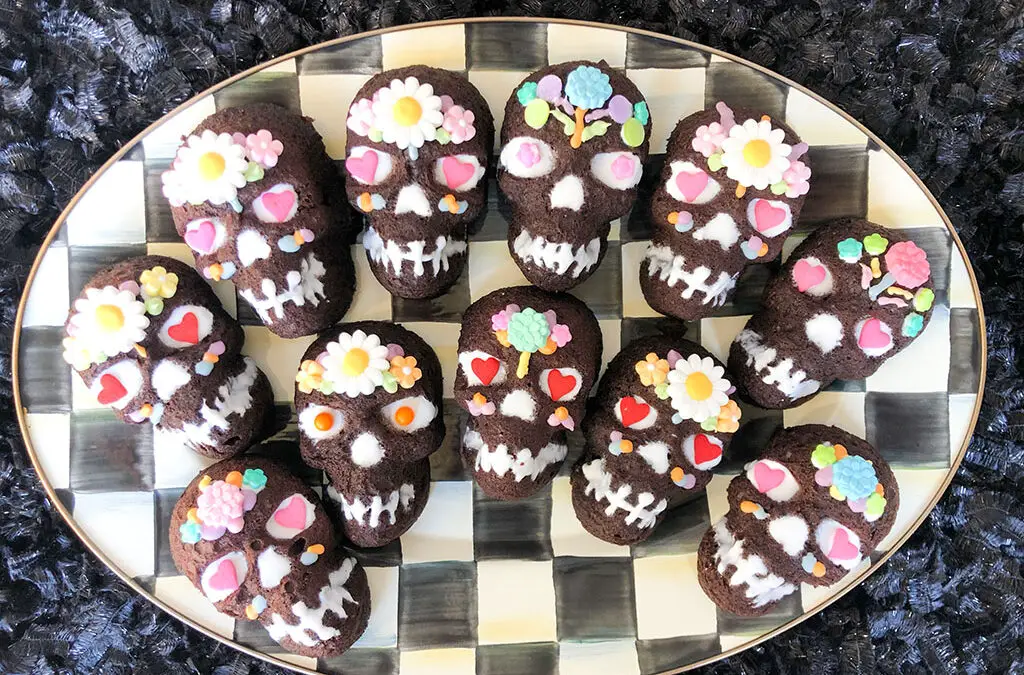 Day of the Dead cakes are easy to make and look great. In fact, I think they may become an annual tradition in my house. Here's how I made them.
read more