I went to the dollar store to find jars to put homemade Halloween gummies that the Cupcake made for her kids' craft exchange. And like EVERY time I go into the dollar store, I think of how I can repurpose something that they have there. It's terrible around the holidays because let's face it, they've upped their game in the decorations department. I fell in love with the round jars and grabbed a couple to package her candy, but when I got home, all I could them as was pumpkins! SO naturally, I went back and bought more, not knowing quite what I would do with them yet. Well… now I know. Yesterday I made project numero uno, a witchy luminary that I'm cackling over.
This is it. I know it looks unassuming during the day. It has a mercury glass vibe to it, and oh, hey. Is that a witch I see peeking through?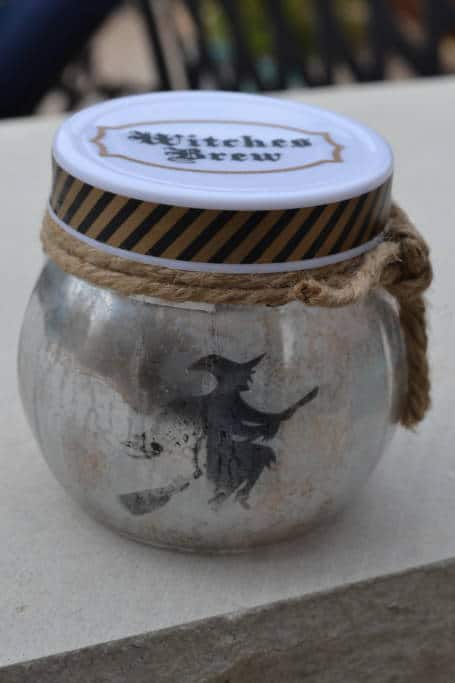 Oh yes, there IS a crafty little witch inside.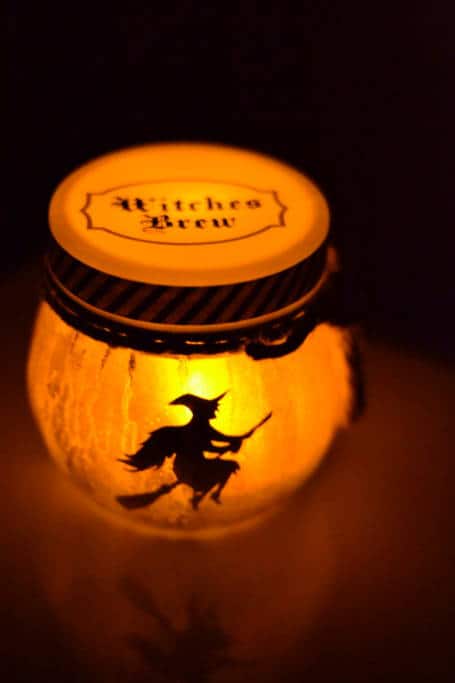 Here's a closer look at the glass. I was a little heavy handed with the water so it ran, but I like it. Looks like a cauldron to me. 😉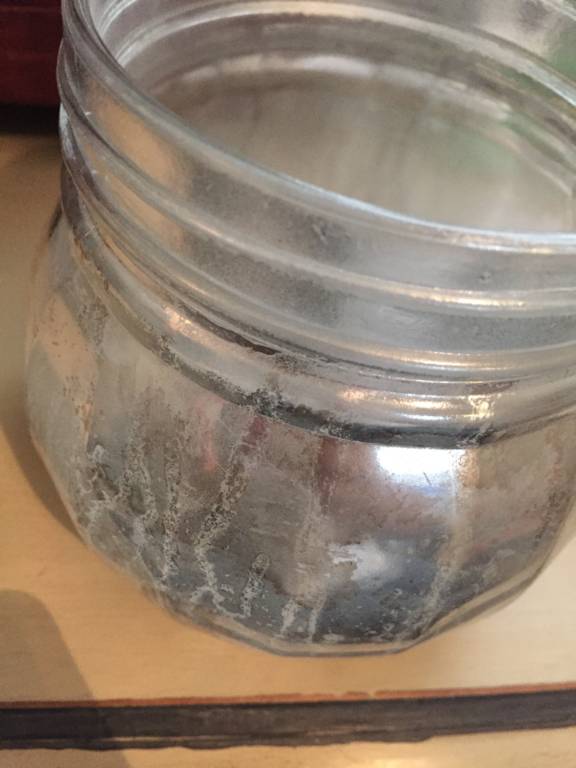 Super easy to make and I had a lot of these supplies from previous projects so this was really on the cheap for me (like $2), but here's the list of what I used.
Glass jar (from Dollar Tree)
Battery-powered votive candle (from Dollar Tree)
Mirror spray paint
Sea glass spray "paint"
Water in spray bottle
Rope
Washi tape
Vinyl in black and gold (cut outs via my Silhouette machine and online store). You could use stickers too.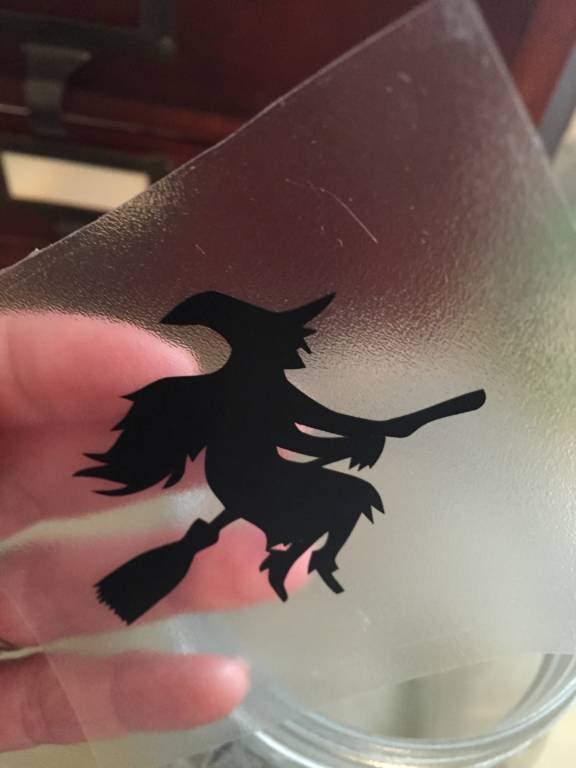 Optional: alcohol inks in mushroom color
Here's what you do:
Turn jar upside down and mist lightly with water.
Spray the mirror spray paint on the jar and let dry.
Flip jar over and spray inside with sea glass spray and let dry.
Optional: dab alcohol ink to outside of jar to give it more of an aged look.
Apply washi tape to edge of plastic jar lid.
Adhere witch vinyl to inside wall of glass jar, and words on the plastic lid. Be sure to screw down the lid before you put it on so you line it up right. This is truly the hardest part of this craft.  
Tie rope around top of jar.
Put FAKE candle inside. Do NOT use a real one! This is flammable, people. Bad things will happen! Only use a battery-operated one.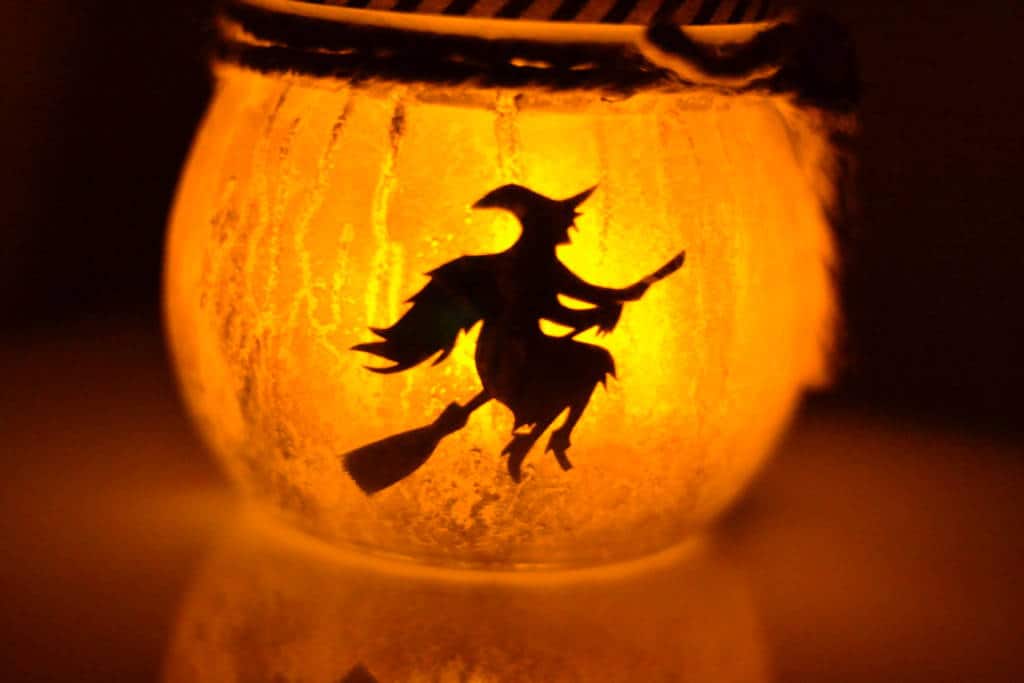 SO scary! What's your favorite Halloween find at the dollar store?