Boo'ing the neighbors is a fun little tradition around our parts. Your doorbell rings but when you go to see who it is, there's only a festive Halloween package full of goodies perched on your doorstep — and typically a car speeding away around the corner.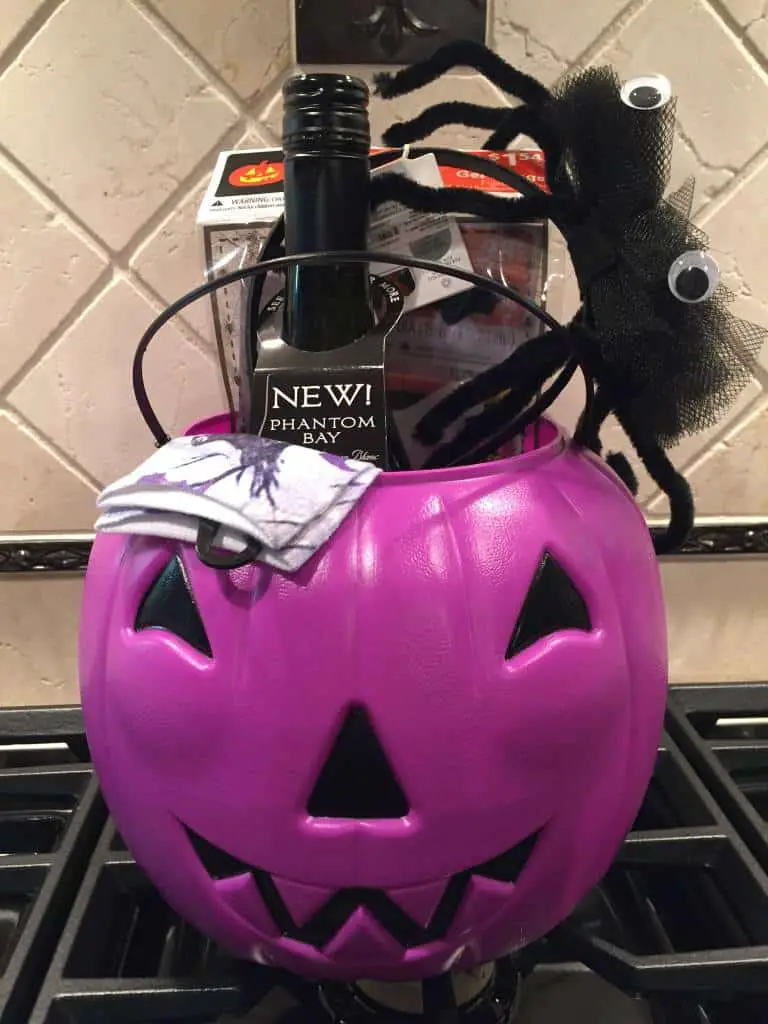 You've been BOO'd!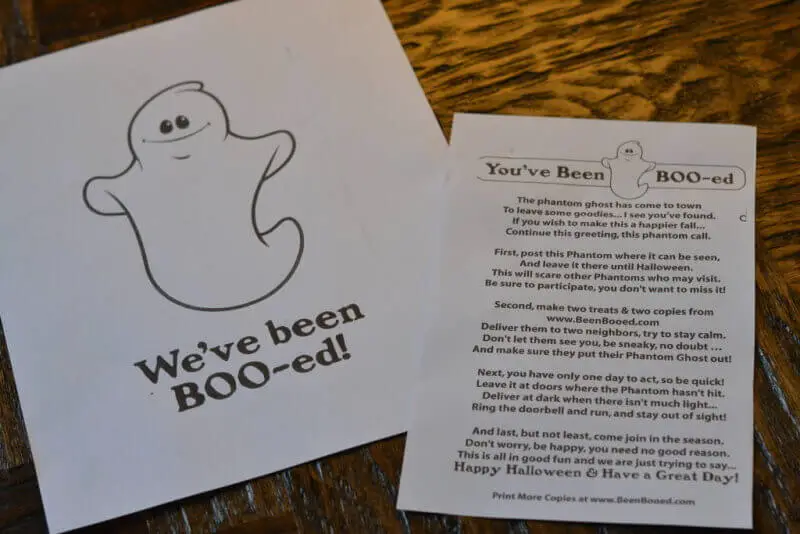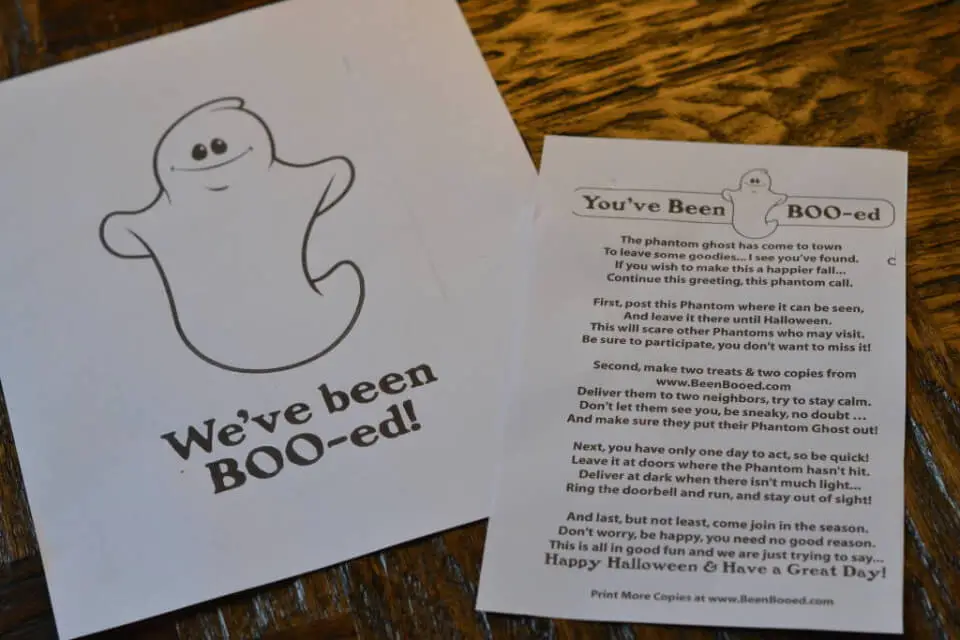 The deal is, it's a secret who BOO'd you, and when you get BOO'd, you have to BOO someone else. And just to make sure there's no double BOOing, there's a sign for you to stick on your door to alert everyone that you've already been the target of gratuitous BOOing.
To make it even easier, I've created a collection of Boo tags for you. Find them on the Halloween Printables page. 
This was our cute mystery package this year. Thank you whoever left it!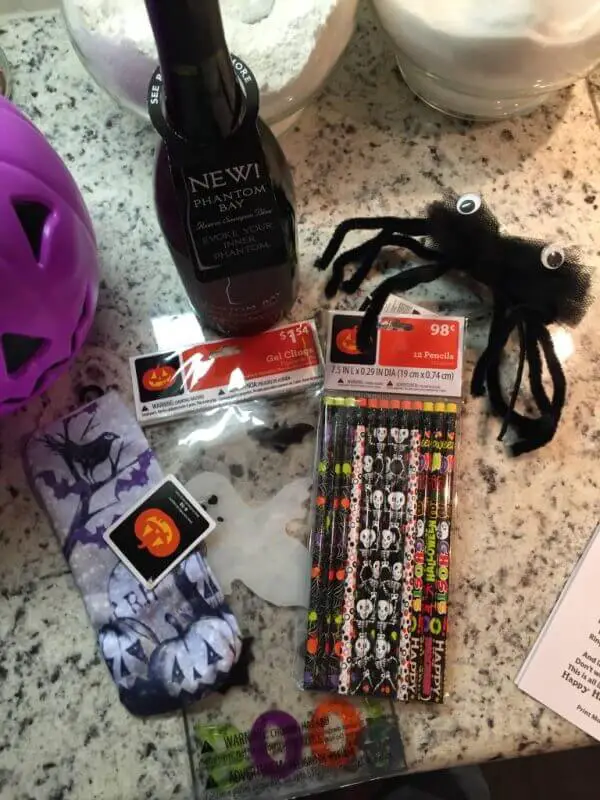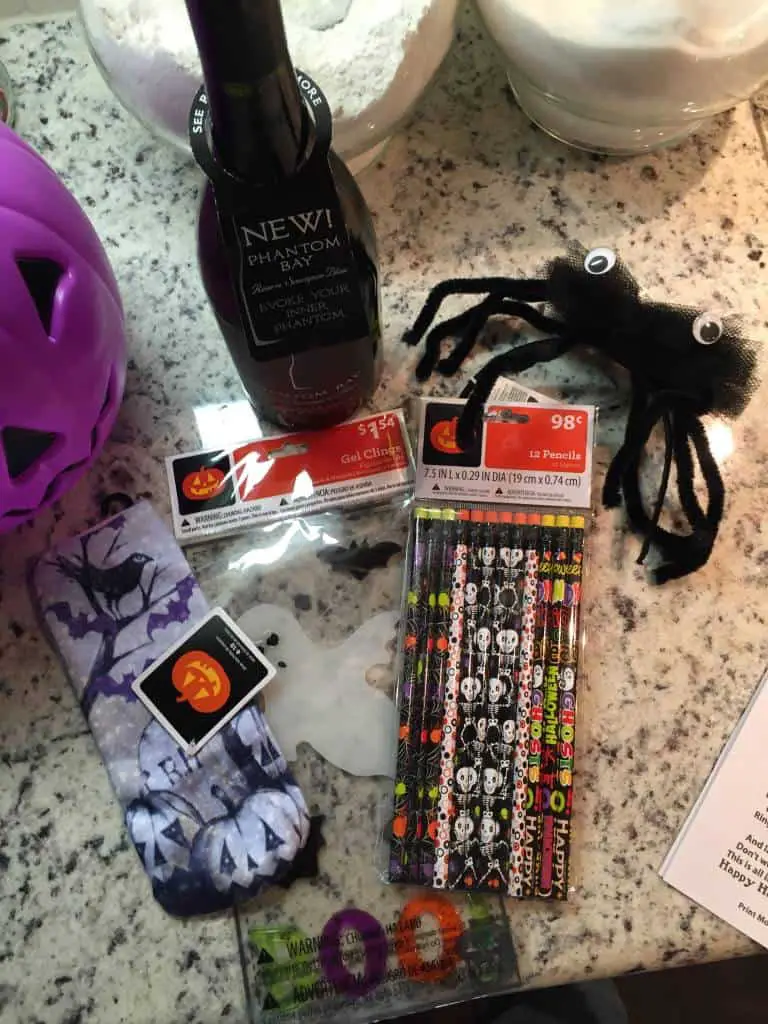 Love.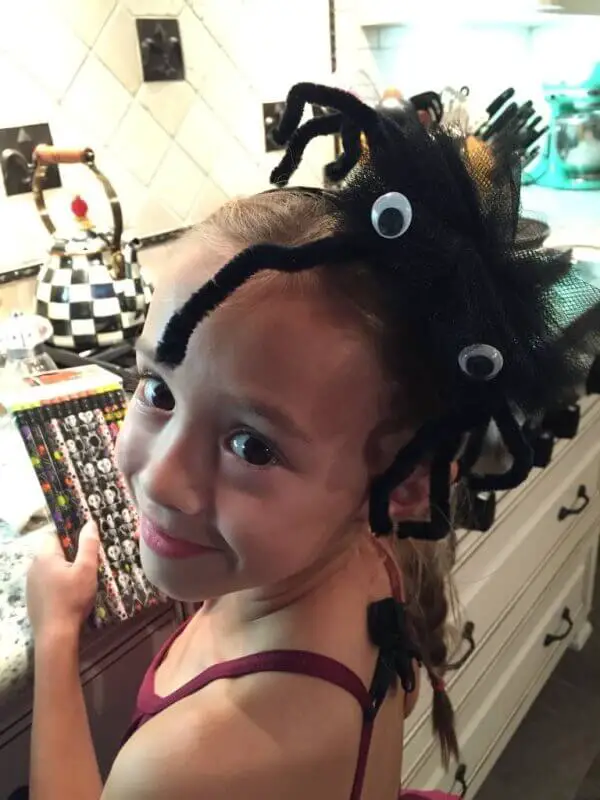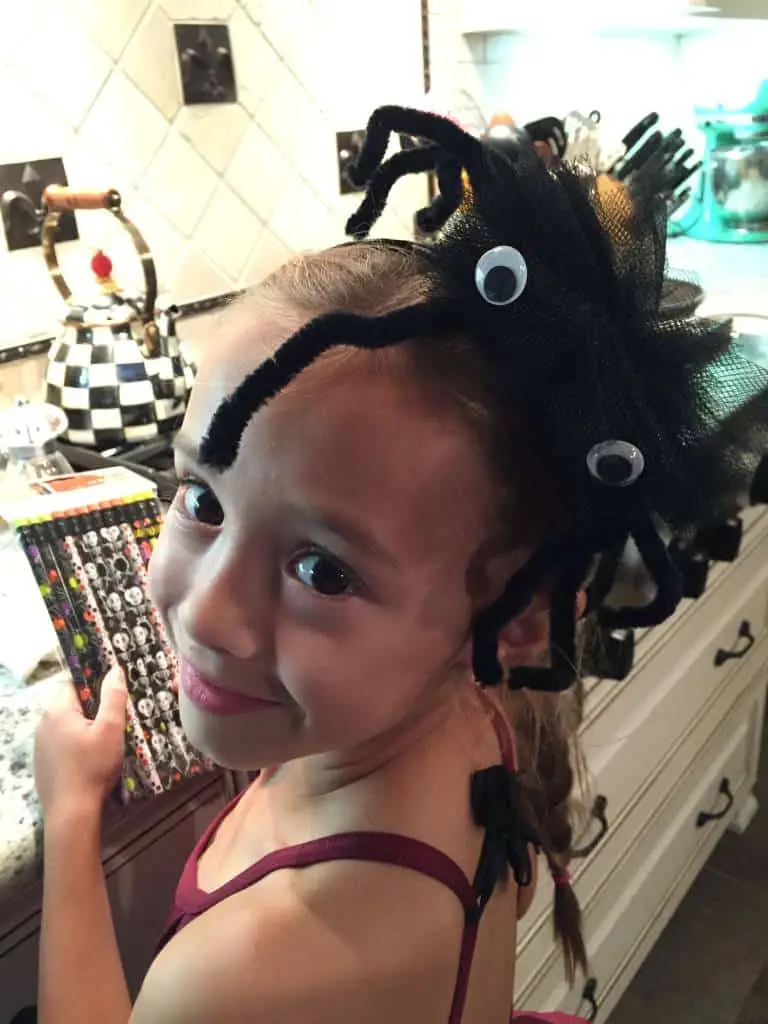 So it was our turn to return the BOO.   Here's what I put together — with some help from my photo bombing puggies.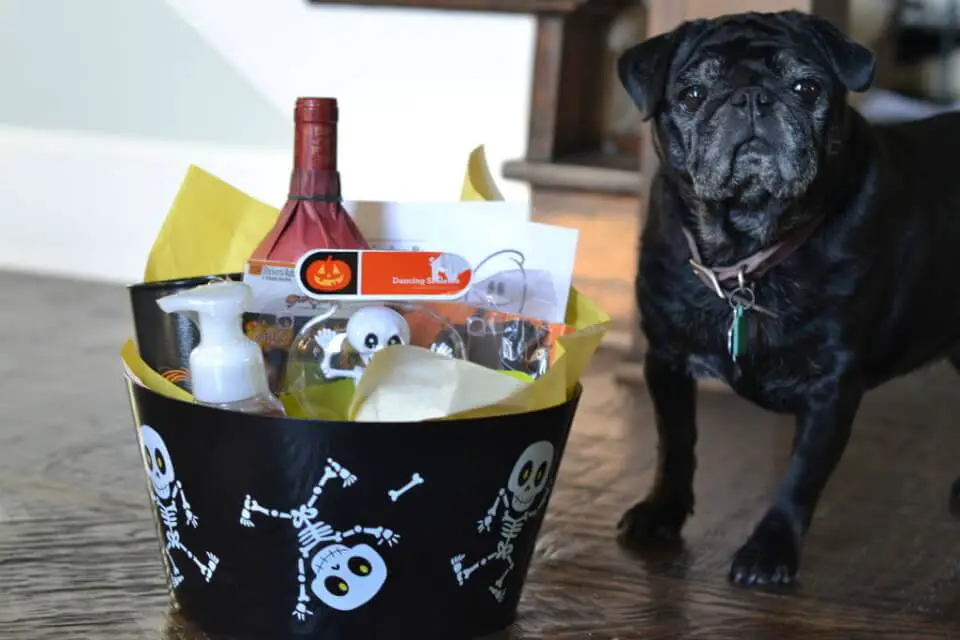 I was going for the skeleton theme with the Curious Beasts wine (found at Tom Thumb),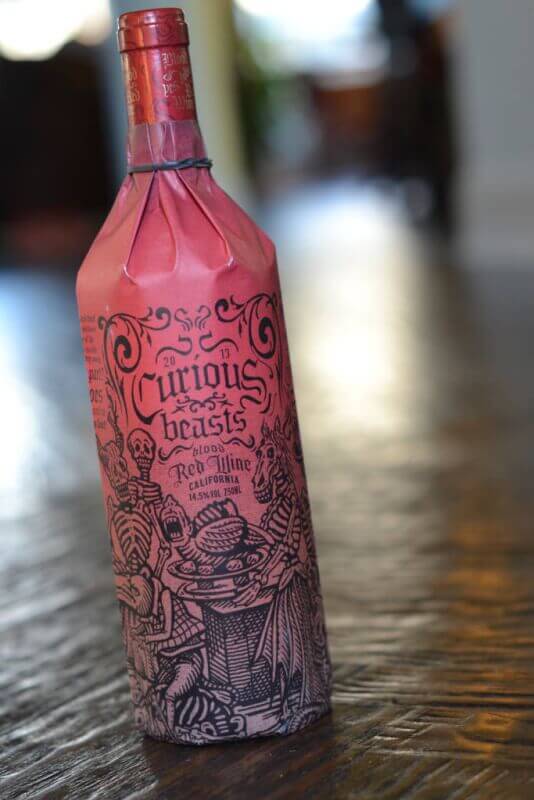 and dancing bones. (Cup and skeleton from Walmart.)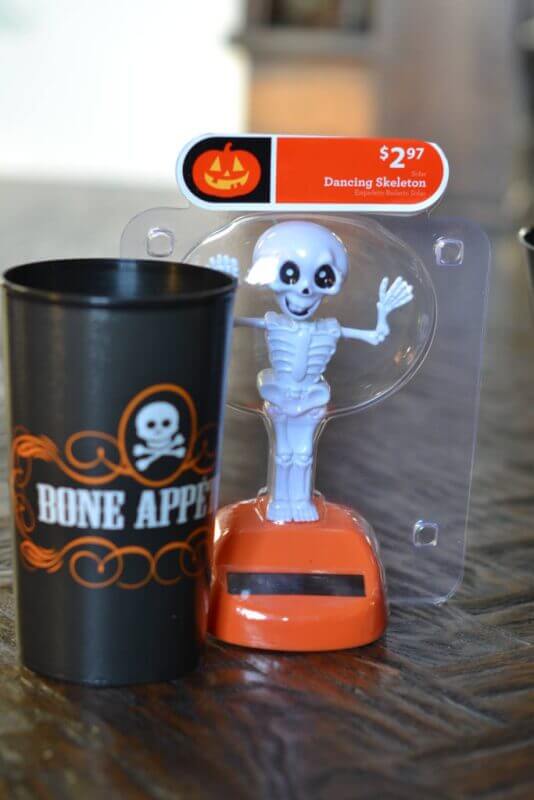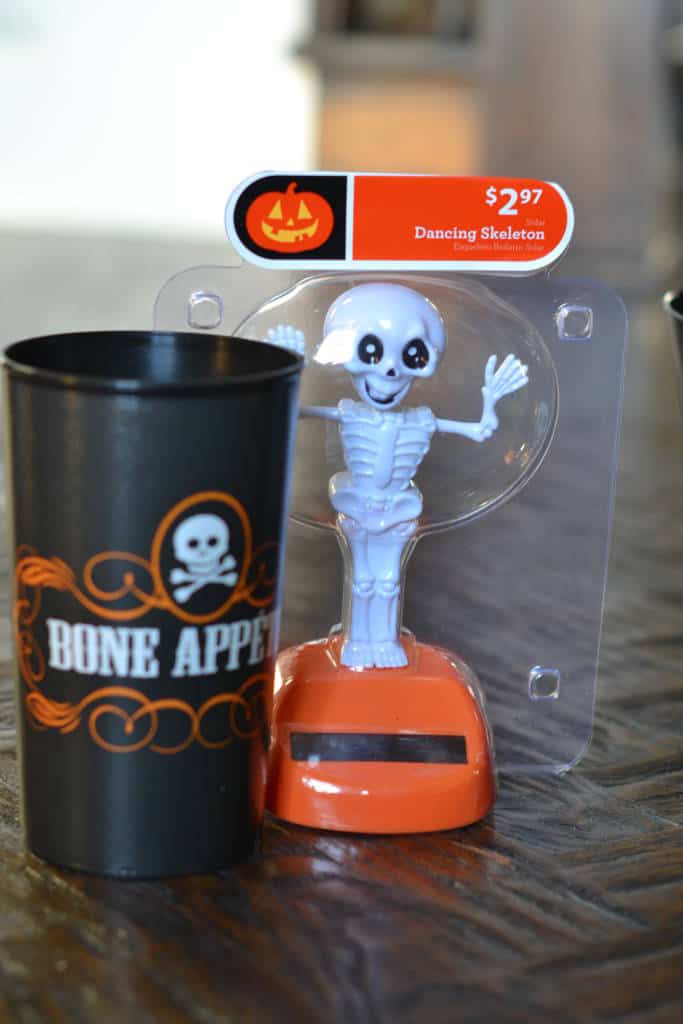 I wanted something that would last beyond Halloween too, so these Bath and Body Works pumpkin-scented soap and candle were perfect. I secretly have dreams about that pumpkin pecan waffle scent.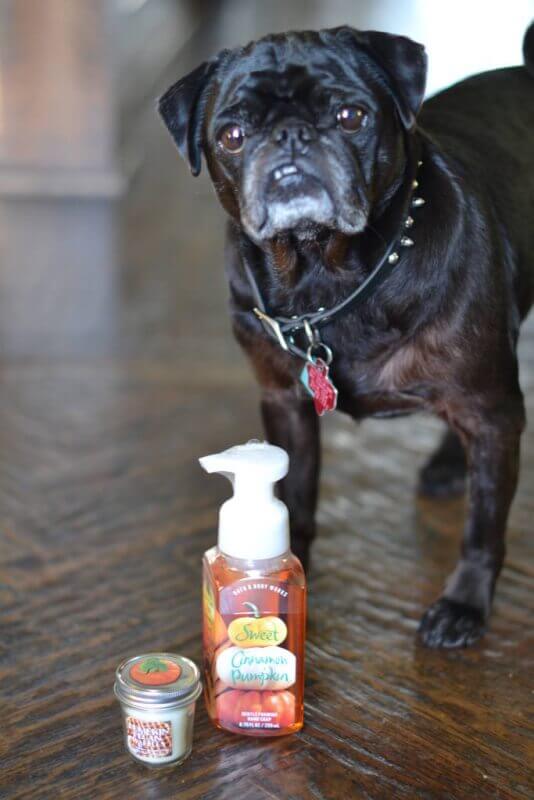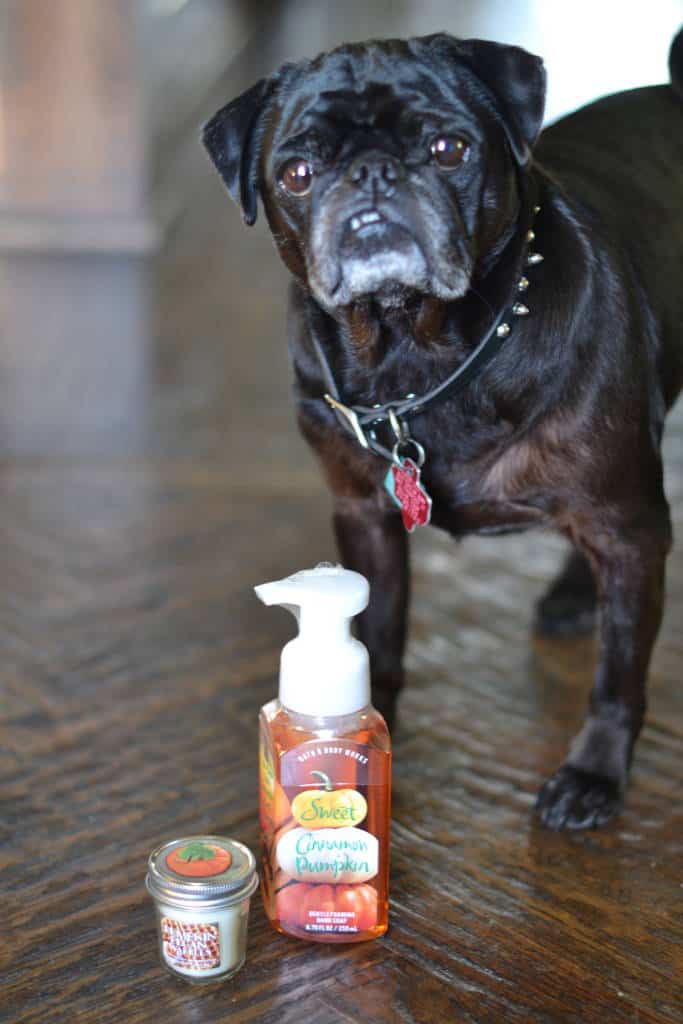 Seriously, those pugs want in every photo now because they think there will be treats. Here's a closer look without the pug models.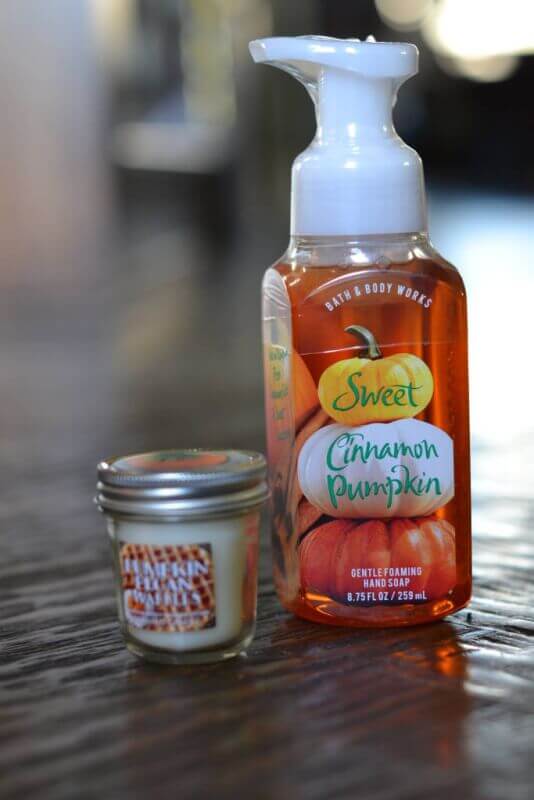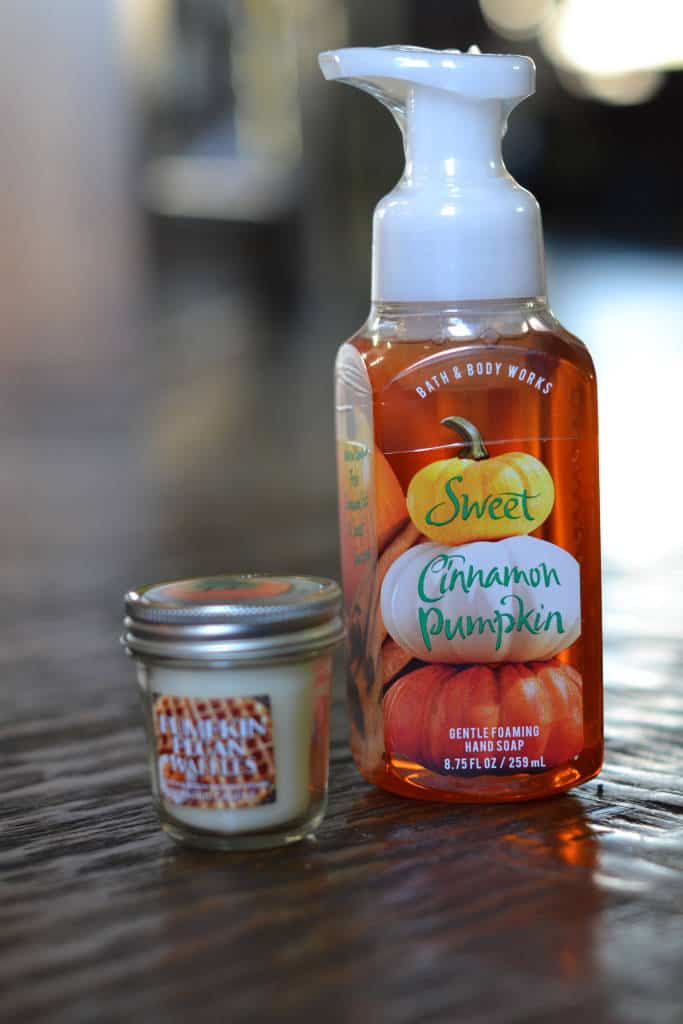 I also grabbed a few other goodies from Walmart like this chalkboard bat banner and batty naps.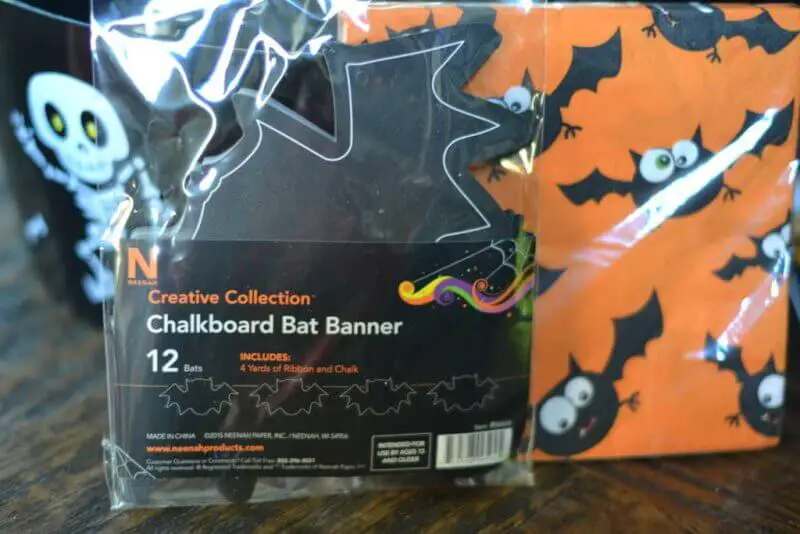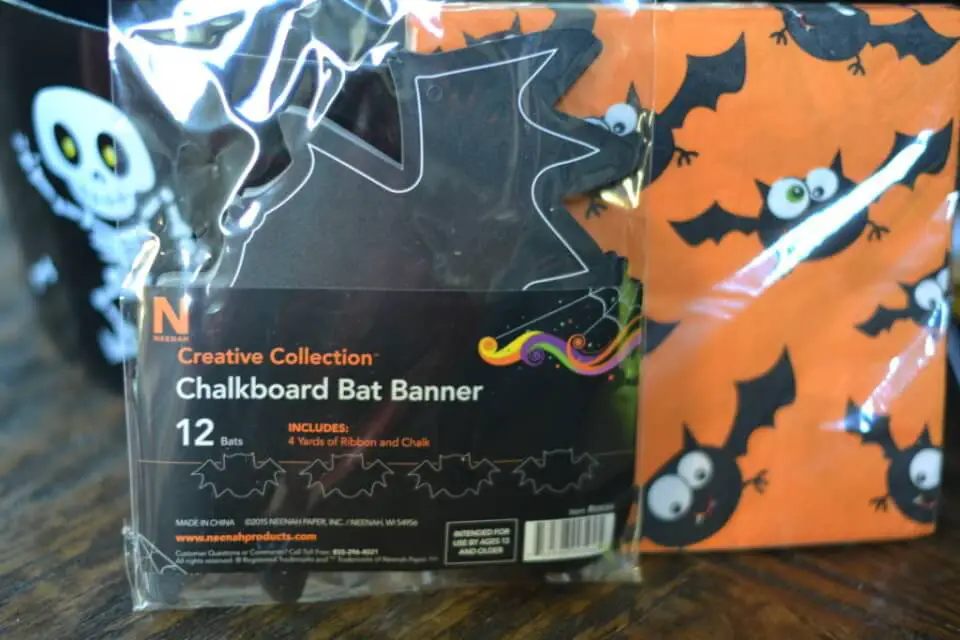 I couldn't resist these skull and bones ice cube trays too. (Also Walmart)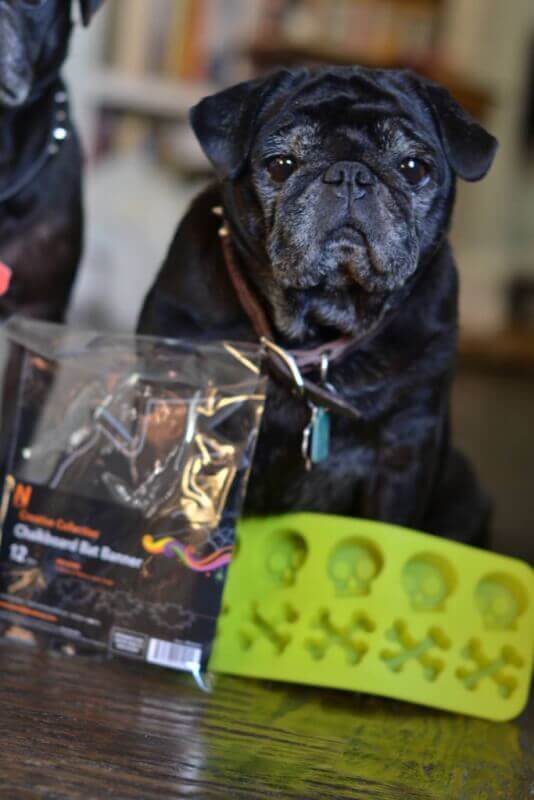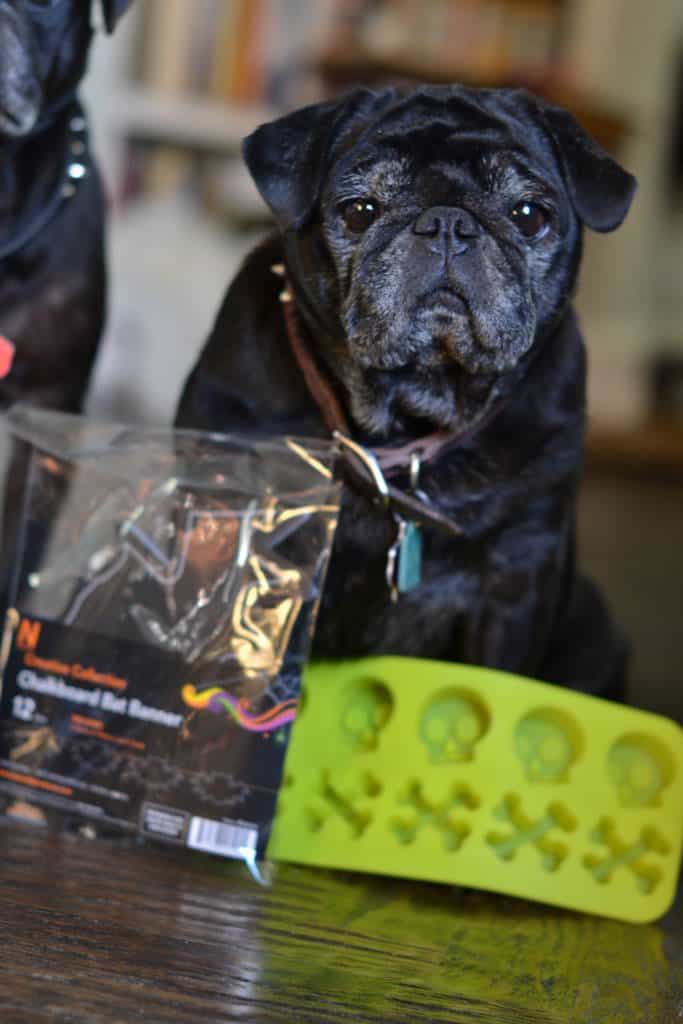 And some stickers. Everyone loves stickers.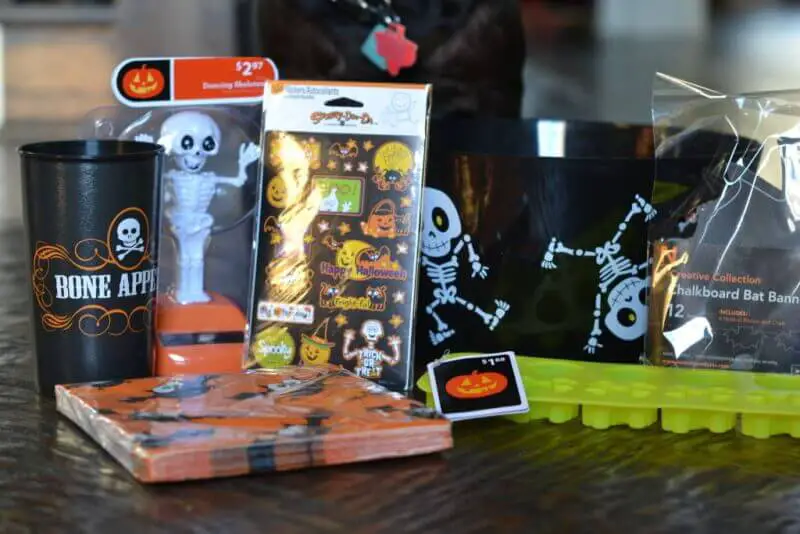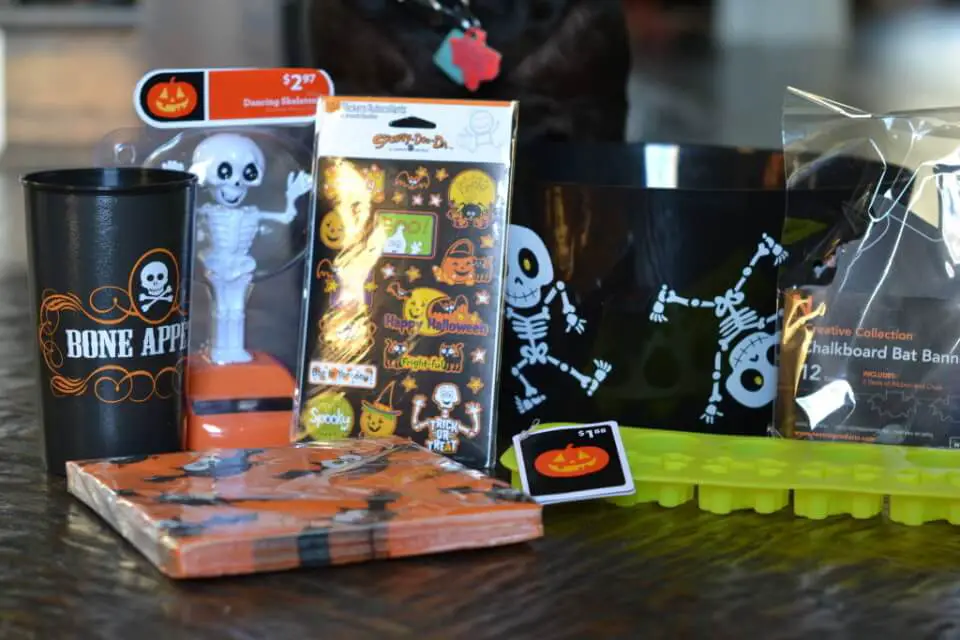 The key is to make sure there's something in the basket for the whole family: kids and adults. That way everyone's excited about the secret surprise.
And because I forgot to get any basket plastic to put around my cute BOO, (my neighbor's was geniusly wrapped in a Halloween tablecloth!), I decided to wrap it up like a mummy. Well, it's kind of a Baymax mummy, but whatever.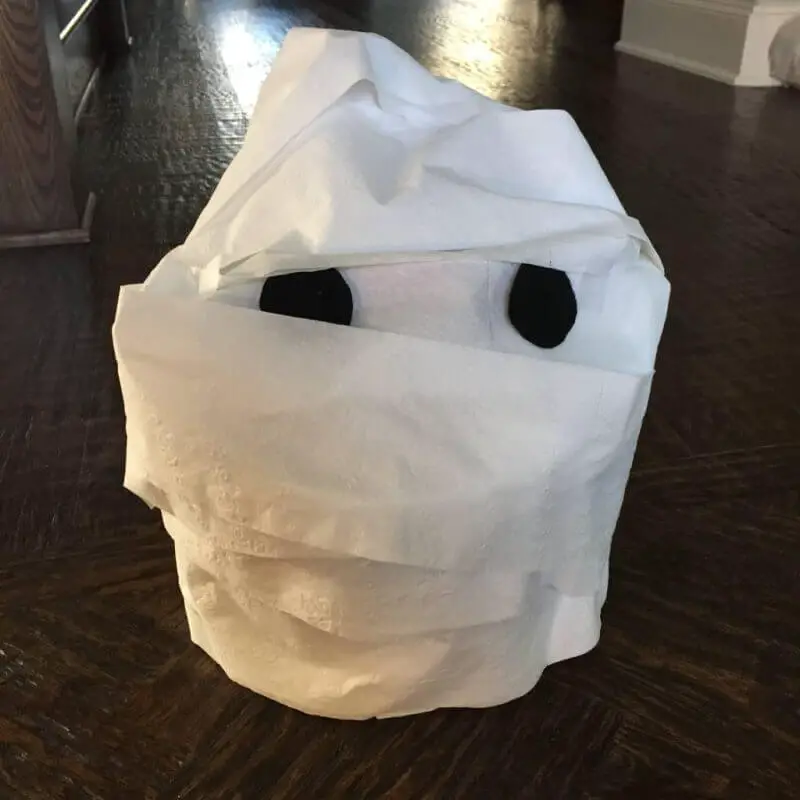 It's sooo simple. I taped toilet paper to the plastic bowl, and taped two felt circles for eyes onto it. Simple, but I cracked myself up over it. Can you imagine going to your door and seeing this mummy looking up at you?
Anyway, it's great fun for the whole neighBOOhood! And to make it super-easy to get your BOO on, we have a free BOO Your Neighbors pack waiting for you in our Halloween Printables page.