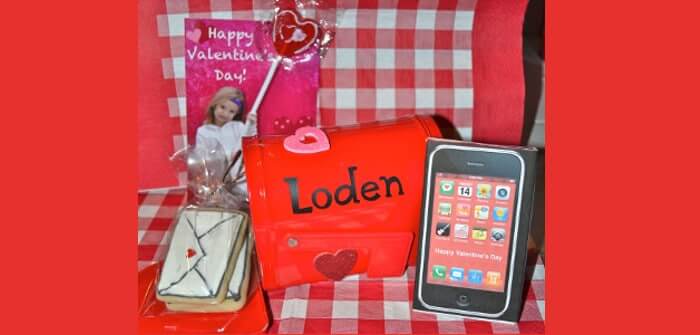 There is craft carnage all over my house;  landmines of leftover vinyl and icing and crushed lollipops that didn't make the cut. It's as if Valentine's Day had a bender and the hangover is everywhere.
I learned an important lesson during this most recent Valentine's Day cram. When someone warns you that adding oil-based flavoring to royal icing can prevent it from setting, it really shouldn't be taken as a suggestion. It's really more of a fact.
Despite that set-back and my novice ability to work with the right consistency of royal icing, I managed to pull together a nice little collection of Valentine's crafts and gifts for my mini-me to take to school today. We've been working since Sunday on our projects, and when I say "we," I do mean we. Although I will admit that some of the finer details have been achieved on the second shift after she's gone to bed.
Here's a look at our Valentine's Day projects:
Lollipop Valentine Card
How cute is this lollipop card. Easy to make and ideal for Valentine cards for school friends and teachers.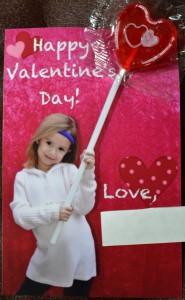 Valentine Gift for Teacher
The monster cards might seem a little off the wall for Valentine's Day but there is a reason, I promise. Click through to find out how I rustled up these Valentine Sock Cupcakes for Teacher to get the full story.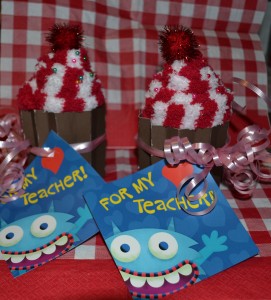 Valentine iPhone Candy Cases
These iphone candy cases are super easy for little hands to make. And needless to say super fun for little hands to open.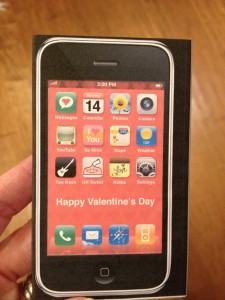 Custom Valentine Mailbox and Envelope Cookies
Who would not want to receive a gift from their Valentine in these custom Mailbox Valentines. The Valentine Cookie Envelopes are the perfect match.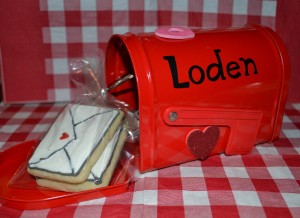 Click on the links above each photo for additional details on how to make them.
So… how late were you up last night getting ready for Valentine's Day???