Summer is going to be here in a hot minute. Have you thought about what you're doing to do with the kids while they're off from school? So many great choices, so many fun places. How to keep it all organized?!
Girl Scouts of Northeast Texas Summer Camps
WHAT: Girl Scouts of Northeast Texas offers both resident (overnight) camps, as well as day and twilight camps.
Resident Camps are an overnight experience for girls in 2nd grade and above. Complete with traditional camping activities like swimming and archery, girls can also dabble in property-specific activities like horseback riding, sailing or STEM exploration. Sessions vary between 3-13 days.
Day and Twilight Camps offer a variety of experiences including outdoor activities, an introduction to camp activities and traditions, and specialty experiences like hands-on engineering and coding.
WHEN: Various dates June 3 – August 10, 2019
WHERE:  Various locations
CLICK HERE for the Camp Guide for the Girl Scouts of Northeast Texas (and for a detailed list of camp dates and locations).
---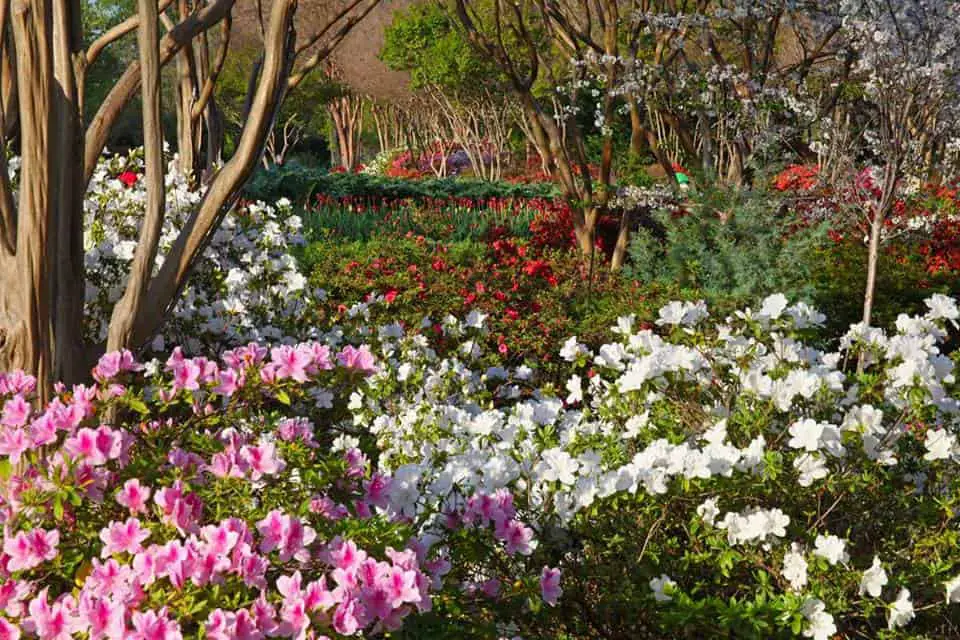 Summer Camps at the Dallas Arboretum
Dallas Arboretum Summer Camps provide children with hands-on explorations in STEM (Science, Technology, Engineering and Math) and nature that will spark their imagination and inspire environmental stewardship. Camps also integrate critical thinking, problem solving skills and develop a sense of exploration and adventure in children. Camps are designed for specific ages/grades.
WHEN: Various dates beginning June 3rd.
WHERE:  8525 Garland Road, Dallas, Texas 75218
Save $25 on week-long camp registrations* from now through March 31 using the code CAMP25 at check-out.
---
Coder Kids Summer Camp
WHAT: Coder Kids focuses on teaching coding through projects: games, animation and challenges. They offer a wide variety of topics for kids in grades K-12.
WHEN: Various dates beginning on June 3rd.
WHERE: Various Dallas (and Houston) locations.
---
Dallas Museum of Arts Summer Camps
WHAT: Summer Art Camps at the Dallas Museum of Art have something for every creative kid including junior painters, sculptors, designers, fashionistas, and inventors! Campers can spark their imagination during week-long camps about  mixed media, fashion, drawing, painting, building, and more. Each week culminates in an art exhibition or performance for friends and family.
Camps are available for children ages 4-12
WHEN: 9:00 am to noon and 1:00 to 4:00 pm, June 3-28 and July 8-August 9.
WHERE: Dallas Museum of Art, 1717 North Harwood, Dallas, Texas 75201
---
Chamberlain Studios Kids Karate Summer Camps 2019
WHAT:  Chamberlain Studios' team of expert instructors will lead students through a fun packed martial arts program that will safely introduce new students to the martial arts and also polish and expand the skills of those with previous experience.
The camp features the acclaimed 3-Steps to a Great Kid™ character development program. Activities cover all the important areas of training, including:
Basic Karate skills, rolls and falls
Self defense techniques, and forms,
Wrestling/ground work and Brazilian jiu-jitsu
History of the Martial Arts, personal safety tips
Chanbara padded weapons drills & competitions
Board breaking, karate weapons (wooden sword & staff)
Swimming safety, (Bachman -Love Field- camps only)
Students will have the opportunity to earn colored stripes towards their next belt rank.
When it is appropriate to use these new skills, and much, much more!
Children are divided in each activity by age and ability. 4-6 and 7 & up. Full and half-day programs available. Discounts for additional camps and siblings!
WHEN: June 4 to August 17, 2019, 8:30 am to 4:00 pm.
WHERE: Locations vary. Verify when you register.
---
Color Me Empowered Summer Art Camp
WHAT:  Color Me Empowered strives to improve the quality of its programming by connecting with experienced art teachers to lead programs. With each program, their goal is to improve the community and empower children with the belief that they can change the world for the better. Classes range from preschool to age 14.
WHEN: June 4 – July 27, 2019
WHERE: 2101 W. Clarendon, Dallas, TX 75208
---

Lone Star Circus Summer Camp
WHAT: Have your kids discover the thrill of becoming a circus star! It is a great way to make new friends! Lone Star Circus School inspires campers to discover their unique sense of creative expression by providing opportunities to reach new potentials and expand skills.
Their day-camp experience is designed to introduce children (ages 6 to 15) at any level of physical development and skill the excitement of circus arts including aerial silks, aerial ring, trapeze, juggling, contortion, rolla bolla and balancing.
WHEN: Camp hours are from 9:00 am to 4:00 pm during the following dates:
June 10-14 

June 17-21
June 24-28
July 8-12
July 15-19
August 12-16
WHERE: 14801 Inwood Rd, Addison, TX 75001
Space is limited! Lone Star Circus limits camp capacity to 20 campers per session to ensure the best experience for your kids!
---
Club SciKidz – Where Science and Technology Connect
WHAT: Club SciKidz offers twenty-four unique summer day camps introduce children entering grades PK-7 to the mysteries of science through hands-on interactive make-and-take projects and experiments. Their lessons meet or exceed the National Science Standards.
WHEN: Camps operate Monday-Friday (9:00 am-3:30 pm) with optional before/after care (7:30 to 9:00 am and 3:30 to 6:00 pm), during the weeks of:
June 17, 2019
June 24, 2019
July 8, 2019
July 15, 2019
July 22, 2019
July 29, 2019
Children enrolled full day will receive lunch provided at no additional cost.
WHERE:
Good Shepherd Episcopal School of Dallas: 11110 Midway Rd., Dallas 75229
The Winston School: 5707 Royal Lane, Dallas 75229
Lovers Lane United Methodist Church: 9200 Inwood Rd, Dallas 75220
Trinity Christian Academy: 1701 Addison Rd., Addison 75001
---

Modeling Camp Dallas
WHAT: At Modeling Camp Dallas, top industry professionals lead nationally-recognized summer camps and year round workshops to help girls discover the model in themselves and learn to approach life with confidence and style! A four-day summer modeling book camp open to girls ages 11-17.
WHEN: 9:30 am – 4:00 pm July 22-25, 2019
WHERE: Double Tree by Hilton, 4099 Valley View Lane, Dallas, TX
Session fee includes all activities, photo shoot, portfolio and pictures, lunch, modeling camp T-shirt, modeling camp bag.
---
Kamp Hollywood 2019
WHAT: Kamp Hollywood is a nonprofit vibrant and innovative moviemaking camp, driven by participant creativity and designed with a hands-on, real-world approach to training in production and acting. Campers, or "Indies" as they are called at camp, will learn vital life skills through this one of a kind experience, such as teamwork, discipline and leadership while gaining a sense of accomplishment as they create their own short films to be shown at the graduation & screening.
​Summer day camps include:
Hands-on moviemaking driven by participant creativity and input

Real production and acting training by industry veterans as mentors
Professional production equipment
For children ages 8 -17.
WHEN:  9:00 am to 5:30 pm, July 28 – August 4, 2019,
WHERE: Frisco School of Music & Performing Arts, 9255 Preston Road, Frisco, TX 75033
---
AR Workshop Summer Camps
WHAT: Projects include wood game boards, wood plank art, canvas wall hangings, boho texture wall hangings (macrame), accessory boards, canvas pillows, canvas totes and cases, and a bonus project!
WHEN: Various dates in June and July
WHERE: 3231 Preston Road, Ste. 13, Frisco, TX 75034
If you sign up for 4 sessions, you can use promo code "jen20" to receive $20 off!
---
FREE Summer Squad Camps at Galleria Dallas
WHAT: Youth ages 7-12 can participate in hour-long daily programs sponsored by retailers
including lululemon, Le Creuset and Fossil.
Galleria Dallas will help kids learn how to live a green lifestyle this summer while having fun with a week of hour-long camp session.  Camps are open to kids ages 7 through 12, and will take place in a different store with a different theme each day of the week. Participating campers will also get a limited edition Summer Squad tote and a nutritional snack.
WHERE: Galleria Dallas, 13350 Dallas Parkway, Dallas, TX 75240
WHEN:  11:00 am – noon, Monday, June 24 through Friday, June 28.
*Monday – Thursday camps will be held from 11:00  am to noon. Friday's camp at Fossil will be from 11:30 am – 12:30 pm. Check in will be in-store at 11:00 am and pick up will occur at noon at the specified store.
The Summer Squad Lineup:
Monday, June 24: Get zen with lululemon, as kids experience yoga and meditation
Tuesday, June 25: Make bath time fun at LUSH, where kids will learn to make a bath-bomb
Wednesday, June 26: Kids can learn to cook healthy food at Le Creuset with Second Floor Regionally Inspired Kitchen
Thursday, June 27: Fashion is the focus when the Concierge+ and Holly Quartaro join forces in the Alley to help kids create their own fashion look and runway show
Friday, June 28: Join the team at Fossil when kids learn about embossing and other activities.
TICKETS:  Not needed, but spaces are limited
RSVP:
Lululemon: https://summersquadwithlululemon.splashthat.com/
LUSH: https://summersquadwithlush.splashthat.com/
LeCreuset: https://summersquadwithlecreuset.splashthat.com/
Holly Quartaro: https://summersquadwithhollyquartaro.splashthat.com/
Fossil: https://summersquadwithfossil.splashthat.com/
RSVP is required. Note that sessions are limited to 25 kids, and once RSVP capacity is reached, no additional attendees will be allowed.
---
Theater Camp for Children with Hearing Loss
Presented by UTD Callier Center for Communication Disorders & Hosted by Dallas Summer Musicals
WHAT: Interactive, theatre-themed camp for children Kindergarten – 12th grade with hearing loss, and their siblings.
WHEN: 2:30 – 3:15 pm, Monday,  June 10 – Friday, June 14.
WHERE: Music Hall at Fair Park, 909 1st Ave, Dallas, TX 75210
Students will participate in Aladdin-themed activities, examine elements of musical theatre production, get hand-on experience with DSM's hearing assist technology, enjoy a matinee performance of Disney's Aladdin at the Music Hall at Fair Park and attend a screening of the new film version of Aladdin.
Groups of 10 or more get concierge service and may receive a special discount on their tickets. To book a group, please call (214) 426-4768 or email [email protected]
---

READY, SET, READ! 2019 Mayor's Summer Reading Challenge
While this isn't a summer camp, it's definitely a fun program your kids can enjoy over the summer (and earn exciting prizes, too)!
WHAT:
With a goal to keep academic skills sharp during the summer and encourage daily reading among the whole family, Dallas Mayor Mike Rawlings (for his final year) will join Dallas families to kick off the 2019 Mayor's Summer Reading Challenge. The program encourages daily reading of books, newspapers, magazines, audiobooks and e-books.
Participants can enjoy fantastic prizes and more than 2,500 weekly STEAM (science, technology, engineering, arts and math) activities offered throughout the summer at neighborhood locations.
WHEN: 
June 1 – August 10, 2019 with registration open all summer.
WHERE:
Festival of Books and Ideas Kickoff (June 1) and special kickoff parties that will take place at every library location on Saturday, June 1 (or throughout the week). These include carnival games, space-themed parties, a 90s party, fire truck show and tell, animal shows, STEAM activities, musical performers and more. (Check with each local library for specific details.)
COST: FREE!
Registration is now underway at any of the 29 Dallas library locations or online at dallaslibrary.org/msrc.
Participants who sign up by June 1 will be entered in a drawing for
four tickets to see Aladdin at the Music Hall at Fair Park.
To sign up or learn more, go to dallaslibrary.org/msrc or call 214-670-1671.
---
SEND US YOUR FAVORITE CAMP SO WE CAN ADD IT HERE! 
Check back frequently for updates!
Do you have some favorite summer camps for kids? Share them with other moms in the comments below!
---
---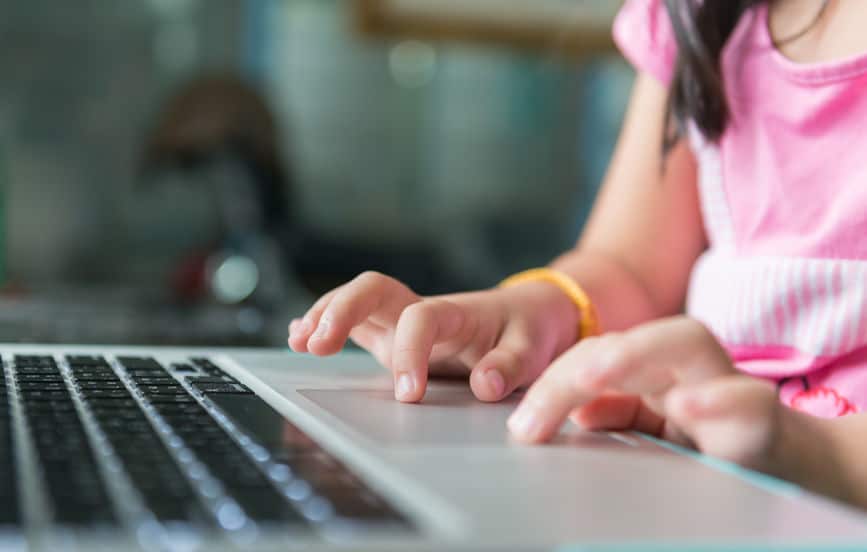 Whether we like it or not, 2020 changed how we socialize. Maybe you're not quite ready to send the kids off to an in-person summer camp, but heaven knows you've got to have something for them to do! Much like schools had to pivot for online learning, many camps have...
read more