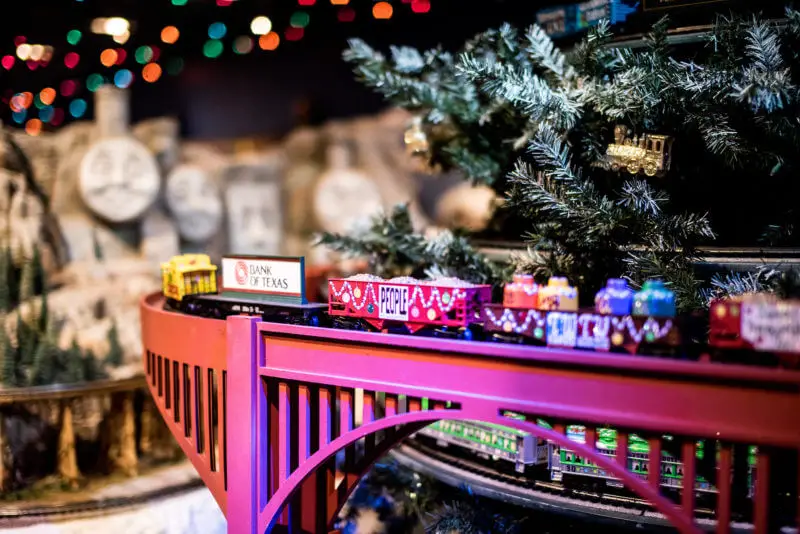 Traditions and Christmas go hand in hand, but there's one Dallas tradition we always work into our busy holiday season. We visit the Trains at Northpark!
The Trains at Northpark features the largest miniature train exhibit in Texas and serves as a fundraiser for the Ronald McDonald House of Dallas. It's been a Dallas must-see every holiday season since 1987, featuring 1,600 feet of tracks and more than 700 railcars, all tucked into a retail location in North Park Mall. The railcars feature major corporations, organizations and families who are committed to supporting Ronald McDonald House of Dallas (RMHD).
You really won't believe the detail that goes into the intricate cityscapes that are miniature versions of Dallas, New York, Washington, D.C., and San Francisco. You'll also recognize New England's fall foliage, the Grand Canyon, and Route 66.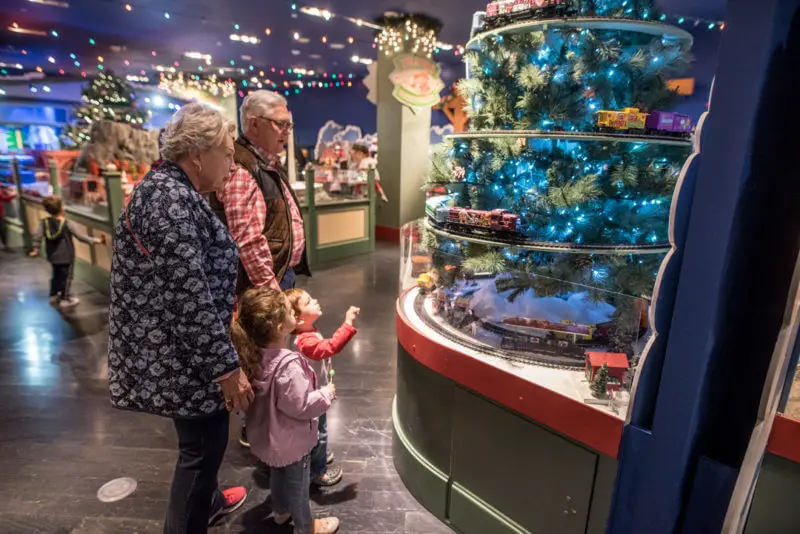 The Trains at NorthPark have helped to raise more than $13 million for Ronald McDonald House of Dallas, and has a bigger-than-ever fundraising goal this year to help RMHD serve an additional 50 percent more families of children receiving essential medical care. Their programs provide a place to stay, meals, events, emotional support, and special needs for families during a very difficult time.
The magical display runs through Jan 3rd. You can purchase tickets online at TheTrainsAtNorthPark.com or at North Park Mall. Tickets are $10 for adults and $5 for children. Please see HERE for the Covid guidelines.