He said it couldn't be done.
The Princess Cupcake and I were beach-bound in a stylish 2013 Buick Encore loaned to us by GMC.
He said no way could we fit ALL those bags for our girl's vacation into the sporty luxury crossover. He's so funny because we planned on bringing the kitchen sink. Maybe even two of them.
But no Daddy. We were not bringing Daddy on this trip. Or the puggies. It was just us girls. (God help me.)
Thankfully the Buick Encore was the perfect size for two girls and their resort stuff for 6 days. We packed:
Two full Vera Bradley weekender bags
One large bag of my shoes, toiletries, hair dryer, etc
One Disney princess duffle bag full of Barbies
One target bag of with last minute miscellaneous toys
Vera Bradley camera bag
Laptop bag
Large purse
Cooler
Large tote full of groceries for the condo
Large Delta ghost kite
All the Cupcake's t-ball equipment – helmet, t-stand, balls, two gloves…
Extra large bag of beach toys including boogie boards- yes I said board

s

Small beach tent
Large box with portable DVD player and 30 movies (it was a long drive)
Princess bike with training wheels
Oh yeah, we did. Dropped the split backseat down and still had enough room left to go shopping AND still see out the back window clearly. Bring it!
We launched our inaugural girls trip at 9:22 a.m. The excitement of the vacation ahead of us had us both grinning from ear to ear.
Then at 9:53 a.m. the Cupcake says,
"Mama? Where's blankie?"
My heart sank. OMG. We left blankie. Her single-most treasured possession in whole world. I knew exactly where it was. It was on my bed at home.
ARGHHHH. We had just gotten out of Dallas traffic and were on open road.
There was an additional 10 hour drive in front of us and I was not keen on backtracking the hour turn-around. She could see the terror on my face.
"It's okay Mommy. I'll be okay without her."
Um. What?!
I was shaky. Should I be happy with this milestone, or terrified of what's to come at bedtime?
I was in disbelief, but we agreed – together – to keep going.
She watched Barbie and the Pink Shoes three times in a row. She was happy. For now anyway.
Four hours into the drive and I was happy too. I forgot about the blankie and had fallen in love with the smooth drive and easy steering, XM radio, the little mini mirrors built into side mirrors to eliminate blind spots, and all the little cubbies to organize everything I needed at my fingertips. And let me tell you that I nearly did a back-flip at the fuel pump when it only cost me $40 to fill the Encore's tank.
Seriously, that's $20 less – ONE-THIRD – the cost to fill up my same-sized cross-over. Quick math told me this Buick was saving me about $100 in fuel costs on this trip. Sweet, 'cause there is a ginormous outlet mall a few miles from the condo that has great deals on kids clothes.
And plenty of lovies to choose from to be a suitable surrogate blankie…
Stay tuned for more of our vacation adventure!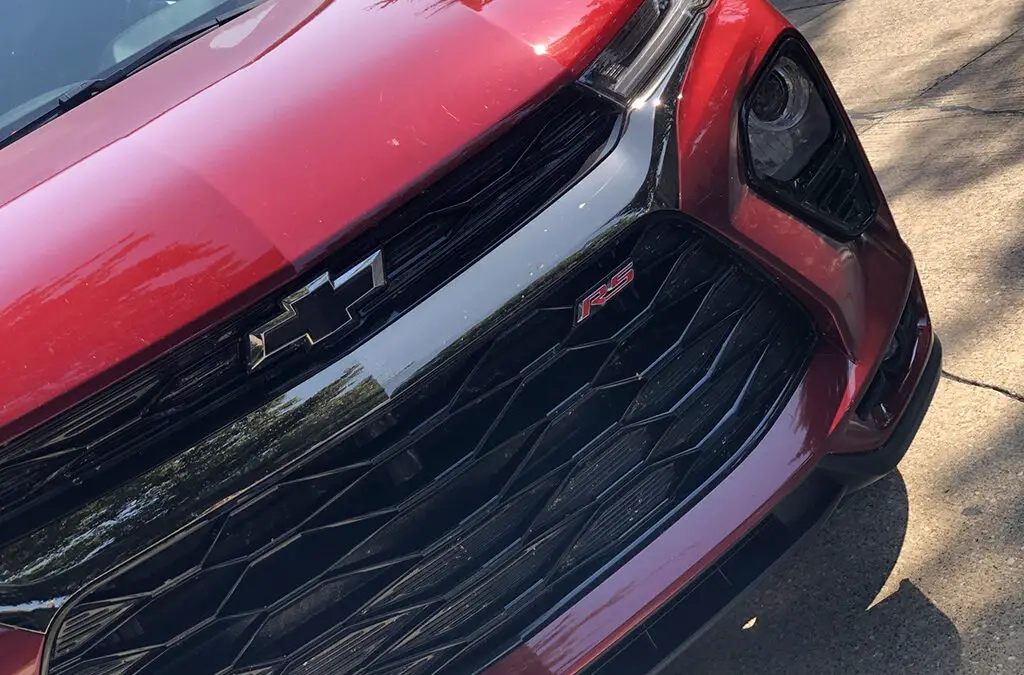 This is a sponsored post. All opinions are my own.I recently had the cool opportunity to test drive the 2021 Chevy Trailblazer for a week, and naturally, we took it to the 2020 State Fair of Texas event since Chevy is a headlining sponsor. As you likely know, the...
read more