What is Silvercar by Audi?
I always check my American Express for offers when I'm renting cars, looking for a discount on one of the big three (Hertz, Avis, Budget). The only car rental offer I found was for something I'd never heard of, "Silvercar by Audi."
Hmmm. I like Audi's. It would be nice to spend a long weekend driving a car I like — rather than a stripped down car rental version of a car I *thought* I'd like. I searched it up and learned I would qualify for a new customer 20% off discount, in addition to my American Express statement credit. Believe it or not, when it was all totaled out, it was less expensive for me to rent the Audi for this trip than one of the many other acceptable flavors of vehicles I found on Expedia. It was a no-brainer to try out Silvercar.
Which Audi cars can I rent?
When renting through Silvercar, you have the option of 4 Audi models. I chose the A4 because it was just the three of us and I wanted a car with a trunk to be able to conceal our luggage while at the soccer fields. Also because I waited until the last minute, they only had two cars available, lol. It was that one or the Q7 – which was out of my budget even with the discount.
Is it easy to rent an Audi?
I'm happy to say, the online forms were short and reasonable and NOT swimming in small print that have you convinced that you're offering up your first born as collateral to the car rental company. I took care of all of it in about 5 minutes at the time of reservation. It was so simple and straightforward, I thought maybe I had forgotten to do something.
What I purposefully didn't do though, is tell the hubs that I was trying something new. He does not like surprises so I was praying that this would turn out to be a good one.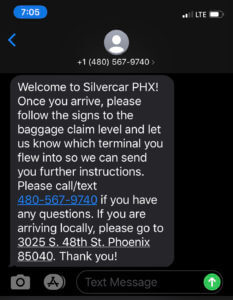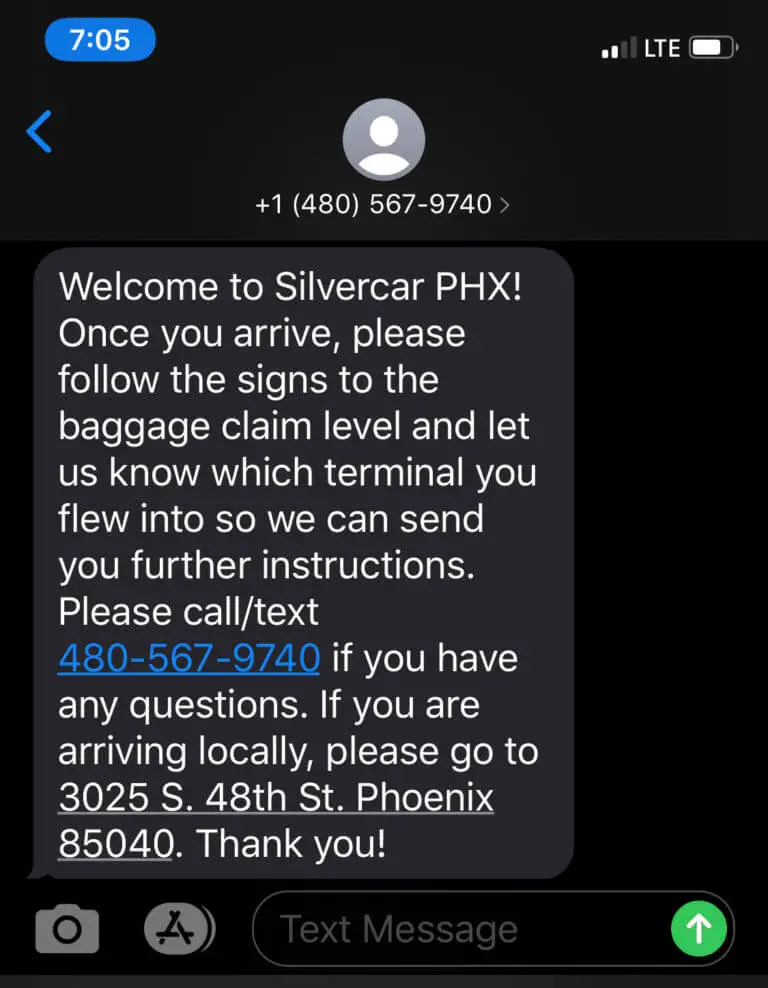 When we landed in Phoenix, I had a text message waiting for me with pickup instructions to call or text Silvercar with our arrival terminal. I called because I was genuinely curious if I was going to talk with a human – and airports can be confusing. It was a real person in this country who answered and gave me great instructions on the pickup location. He obviously knew the airport I was in, and then texted me the details just in case I forgot.
Meanwhile as we navigated through the baggage claim, the hubs was starting to direct me to the rental car pickups and asking questions about which company to head for. I just said, "We're trying something new." He was eyeing me with a skeptical look and bracing the Cupcake for a harrowing situation with, "Mama's making us guinea pigs!"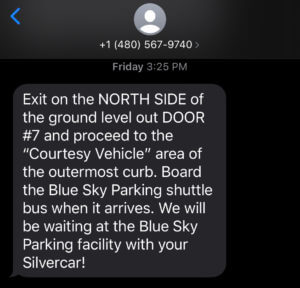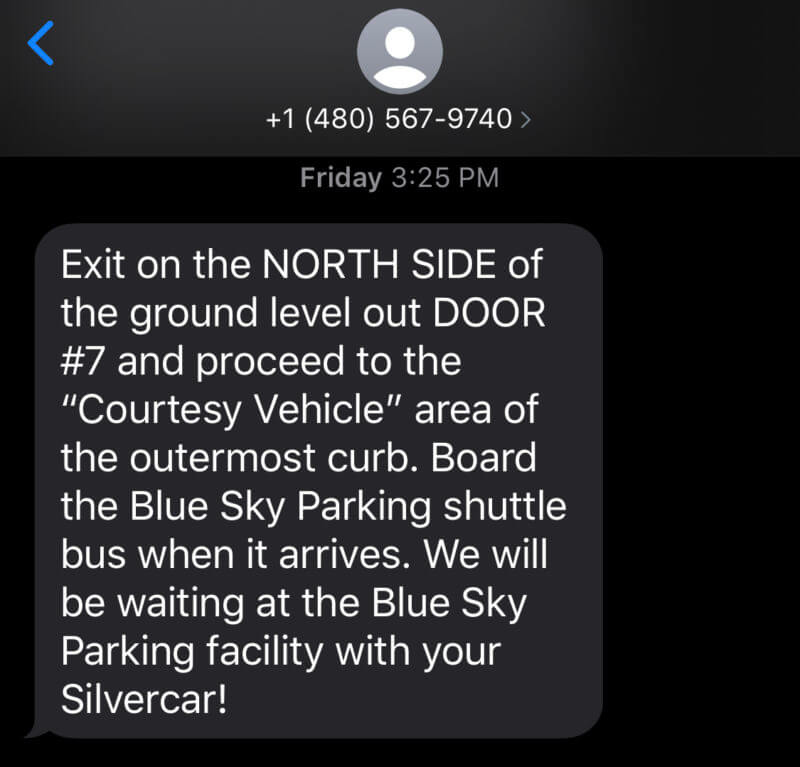 The shuttle bus arrived to get us before we could even walk to the curb. So far my experiment was going great.
It took us directly to our car, where there was a concierge waiting for us to help us on our way. He didn't even try to upsell us with anything. He did offer us water though.
Why is it called, "Silvercar by Audi?"
So as it turns out, it's called "Silvercar" because all the cars you can rent are silver, and well, silvercar.com.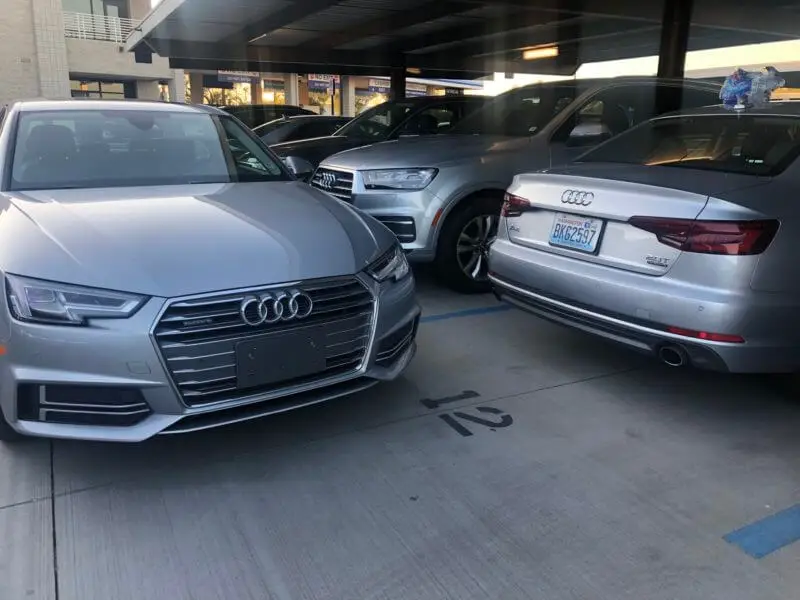 We scanned the car with the app and it unlocked. The hubs was now looking much happier that he was going to be riding in style, but eyeing me with a "HOW MUCH DID YOU SPEND ON THIS" look. I just laughed and kept my secret for a little longer.
After inspecting the car for any scratches, we were off. The whole pickup experience was SO pleasant! Once we got out of the car park, I couldn't keep my story any longer. The hubs took it all in, fiddled with the console knobs and silently basked in his luxury ride to the hotel, obviously pleased with my discovery.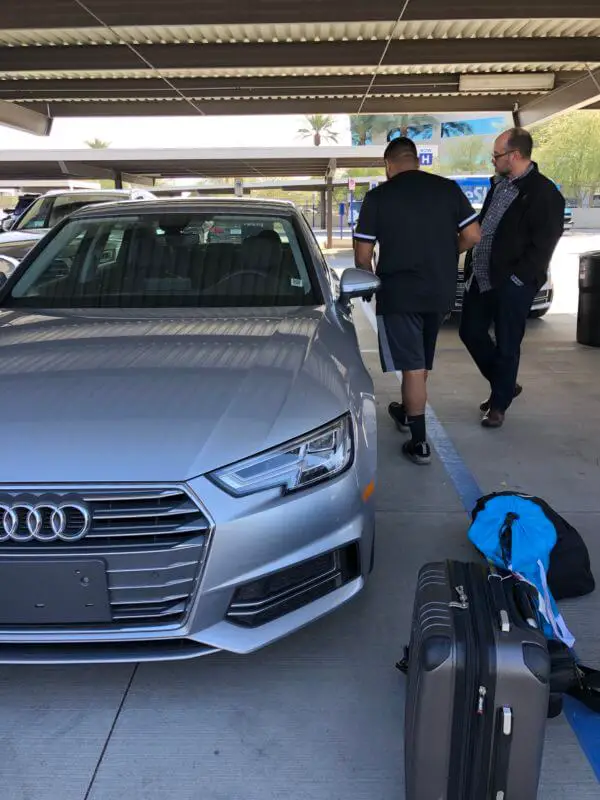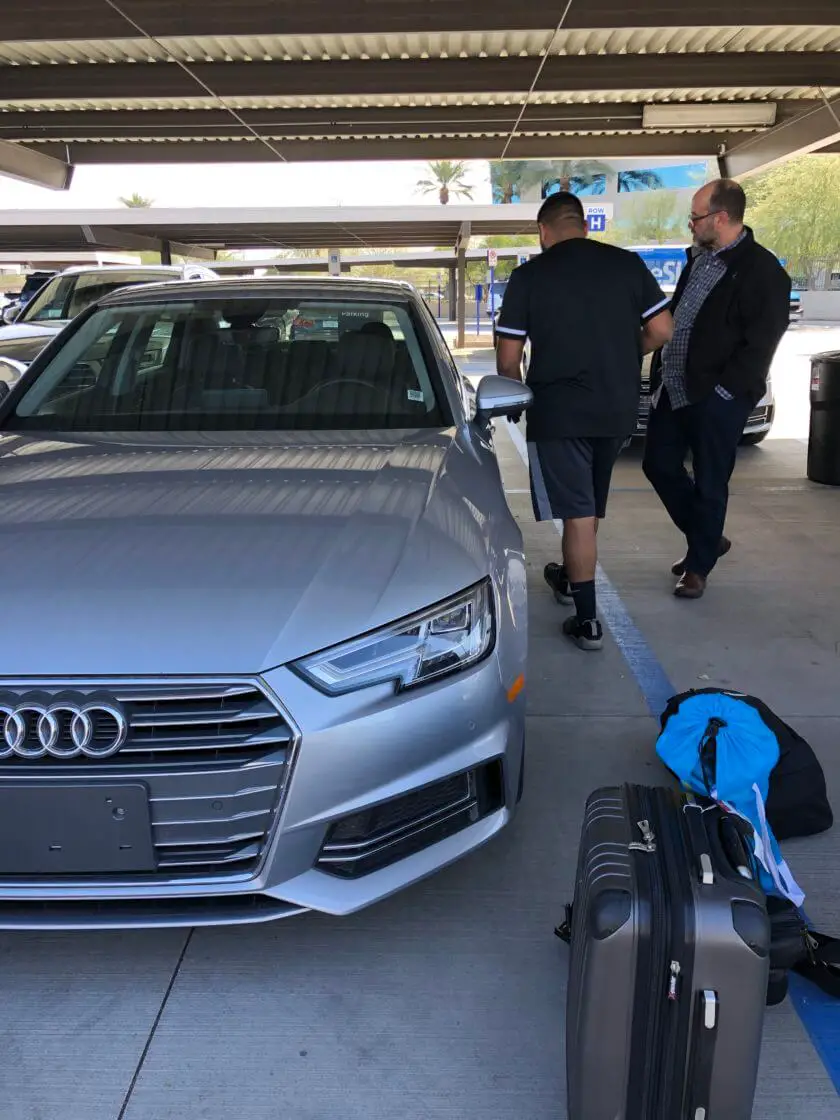 Later that evening, I was reading messages from two of the other parents on our team who spent well over an hour waiting in line to get their reserved car. Not. Even. Kidding. I wasn't going to rub it in that we had avoided all of that drama.
Of course the car drove like a dream and got great gas mileage which was a bonus because the fields were 20 – 30 minutes away from where we were staying. I was so happy to have a fun and safe car to drive over the 4-day weekend.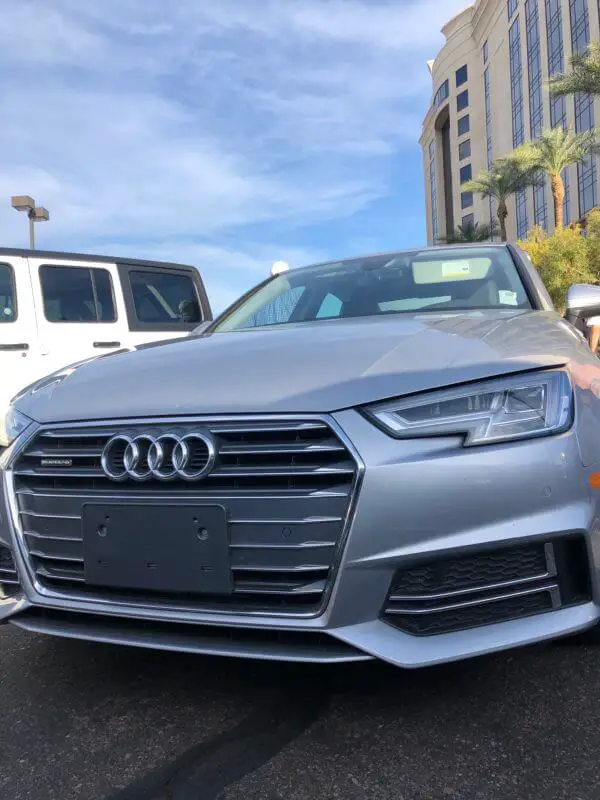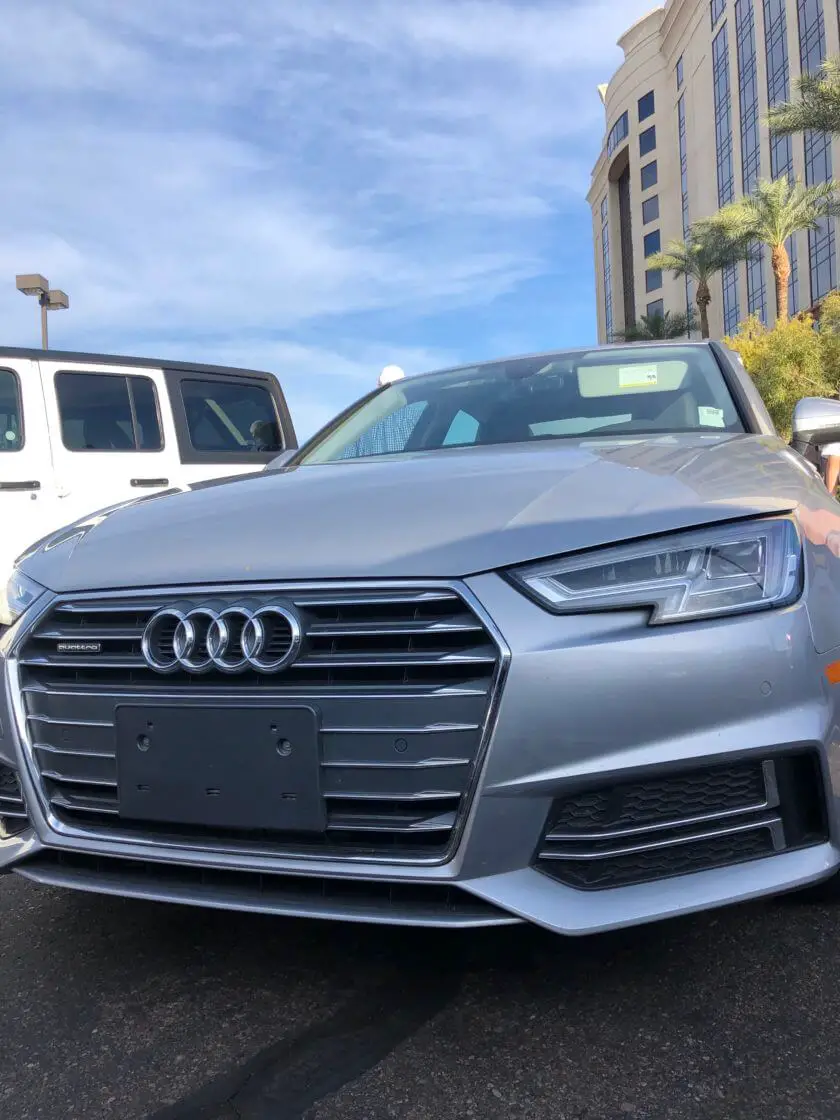 The only issue I had – and I should have just called to ask – was that my navigation was not active, which my understanding is that it is included on all rentals (they also offer free car seats and ski racks). I used my phone's GPS so it was NBD but in Phoenix, you can't be seen even holding your phone or else you can get a $500 fine (ask another parent that was on our trip). The dashboard maps however, did show where gas stations were so that was helpful when it came time to fill the tank.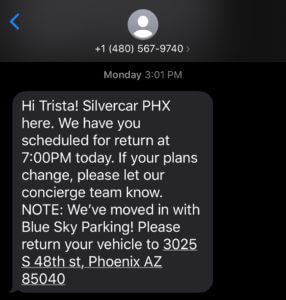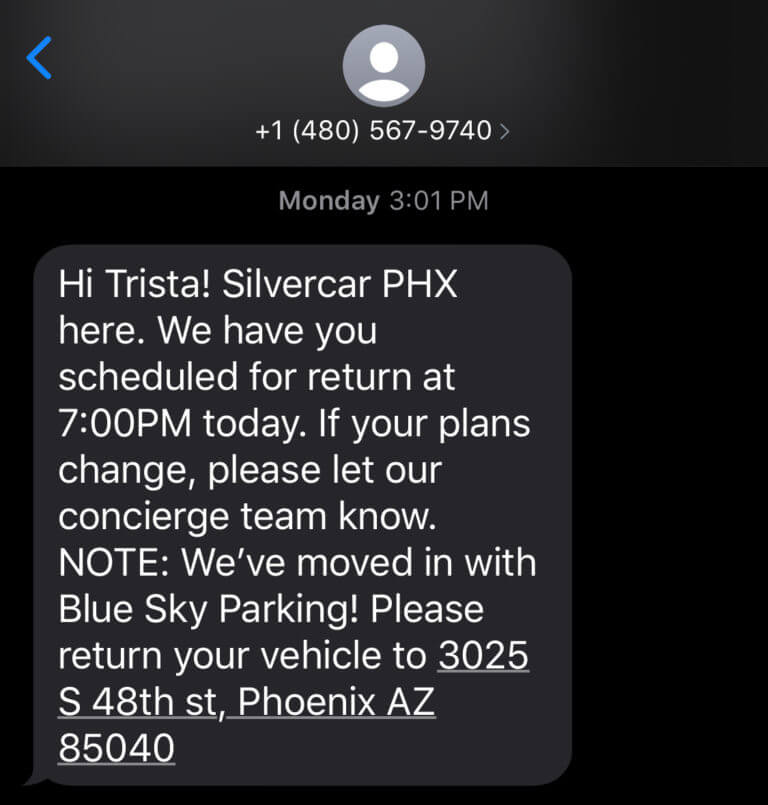 The return process was just as easy as pickup. We brought it back to the same off-airport parking center. And if you're wondering how efficient it was, again we beat the other families returning cars at the same time with "other" rental companies by easily 30 minutes – and that's with us waiting for 5 minutes for our shuttle to take us back to the airport. Mind you, they apologized for the 5 minute wait. Really? Really.
I guess if you actually did have to wait longer for the shuttle, they have a Silvercar Lounge that you can use. However, in some cities they offer curbside delivery and pickup. I'm not even kidding.
On the ride back to the airport, we chatted with another guy on the shuttle who was returning an Audi Q5 at the same time we did. He was also a newbie to the Silvercar program. He shared that he was from a small town so when he travels for business, he likes to get a sturdy car that he feels safe in. He's so right about that. There's a confidence in knowing you're in one of the safest cars on the road when everything else is unfamiliar. We both agreed that this wouldn't be our only Silvercar rental.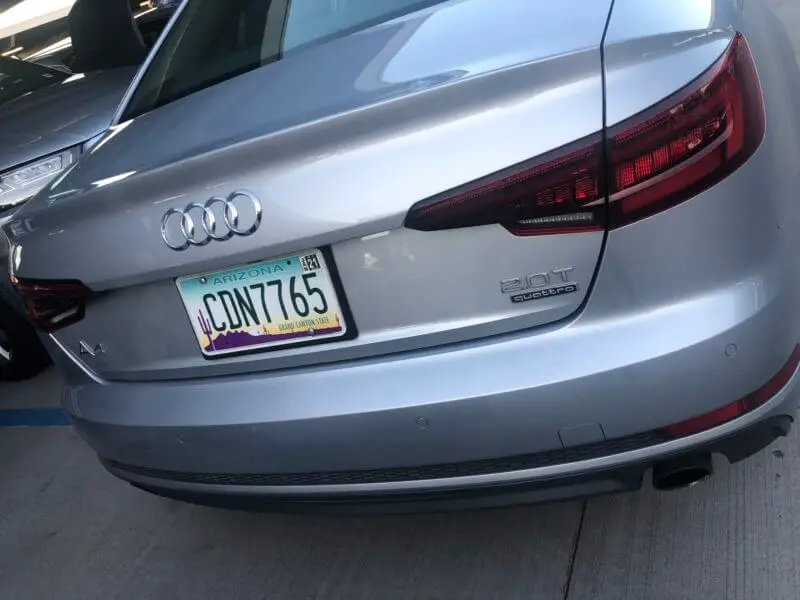 My bill was emailed to me while we were on the bus, and also appeared in my app, which I don't think I've mentioned how beautiful and streamlined it is. And if you're wondering if you can use the app and have the same experience if you've booked your reservation through a third-party, the answer is yes.
This sounds pretty great. Is there a loyalty program?
Right? Like the only thing better would be if you could earn loyalty points like every other travel-related company. Well, guess what… I earned loyalty points for renting that I can redeem later for rentals or upgrades so that Q7 may be in my future after all. Points are equal to dollars spent, and you get a free one-day rental with 516 points, which means I'm more than 1/2 to a free day rental anytime I want because there are no blackout dates.
And if I bought an Audi, I would get a free week of rentals. (Too bad we just got two new cars…)
TBH, this was the easiest car rental experience I've ever had.
Silvercar is currently available in 26 markets. I hope it's where you're going next because it's pretty awesome.
As of January 2020, this is where Silvercar by Audi is located.