Somebody had a birthday last week and thank goodness it wasn't me. I'm done with birthdays, unless I can recycle the numbers I've already used.
Ah, but to be young and 7. When you are 7, birthdays are a Very. Big. Deal.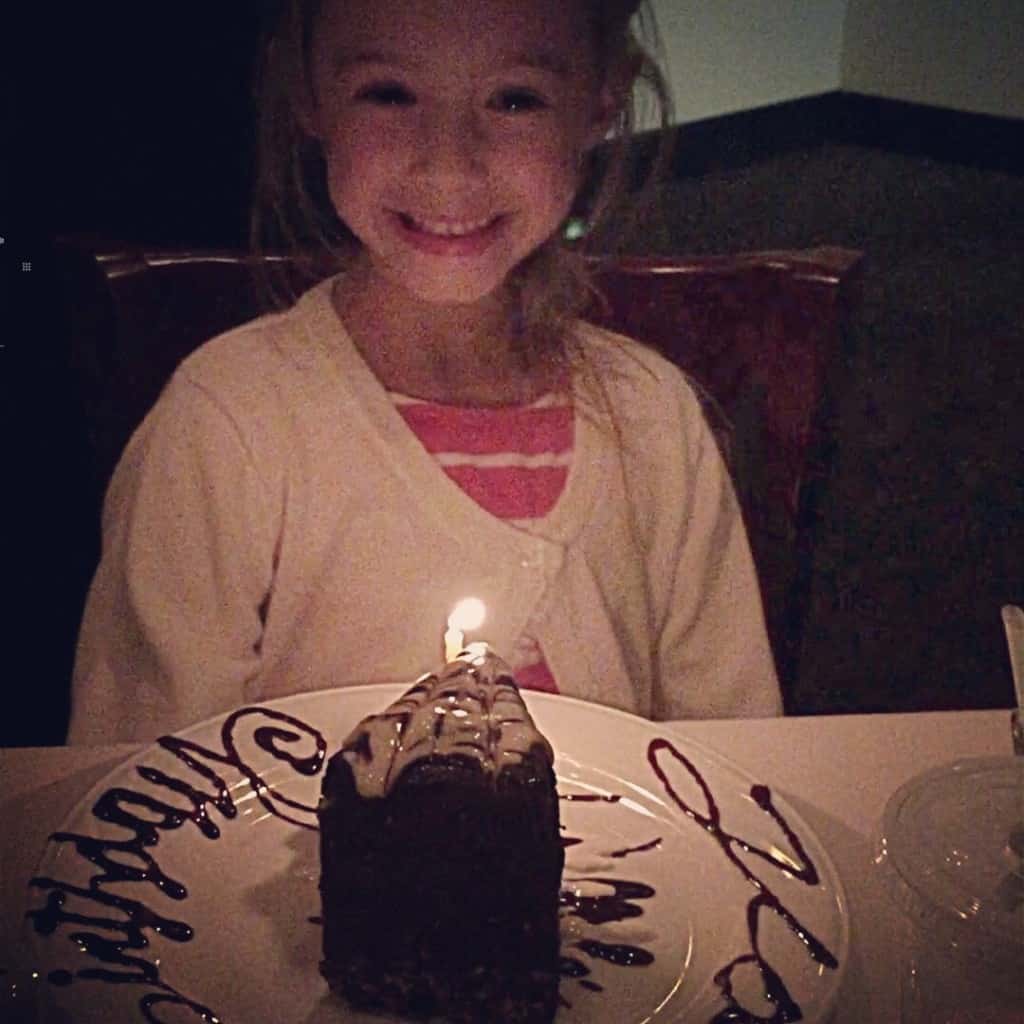 Like a surprise yard full of flamingos big deal.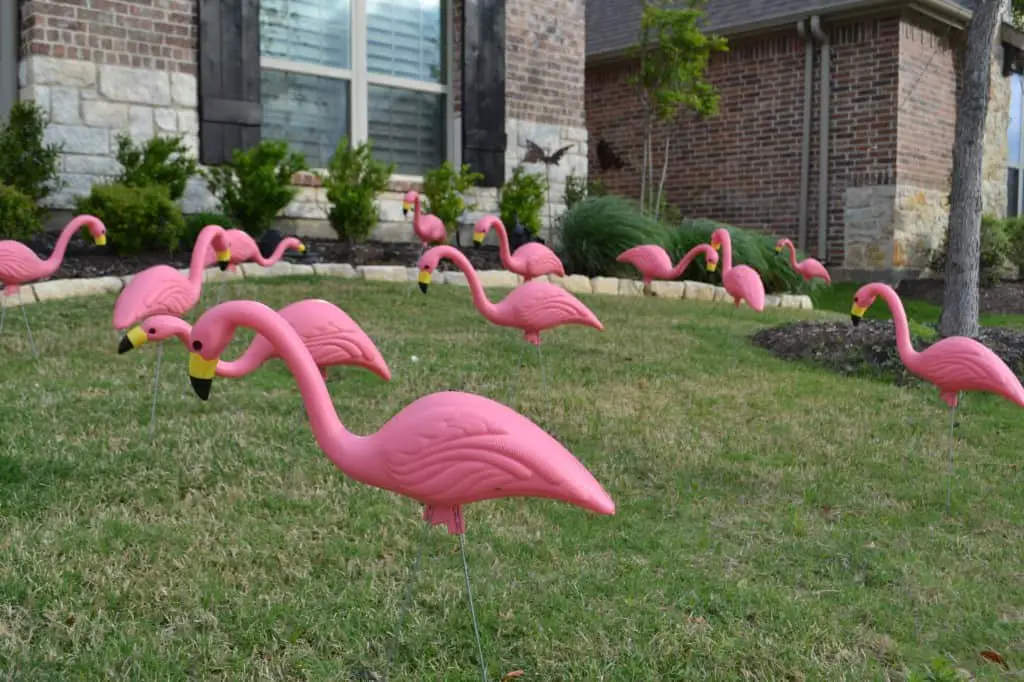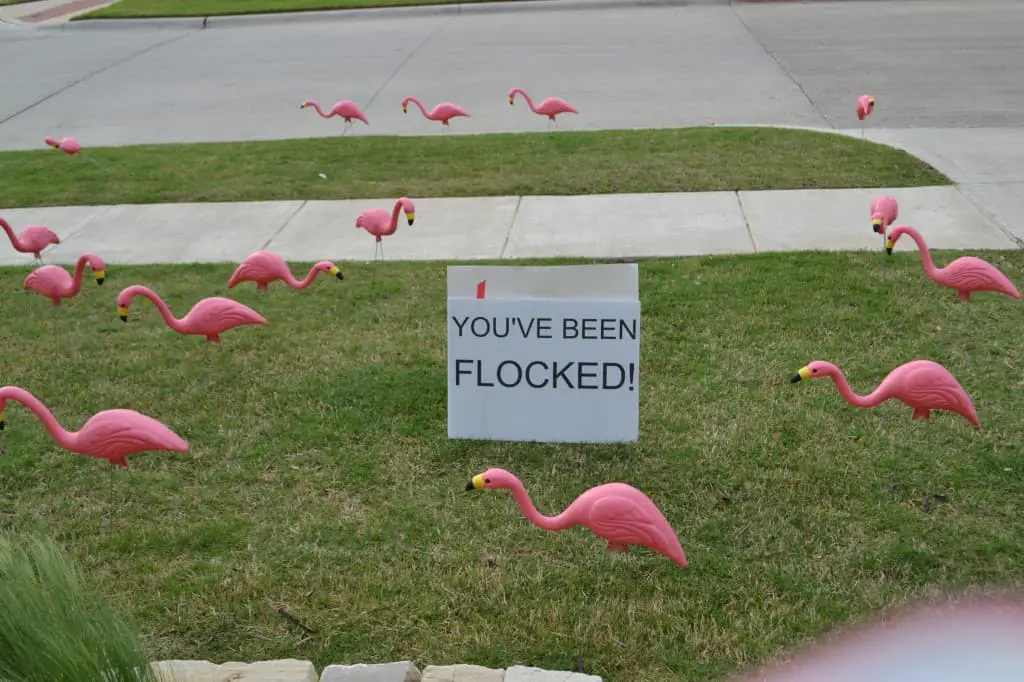 In previous years, the Princess Cupcake has been all in on the mega party. Rent out the park, invite everyone you know and well… you know the drill.
This year, she surprised me and specifically requested a party at Build-A-Bear. And we all know, you cannot invite everyone to Build-A-Bear because it adds up so quickly. (I don't think we've ever gotten out of there under $60.) I explained to her that no way we could include everyone in her seven peer groups if we were having a party at Build A Bear (Seriously, 7: soccer, basketball, dance, new school, old school, Girl Scouts, and DI). I also explained to her that the fewer friends we brought with us, the more stuff they each could buy. Let me tell you how fast she grasped the budget concept during that conversation. I'm a little shocked she brought anyone with her at all.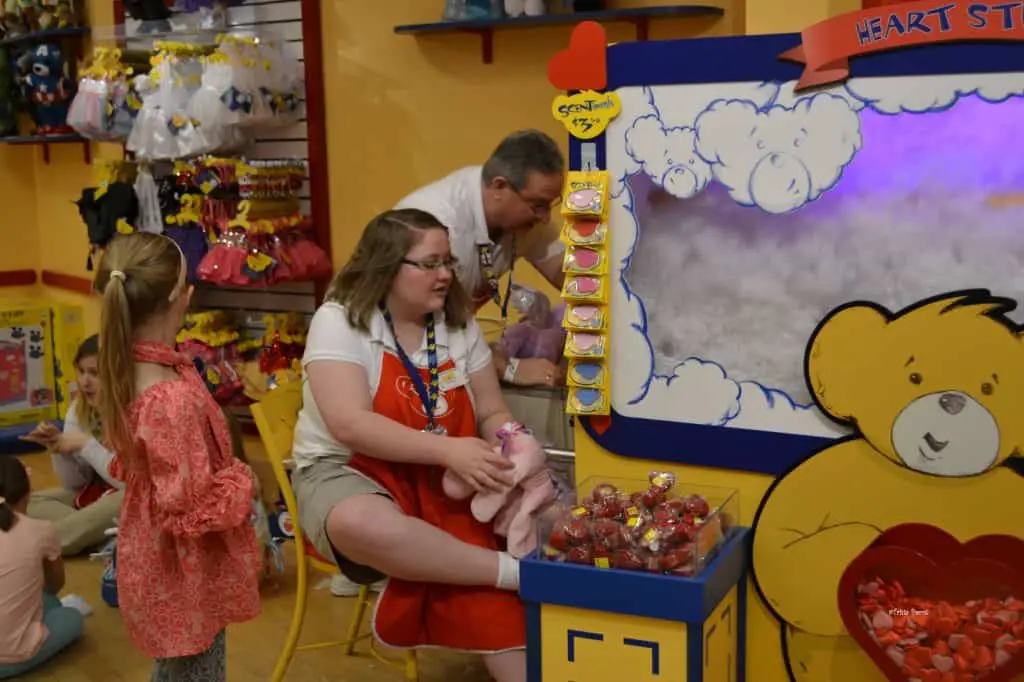 The other thing you can't do at Build-A-Bear? Eat. There are no party rooms – at least at the Frisco location – so no decorations. No bringing food. No running around crazy with a DJ (still my favorite party). No goodie bags -> they got a bear + accessories. It's very low key: A creative mom's party-stifling nightmare.
Since I swore after last years' disastrous Frozen cake (made by me) that I'd never make her cake again, I kept to my promise and had my uber talented friend Christy of C-Star Cakes make it so I didn't have that to do either.
Christy did an amazing job. Especially given the Princess Cupcake's request. (OMG, ignore the laundry explosion in the background. #messyreality)
And see what she delivered.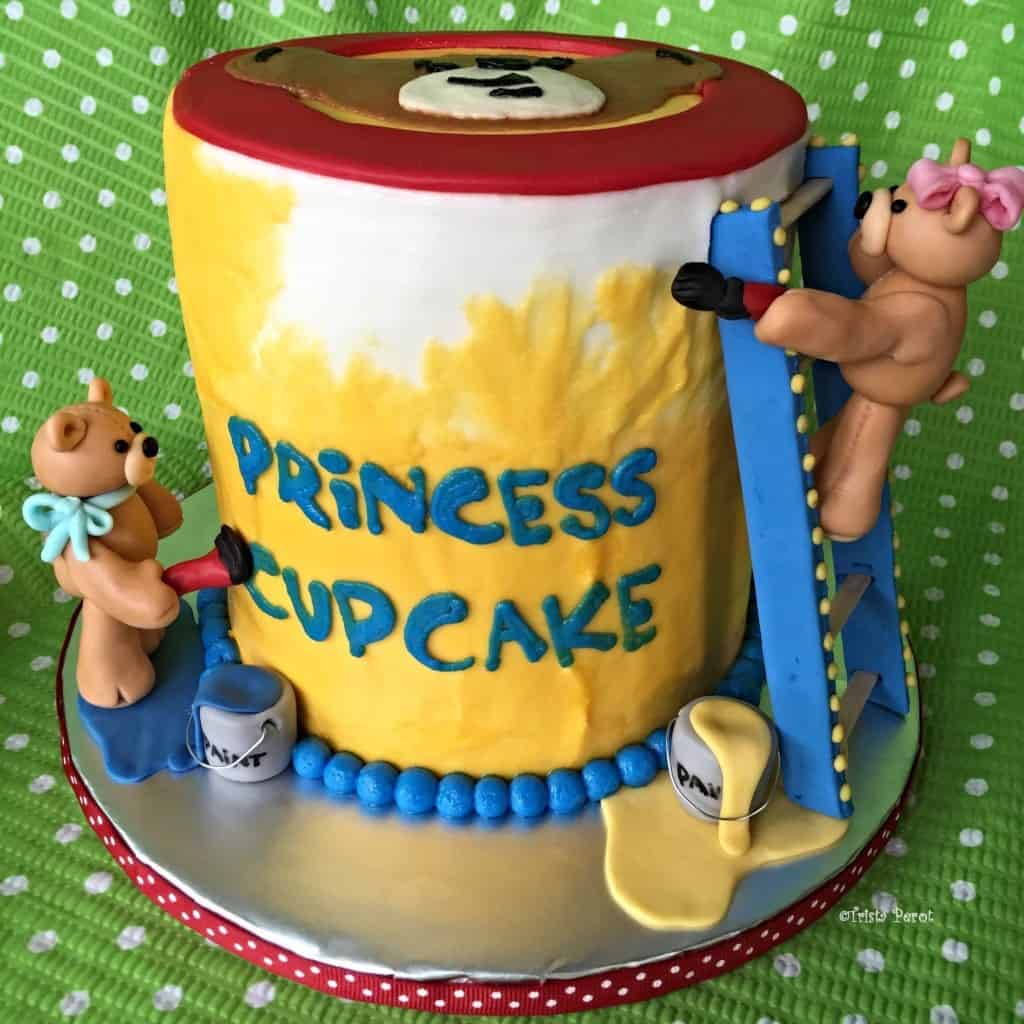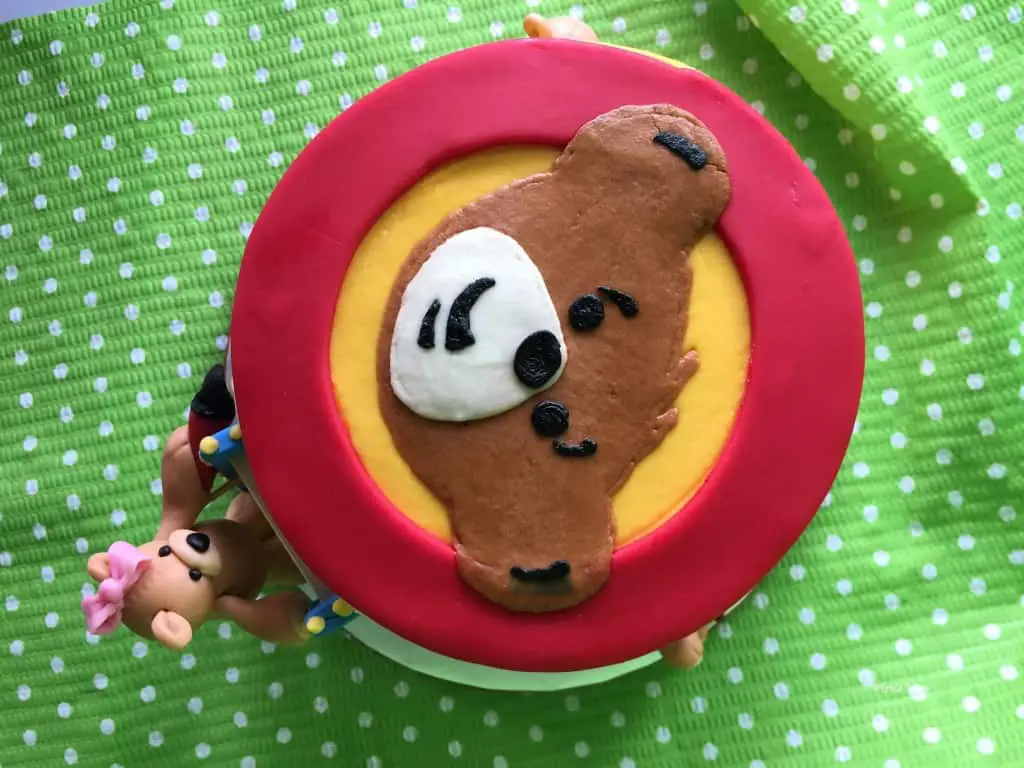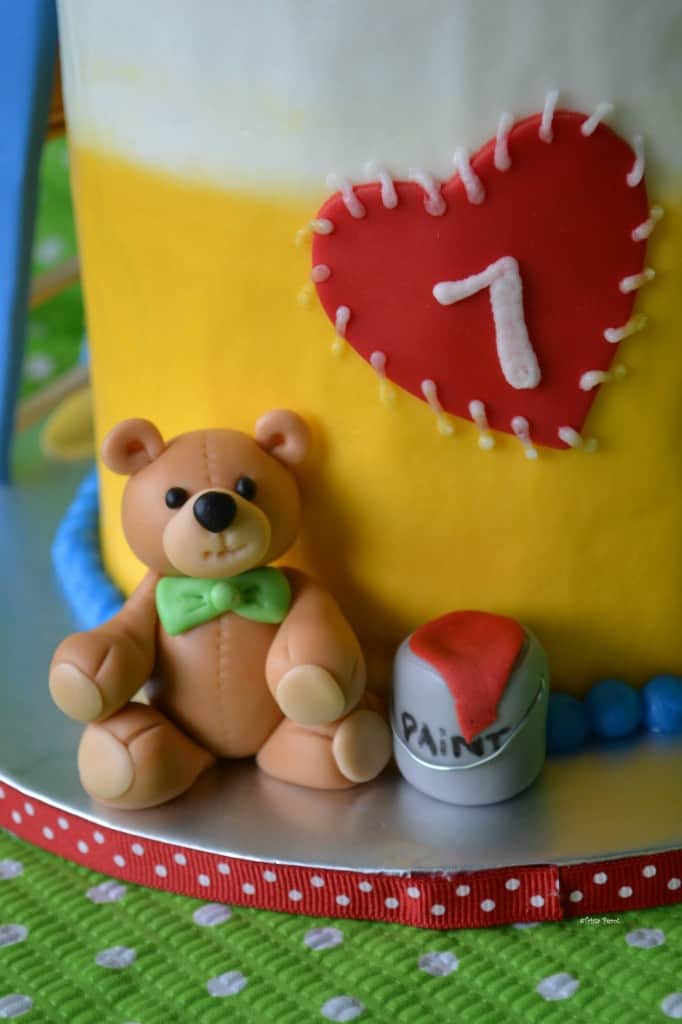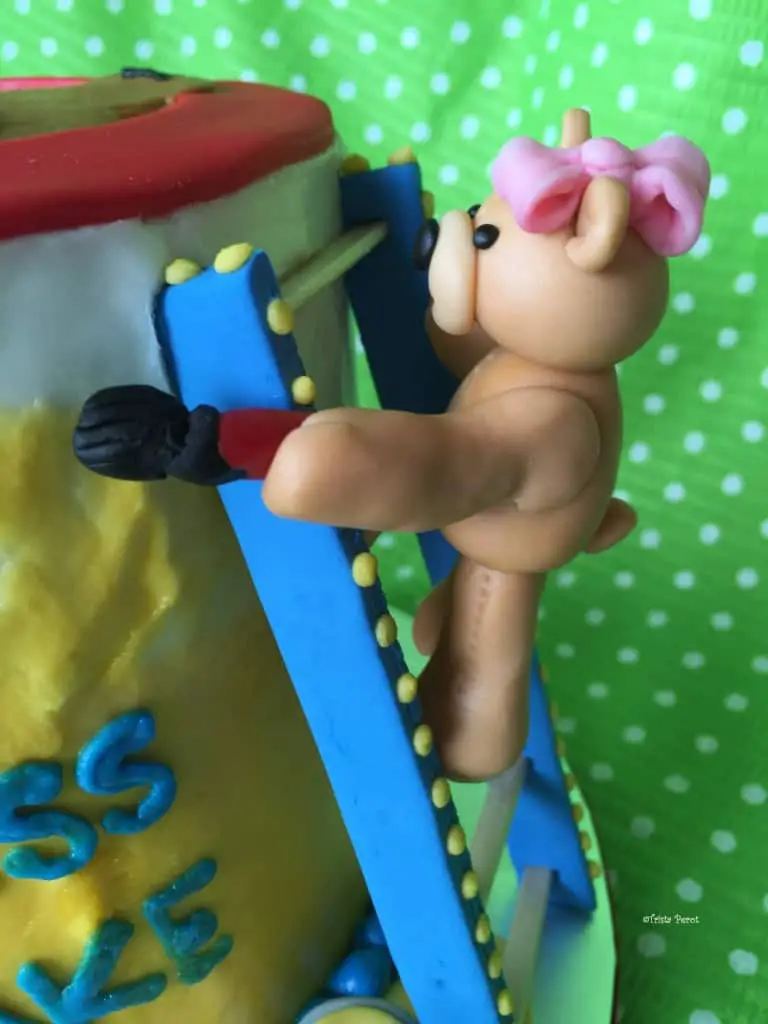 Since we couldn't bring food in, we staked out a spot in the food court anchored by this cute balloon centerpiece from Frisco Party Station,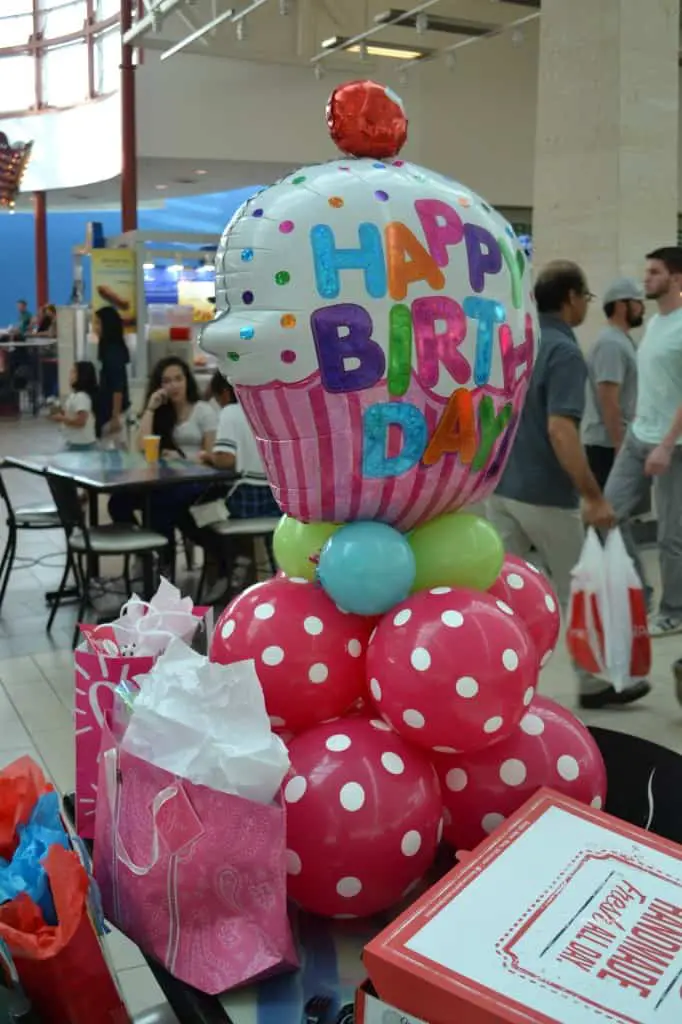 and ordered Sbarro pizza. We didn't even use the cute cups I bought! (Keep the receipt ladies, those can be returned.) Because there were so few friends invited, thank you notes are a breeze, and hence no fighting for weeks to get them written. For that, I am especially grateful.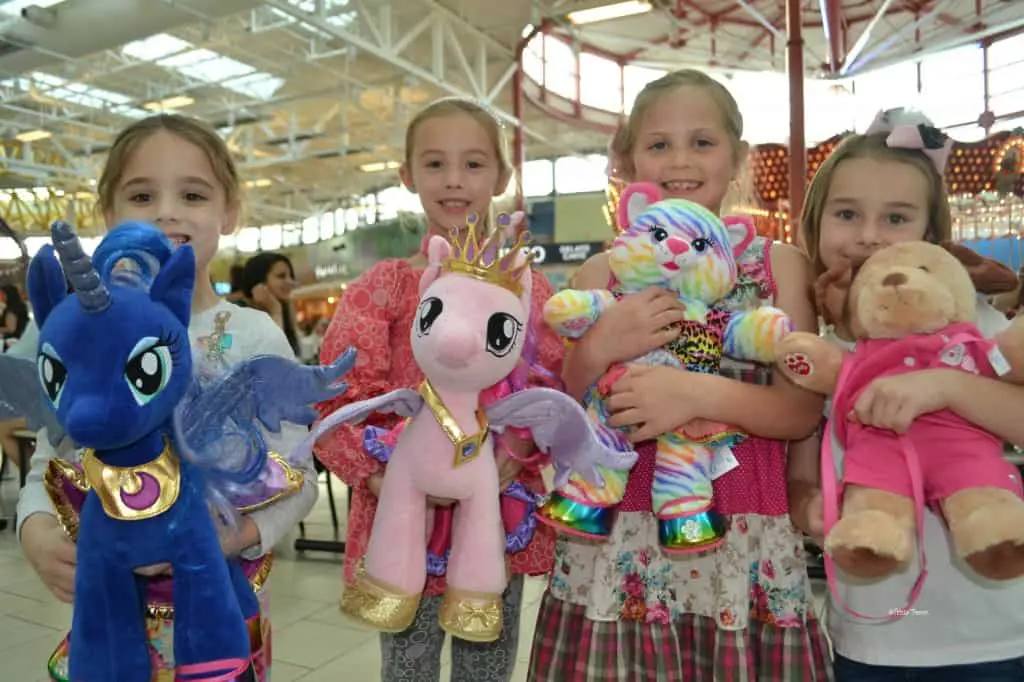 I feel like I got a total birthday pass this year, like it didn't really happen. Even her school won't let us bring in homemade treats for birthdays AND they don't even celebrate on the kid's birthday so I couldn't throw all my pent up creativity into a class party either. (Conspiracy against the party-mom, I swear!) I had purchased her presents methodically over the past couple of months, so I truly had next to nothing to do!!!
Alas, don't feel sorry for my suffering. It's not about me planning a big party, now is it? It's so easy for us type-A moms to get swept away with the party planning because it's FUN. It's challenging! We can raise the bar from last year to make it better and better this year! But as much of a creativity rush as it has been for ME to plan the photo-perfect mega party, this was HER birthday, and that other stuff didn't matter to her 7 year old self.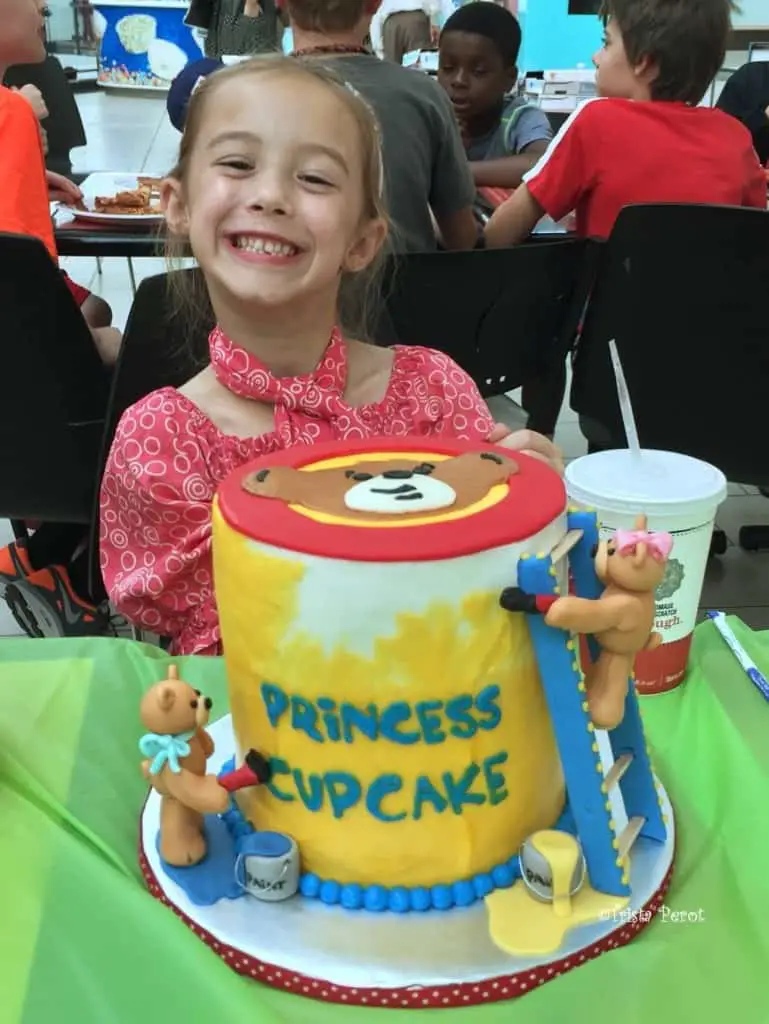 A low fuss, intimate afternoon with her very closest of friends was exactly what SHE wanted. Maybe that's reflective of her developing personality? Maybe she wanted Mommy to pay attention to her instead of burning the midnight oil with my Silhouette? Or maybe she just really wanted that Princess Cadence unicorn on roller skates?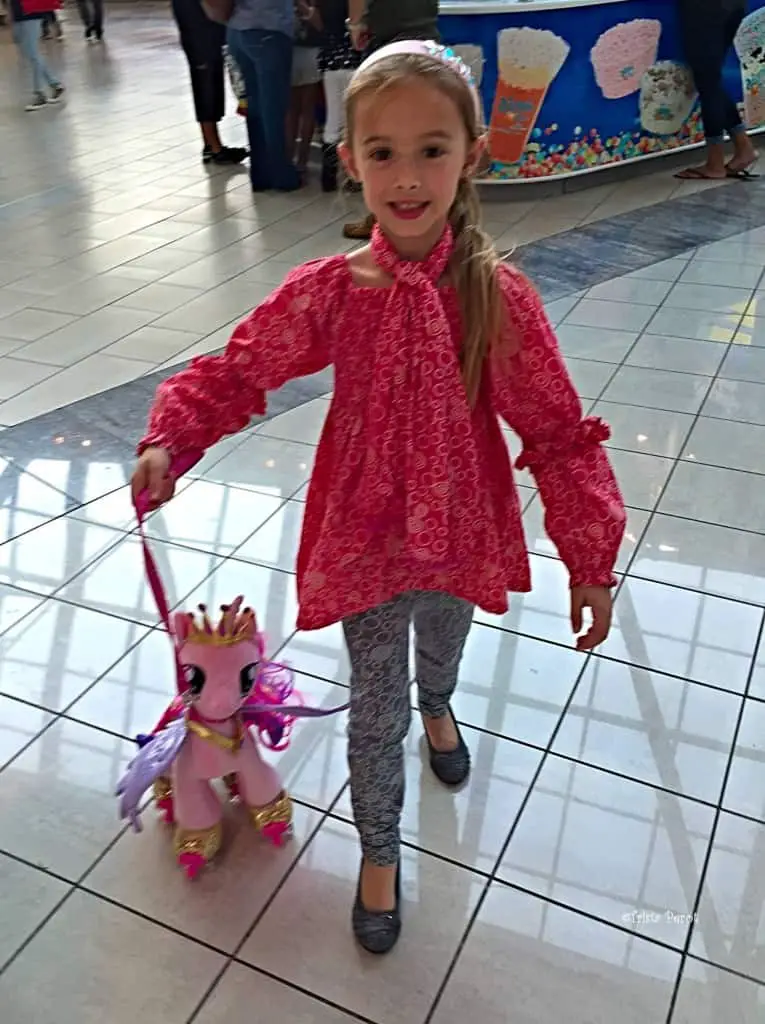 Doesn't matter. Making good on HER perfect afternoon, that's what 7th (or any other age) birthdays are all about.