Do you try and find the art when you're traveling? We do, and our recent trip to Gulf Shores, Alabama found us exploring the Coastal Arts Center of (nearby) Orange Beach. Here's a quick tour of what you can find there and why it should be on your bucket list of things to do in the area.
Gulf Shores, Alabama, have you been? My daughter and I went there last week. Whenever we go on a vacation, I like to try and find the art. So I want to tell you, if you are traveling anywhere in the vicinity of Gulf Shores, Alabama, Orange Beach, you definitely want to check out the Coastal Art Center.
It's a newer 10,000 sq. ft facility, built a handful of years ago with a modern, gallery vibe. But the coolest thing is it's allocation right on Wolf Bay so the view out the back is just incredible. They have weddings there. It's on a park and if you just had the art gallery alone and the view you'd be perfectly happy, but wait, there's more.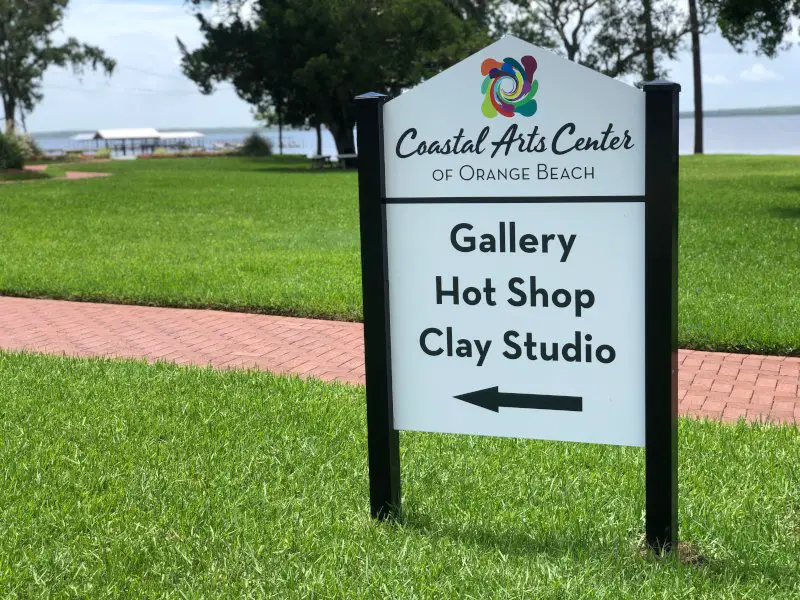 There are three little studios along next to it. One of them is a 'hot shop,' where they do live glassblowing demonstrations every day. When we went, there was nobody else there so it was just us and all these artists blowing glass. We got to ask them all these questions and just learn and watch and absorb. Very cool! 
I've got some pictures to show you the other thing next to it was a little studio, which was a clay studio and they were making bowls, I think at the time they're kind of texture bowls. And so they had like a wall of glazing and I wanted to buy all of the pottery. So the last place that they have is like a little studio for painting and camps and whatnot. And you open the doors and you just get greeted with this rush of creativity.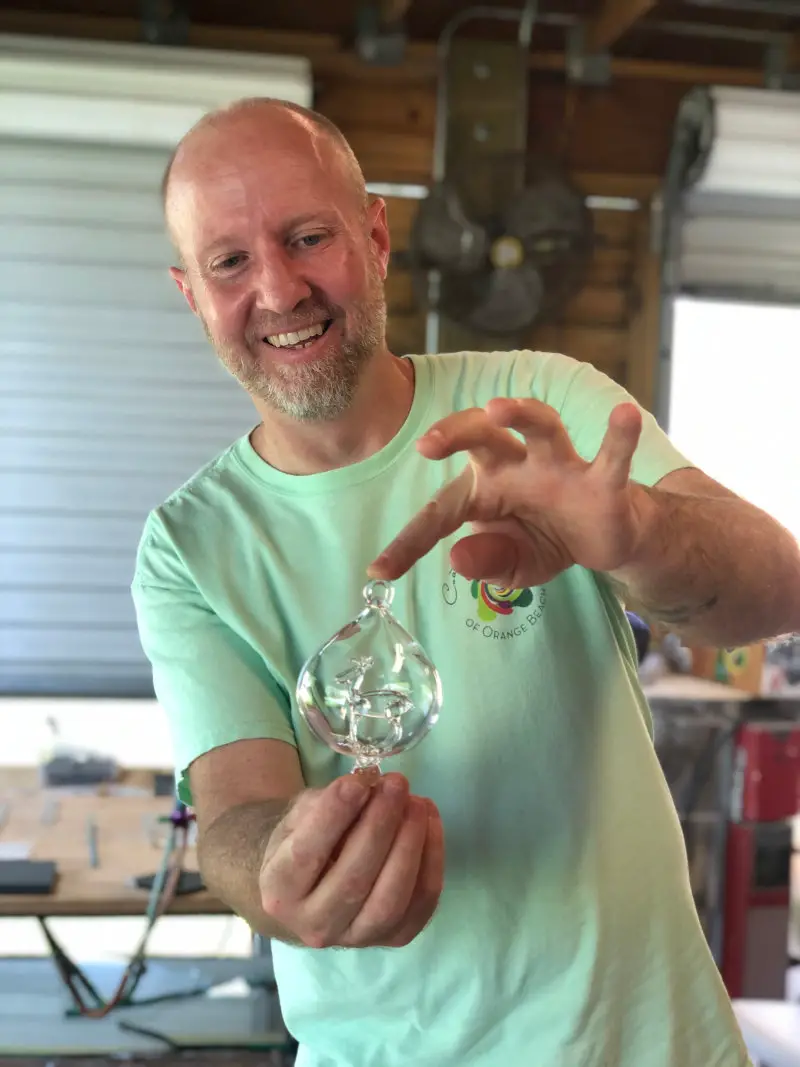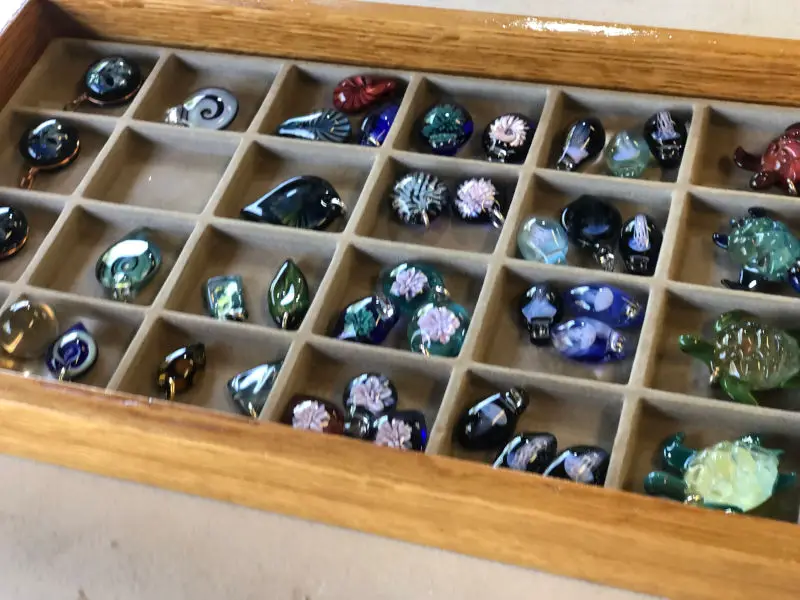 Next to the Hot Shop it was a little clay studio. When we visited, they were making little textured bowls. They had a wall covered in glazed pottery and I just wanted to buy all of it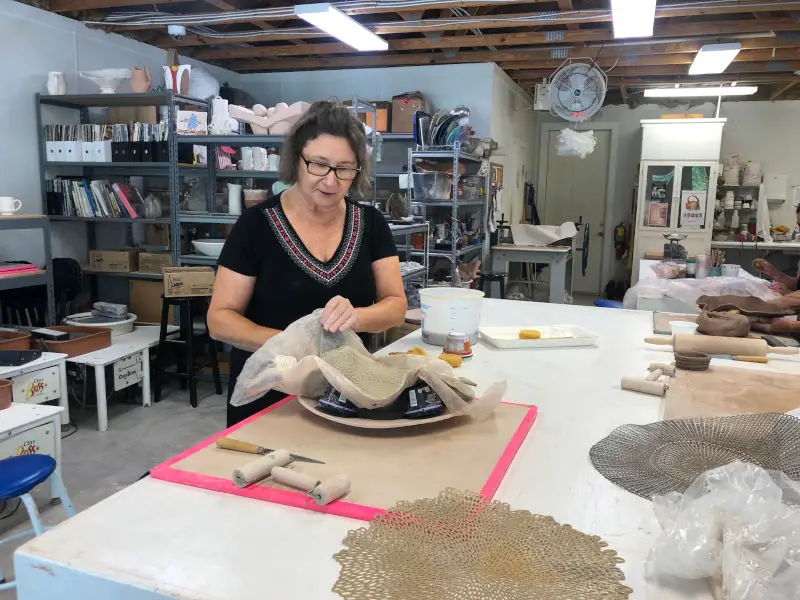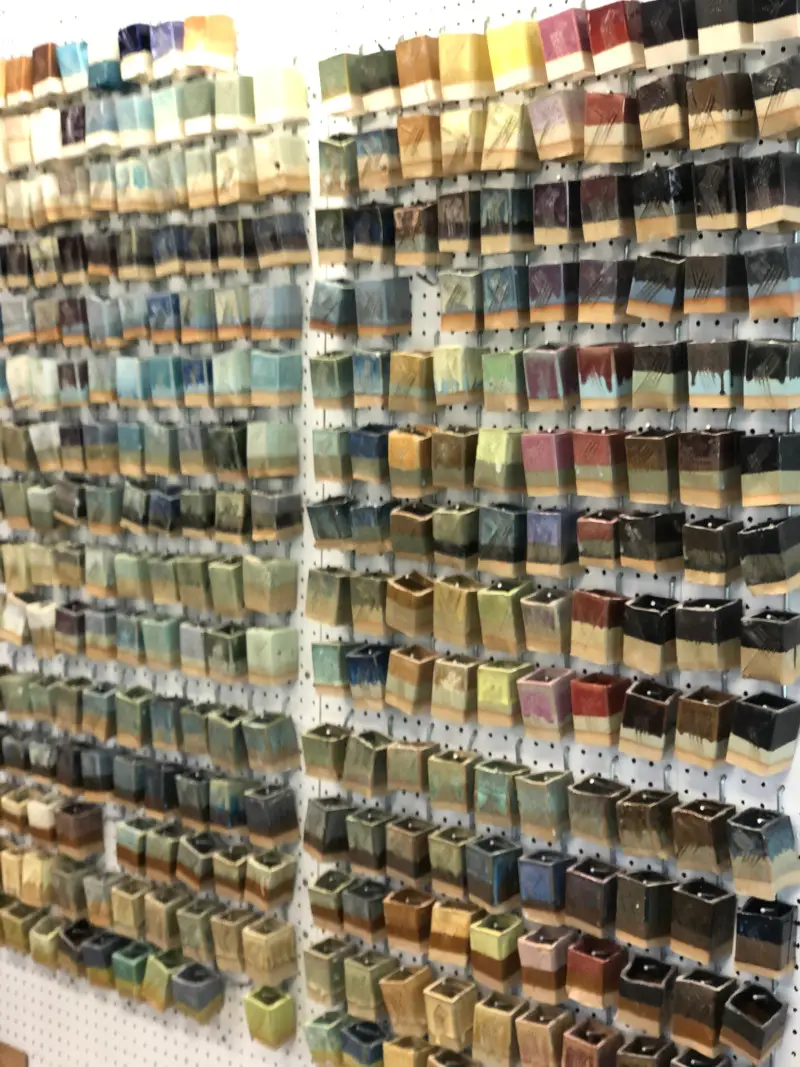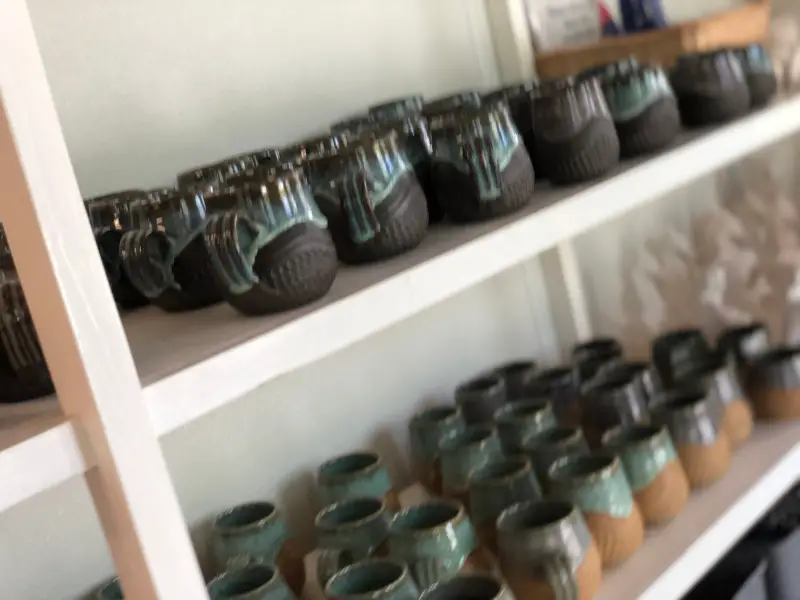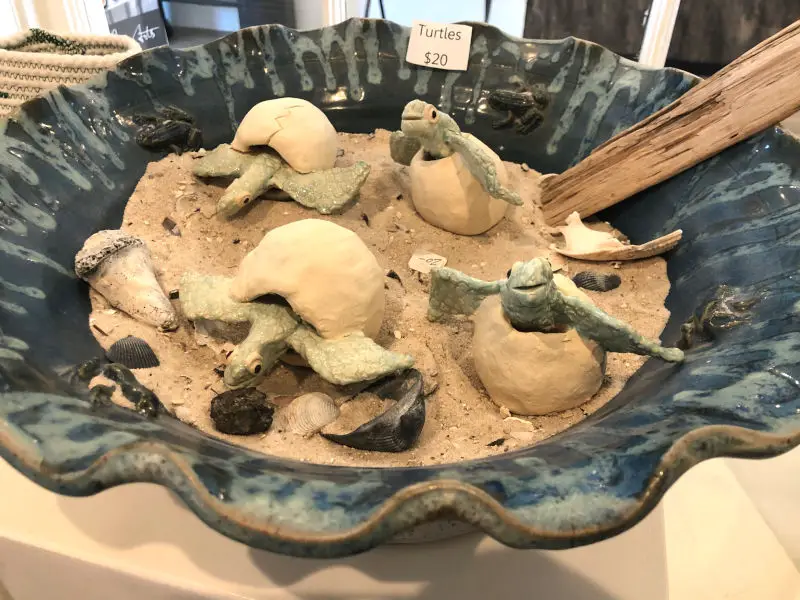 The last place that they have is a little studio for painting and camps and whatnot. When you open the doors you get greeted with this rush of creativity and it was just amazing!  I wanted to spend the entire day there. 

If you are in Gulf Shores or Orange Beach or any of those neighboring beach communities, you definitely want to check out the arts center. They have classes too, so don't visit the center on the day before you leave,  like we did, because then you can't enroll in any of the classes and that's kind of a bummer.  However, we'll be back for sure and next time we'll take all the classes.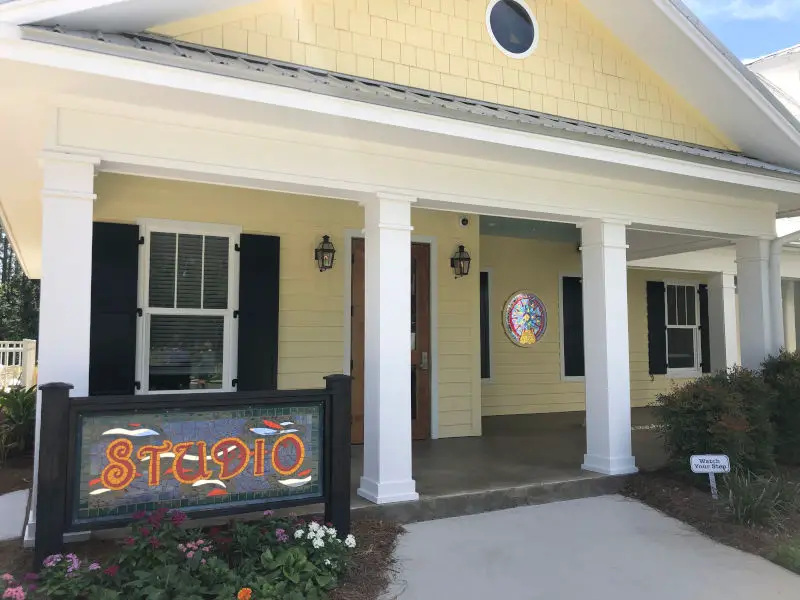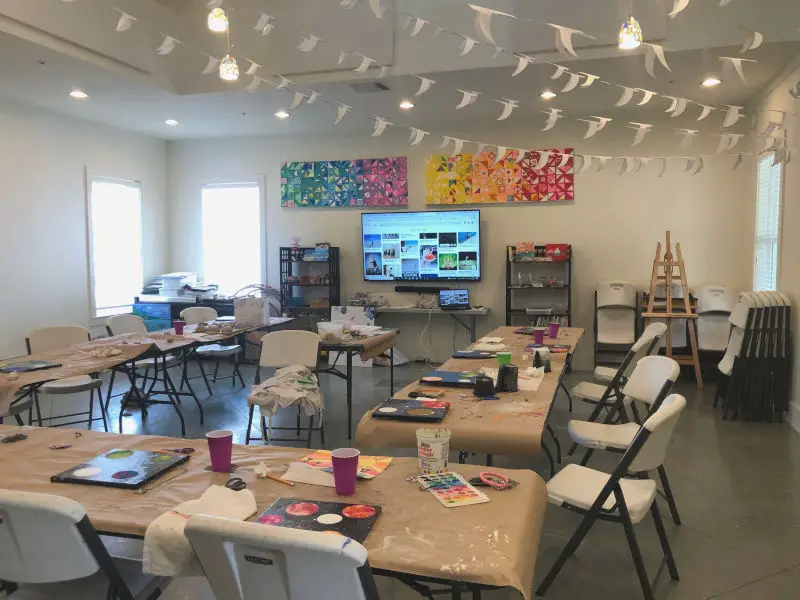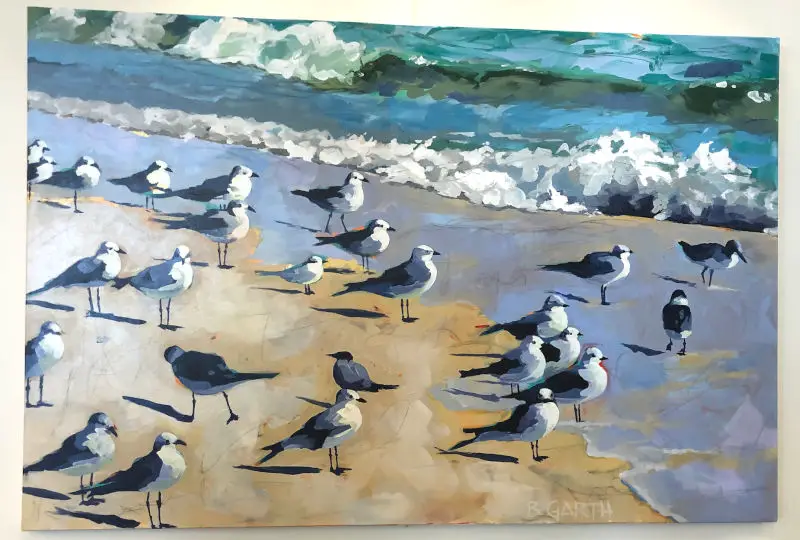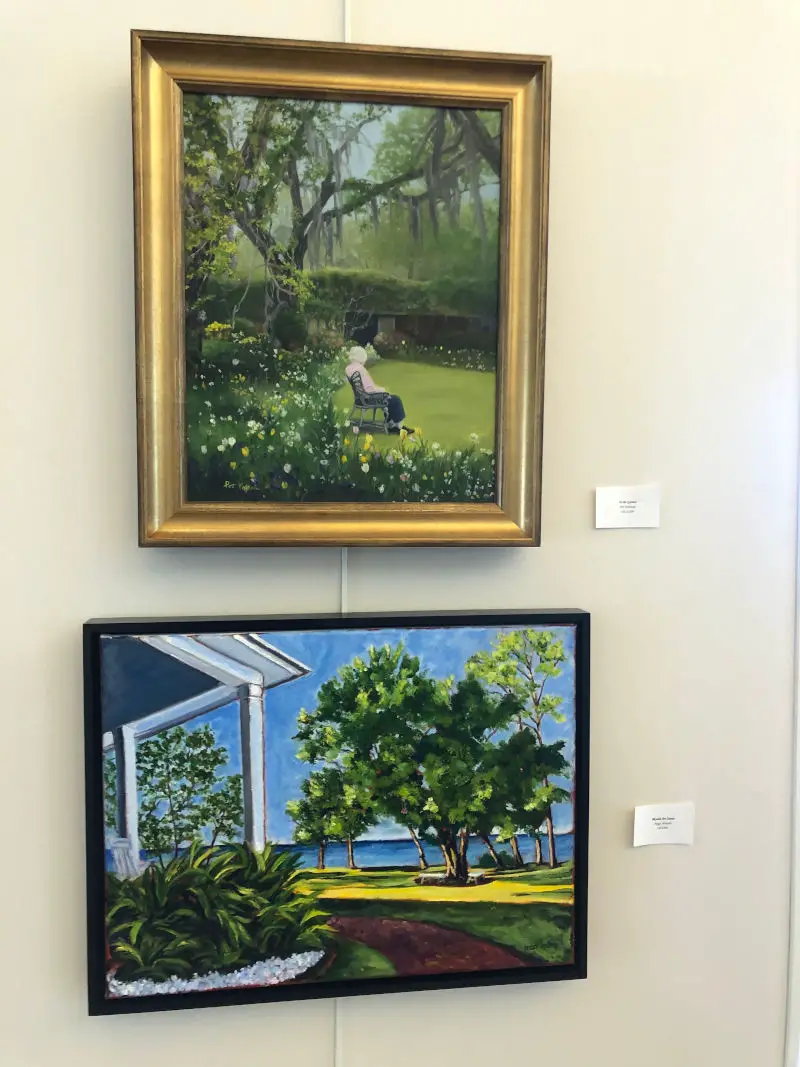 The artists of the Coastal Arts Center
Hot Shop artists:
Kerry Parks
Dan Rush
Gregory Hoff (IG: @paintedwithfire)
Clay Studio:
Maya Blume-Cantrell (IG: mayaearthceramics)
So that's it. In short, would I recommend a visit to the Coastal Arts Studio of Orange Beach, Alabama? 1000%!  And if you go, I want to hear about it.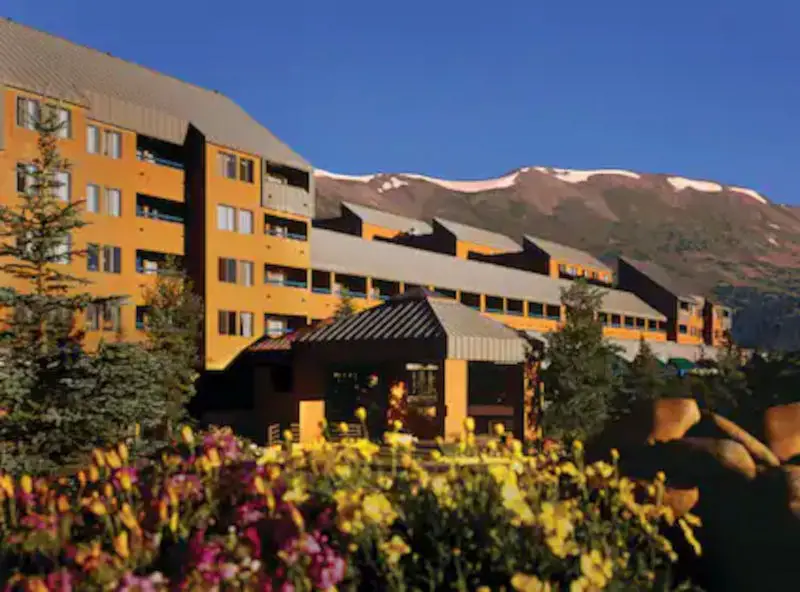 I feel bad writing this review because the staff at this hotel was so very nice and the central location great, but this is not a hotel I plan to return to, and here's why. On first glance, you'd think the Doubletree would be a great choice for a place to stay when...
read more