What do you do with a mountain if you can't ski down it? If you are in Estes Park, you get strapped into the Mustang Mountain Coaster, and you roller coaster down it! 
We discovered the alpine coaster in Estes Park last week. It's a "roller" coaster that's built onto the side of a mountain, utilizing the native terrain to create a blazingly-fun downward path. 
The difference with a mountain coaster and a real coaster (from my limited experience) is that 1) it doesn't go upside down, and 2) you can control the speed of your individual slalom car with hand brakes. I recommend going all out (or nearly so in my case) which will give you a thrilling 60-mile-an-hour trek through boulders and trees with an incredible view of the Rocky Mountains as a backdrop. 
I know what you're wondering and no, you can't crash into the rider in front of you. The system senses when people get too close and slows you down. You likely won't experience this though as the staff spaces out riders adequately.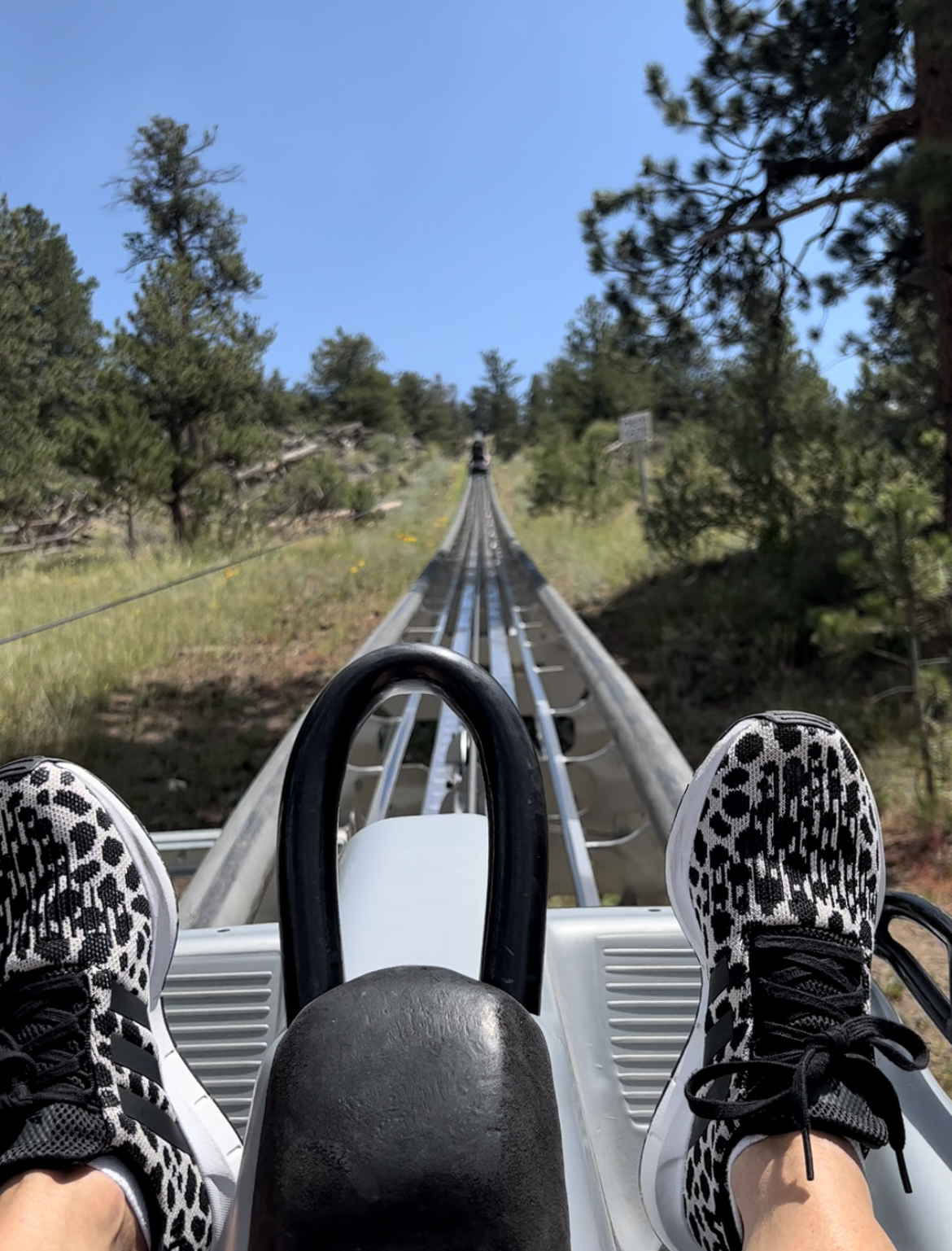 To load up, you climb into a single sled-like car (small kids can ride tandem with an adult as long as the adult can see over their head) and seatbelt yourself in. The sled car is then pulleyed straight up the mountain before you turn and propel down in a twisty-curvey blast. The hand levers are designed so that if you press forward, you'll go faster. Pull back, and you'll slow down. I desperately wanted to take a video of my trip down the mountain to show you, but I had driving to do, and I was going so fast that I was 100% sure I'd drop my camera somewhere among the rocks and fallen trees.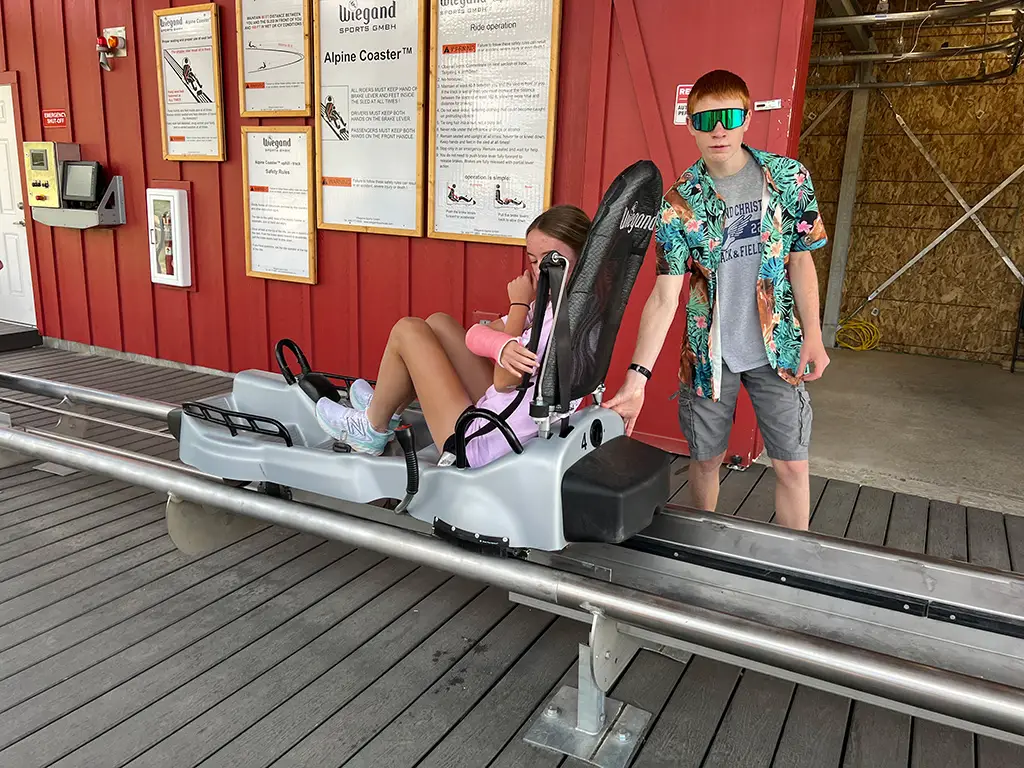 I like roller coasters, but sadly, the older I get, the less I enjoy the upside-down jostling and head whipping of the Six Flags variety. This was considerably less body bruising and equally as exhilarating IMO. I was whisper-screaming the whole ride my first time (so as not to embarrass the teenager) as I got accustomed to the sensitivity of the brakes. On the second ride, I was a bit more daring and with less quiet screaming, and it was even more fun than the first ride. On my third ride, I attempted to go all out no brakes. I was coaching myself and bravely only tapped them briefly on the hairpin turns as I was convinced I'd be their first rider to manage to launch myself into the forest if I didn't. Not sure my teen even acknowledged her car had hand brakes after her first ride down.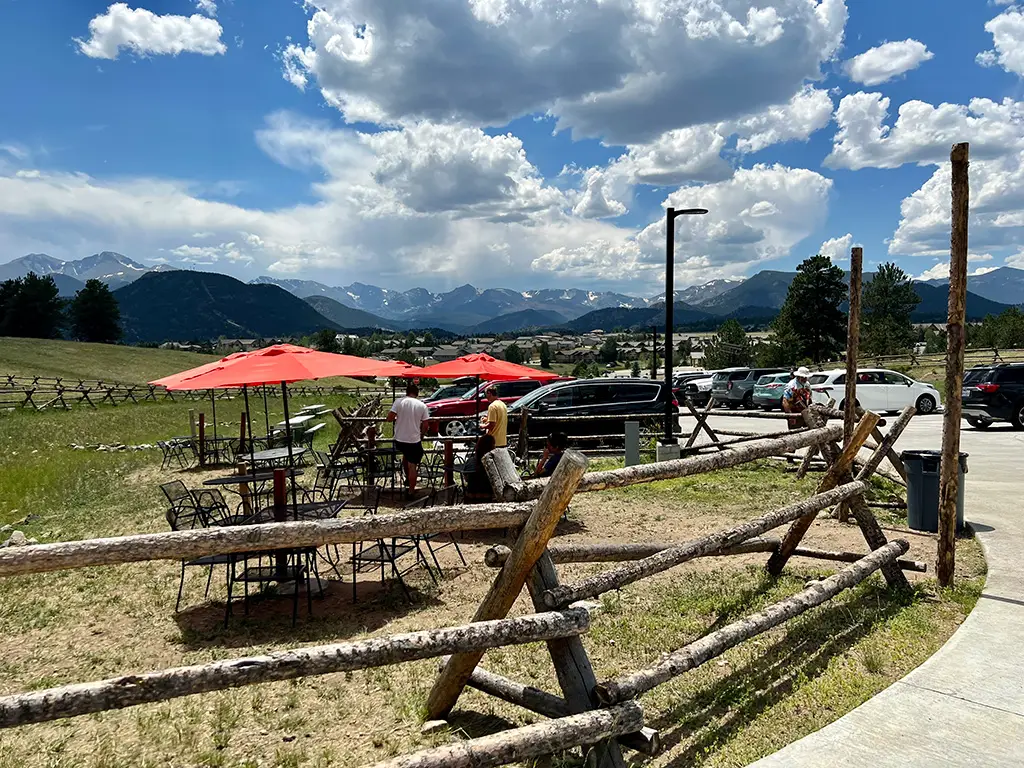 Newish to the Estes Park area, this instantly became an absolute must-do for our visits. My teen and I both LOVED it, and because you can control your experience, there were people of all ages enjoying the ride. We went peak season but thankfully for us, the word hadn't gotten out yet about how fun this is because there was virtually no line at all. Skip the one-ride pass, you'll want to go over and over. I highly recommend the 3-ride pass (or unlimited). I bought our passes online, and they were not day-specific which is great as weather can shut the ride down and you may need to change your plans.
The facility also has a mobile snow cone stand, some merch, and a collection of umbrellaed picnic tables so if you're a parent and want to get some work done while the kids have fun, you can. 
Now that I'm a huge fan, I'm googling to find more alpine coasters for our next travel adventure. I'd love to know where your favorites are!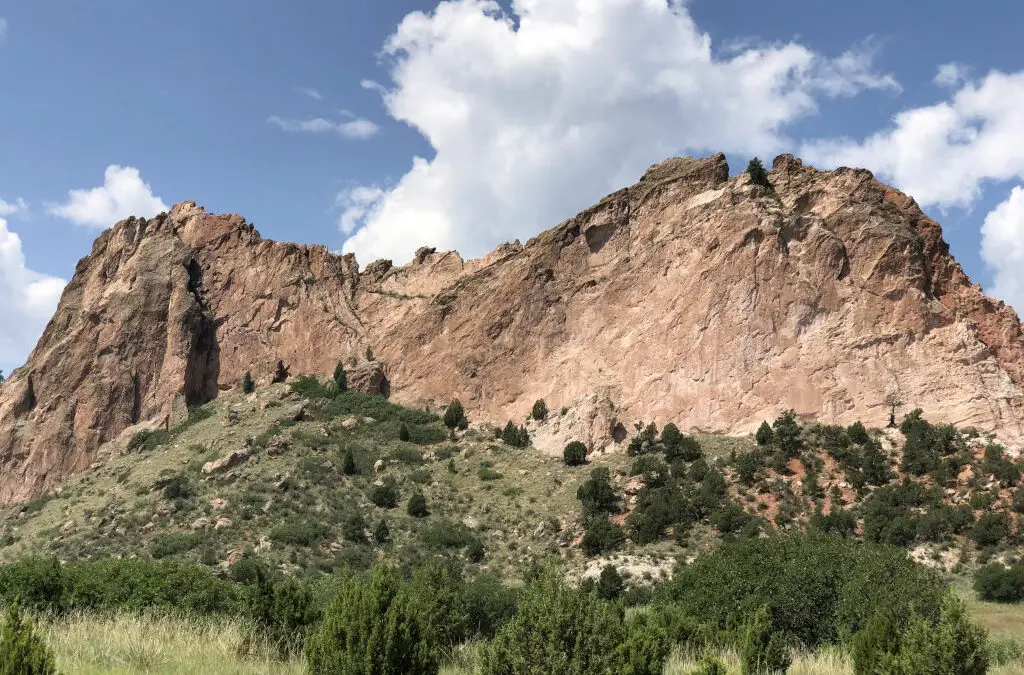 Click here for dog and family friendly activities you can enjoy in the Garden of the Gods Nature Park in West Colorado.
read more