Y'all. It's Teacher Appreciation Week. You need gifts! With cute tags. Because we all know that the packaging is what makes a gift, right? I've got your back because we are all so last minute and we are in this together! Here's a roundup of my favorite free download printables for Teacher Appreciation Week. I promise they're easy. You can put inexpensive things together – in fact, you can find most of them already at home or at the grocery store on your way home from work. No searching and pinning. You're done with only a couple minutes of QT with your printer.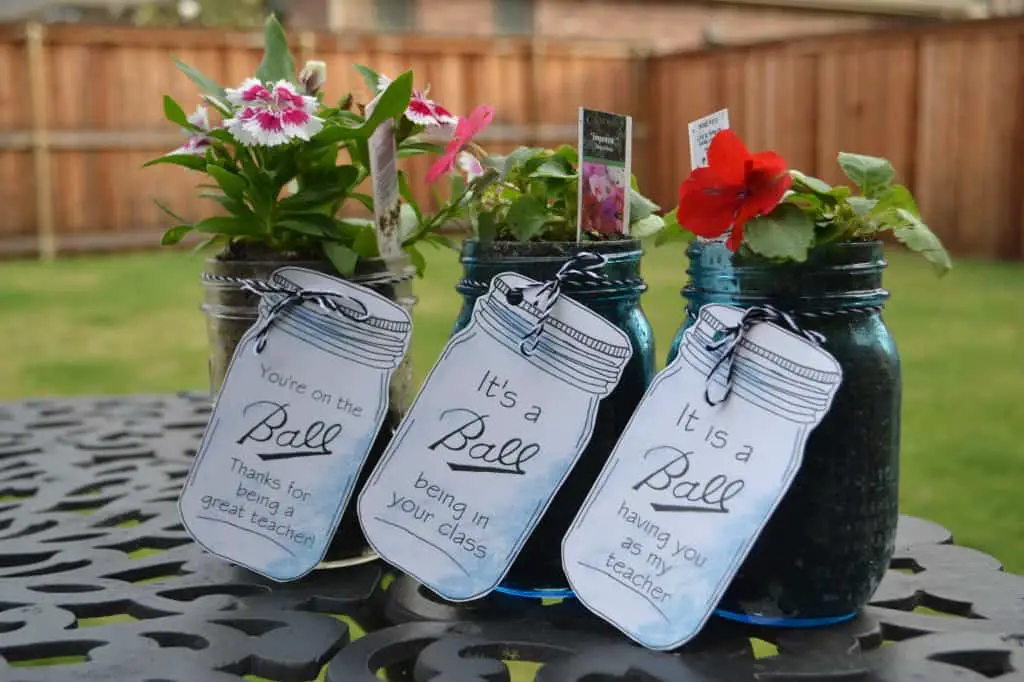 Ball jars are all the rage, so what's more perfect than this adorable set? Fill your jars with candy, flowers, cookies, jam… I'm in love with these tags from The Country Chic Cottage!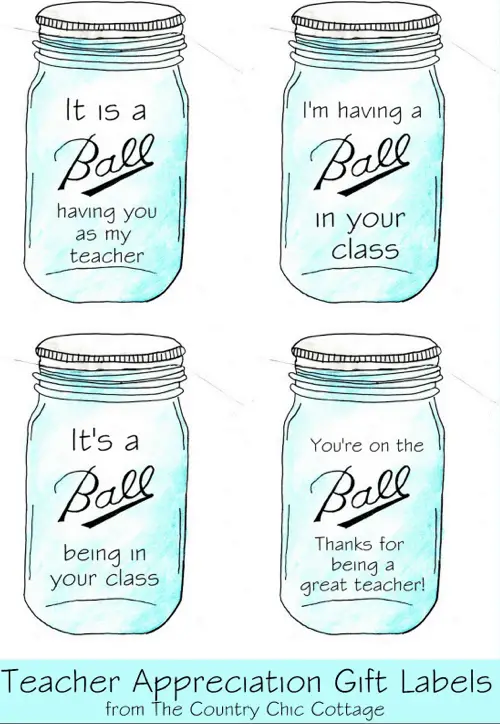 Click here for the free download of the ball jar tags.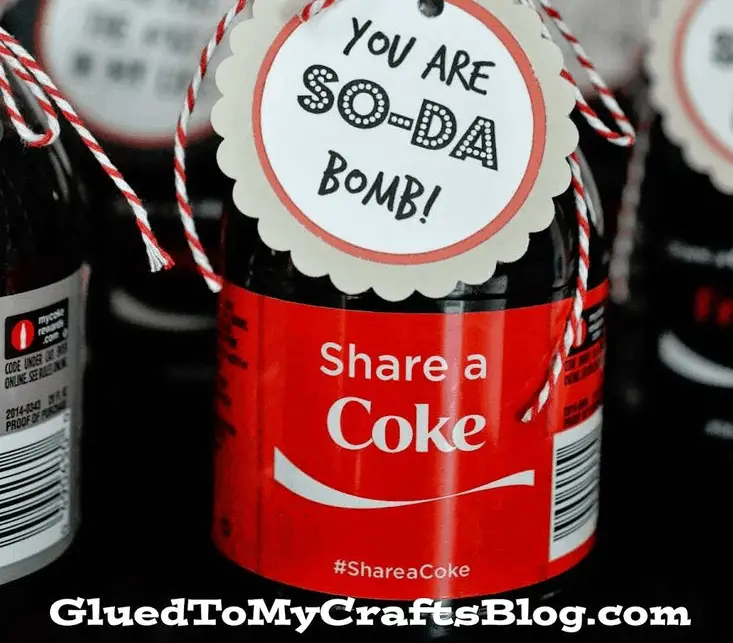 How cute would this be if you can find a Share a Coke with your teacher's name? We're digging the play on words for the "SO-DA" bomb from GluedToMyCraftsBlog. Use your circle punch, and this is easy peasy to put together too. Here's our no-fuss approach to it, but I'll likely go back and add a cute paper straw.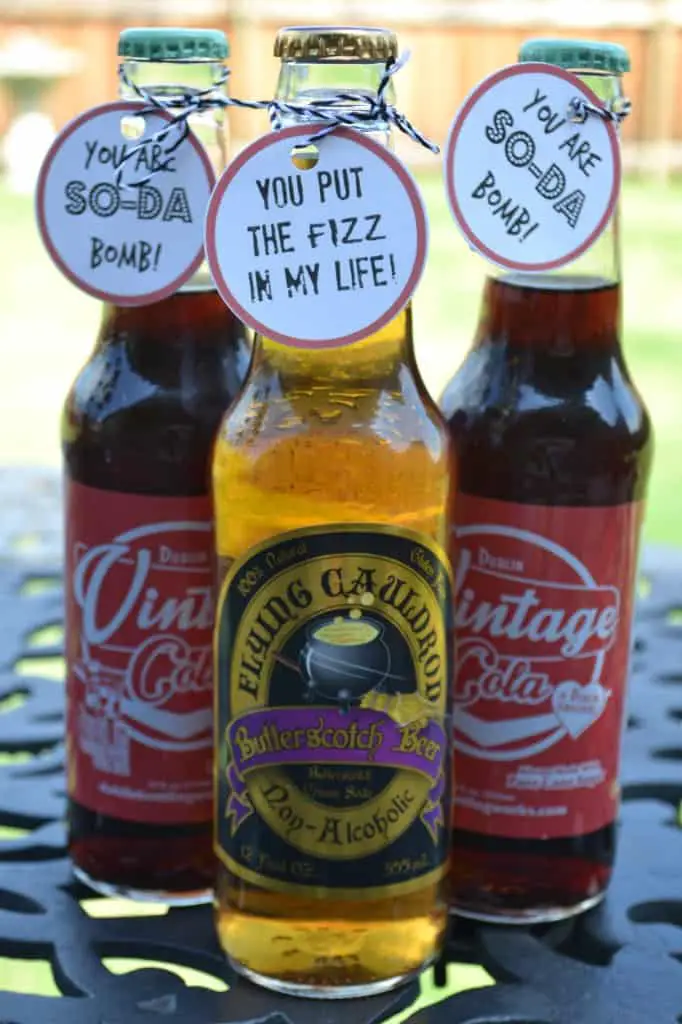 Cupcake and I went to Rocket Fizz and found the classic sodas to go with this one (she's a nut for Harry Potter butter beer). You could even pair these with a fun tumbler from Five Below. Get your SO-DA free download here.
I'm starting to think the owl fad is here to stay. They're so cute that I don't mind.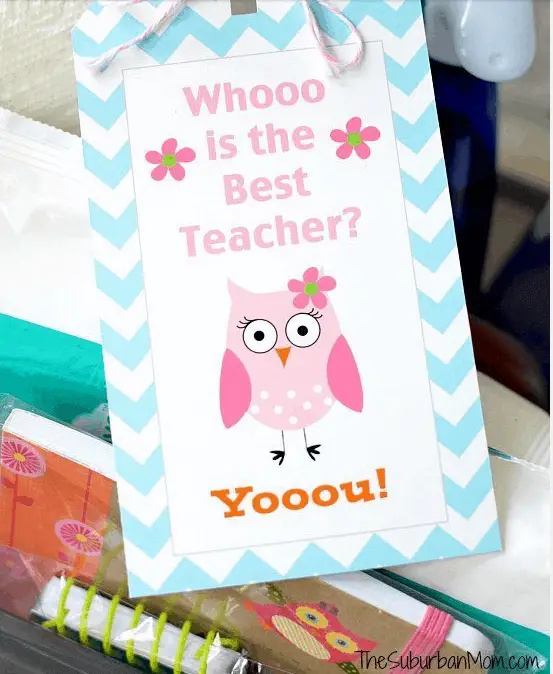 This is a perfect tag that's easy to cut out, and will work with pretty much any gift you want to give. Download your free tag from Suburban Mom here.
Bringing the teacher his or her favorite snack is always a great idea. We love this fun theater themed tag for popcorn found on Chocolates for Breakfast (check out their whole teacher party – WOW!)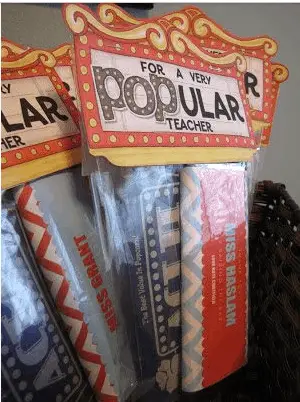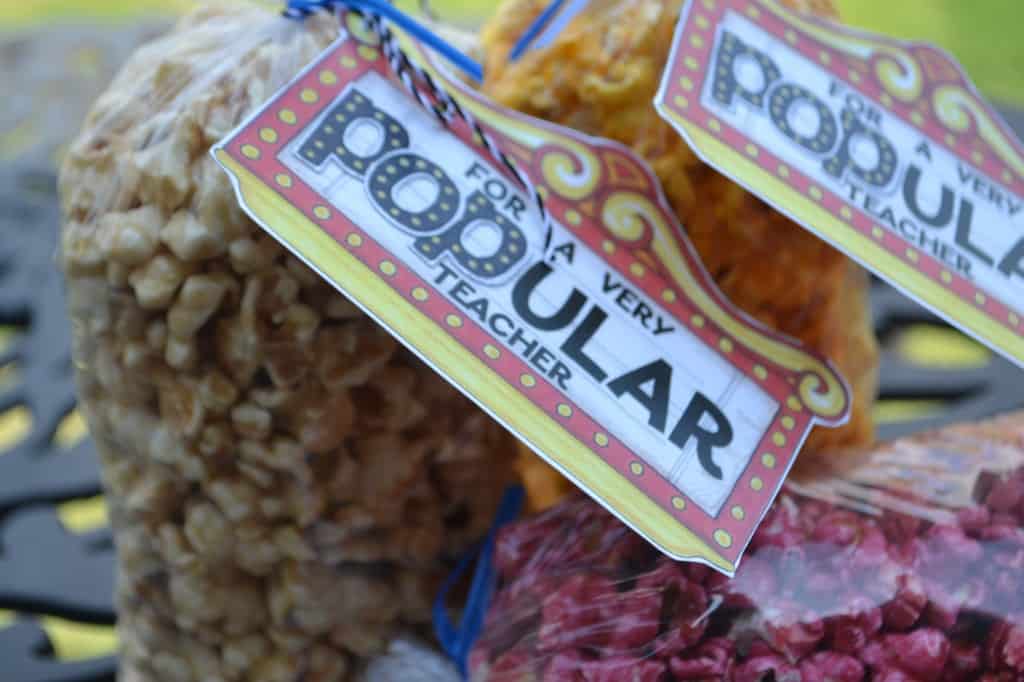 The Princess Cupcake picked out flavored popcorn at Poparellas and tied the tag to the top. Super easy and DONE! Download your free tag here.
Teachers always need stuff for their classrooms and it's ridiculous how much they spend of their own money to make our kids learning experience fun. I love this tag because you know they will use it.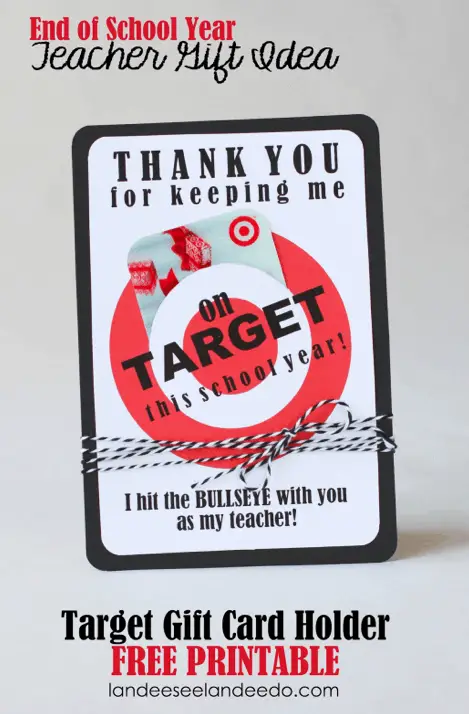 We're sending it to school this week too. Download your free copy from landeeseelandeedo.com.
Highlighters. You know the teachers love these. Give a bunch or give one. (Personally, I think they'd be so sweet with a set of highlighters from Vera Bradley like these. Call Nan at the Vintage House, she usually has these on hand.)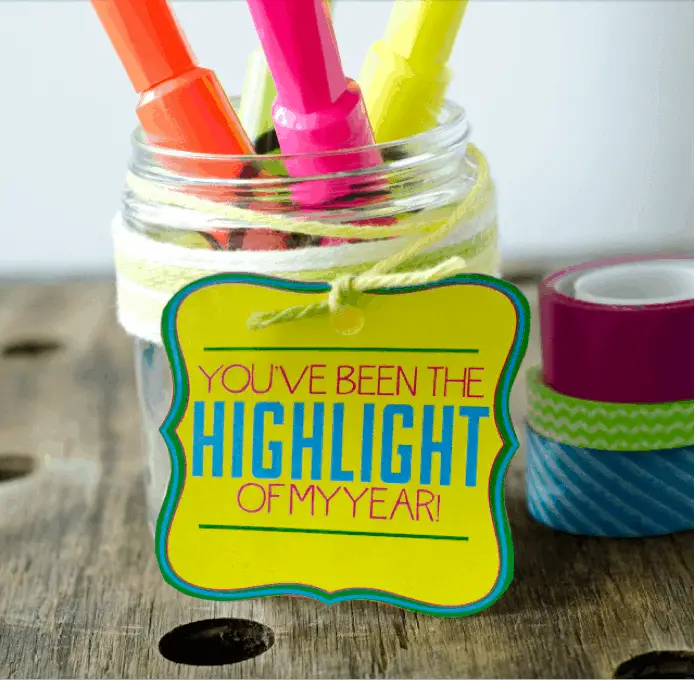 Here's how our PTA is putting them together for our 70 teachers and staff.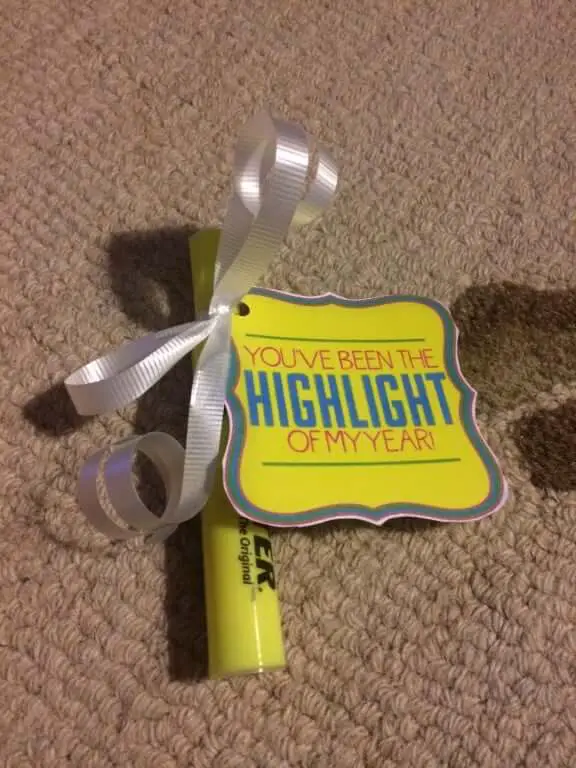 Download your free printable from LoveTheDay.com.
One more super simple one from the Crafting Chicks, but we changed it up a little. Grab a water bottle, a Crystal Light packet, some sweet ribbon and you're done.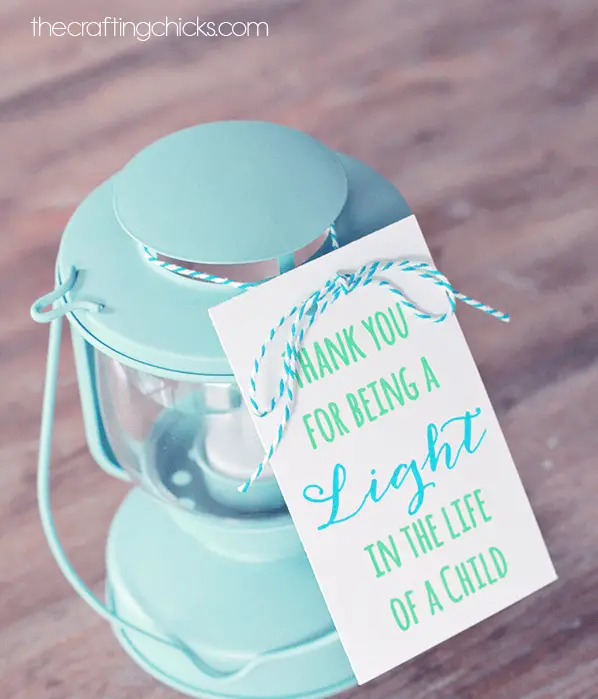 Here's a tip to make it a little snazzier, grab your corner rounder punch and lop off the corners. If you've got some fun duct tape laying around, you can even wrap your bottles in a coordinating color for that extra touch and BAM! You've personalized another Teacher Appreciation gift.  Download your free printable here.
And THAT's how I do last minute Teacher Appreciation Week with style!