One of the best things about summer is the Saturday morning tradition of shopping the local farmers market. If you've never been, a farmers market is (typically) an outdoor, temporary event where local growers come and set up a booth to sell directly to shoppers. Without the supermarket middle man, prices can be cheaper (although not always) and the produce is so much fresher! Today's farmers markets have expanded to include all types of artisans and local food producers. It's one of our favorite places to visit and these days you can find everything from homemade pasta, to popcorn, to peaches, to soap!
I'm a huge fan of shopping local, and we are blessed with a good selection of them so I've put together a round-up of some of the better known North Texas Farmers Markets. There are even some that go all week, or just on a Friday night, so there's bound to be one that fits your schedule. Take a look below (in no particular order), then load up the fam for a field trip and support our area small businesses.
In case you missed our video from the opening of the Frisco Fresh Market, here it is again so you can get a better feel for how 100% awesome a Farmers Market can be!
Shop local at one of the many north Texas farmers markets and score some fantastic produce, plants, jams and jellies, baked goods, chocolates, spices, coffee and tea, and other fabulous grocery staples. Did we miss your favorite market? Send us the deets and we'll add it!
---
WHAT: Carrollton Farmers Market. Enjoy fresh produce, coffee, pastured eggs, local honey, grass-fed beef, prepared cuisines, desserts, seasonings, jam & jelly, and more! In addition to the market, this center offers beauty services, retail shopping, and family dining. Changes have been made to their layout to observe the CDC recommendations and they have asked our vendors to take extra precautions. Additionally, some items will soon be available online for pre-order and pick up at that market. Visit their website for more details
WHERE: Trinity Valley, 2722 N. Josey Lane, Carrollton
WHEN: Sundays, 10 am to 2 pm
---
WHAT: Celina's Friday Night Farmers Market. Providing locally grown, fresh, and high quality produced products while giving local farmers, producers, and artisans an economic outlet within Celina. You can find organic foods, baked goods, arts & crafts, eggs, vegetables, honey, jams, fruits, and more.
WHERE: 302 W. Walnut, Historic Downtown Celina
WHEN: Fridays, 6 to 9 pm
---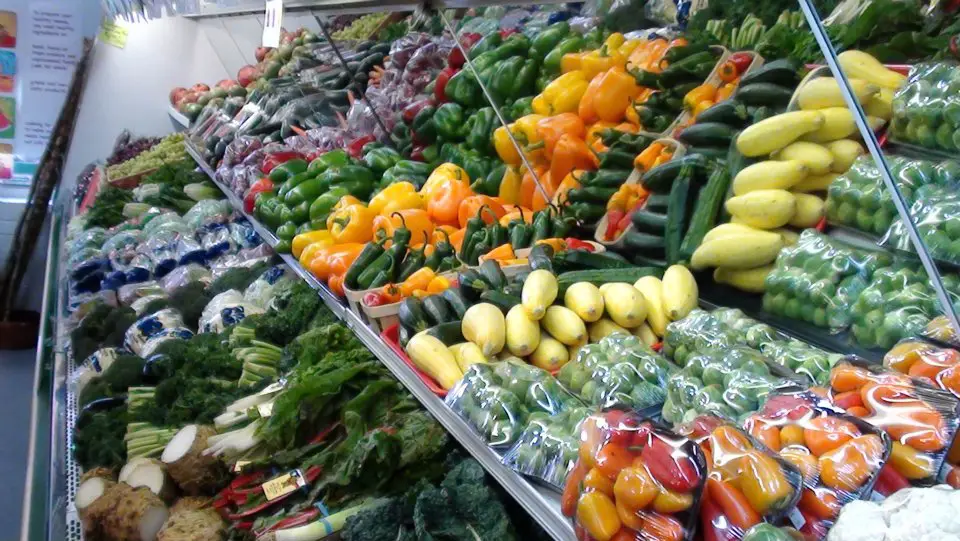 Photo Courtesy of Colleyville Farmers Market
WHAT: Colleyville Farmers Market. Offers the best selection of organic and locally grown fruits and vegetables. Bringing the best of the country to the heart of the city every day.
WHERE: 100 Main St, Colleyville
WHEN: Saturdays, 10 am to 2 pm
---
WHAT: Coppell Farmers Market – One of the best farmers markets in DFW, because it is an established farmers market focused on local growers and producers, a small to medium market with the essentials for healthy eating, all volunteer-managed, and supportive and conscientious consumers. Open year-round.
WHERE: 768 W Main St., Coppell
WHEN: Saturdays, 8 am to Noon
Check out what's fresh each week.
---
WHAT: The Dallas Farmers Market – Operating since 1941, this large public market features three kinds of sellers: produce dealers, wholesale dealers, and local farmers. The Dallas Farmers Market has been cultivating a healthier, more sustainable lifestyle for all of North Texas.
WHERE: 920 S Harwood St, Dallas and 1010 S. Pearl Expy, Dallas
WHEN:
The Market: Saturday – Thursday 11 am to 7 pm; Friday 11 am to 8 pm
920 S Harwood, Dallas
The Shed: Saturdays 9 am to 5 pm; Sundays 10 am to 5 pm; Fridays 10 am to 3 pm (Hours vary by season)
1010 S. Pearl Expy, Dallas
There's always something fun to do at the Dallas Farmers Market. Enjoy live music, chef demos, and other special events at the Shed. Click here for a schedule of events.
Member of:
The Farm Bureau
Dallas Agricultural Club
Farmers Market Coalition
American Farm Bureau Federation
Best Of Dallas by Dallas Observer
Certified Farmers Market by The Texas Department of Agriculture
Go Texan Certified
---
WHAT: Denton Community Market. The Denton Community Market features live music, kids' activities, local farms, local artists, food trucks, food vendors, and more! Bring the family and friends and experience the best of Denton, Texas! You can also see a list of current farmers offering pick-ups at their farms by clicking HERE.
WHERE: 317 W. Mulberry St., Denton
WHEN: Saturdays, 9 am to noon
---
WHAT: Frisco Fresh Market – An outdoor family-friendly market on Main Street in Frisco with booth spaces offering fresh, sustainable food while promoting appreciation for the small, local businesses and trades. Frisco Fresh Market invites farmers, ranchers, artisans, chefs, bakers, crafters and other small food and small business vendors to take part. The outdoor market is a pet-friendly venue.
WHERE: 9215 John W. Elliott, Frisco
WHEN: Saturdays: 8am to 4pm and Sundays: 10am to 4pm
---
WHAT: Farmers Market at Market Square, Grand Prairie. Locally grown fruits and vegetables, plants, tamales, baked goods, salsas, dips, relishes, eggs, honey, chips, soaps, candles, and more. Voted #1 in Texas, Farmers Market at Market Square is where customers come to buy food from the people who make it/raise it/grow it/produce it.
WHERE: 120 W. Main St., Downtown Grand Prairie
WHEN: Saturdays, 8 am to noon
---
WHAT: Farmers Market Grapevine. An outdoor farmers market one block off Main Street offering fresh organic produce, hand-crafted candies, grass-fed meat, backyard chicken eggs, gluten-free handmade bread, locally made tamales, jams and roasted nuts, ghost pepper sauce and a whole lot more that you won't find in a typical grocery store.
WHERE: 520 South Main Street #203, Grapevine
WHEN: Mondays – Saturdays: 8 am to 8 pm; Sundays: 9 am to 6 pm
---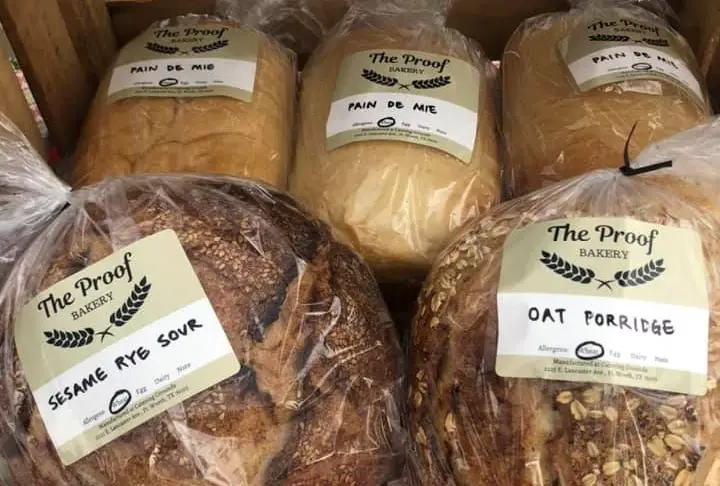 Photo Courtesy of Glade Parks Farmers Market
WHAT: Glade Parks Farmers Market. Glade Parks is the latest addition to a growing Euless community – a new retail and residential center a few miles from DFW Airport, with easy access from adjacent Grapevine and Colleyville.
WHERE: 1220 Chisholm Trail #100, Euless
WHEN: Saturdays: 9 am to 1 pm
---
WHAT: Las Colinas Farmers Market. A great mix of vendors serving the community with market staples, including produce, meat, eggs, honey, bread, and jam. The market is held in the parking lot of Lamberti's Ristorante and Wine Bar. Stroll through the market on Saturdays to sample the wares from local artisans.
WHERE: 7701 N MacArthur Blvd, Irving
WHEN: 9 am to 1 pm
---
WHAT: McKinney Farmers Market at Chestnut Square. Consistently ranked as one of the top farmers markets in Texas offering a variety of vendors providing local, grass-fed beef and free-range chicken, eggs, and farm-fresh produces, as well as specialty items such as tamales, pastries, teas, ginger beer, jerky and so much more. They also offer a wide selection of arts and crafts vendors who offer everything from locally made goat milk soap, walking sticks, jewelry, candles and more! Live music, face painting and pony rides are always a treat and available every Saturday.
WHERE: Chestnut Square, 315 S. Chestnut St., McKinney
WHEN: 8 am to Noon; Every Saturday through November; 9 am to 1 pm; Every 1st and 3rd Saturday, December – March
@ChestnutSquareHeritageVillage
---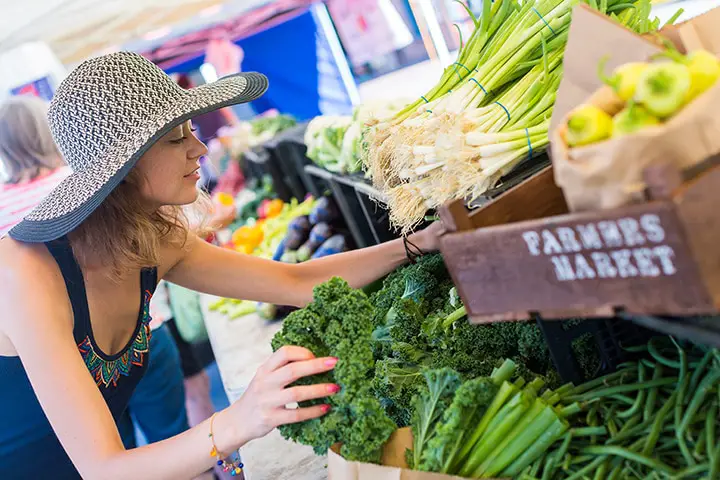 Photo Courtesy of Best Farmers Markets
WHAT: Richardson Farmers Market. Serving the community with market staples, including produce, meat, eggs, honey, bread, and jam. Come stroll through the Market to sample the wares from local artisans.
WHERE: Dal-Rich Towne Square, 101 S Coit Rd, Richardson
WHEN: Saturdays, 10 am to 2 pm
---
WHAT: Rockwall Farmers Market is a non-profit farmers market that was established in 2008 and is listed as one of the best farmers markets in the Dallas area. It has grown to over 30 vendors and includes fresh produce and specialty foods such as grass-fed meats, fresh-baked artisan bread, farm eggs, seafood, honey, jams, pasta, tamales, and much more. They also feature local talent that provides live music every market day. Dog and pet friendly.
WHERE: Historic Downtown Square, 101 Rusk St., Rockwall
WHEN: 8 am to Noon; Every Saturday through September 26
---
WHAT: White Rock Farmers Market hosted by Good Local Markets, hosts farmers markets, educational programs, a food stamp program, community garden space, and more. Enjoy locally grown produce, meats, eggs, cheeses, honey, baked goods, artisan food, handcrafted goods, pottery, jewelry, and more! White Rock Farmers Market is a producer-only neighborhood market that features all local vendors who come from a 150-mile radius of Dallas and are carefully vetted and inspected to ensure local authenticity.
WHERE: 9150 Garland Road, Dallas, 75218. *In the parking lot of LakePointe Church
WHEN: 8 am to Noon; Every Saturday, March 14 – December 19
---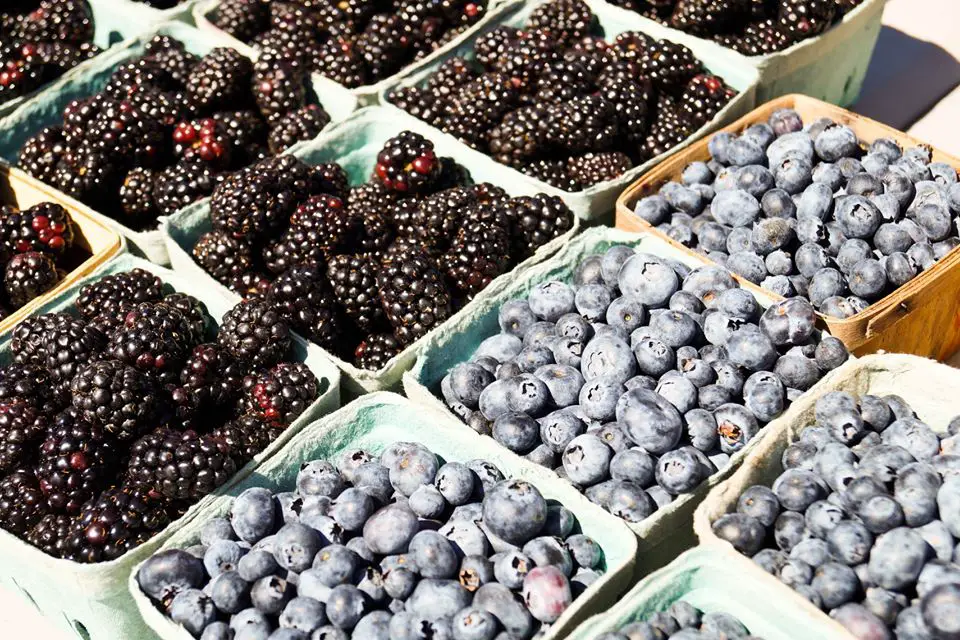 Photo Courtesy of Watauga Farmers Market
WHAT: Watauga Farmers Market. One of several Four Seasons Markets which promotes the sale of artisanal goods through public and private Farmers Markets and select retailers.
WHERE: 7600 Denton Highway, Watauga.
WHEN: Every Sunday, 10 am to 2pm
The aforementioned farmers markets are taking precautions in response to COVID-19. Please see their individual websites or social media pages for specific details.
---
Do you have a great farmers market in your neighborhood that you'd like to share with our readers? Send it to us so we can add it to our list! Also, don't forget to tag us in your photos! Also, if you are in the mood to explore, check out this self-guided art and architecture tour of DFW.