If you're a Harry Potter fan, you've got to get in on the fun that's happening at the Fort Worth Museum of Science & History. Every 6 months or so, they pick a Harry Potter movie from the series, and show it on the IMAX. The "reel" fun (get it?) happens before the lights even go dim. The museum staff puts on a huge learning party for young and old alike, filled with Harry Potter-themed interactive activities. There's loads of cosplay and no you don't have to have kids along to enjoy it.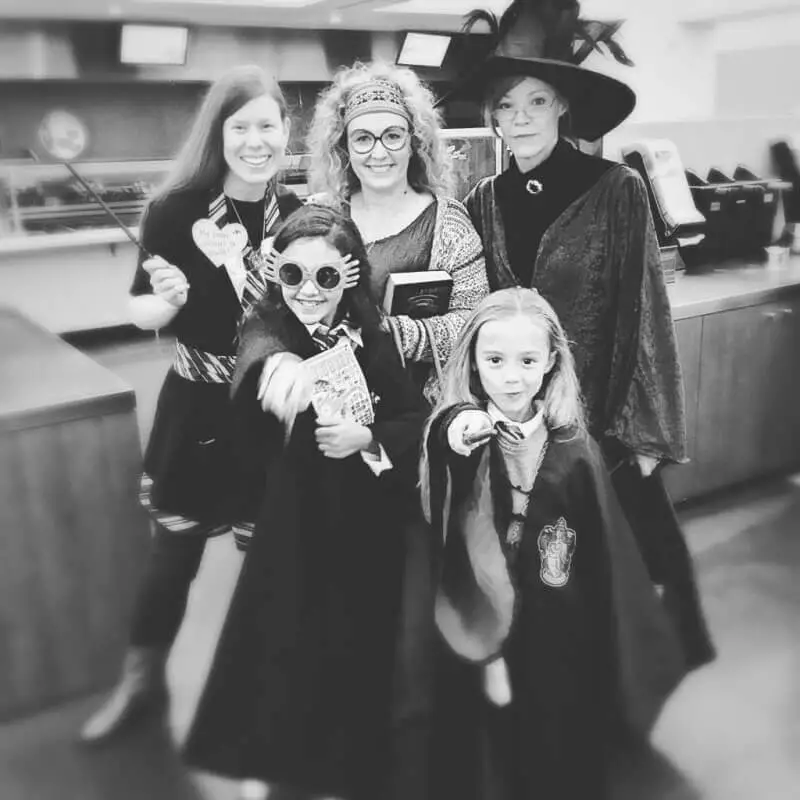 Saturday's movie was The Half Blood Prince and since that's a little too scary for the Cupcake, we opted for dinner out, a car movie (The Chamber of Secrets) with butter beer and chocolate frogs, and made it family double date night with our friends. Even though we left before the movie started, there was lots of fun to be had.
Wands up! Let's check out the fun.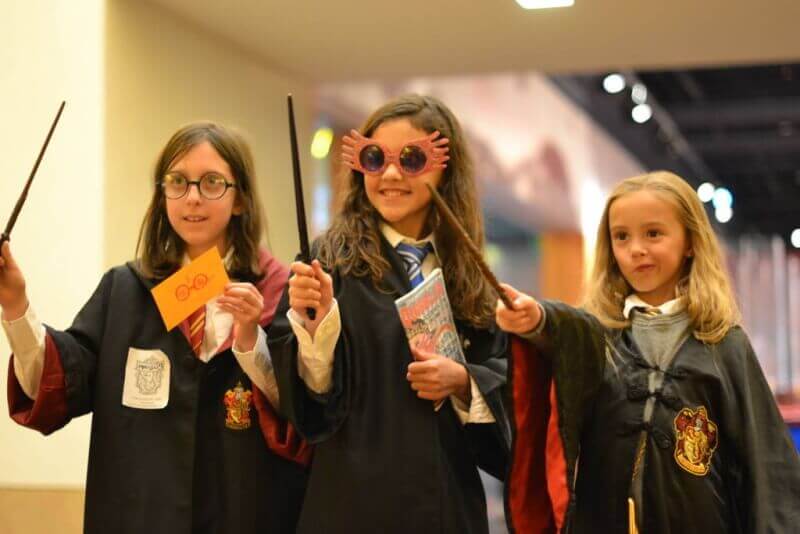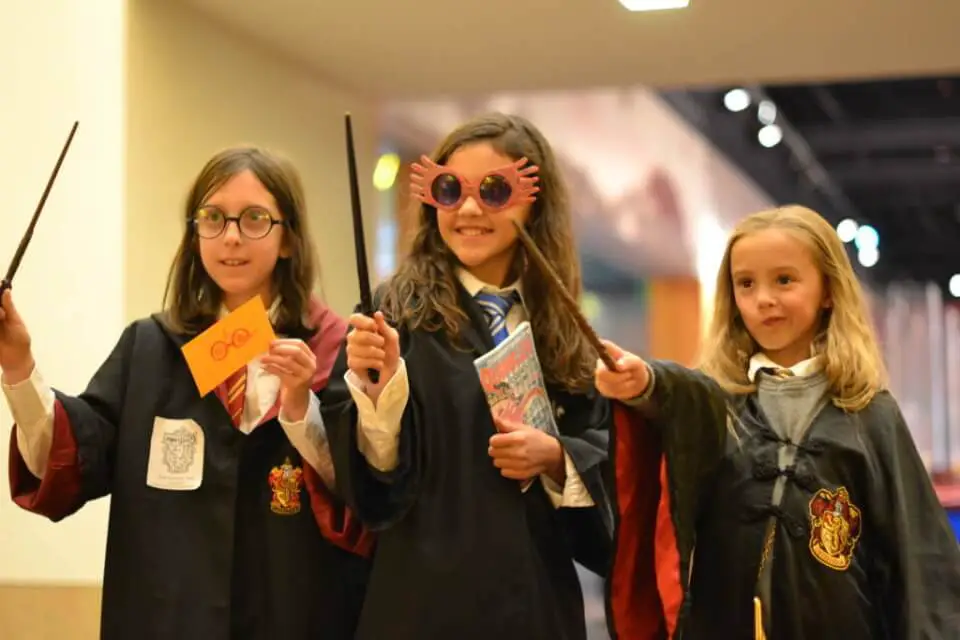 As soon as we arrived, we were given our Ministry of Magic Identity Card signed by Mafalda Hopkirk herself.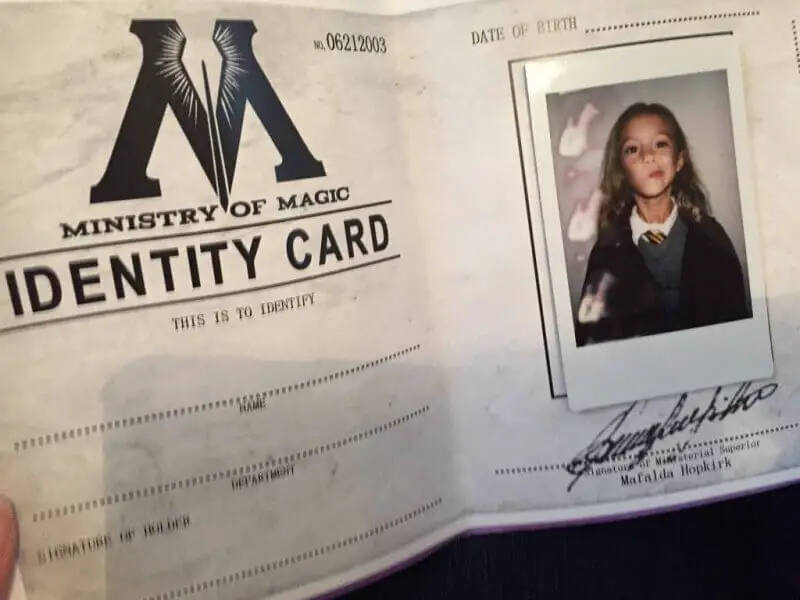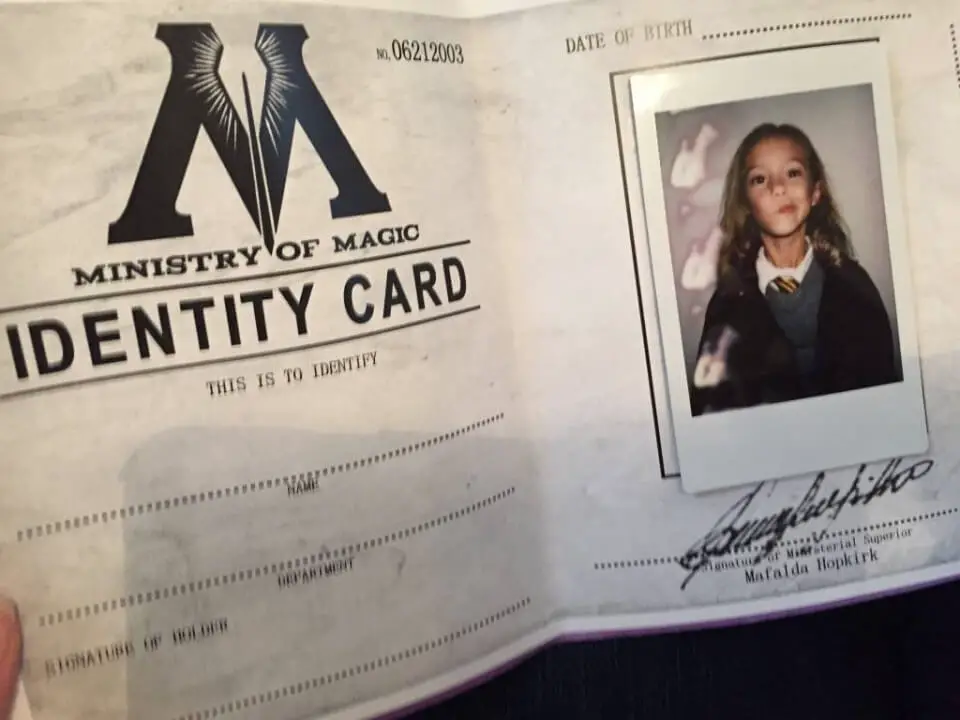 Then it was off to be sorted.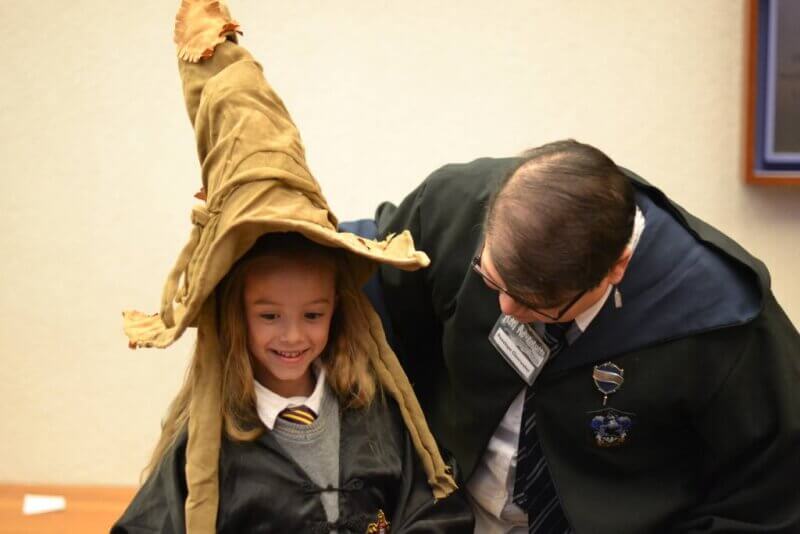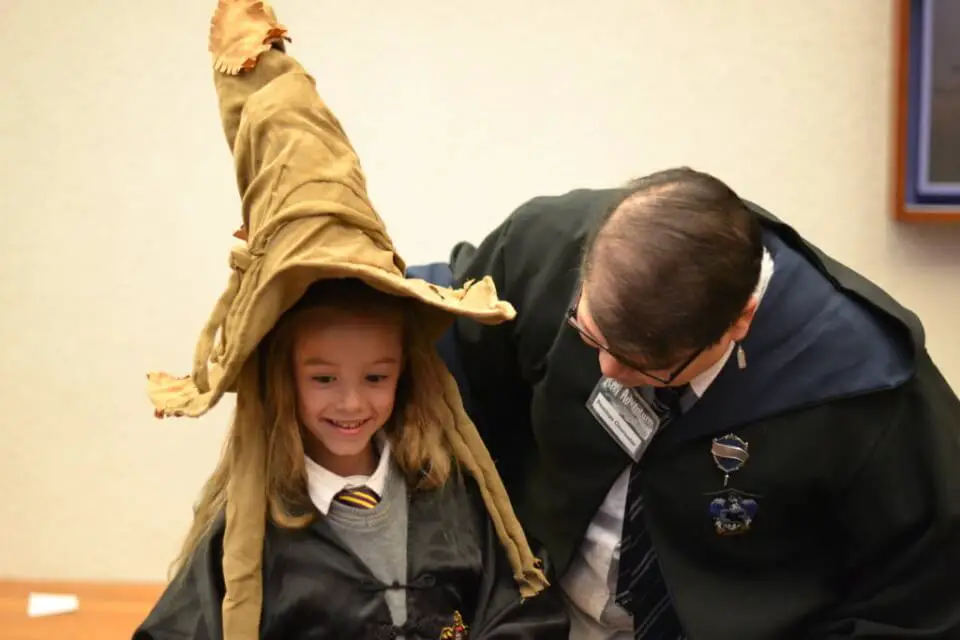 Gryffindor, obvs.
Then we took a spin at dissecting owl pellets. (Ewww.)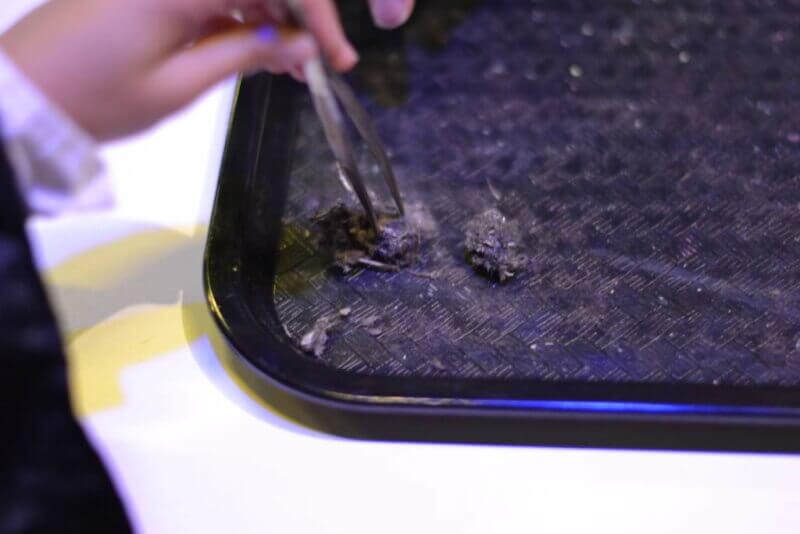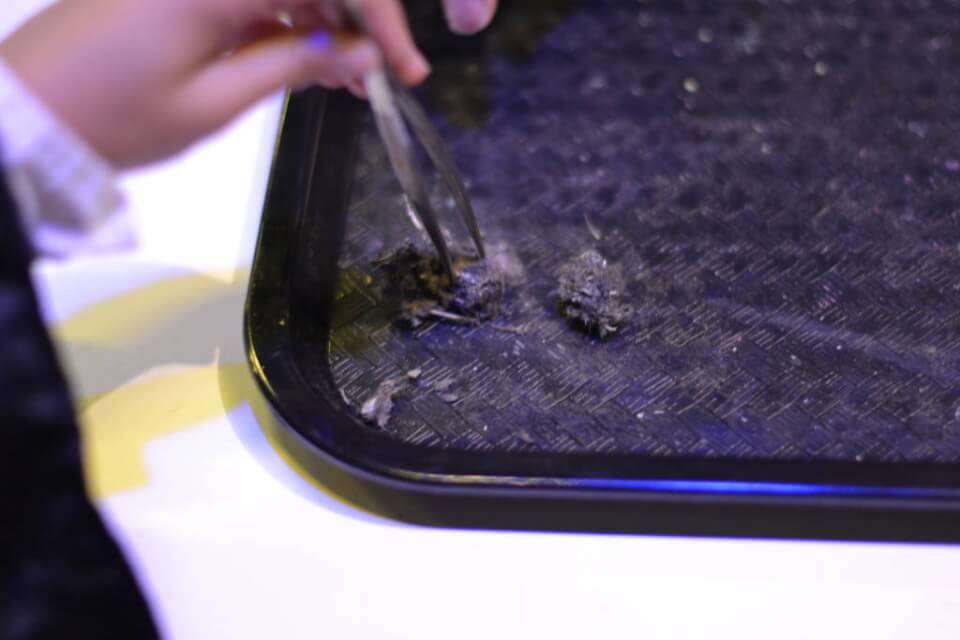 While it was a bit gross thinking that these were "sterilized" balls of regurgitated owl stomach contents, it was pretty fascinating to find a tiny skull and pelvis in the matted hairy mess.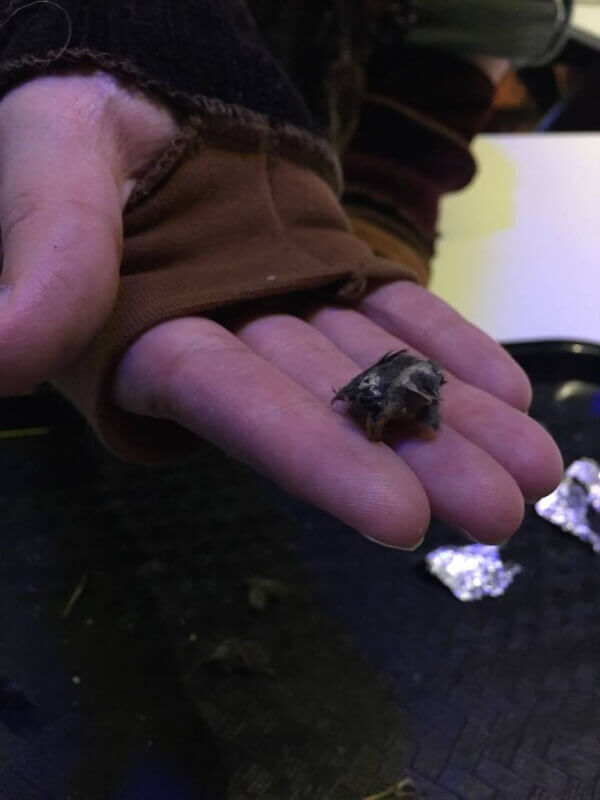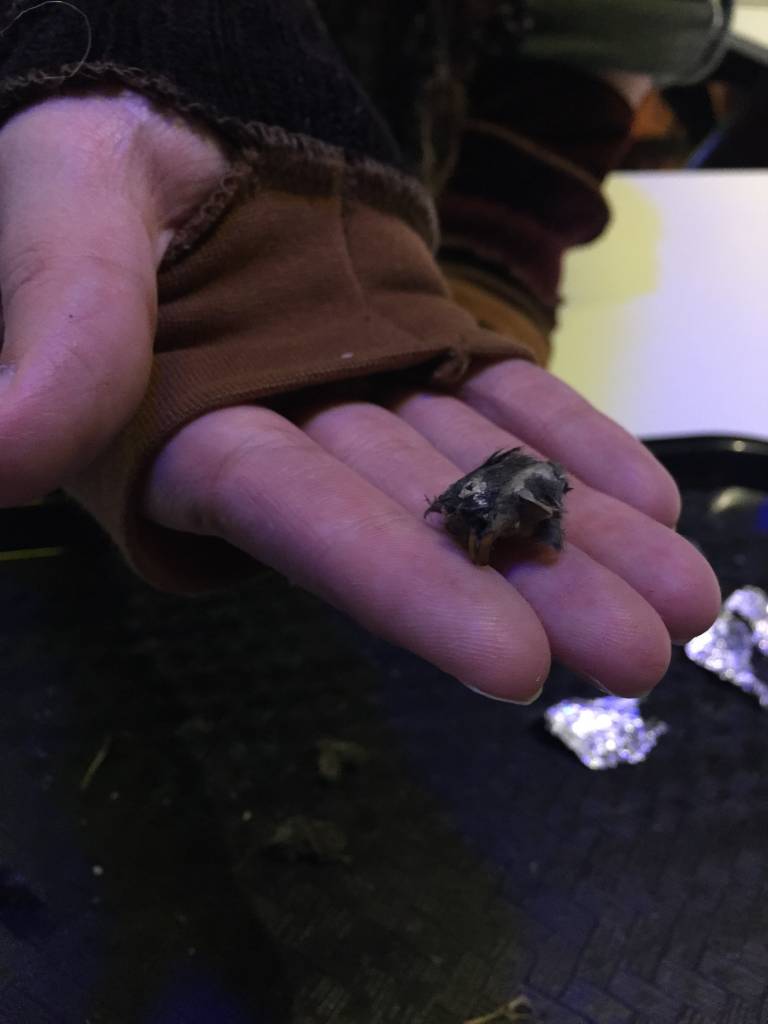 The Cupcake petted an albino corn snake.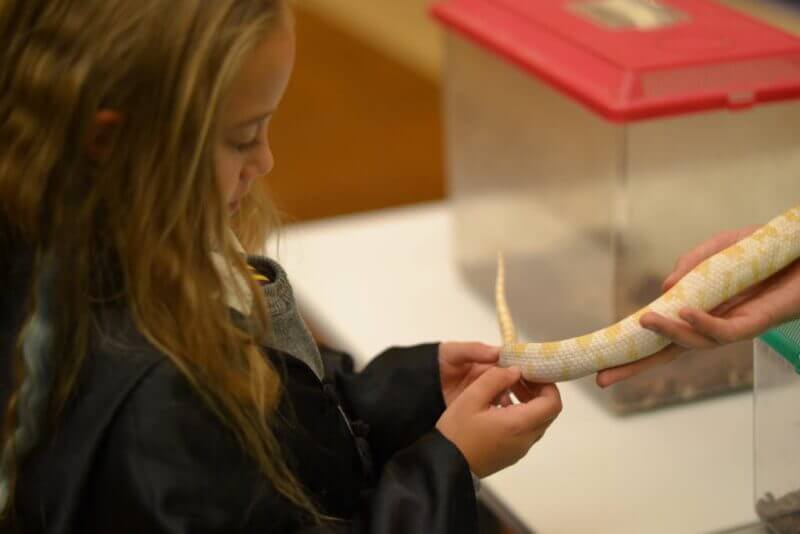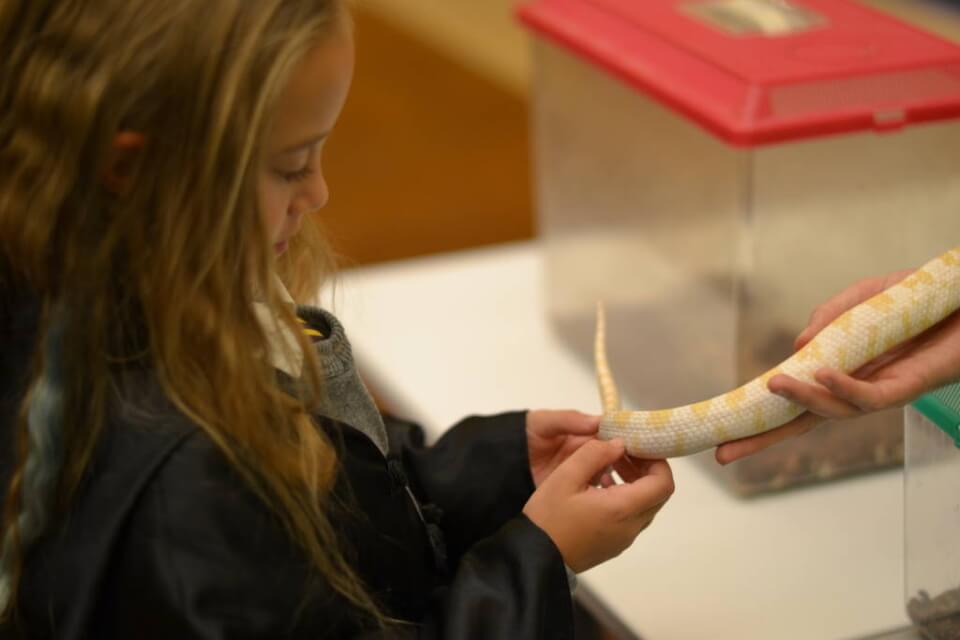 No, I did not.
She also got "Potter-y" by making her own Hermoine ornament out of modeling clay.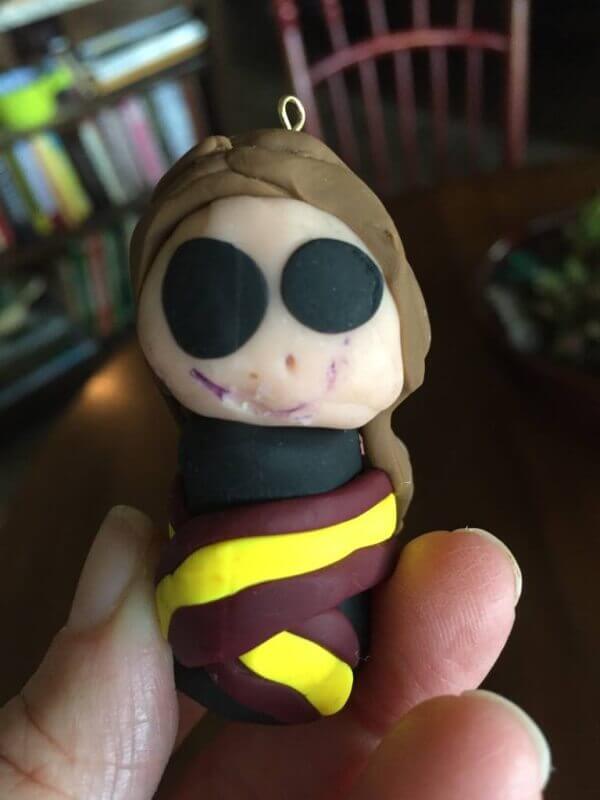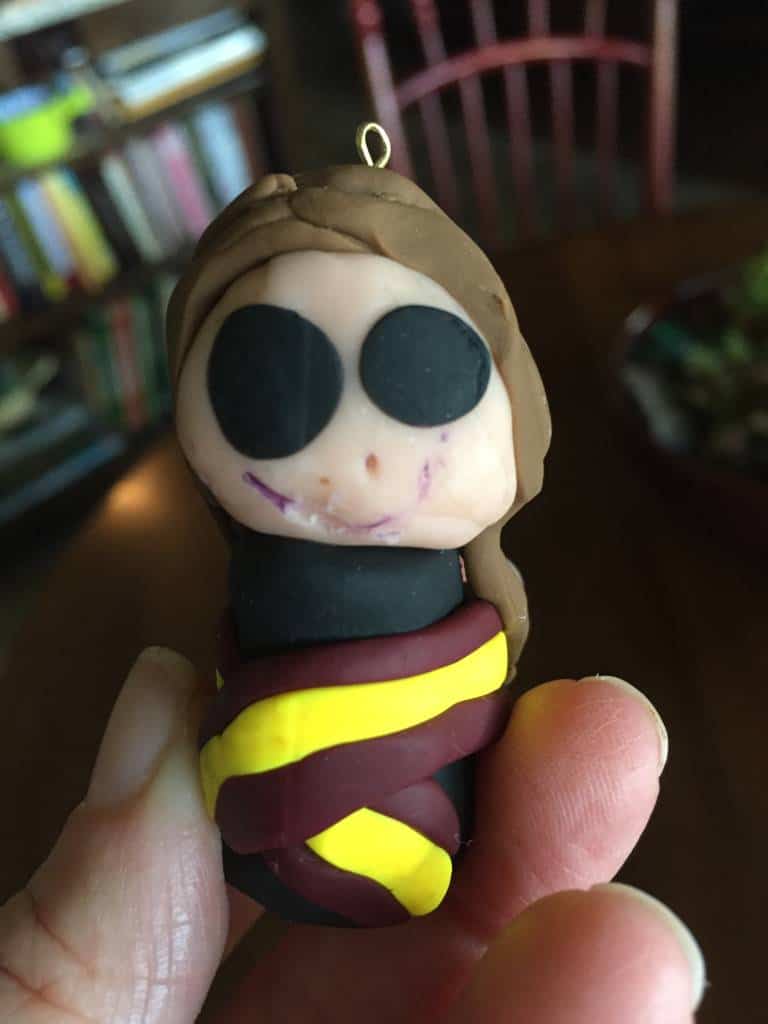 I think she spent the most time with the potions table. Draco may have had something to do with it.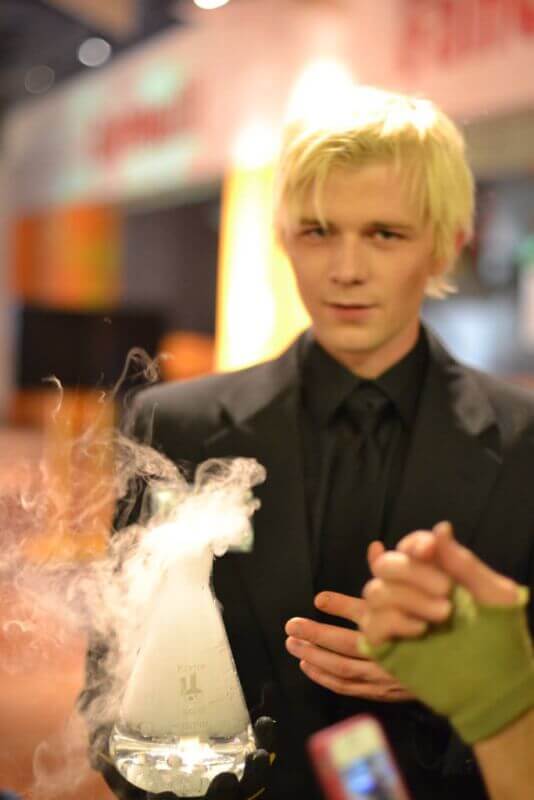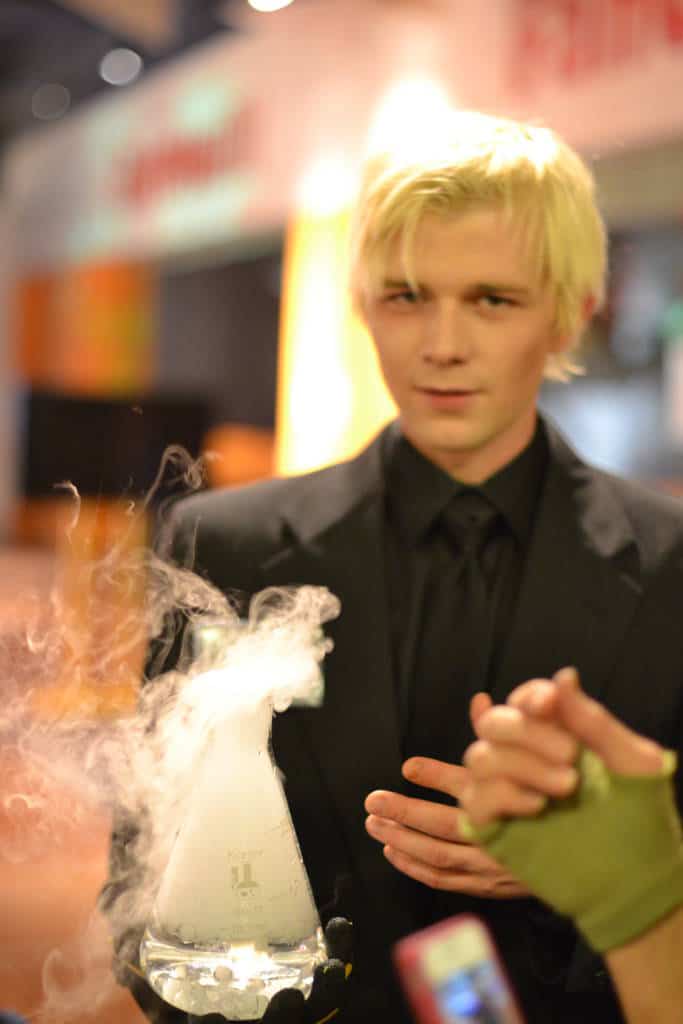 The dry ice balls were mesmerizing. She could have stayed there for an hour if we didn't pull her away. (My scientist dad would be so proud!)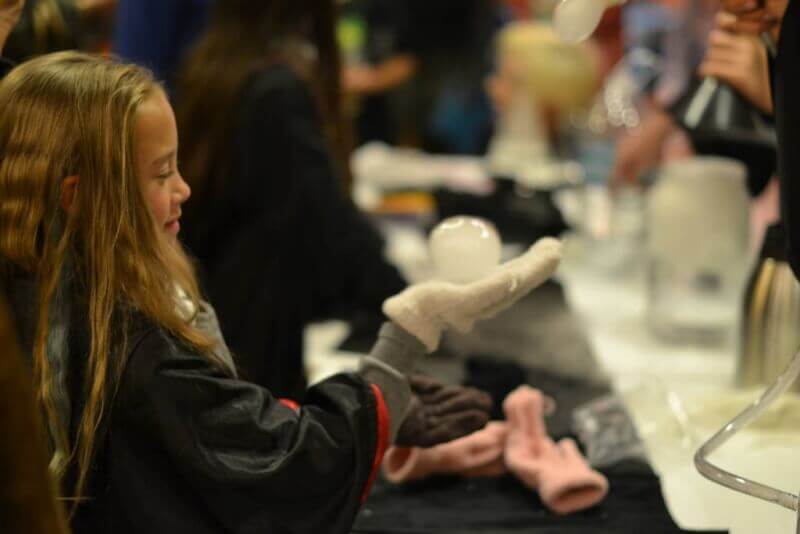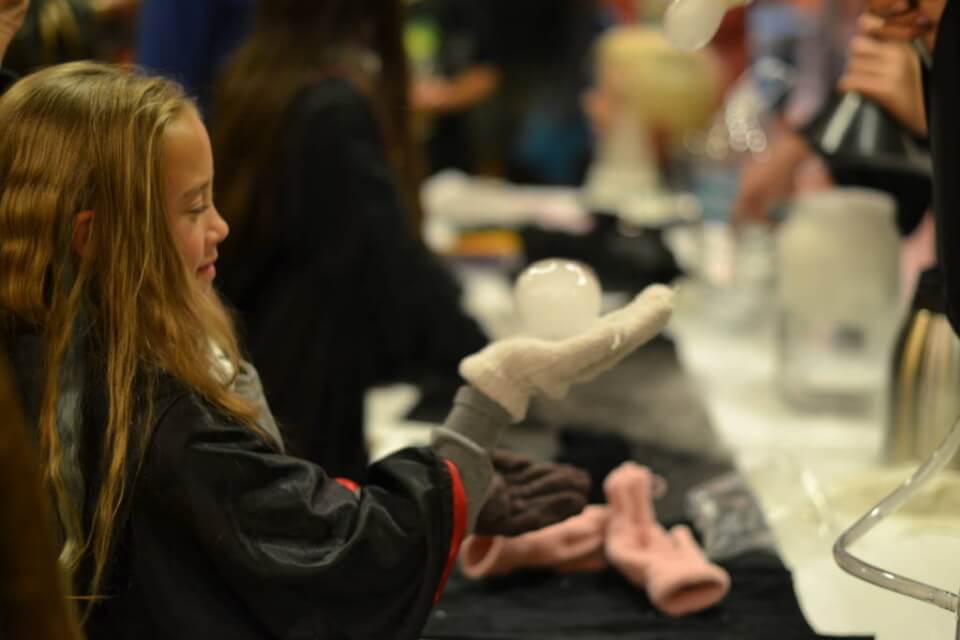 I'm pretty sure we missed the dark arts light painting this time, you can see our previous works of art here. And I forgot to take a photo of the enchanted writing. Doh!
Eventually we made it upstairs to the platform to Hogwarts. What it must feel like to run through that wall!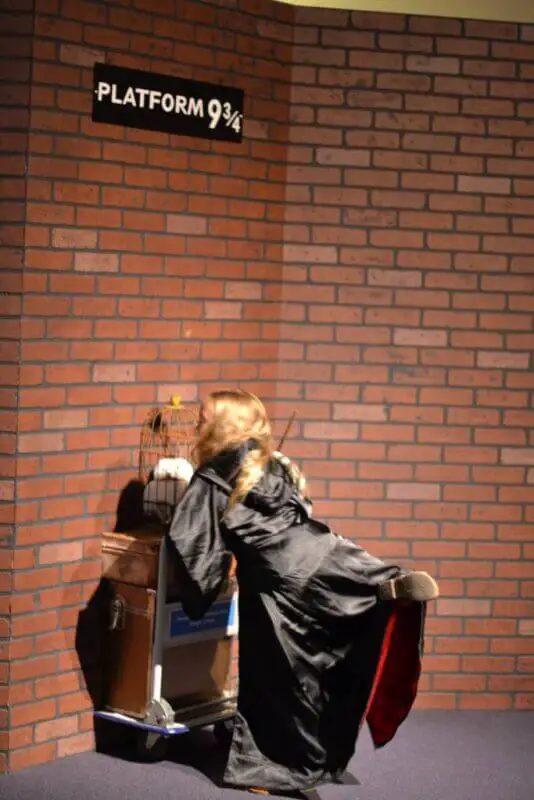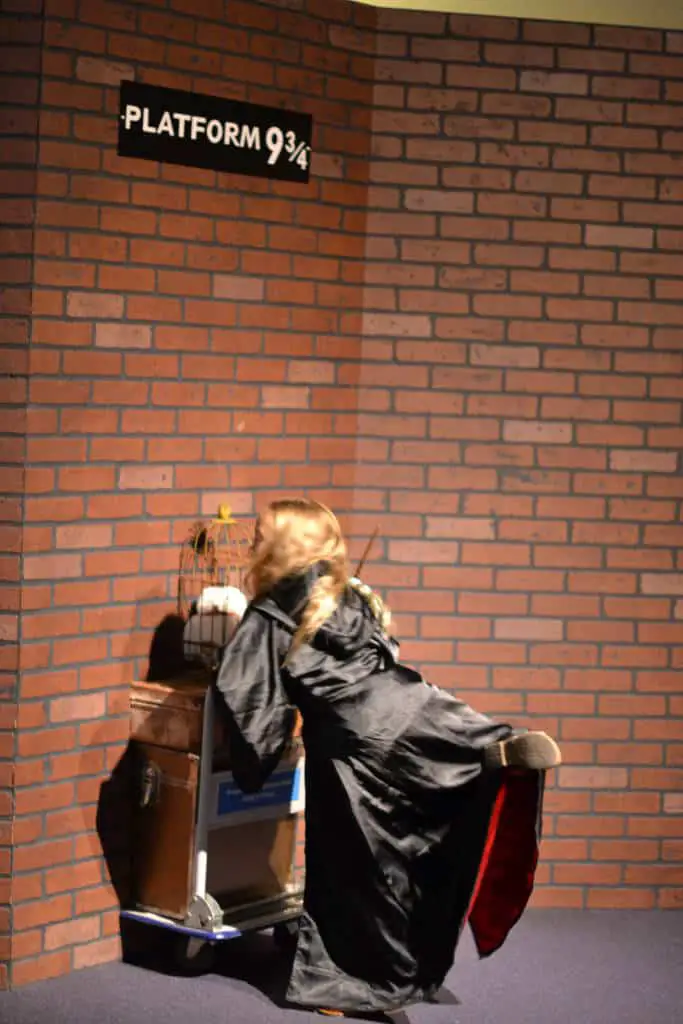 I love that the museum staff gets behind this event 100%.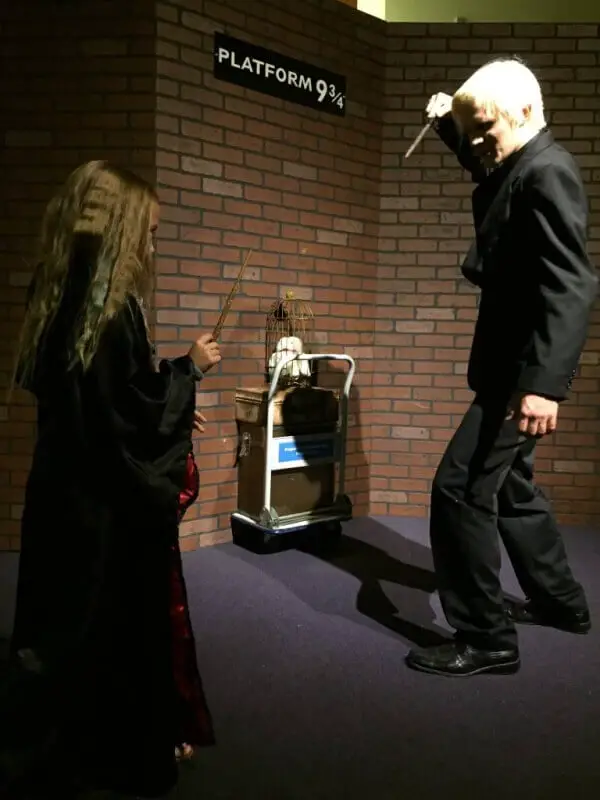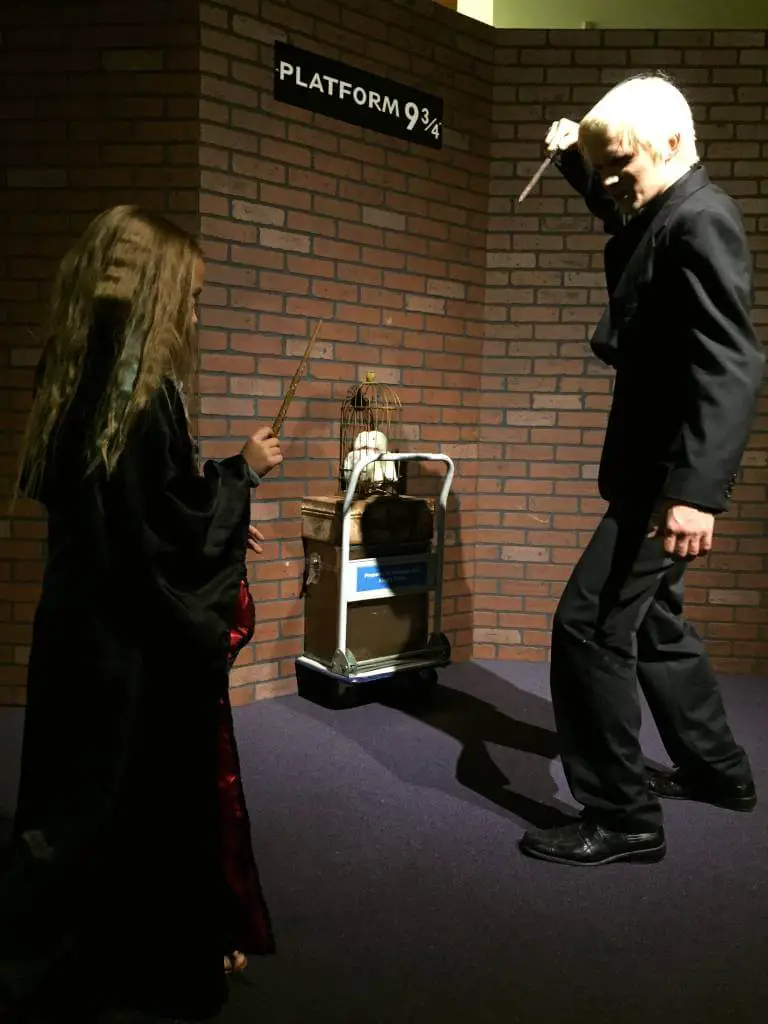 It's worth the $14 galleons for adults and $11 galleons for juniors, so grab your robes and sign up for one of the next three Harry Potter Reel Adventure nights: October 30, November 7, or November 14 before they sell out!
The Fort Worth Museum of Science and History is located at 1600 Gendy St., Fort Worth, TX 76107. Check out their other fantastic programs by visiting their website here, or Facebook page here.