This post is sponsored by Just Right Pets by Purina. All opinions are my own.
We all struggle to find the perfect gift for our friends, am I right? This time of year, especially, the pressure is high to wow the people that mean the most with standout gifts that will make them smile and touch their heart – and let's be honest — won't get regifted. And, yeah, it's not a competition.
Sometimes you need a nudge or a hint to get that PERFECT gift, to get it "just right," but when you do, it feels really, really good when you know you've nailed it!
So we have neighbor friends who do this sweet thing each year for the kids on the street. They secretly fill boots with special candy on the eve of St Nicholas (which is December 6th – see the tradition here) and leave them on the doorsteps to surprise our children in the morning. It's just the sweetest gesture and so touching that she and her husband go to that effort to make a yearly tradition and memory for our kids. It's meaningful to me as a parent and I so appreciate it (and the fact I don't have to do it). And obviously, the Cupcake loves it.
This year was no different and as a twist of fate, I actually spotted St. Nicholas at school and got to send her a photo!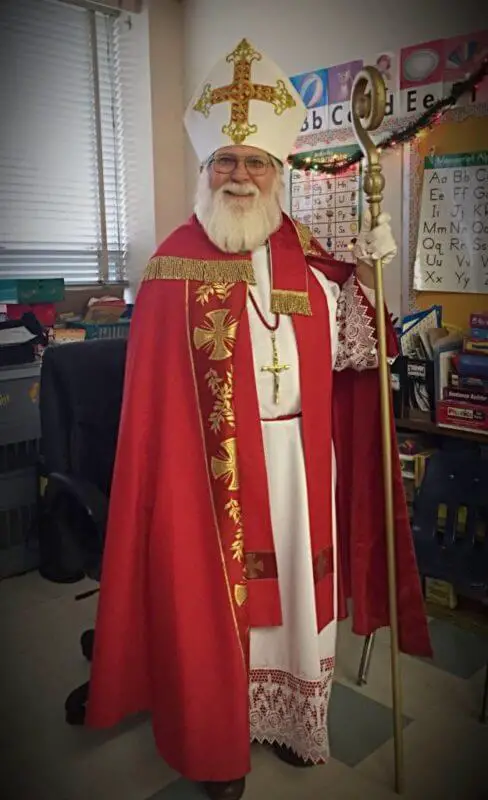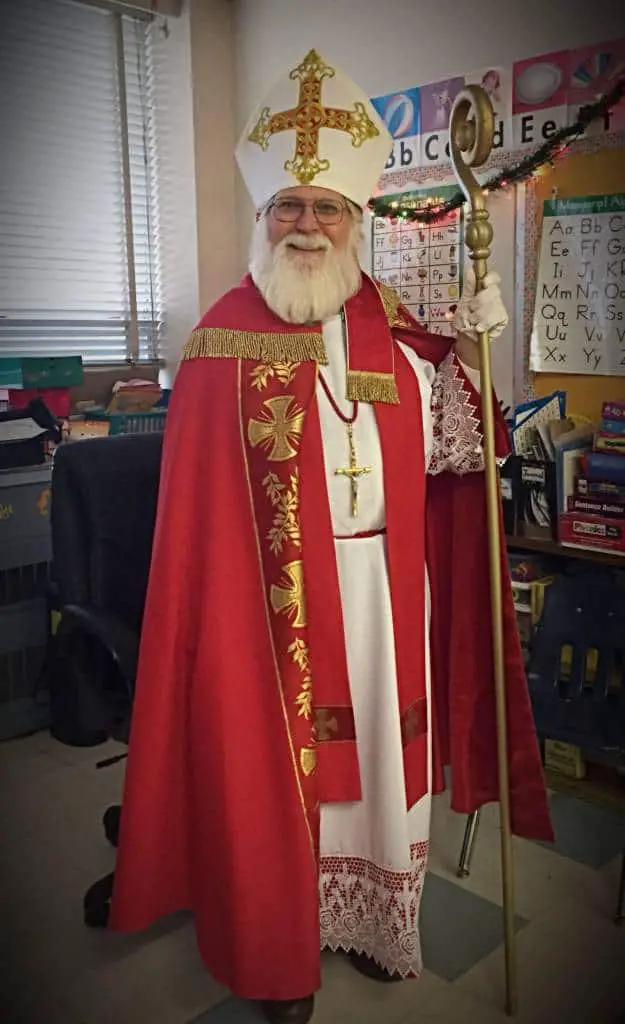 Which I was excited to do, but I'm always struggling how to reciprocate with something equally as heartfelt. I mean, the best gifts are not necessarily the most expensive. They are those that touch our hearts, and make our families happy.
I will admit that I had a nudge in the gift-giving department this year. The Beast and I have been so fortunate to be brand insiders with Just Right Pets by Purina and we're really lucky that the JRP team kicked off our special gift-giving by providing us with a few goodies and gift cards to share with our puppy mamas. I'm so excited to be able to gift these to my across street secret Santa, and a couple of other of the Beasts buds!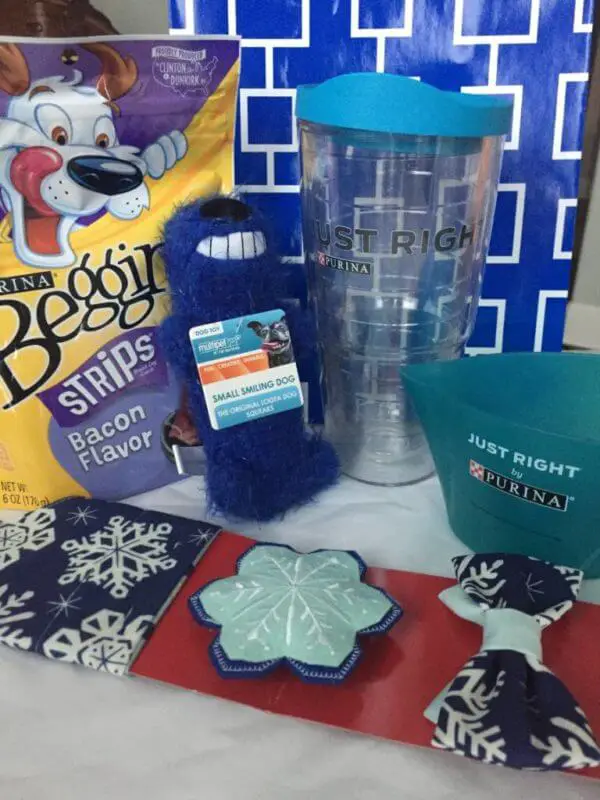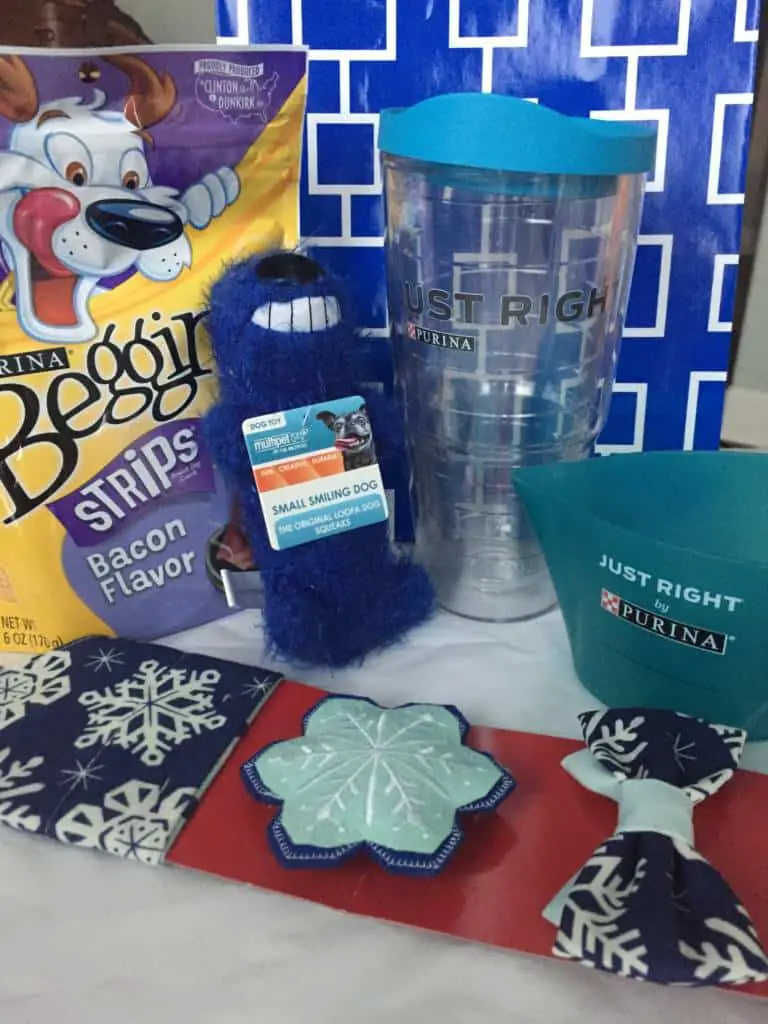 I put together goodie bags with the Just Right Pets swag, and a few toys and goodies I've been saving, and the best part? Gift cards so they can personalize food (and get it delivered!) for their little fur family as well. I mean, that's the best ever, right? Beast loves his personalized subscription food from Just Right Pets from Purina, I love that it's delivered to me, and that I don't agonize over the ingredients list worrying about what's in it, and I'm confident his friends owners would as well. And because really, the gift of convenience and one that makes our fur-family happy is a no-brainer. Done and done. It's good to know the Beast.
Well, sometimes.
Today anyway.
So that's what we're up to. The Beast is doing his best to behave, and spread cheer by making his deliveries to his furry friends.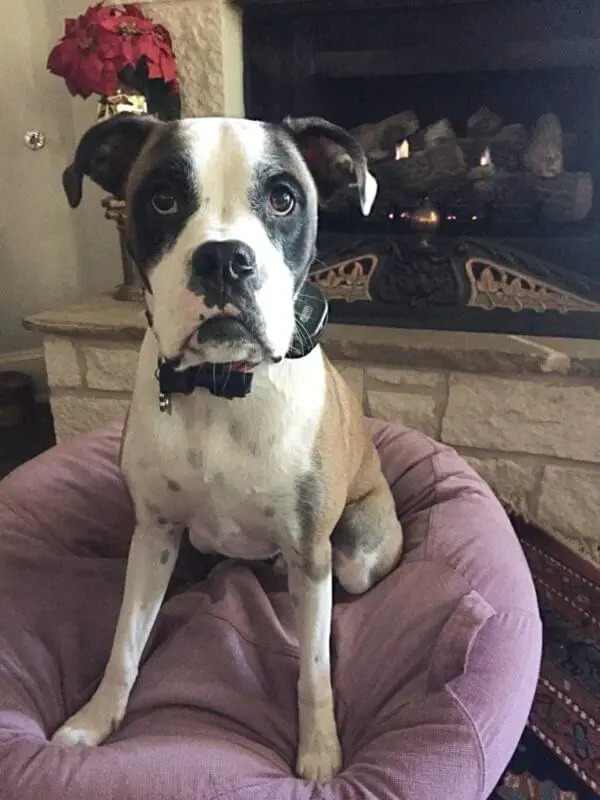 Considering how his last big Christmas adventure turned out (and no, he didn't end up on the Holiday cards), I'm hoping his "Just Right" gift to me will be the gift of his best behavior. Wish this Santa sleigh good luck with our JUST RIGHT deliveries!