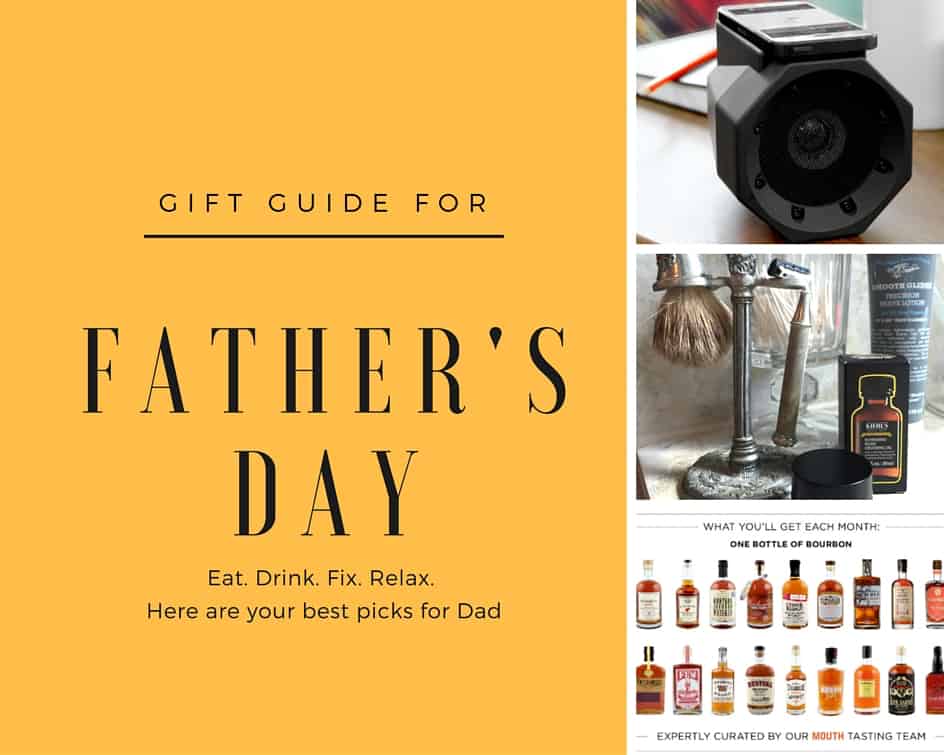 "Happy Father's Day dear! I got you a hamster."
He's like, "Uh… What?"
He had no idea he wanted a hamster. He didn't even know the Cupcake wanted a hamster. Earlier that morning, she was hyper-obsessed with wanting a tree frog. And we went to the pet store – armed with her stack of bills stuffed into the pockets of her track pants — to investigate adopting a miniature frog.
During our discussion with the PetSmart employee, Jeremy carefully laid out the pros and cons of parenting tree frogs to the Cupcake. He really was so patient and taught her all about their care. She was gung-ho until he explained the importance of maintaining a separate container of live crickets to feed that sweet little frog, and that was the exact screeching-halt moment when she abandoned any imaginations of "George the Frog" sharing her bedroom and consequently turned her attention to the merits of the Russian Dwarf Hamster.
I already help with the fish that she has and I was not up for taking care of One. More. Thing. But a part of my heart was gooey as I flashed back the many years spent side-by-side with my dad caring for gerbils, hamsters, fish, frogs and geckos. That was kind of our thing. And in that moment of weakness, I desperately wanted that for her.
So when Jeremy was gingerly preparing to capture one of the two sister dwarf hamsters, I signaled to him that we'd in fact take both. The Cupcake was gobsmacked and I definitely questioned my sanity, but there you have it: my spontaneous contribution to continuing that heartfelt tradition of dad + daughter, and the caring of pet rodents. And if it's HIS hamster, then he'd be compelled to care for it. Or that's my working theory anyway.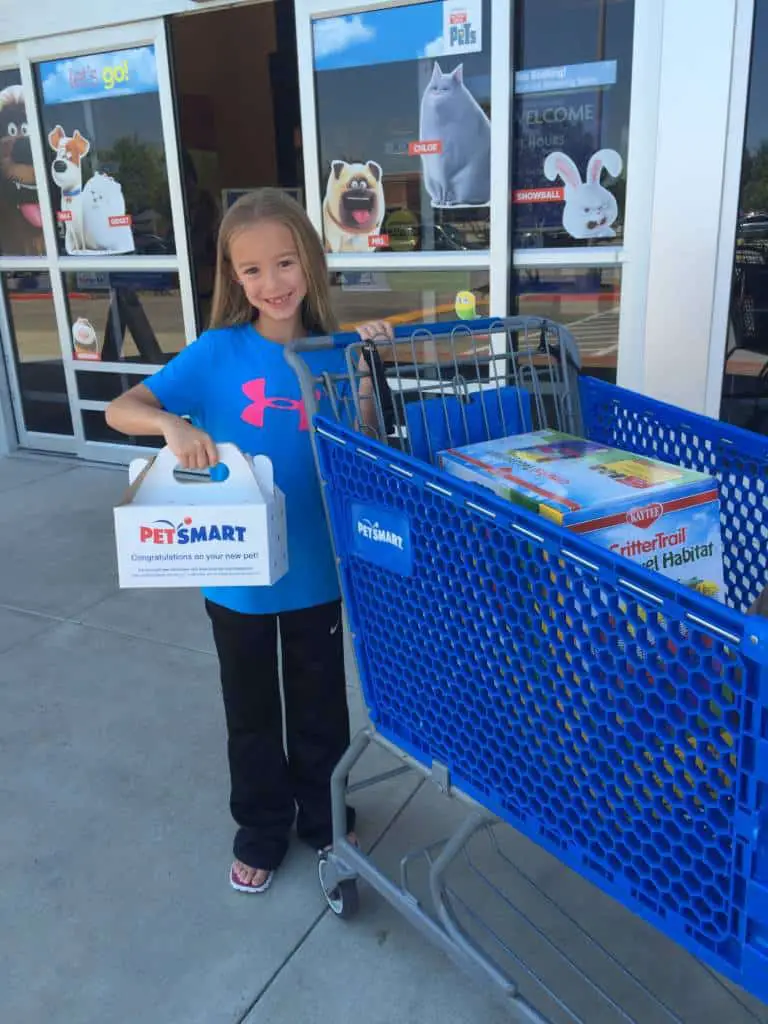 So aside from that furry and memorable gift to the hubs in honor of his special day, I thought he might appreciate a few somethings that would appeal to his more basic needs. Here we go with my favorite picks:
Dad's love gadgets, especially Big Daddy. This Tactical Auto Rescue Tool is a must-have for every car. Featuring a seat belt cutter (here's why this is SO important), a spring-loaded window breaker (It's Texas y'all. We have flash floods), folding knife and LED flashlight, Dad will be prepared for any emergency that comes his way. $39 at ThinkGeek.com.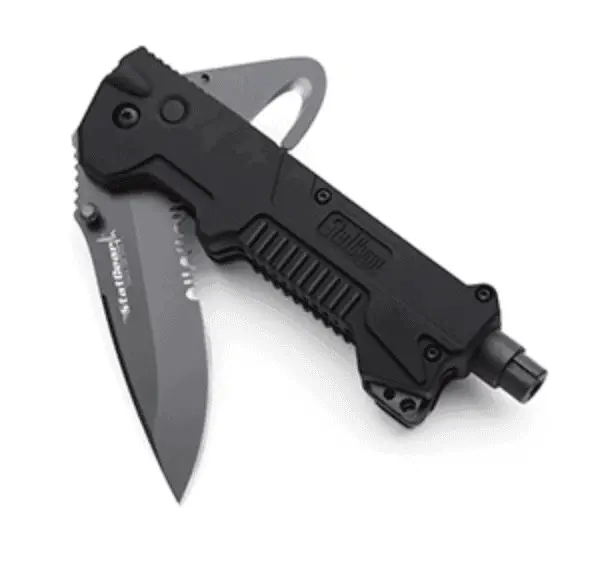 Dad's are great at fixing stuff. If he doesn't have J-B Weld 8281 Original Professional Size Steel Reinforced Epoxy Twin Pack – 10 oz
" target="_blank" rel="nofollow">JB Weld in his bag of tricks, you need to get him some stat. This amazing reinforced epoxy repairs automotive stuff, plumbing, marine, crafts and other projects. It can be formed, drilled, ground, tapped, machined, filled, sanded and painted and is amazingly strong, and helps Dad maintain his hero status. I'm not kidding, this is a staple in our house. Get you some. (affiliate link)
They might not talk about it as publicly as women do, but Dads appreciate having good skin no matter what they don't say on the matter. I'm loving the line of men's products from our favorite luxury skin, hair and body retailer, Kiehls. Perfect for my hard-working husband, this Age Defender Eye Repair will help to correct his adorably aging skin around his eyes, to firm sagging, reduce the appearance of dark circles and visibly resurface his crow's feet character lines for a smoother, more youthful appearance. $30. (Available for auto replenish!)  He will also love this Close Shavers Squadron™ Smooth Glider Precision Shave Lotion for only $16. The protective and hydrating lotion formula melts on contact with skin for a high precision shave and shields skin from razor burn.  The part he shaves anyway. And because he also sports a beard, this Nourishing Beard Grooming Oil for the win.  Pracaxi oil softens and smooths coarse facial hair and nourishes the skin underneath while gentle exfoliating helps smooth dry, itchy skin. $27 (Also available for auto replenish.) Thanks Kiehl's for sending these to us to try!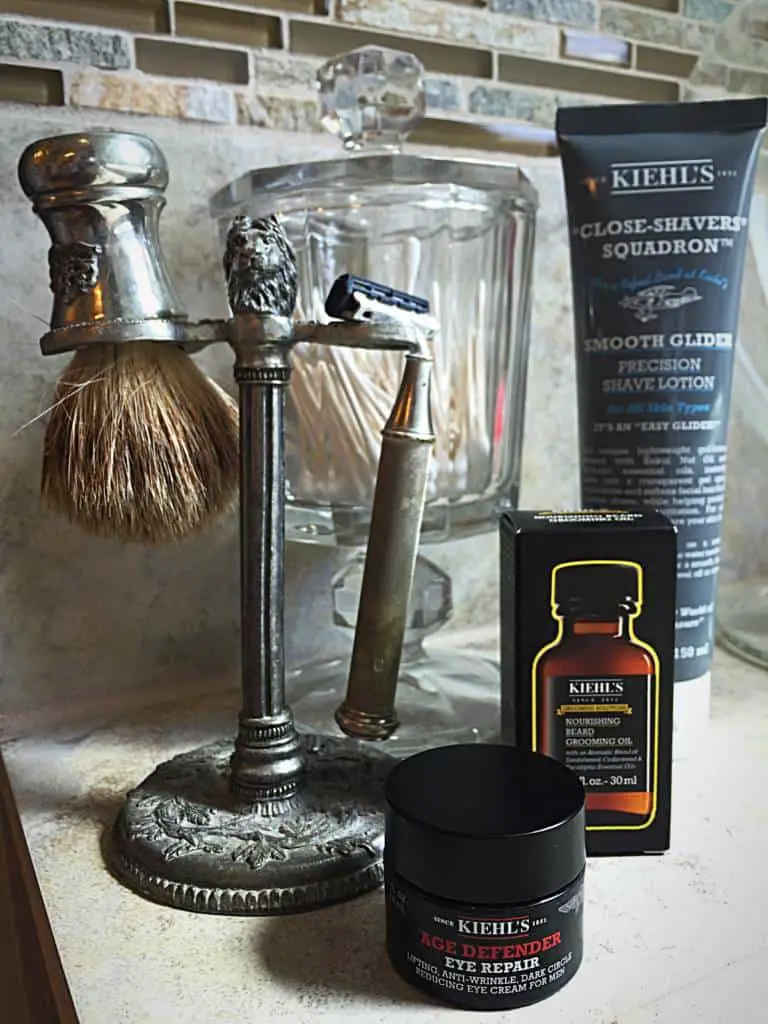 Is Dad a craft beer lover? How about a Beer Cap Trap to keep a souvenir of his favorite brews? In the shape of his favorite state or 'merica, of course. Made in the USA of UV resistant plywood which means its perfect for outside beside his grill. $34.95 TheGrommet.com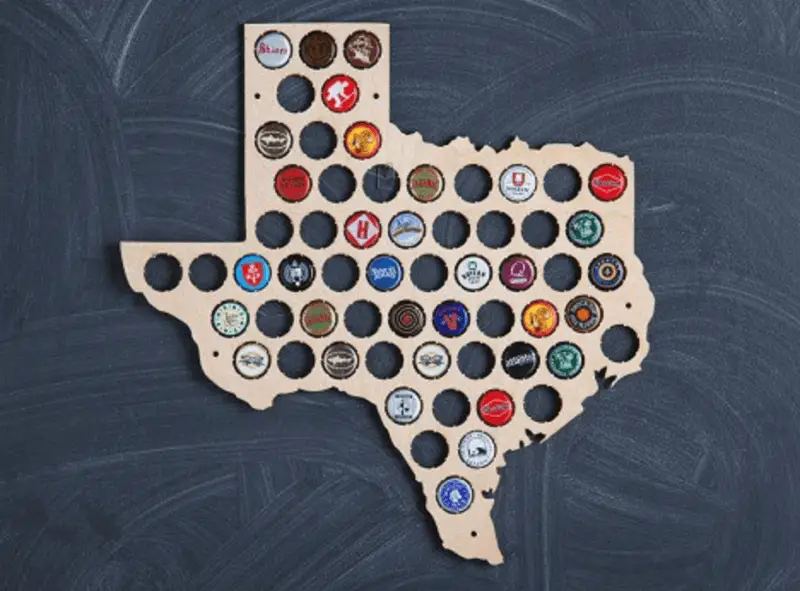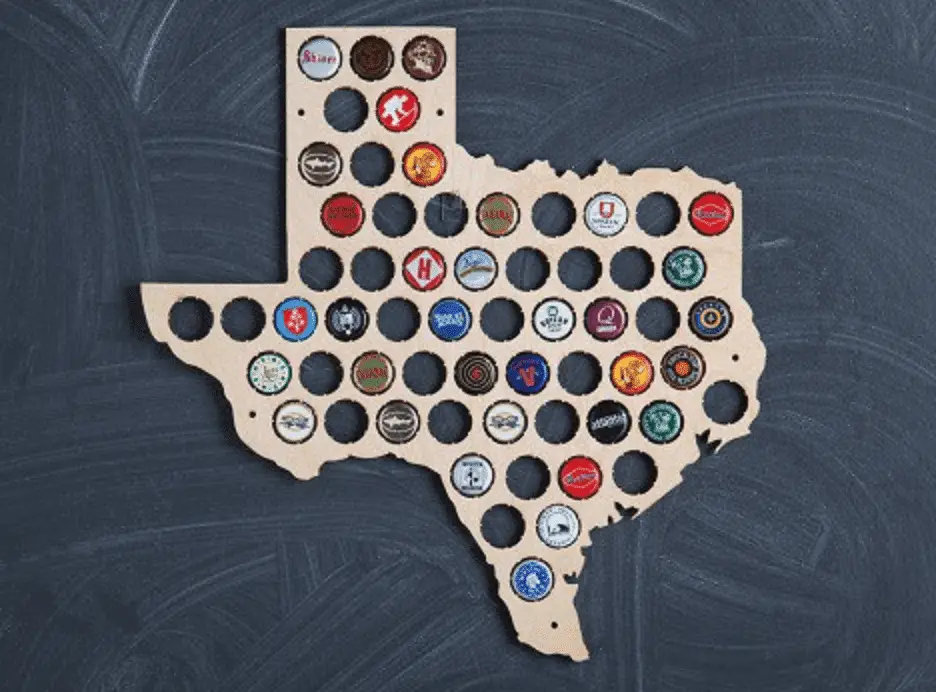 Maybe the Dad in your life prides himself on his bar collection? Check out the "Bourbon of the Month" subscription from Mouth.com (one of my favorite sites). Because bourbon is a year-round Dad favorite, so should your gift be. Each month Dad will receive a full-size bottle of a new bourbon from a different — and likely previously unknown — indie maker. Cheers to Dad from Mouth.com.  $59 – $74 a month. PS – Mouth has amazing food and beverages that you'd be hard pressed to find anywhere. Available to purchase individually or in subscription format.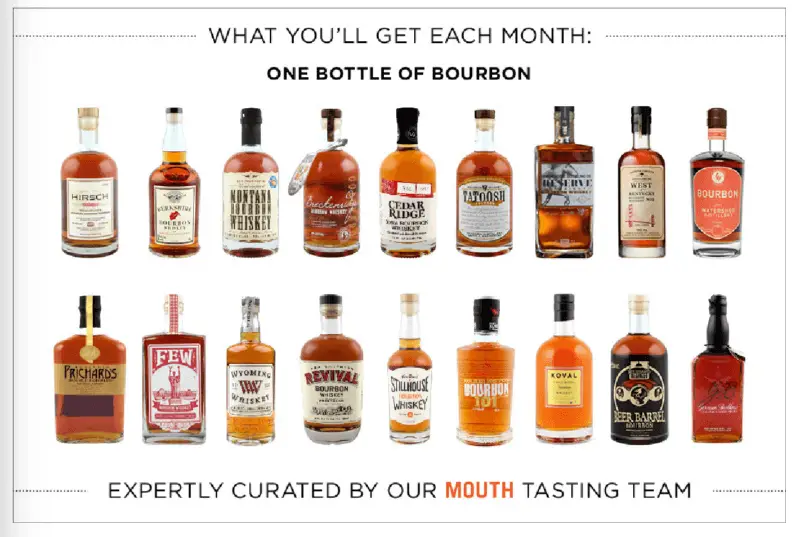 Dad's going to need something to keep his drink cold. You can't go wrong with the new Yeti, 36 oz. Rambler bottle. It's condensation-free, stainless steel construction are iconic Yeti, and the double wall vaccum insulation keeps drinks cold for a ridiculously long time. What I like about this new design is the larger top for easier filling and cleaning. $59.99 Yeti.com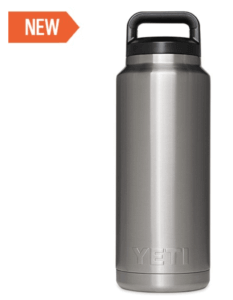 Dad's not always on an adventure. Sometimes he wants to kick back with his drink at the ballgame. How about these collapsible chairs from Wayfair.com? He'll be the envy of everyone when he gets comfortable with a cupholder! $35.99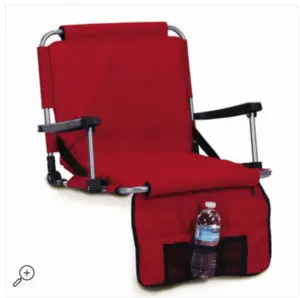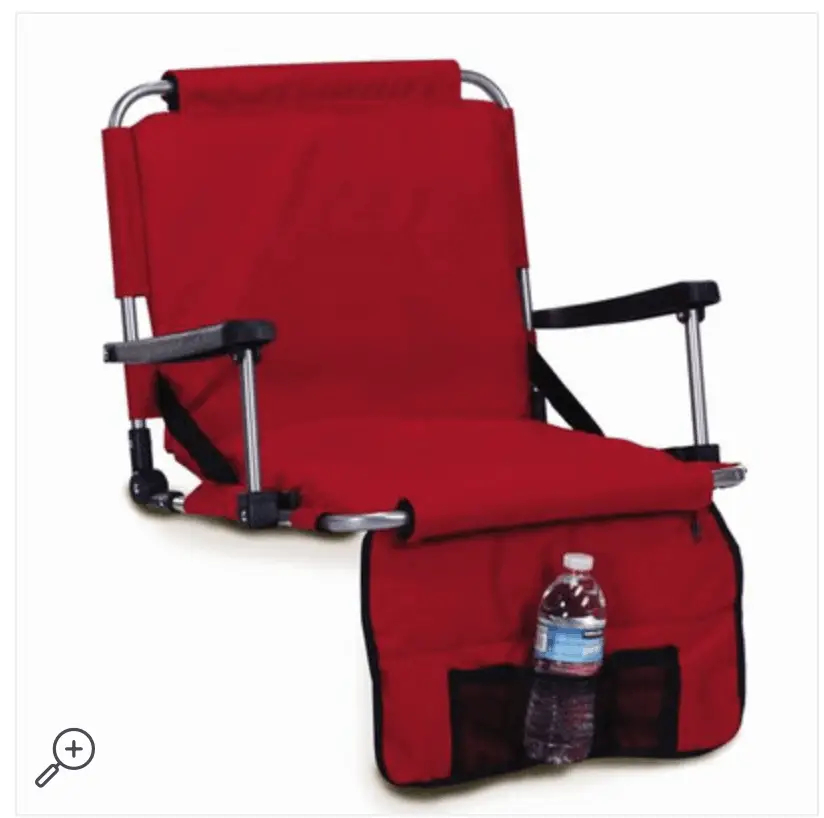 When Dad's chilling in the backyard or at the beach, he needs his favorite music. Make his playlist portable with this cool Thumbs Up UK Touch Speaker Boom Box – Retail Packaging – Black
" target="_blank" rel="nofollow">Touch Speaker Boom Box. Simply place your smart phone on top of the speaker and it magically works! No blue tooth pairing needed. Battery life of 10 hours play time per recharge. $39.99 (affiliate link)
Thumbs Up UK Touch Speaker Boom Box – Retail Packaging – Black
">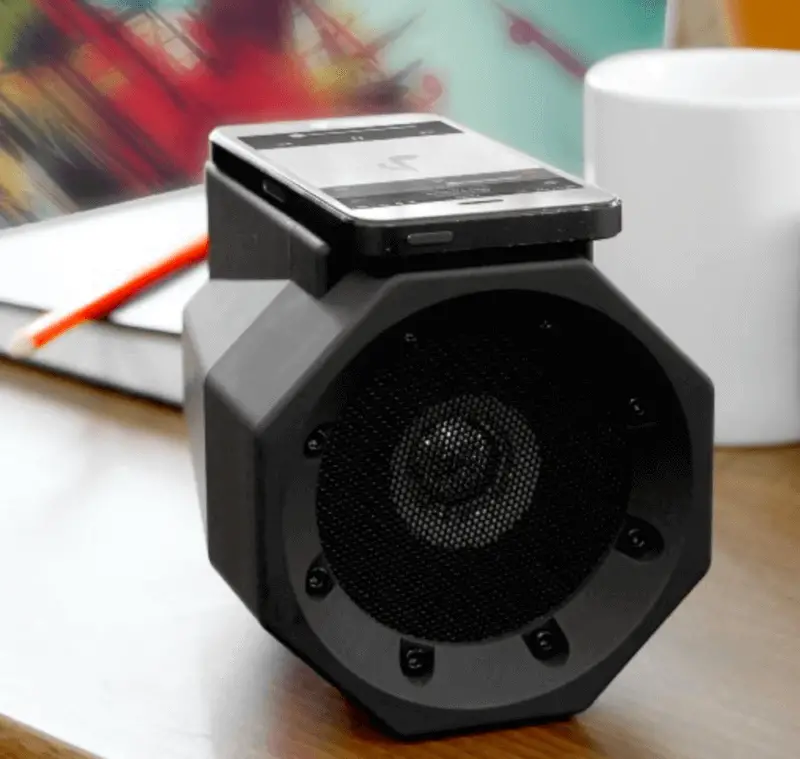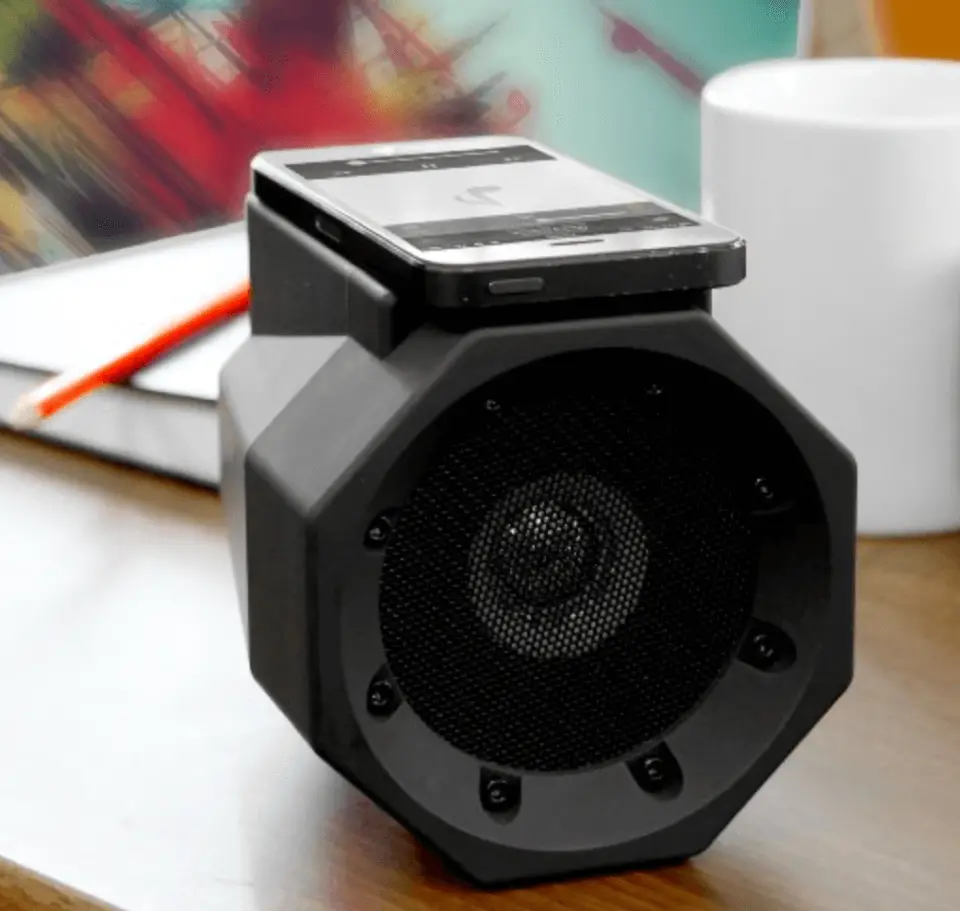 But truly, what's the best way for Dad to have a great Father's Day? Knock off a few of those Honey-Do's on his list by hiring someone to do it instead of him. Check out Thumbtack.com to find someone to be your temporary handyman, pressure washing, painting, TV mounting or even carpet cleaning. Each contractor is reviewed and you have the opportunity to get a quote from them prior to service.
Happy Father's Day!