Shabby-chic is my jam. When we were at LOOT Vintage Market last weekend, there was a booth FULL of pallet signs with lace flower letters and it reminded me that I made this a while back and never showed it to you! Ooopsie. It's too cute to keep a secret.
This simple pallet sign was pretty inexpensive, although I did use my silhouette so if you don't have one of those (or similar), you'll need to buy a letter template, or you could even paint it freehand.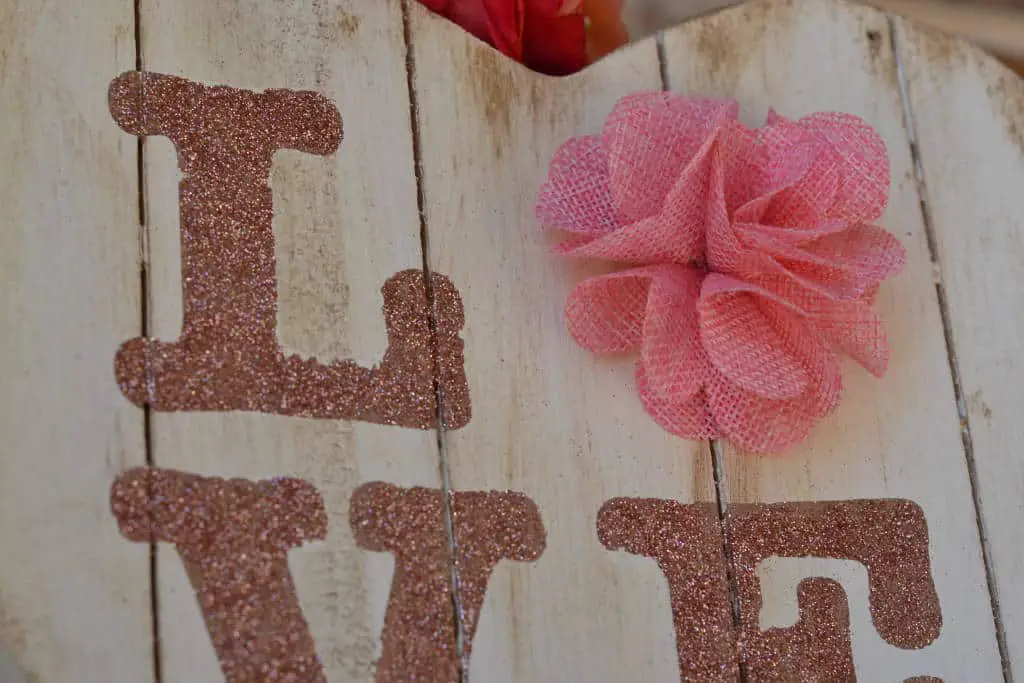 Here's what you need:
Pallet sign. This heart-shaped one was from Target's dollar spot – although it wasn't a dollar. I think it was three. It was around January when I found this so keep an eye out for this year's batch. You could get similar plaques from any craft store, they'll just cost a little more.
Chalk paint. I use Annie Sloan but you can buy smaller quantities for less at Michael's. I would check out the Martha Stewart selection.
Clear wax. I use Annie Sloan, but you can find a smaller, less expensive version at Lowe's.
Dark wax. Again, I use Annie Sloan, but you can find a smaller, less expensive version at Lowe's.
LOVE template. I made mine on the silhouette with vinyl, but you can buy letter templates at any craft store and some office supply stores.
Glitter. I used Martha Stewart Crafts fine glitter.
Glue. I use Martha Stewart Crafts glitter glue.
Burlap flower. I'd like to say I made this (I have before) but honestly, I saw this perfect one at JoAnn or Michaels in the apparel supplies section and went easy on myself.
Hot glue
Here's what you do:
My pallet sign had a rope tied to it for hanging. Remove this as it will get in the way when you are painting.
Paint your sign with chalk paint and let dry. I used two coats.
Brush on your clear wax and let dry.
Usually at this point, I would distress my sign. This is optional and I didn't do it on this one.
Brush on your dark wax, concentrating on the edges and areas that would be subject to more wear to give it an aged look. When I am applying dark wax, I always put it on my brush and then "paint" a piece of cardboard to get it rubbed into the brush. Then I brush it on my project. Otherwise, you're likely to go too heavy with the dark wax and the smallest amount goes a really, really long way. If you put too much dark wax on, try rubbing it off with a rag, then apply clear wax and use it like an eraser. Continue until you feel better about it.
Once the wax is dry, position your template onto your pallet and tape down with painter's tape.
"Paint" the letters with your glue. Remember NOT to do the "O!"
Sprinkle your glitter onto the letters, making sure to cover ALL the "painted" glue letters.
Let dry.
Shake off the excess glitter and remove your template.
Glue your fabric flower onto the "O."
Pat self on back and hang with pride!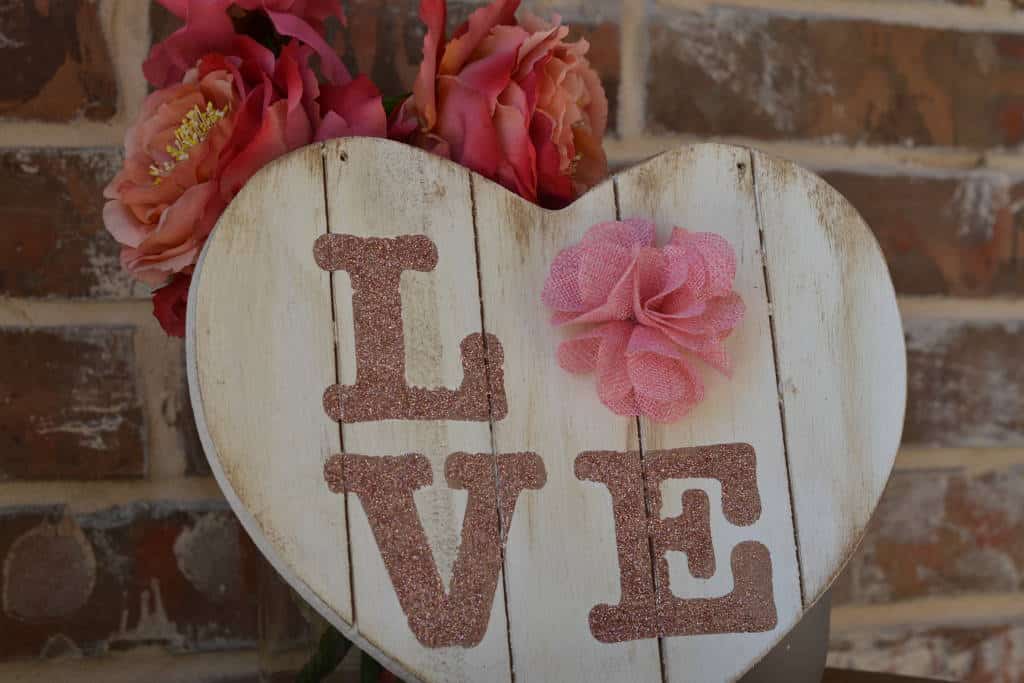 Here's another version I made which I love just as much (get it, haha). This one is exactly the same steps as 1 – 5, except instead of painting the word "love," I cut it out of vinyl and stuck it to the pallet sign. The lettering is custom from my sweet friend Alli. You can find her amazing work on Etsy at AlliK Design. 🙂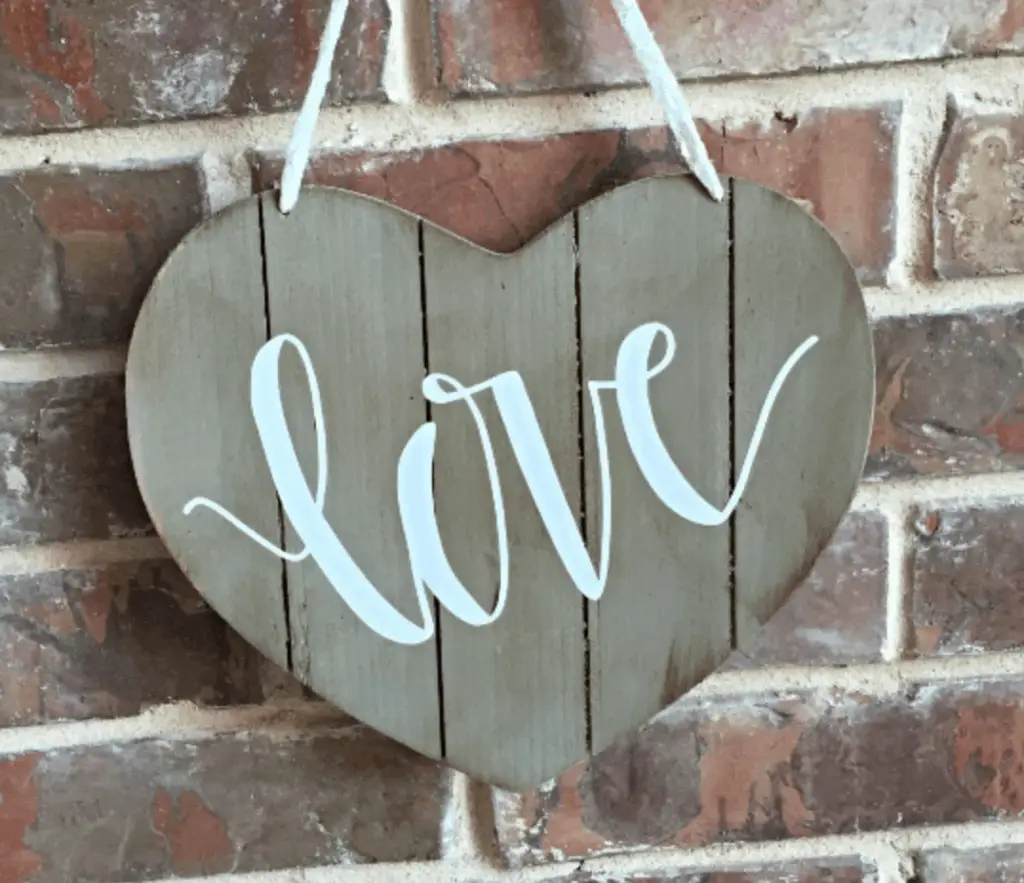 More Valentine's Day Posts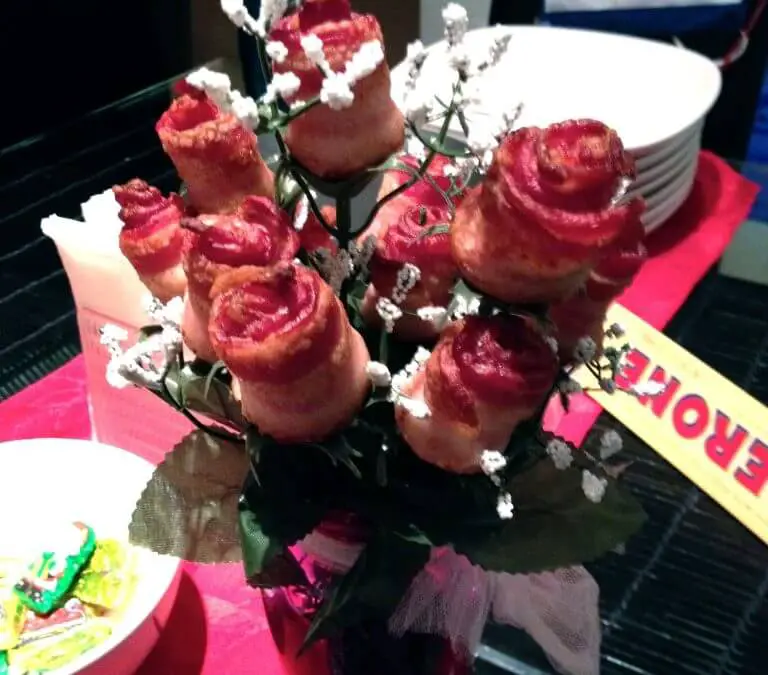 The Princess Cupcake was invited to a New Year's  Eve party at her bestest boy friend's house and we couldn't show up empty handed now could we?!And what better to bring to the host, a self-proclaimed bacon lover, than cholesterol disguised as a bouquet of flowers? So...
read more