It is football season – finally – and no one does tailgating better than schools in the south, am I right? I mean really, it must have been a Southerner who declared National Tailgating Day the first Saturday in September. Even if you missed a proper celebration this past weekend, there's still plenty of time to perfect your tailgating game this football season.
Here are a few products I'm featuring on the CW today that will do just that — take your tailgate to the next level.
[embedyt] http://www.youtube.com/watch?v=8Ew8Yt9Fd7U[/embedyt]
Let's start with the basics. Tailgating is all about the food and the drink, right? So let's talk about meat. We're going to trade in those charcoal briquettes and the little portable patio BBQ for something a little more sophisticated for those fine cuts of meat.
Grab your favorite steaks and take this T-Fal Ingenio Meat Tenderizer to to them to make them grill ready.

Sure, pounding steaks is fun, but the splatter is a disaster! Keep your cute game day outfit clean with this solid hand-held tenderizer that uses a unique rock and roll technique, utilizing your body weight for ergonomic and mess-free tenderizing. Still have the need to smash out your football frustrations? The ends are designed to give a good whack if you need it. You can find this tenderizer on Amazon.com for $12.99.
Once you have your meat ready for the grill, why put it over the hot coals? The T-Fal OptiGrill Plus is a one of a kind "smart grill" with a cooking sensor to ensure a perfectly cooked meal every time.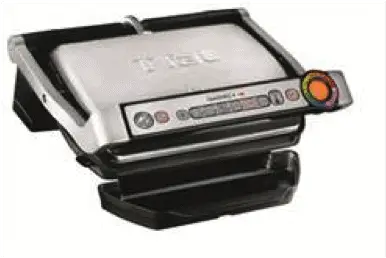 It automatically adjusts to the thickness of your meat, and grills to your preference rare to well-done. It features six settings for burgers, red meat, Panini, sausage, fish and poultry. It even has a manual and frozen setting. Available at Bed Bath and Beyond for $179.
So this next product altered my life. Not kidding. The IMUSA Electric Pressure Cooker speeds cooking time by 70%, and retains more vitamins and minerals, reduces energy and heat while cooking and is a breeze to clean because the pot is Teflon coated. (Expect pressure cooker recipes on the blog in the future.) This little pot is perfect for your tailgate chili, beans, soup and more. Find this game-changer at Target for $79.99.

You need something to wash down that meat coma so let's get serious about the drinks. Prosecco is the wine of the moment, and Santa Margherita's is a sweet sparkling choice. It's fresh flavors of apple and peach blossom make it a favorite, but it's also a great mixer. Try this refreshing Prosecco margarita recipe for your tailgate and pat yourself on the back for making it party-ready the night before!
You'll need to have non-boozy drinks at your bumper party, and these thirst quenching sparkling ICE are ideal.

ICE come in 20 flavor options, have zero calories, zero carbs, are gluten-free and sodium free. Kids love them and so do adults. And, since they come in a variety of colors, it's easy to color coordinate them to your favorite team too! But yes, they also make great mixers for cocktails. Check out this list of suggestions for your next kickoff.
Don't forget dessert! These adorable footballs couldn't be easier to make. They're chocolate cake filled with buttercream icing – but these Fillables from Lifetime Brands make it a breeze!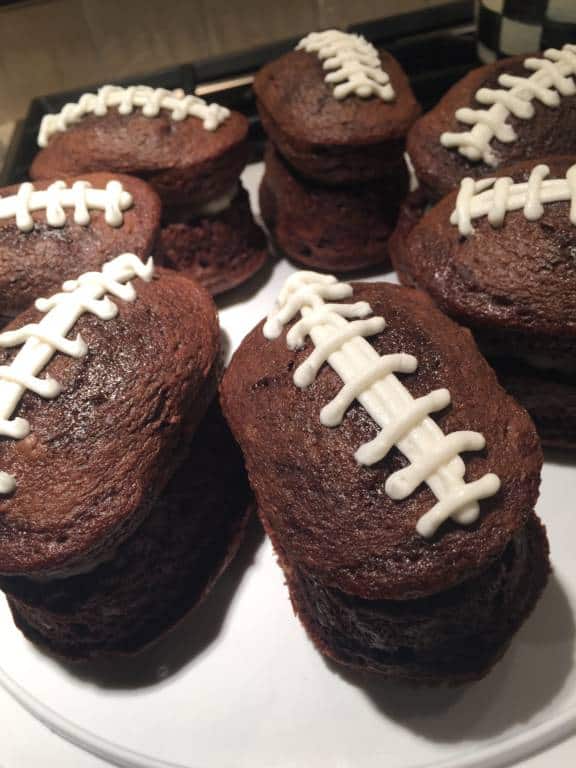 Lastly, a party isn't a party unless you decorate. I love a themed table and this cute fabric yardline table runner with coordinating football coasters and placemat are PERFECT! (All from Decorators Warehouse in Arlington.)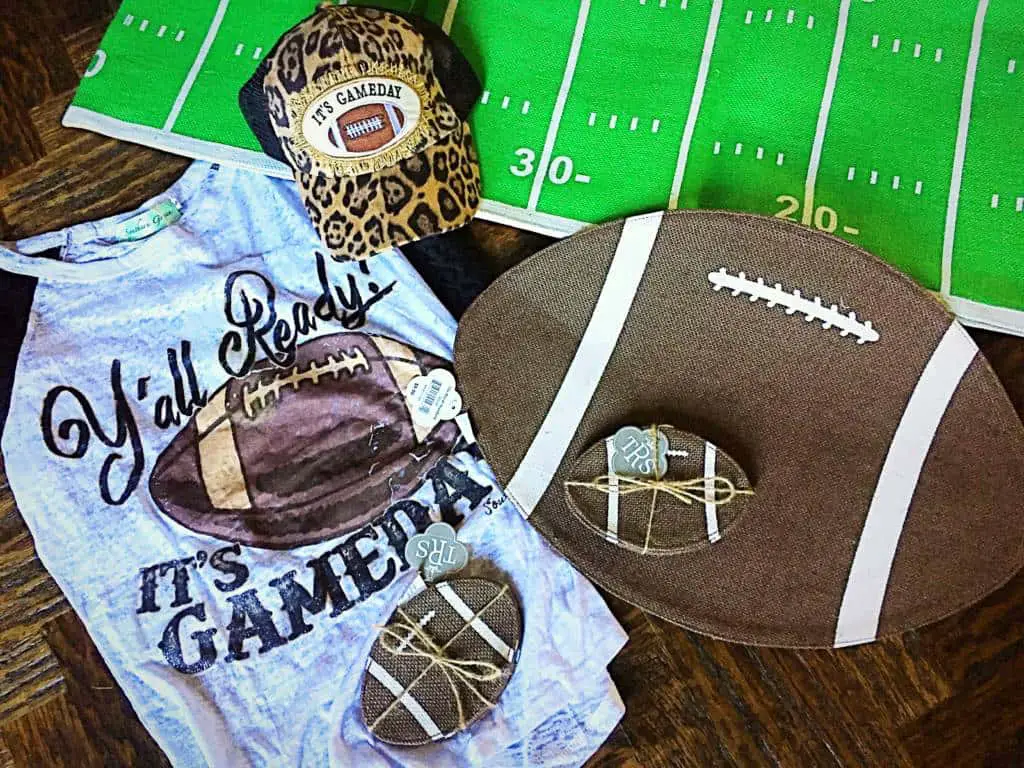 The disposable football platter, paper straws and numbers you saw on TV carry the theme even further and were a steal from Walmart. (Yes, Walmart!) The cute football plates and napkins (also reasonably priced) are from Tom Thumb.
And oh hey, did you know Decorators Warehouse has those cute game day clothes I had on too? Check out my hat and shirt from Southern Grace! You'll see me in these pretty much all weekend through football season – and then I"ll be trading them for the adorable Thanksgiving and Christmas versions in a couple months!