This upcycling desk glamup was just the right project to feed my furniture thrift flip habit. Have you ever had a piece of furniture that was really well-made but maybe is not your current style? Or maybe you have a sentimental attachment to it, but it just doesn't fit in your rooms anymore?
That was my situation with this antique desk. It was actually my mom's and I used it myself growing up. It's a really well-made, super-heavy desk, the kind that can and do last for generations – unlike anything you can buy in a store these days.
Though I wasn't in love with the aesthetic of the old desk, I struggled to donate it and wanted to find a way to keep it around. Enter stage left – Chalk Paint!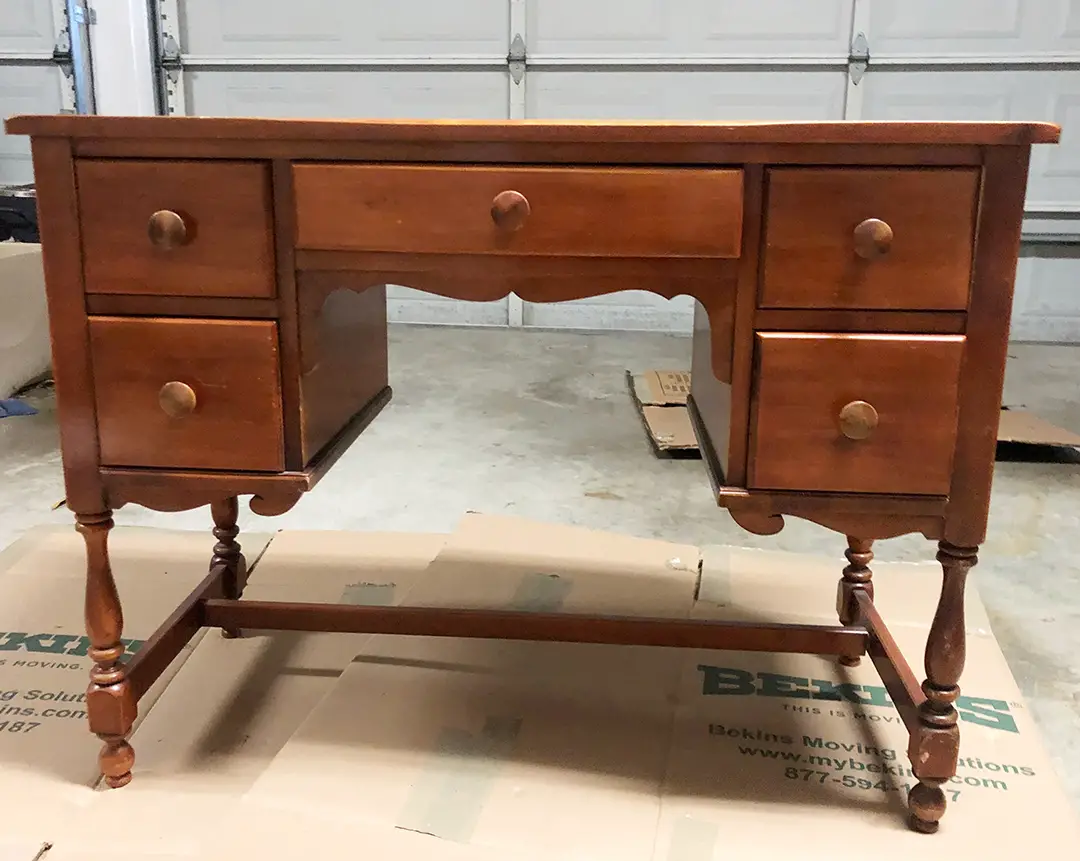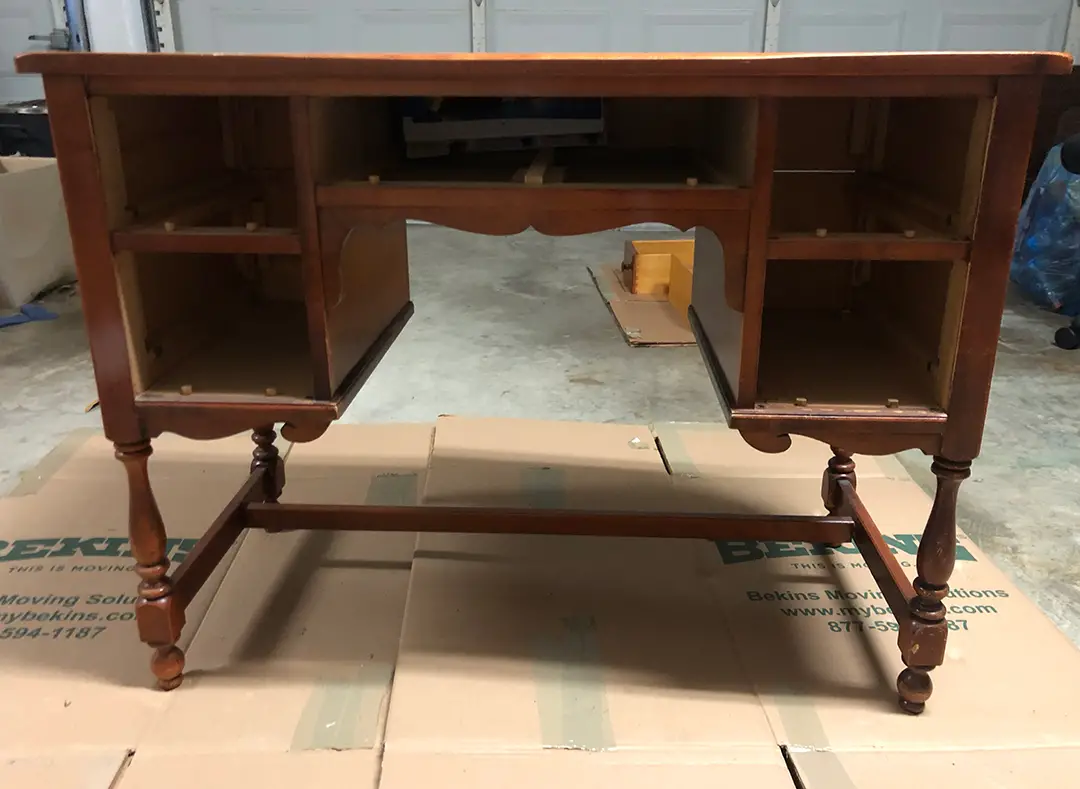 The nice thing about chalk paint is that you don't have to prepare the surface at all. You just clean it off and make sure it's dry but then paint right on top of it no matter what the finish. Yes, you read that right. There is no prep required!
To get started just dust off the desk, remove the drawers and old liners, and any hardware.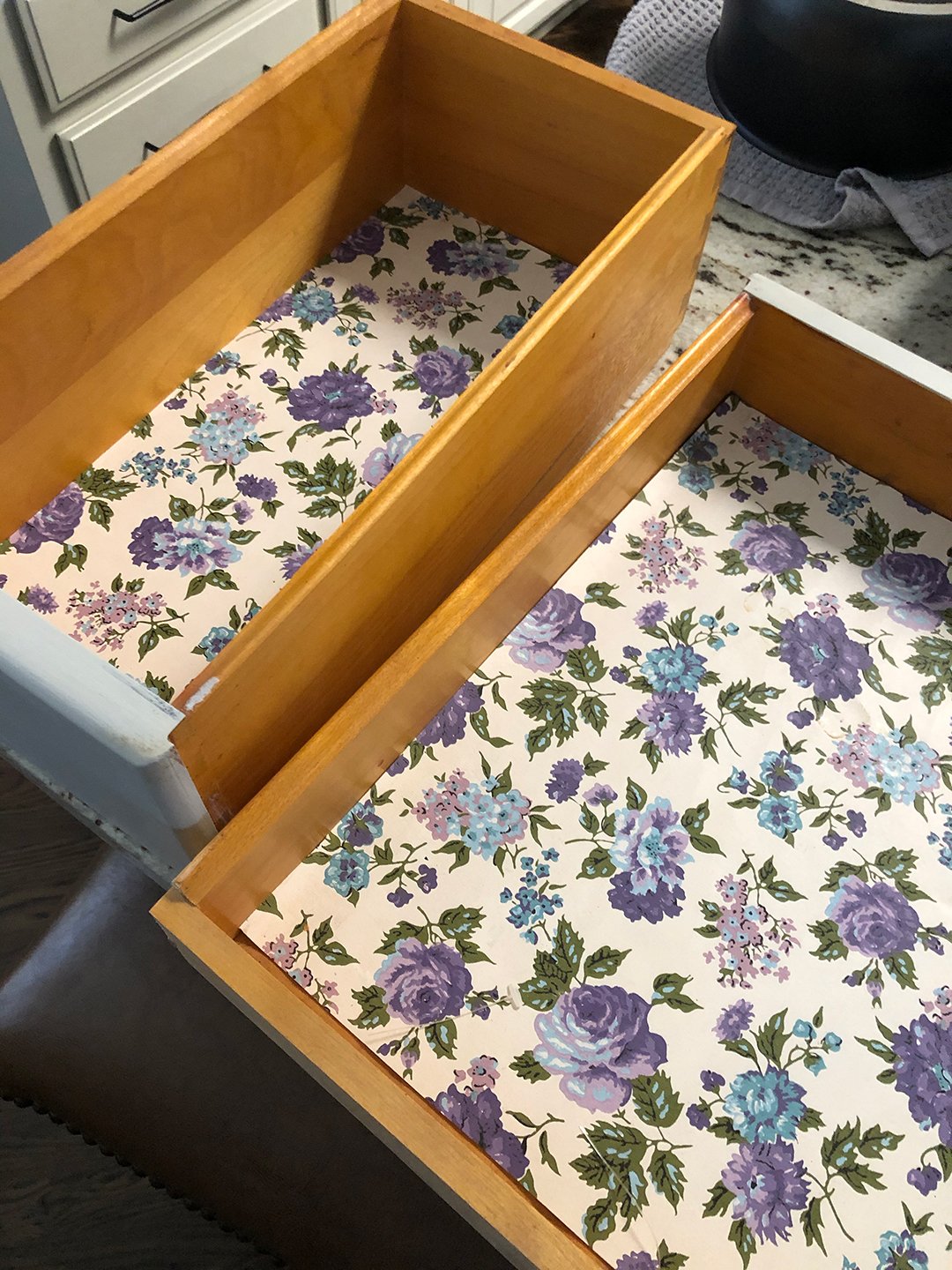 When I've done chalk paint projects in the past I've used the light wax and dark wax. The wax seals it so your finish is smooth and less likely to chip and whatnot. For this one, I wasn't going with the super distressed look and didn't necessarily need it to look aged. I started by testing the smallest smidgen of Annie Sloan Dark Wax on a couple of the corners but I didn't like the effect, so I mainly stuck with clear wax.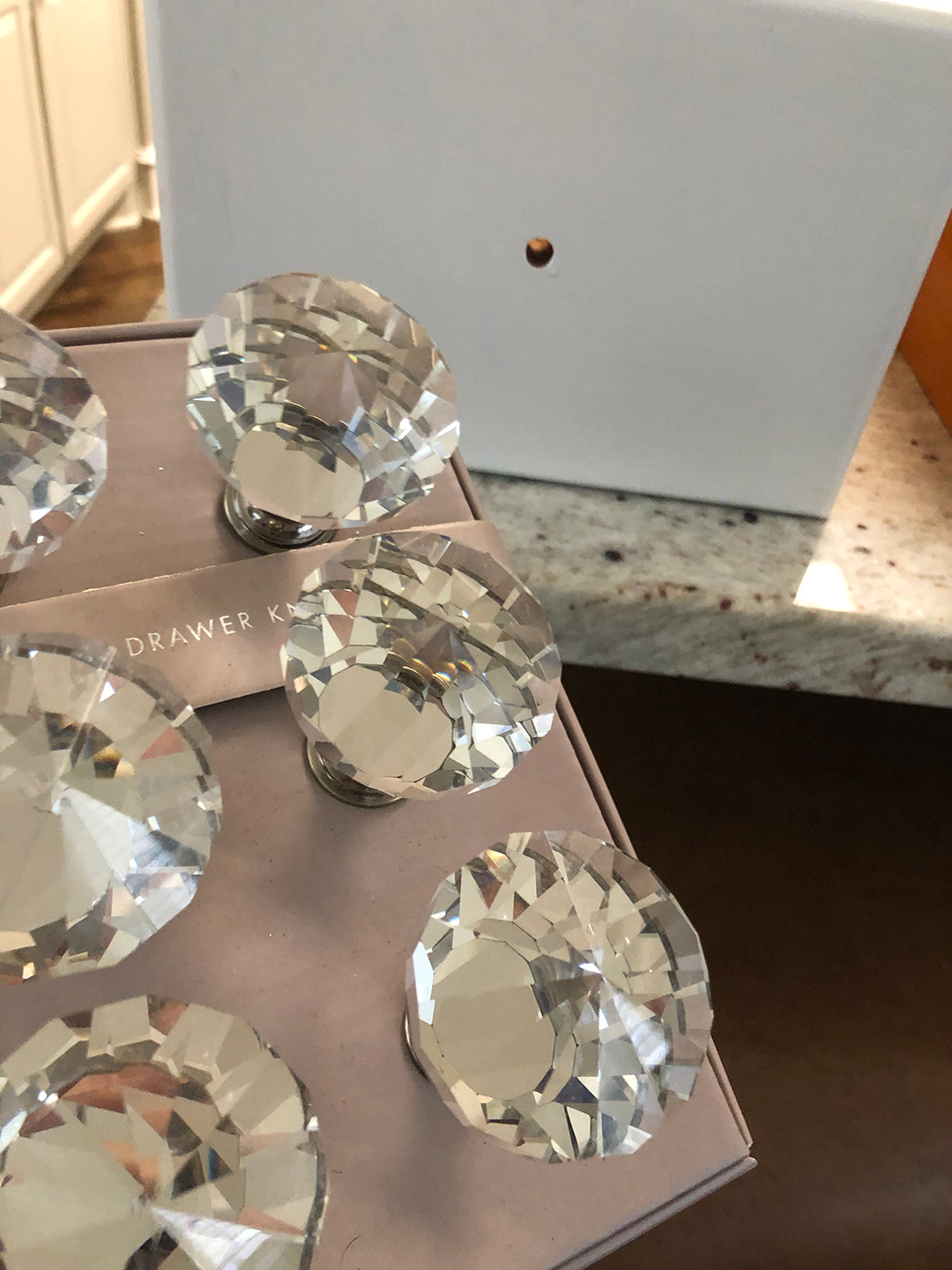 I finished with painting and lining the drawers and swapping out the outdated handles with these cute crystal knobs from Home Goods. As you can see, I am not the only one to love my desk glamup.