When Turano Baking asked me if I was interested in giving away a bread (gift) basket on the blog, I said, "Yes," because I like bread.
We all like bread in this house. No, we love bread.
My favorite way to eat really hearty bread is with butter and a side of wine.
Makes for a pretty simple recipe, but it's what got me through grad school.
Unfortunately, bread has gotten a bad wrap ever since those Atkins dieters hit the scene. And let's not talk bout the gluten-nazis. Sheesh.
It's surprising bread is even still around.
Thankfully, it is. And here's your chance to show bread the love it deserves.
The family at Turano Baking Company believe that you, bread lover you, want simplicity and quality without paying through the nose. They believe that their reasonably priced artisan breads deliver on that theory beautifully. Spending less doesn't mean sacrificing taste.
Turano artisan-style breads are a Chicagoland favorite, but can also be found in your local Aldi stores for less than a cup of Starbucks.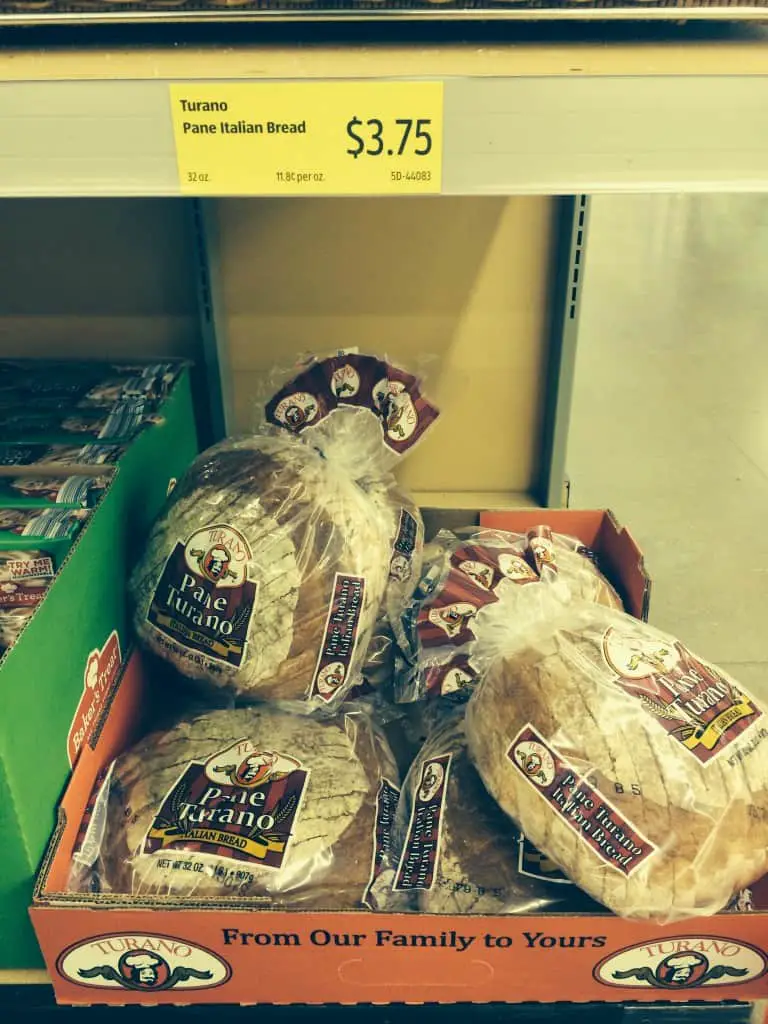 So go grab yourself a loaf of these amazing smelling breads and you too have two ways to embrace the gluten. Way #1) Post in the comments below, your favorite recipe using BREAD. The random winner from the entries below will win a gift basket from Turano Baking!
Way #2: Submit a PHOTO OR a 45 second video of your #turanohack using Pane Turano bread from Aldi to http://www.turano.com/sweepstake and put MommyUpgrade in the comments. If your photo or video wins the best in Texas, then you AND me will win $500 cash and Turano goodies. 🙂 Let's hear it for team MommyUpgrade! Here are some examples (but don't let them freak you out because they are professionally done) from two Dallas local chefs that Turano teamed up with to create 3 videos of delicious meals that don't cost an arm and a (chicken) leg using Aldi ingredients.
Here's where all this gets funny…  Turano sent me 18 pounds of bread to get started.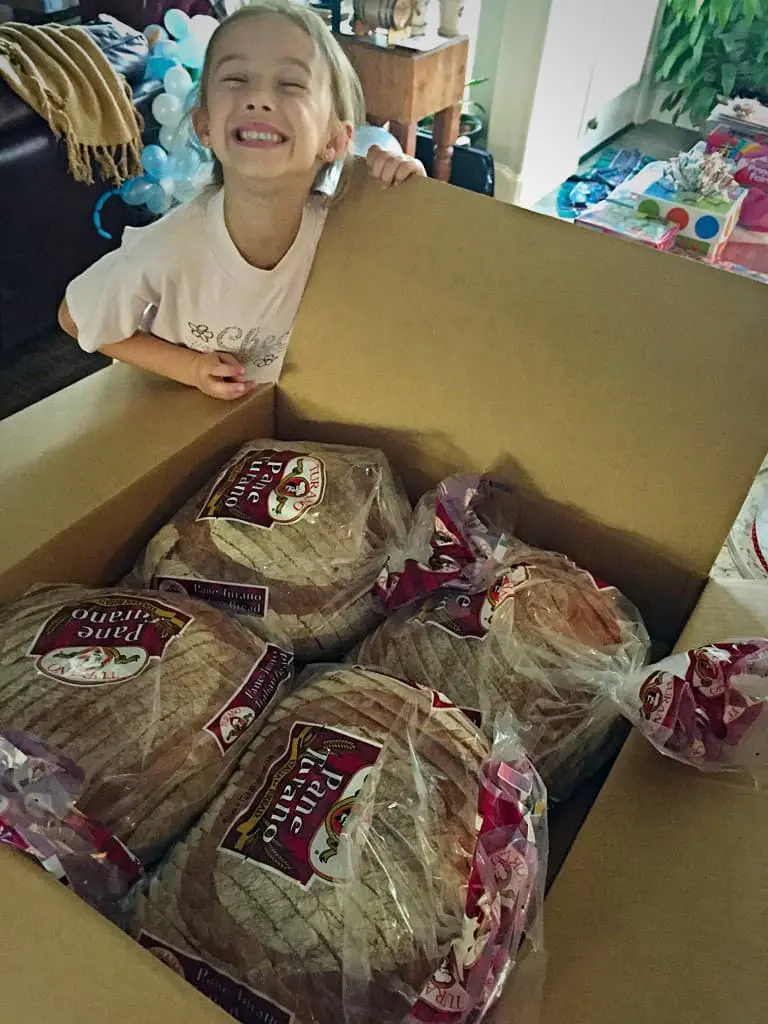 EIGHTEEN POUNDS. In case you're wondering, there's 8 loaves in that box. Note that these loaves are bigger than the Princess Cupcake's smiling face.
That is a LOT of bread, thank goodness it freezes fabulously. HOWEVER… that's a restaurants load of bread to fit in your freezer so I shared it with a few of my neighbors and asked them how they would use it. That same night, I got text messages with photos of Turano teriyaki and cheddar sandwiches,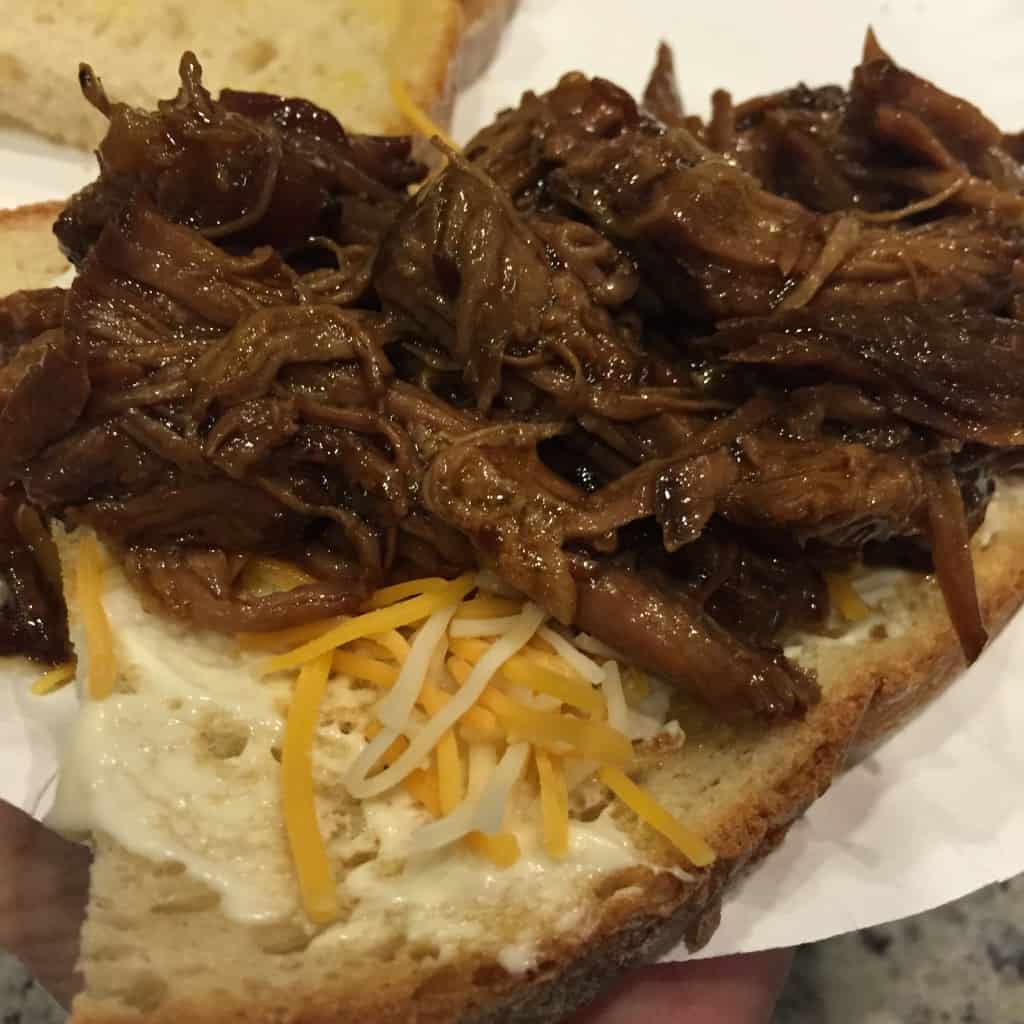 Korean beef BBQ sandwiches, a classic grilled cheese… (that's mine, it was National Grilled Cheese Month!)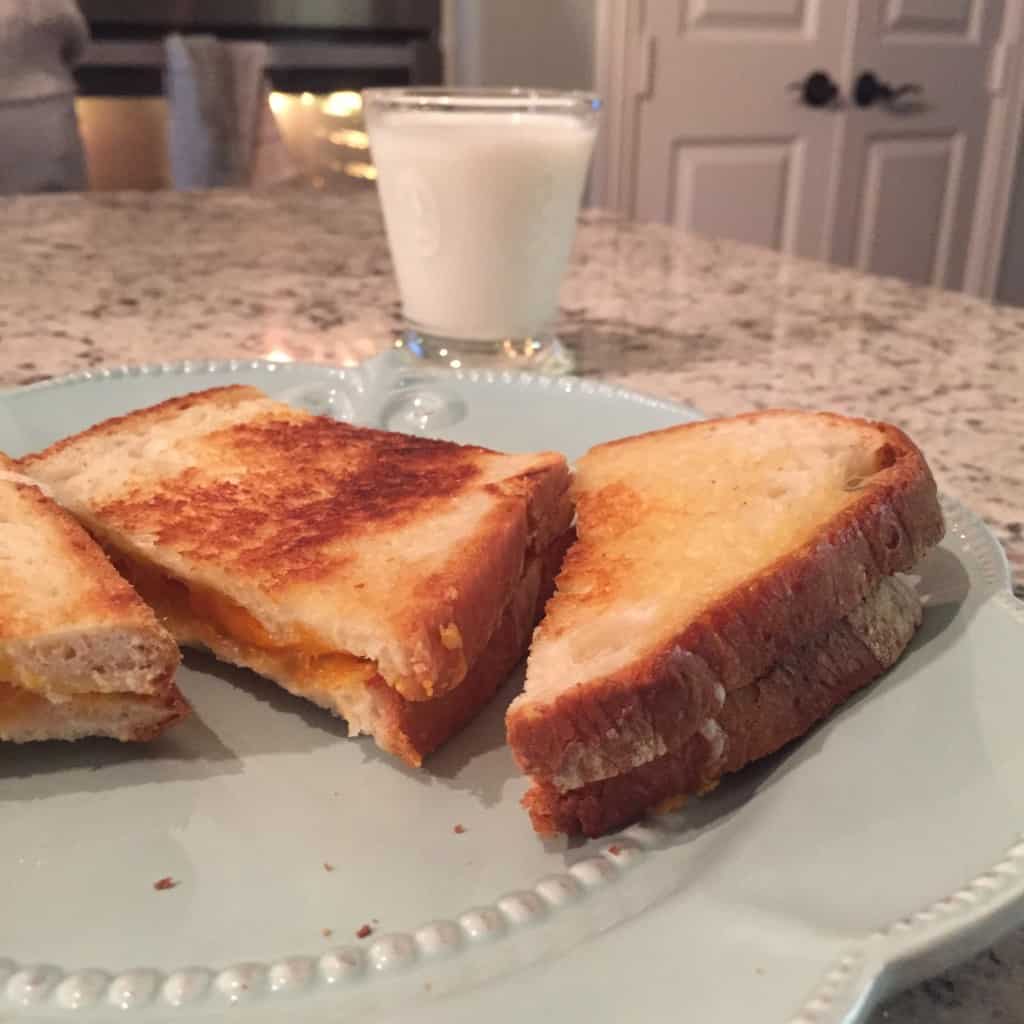 and the next morning I was taunted with some seriously fun cookie-cutter shaped cinnamon sugar toast. (Really, who has time to do that on a school morning?!)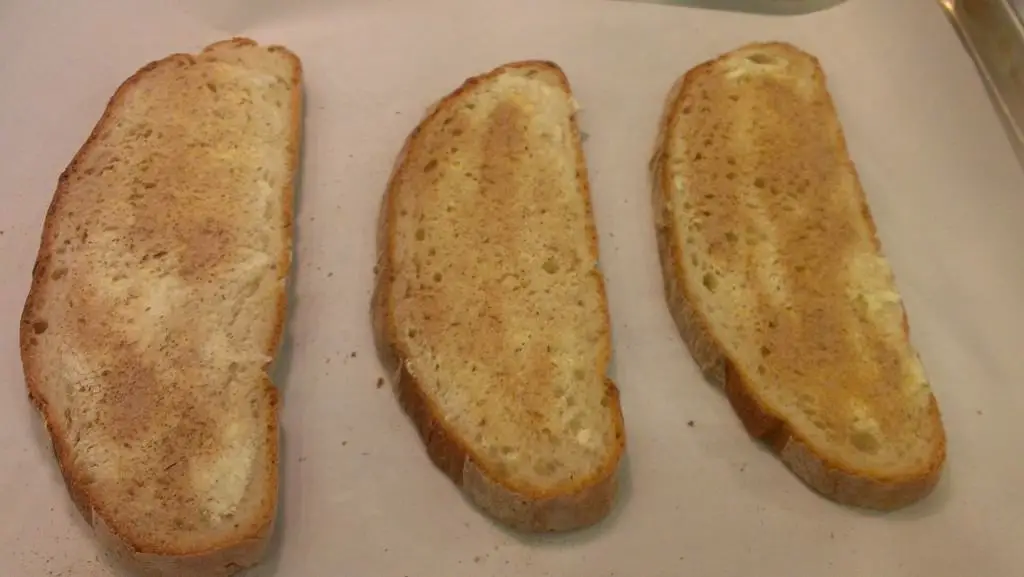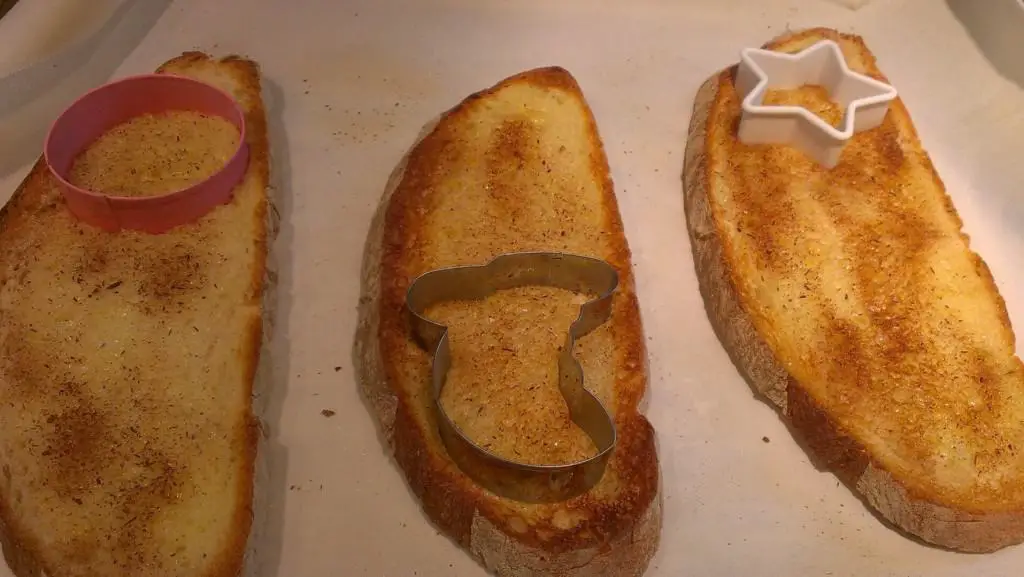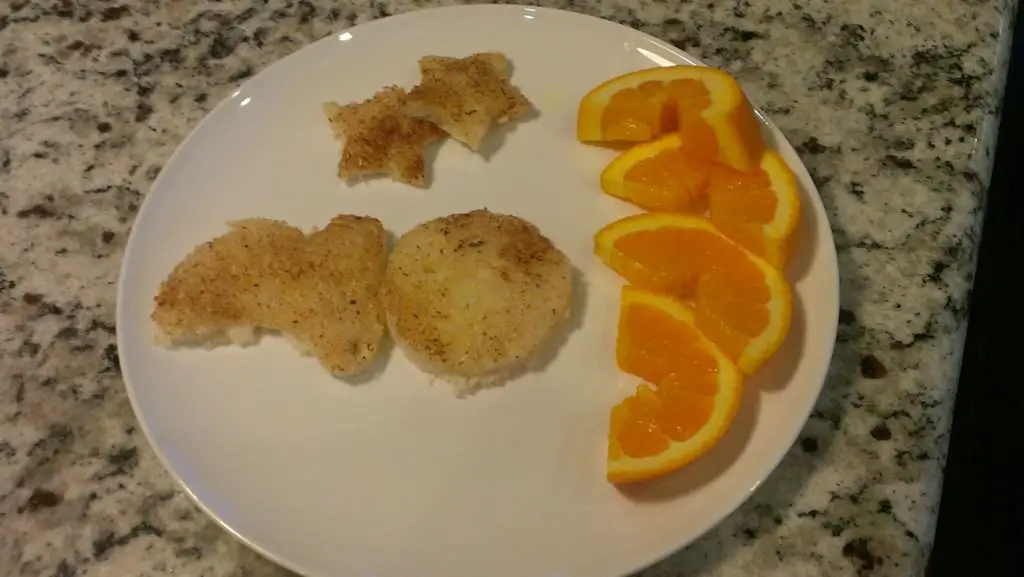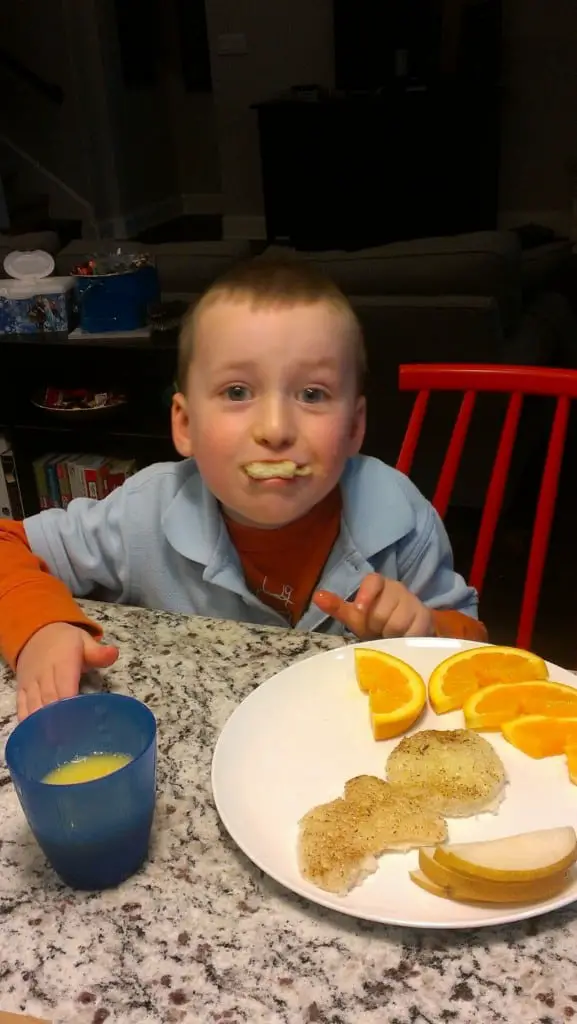 Not shocking that I still have a couple of loaves left, and since Big Daddy nixed buying the pannini maker, I'm punishing him with no more sandwiches. My parents are coming this weekend though, so here's how I'm using my bread: in an overnight blueberry cream cheese french toast bake. Feel free to make it yourself, put it in your video and win us some dough!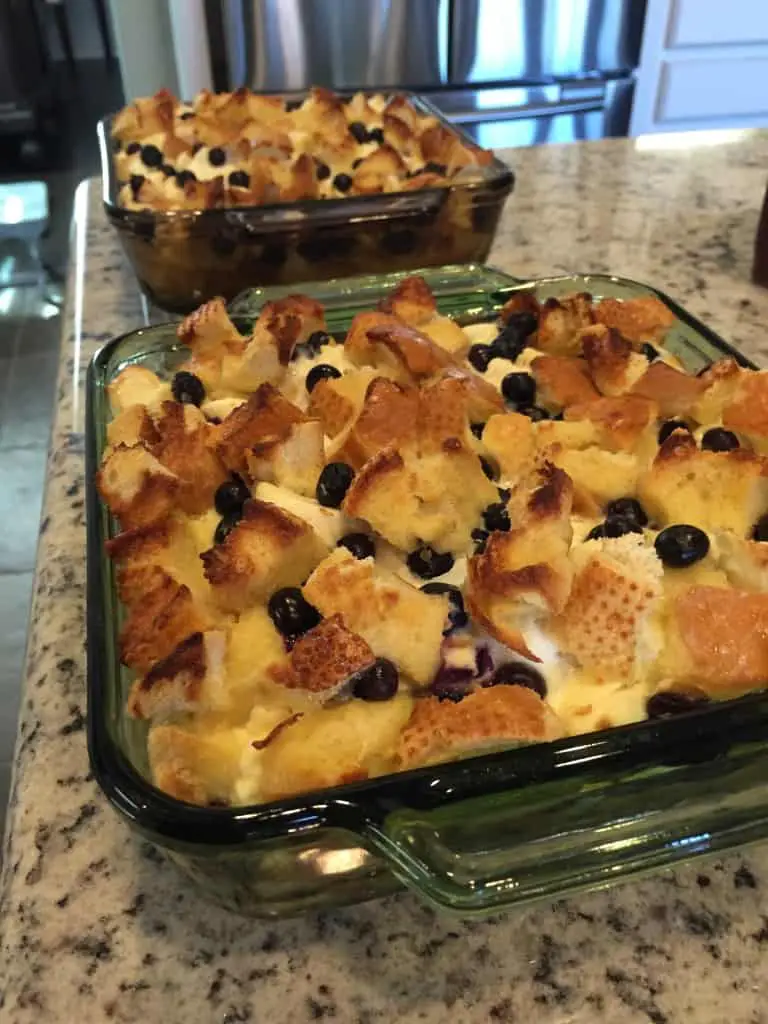 Overnight Blueberry Cream Cheese French Toast Bake
What you need: 
Pane Turano bread – 8 ish slices cubed. You'll have to use your judgement here because it depends on which slices you grab from this round loaf. Some slices are ginormous, others small.
1- 8 oz package of cream cheese
package of blueberries
6 eggs
1/4 cup maple syrup
1 cup whole milk
What you do:
Preheat your oven to 350 degrees. Grease an 8×8 inch pan. Sprinkle half of the bread cubes to cover the bottom of the pan. Take small scoops of the cream cheese and plop them evenly across the top of the bread. Sprinkle the top with the blueberries. Sprinkle the rest of the bread cubes on top of the blueberries. In a separate bowl, mix together the eggs, syrup and milk. Pour the wet ingredients over the bread cubes. Cover with foil and chill overnight. Bake covered for 30 minutes, then uncover and bake for 30 more until it puffs up and is a golden brown. Serve with blueberry or maple syrup, or just a springing of powdered sugar on top.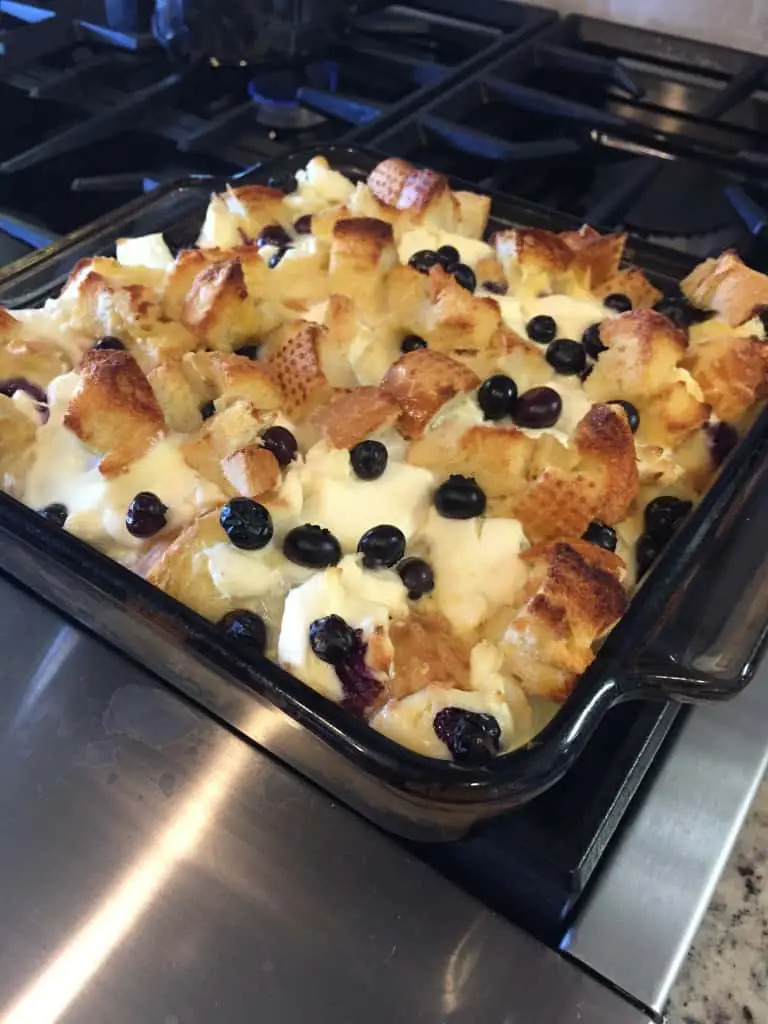 Inspired? You have until April 26th to submit your recipes below for a Turano gift basket, and until April 30th for the official #TuranoHack contest.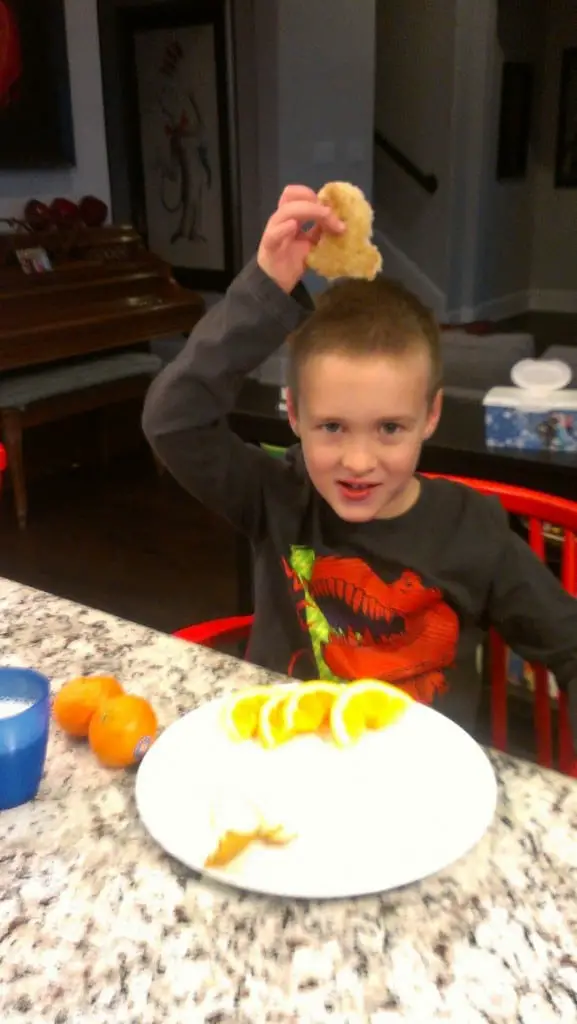 Clearly from the above post, I was supplied with a rather generous supply of bread for this post, and for that and their prize package, I am grateful. All opinions are my own. Turano Baking Company will award the winner of my blog contest their prize and it will ship from Turano.