When my girl was little, she would take all the Bigelow tea bags out of the boxes to make beds for her tiny toys. I thought it was pretty smart, and everything was contained. Obviously she was born too early because at 11, she's missed the Tiny Tukkins craze and their quest for adorable domination.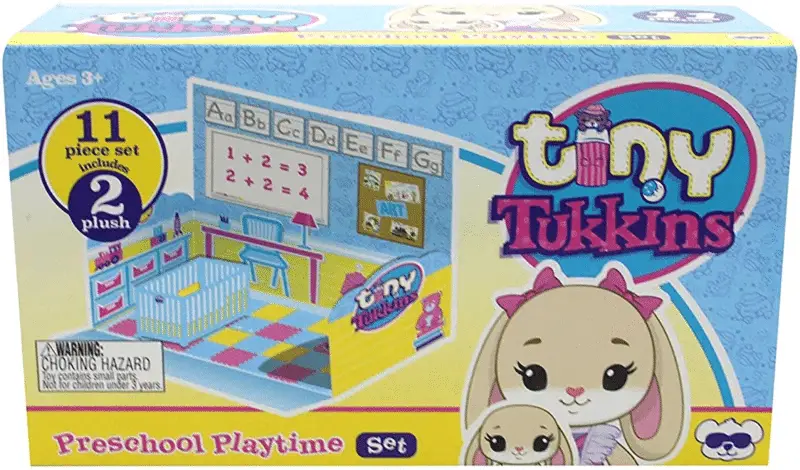 What are Tiny Tukkins? They are simply the cutest little plushies from the Beverly Hills Teddy Bear Company! They fit in your hand or pocket so your new best friend can come with you anytime (Bonus mom, it will fit in your purse!) All the Tiny Tukkins all come with a crib-like bed, blanket, and accessories. There are three collections you can choose from though. Tiny Tukkins are available in blind packs which are the playcribs, the playsets which has a self-contained playroom, and even a play house. AND, they have a digital world that you can dive into and follow their stories! (Find their videos here.)
I received two of the playsets to play with – ahem, review: the preschool playtime playset featuring a mama and baby bunny, and the cuddle and play playset featuring the mama fox and her baby. All are fashionably accessorized with either toys or clothing items, and will speak to the under 10 year-old girl's desire to nurture. This is way cheaper than a hamster so I say buy one of each.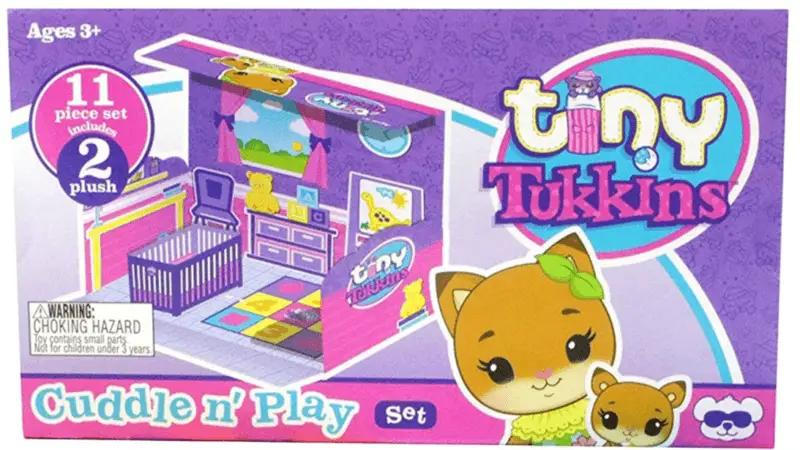 Both sets were totally stinkin' cute. Even 50 year old me felt compelled to put my new little friends to bed when I was done talking with them, I mean, inspecting them.
These playsets come as a magnetic box so that when you're done playing with the adorable characters, they tuck right inside for safe-keeping. The walls of the box unfold and are printed with illustrated scenic backgrounds that encourage imaginative play.
The Tiny Tukkins received an award for Toy of the Year at the "Toy Oscars of the Toy Industry," likely for the combination of ingenious design, both concept and appearance.
You can find the Tiny Tukkins at major retailers OR you can win one of the two playsets that we're giving away for Blessings Week! Enter below:
[rafflepress id="16″]