I love GrandInRoad.com, especially their holiday décor. I mean LOVE it. Like I want everything on their pages – but I can't afford it. Thankfully, sometimes I see something on there that is so outrageously priced, I can easily get the look for less.
Like this. I am head over heels with these decorative Halloween pumpkins in their Fall décor collection.
Not so in love with the $39 price each. Yeah, not happening for this blogger on a budget.
This one is my lovie.
So here's my version of a black and gold decorative Halloween pumpkin for a fraction of the price. In fact, I made it for less than $15.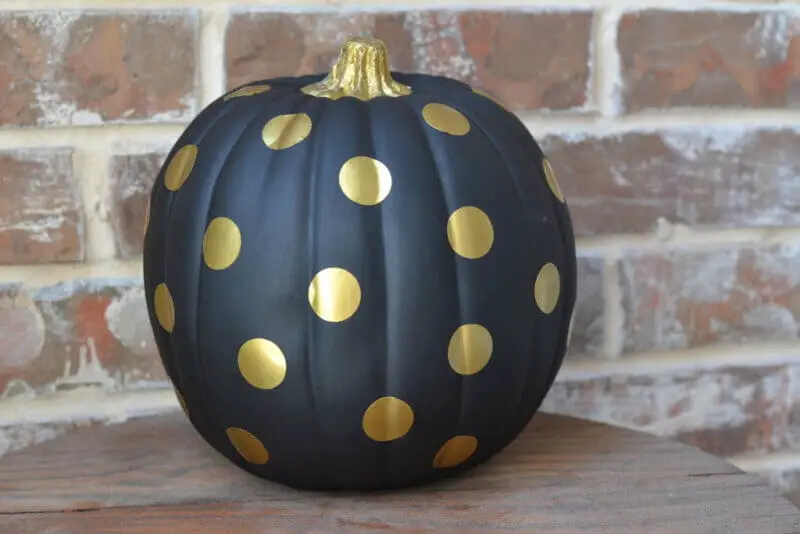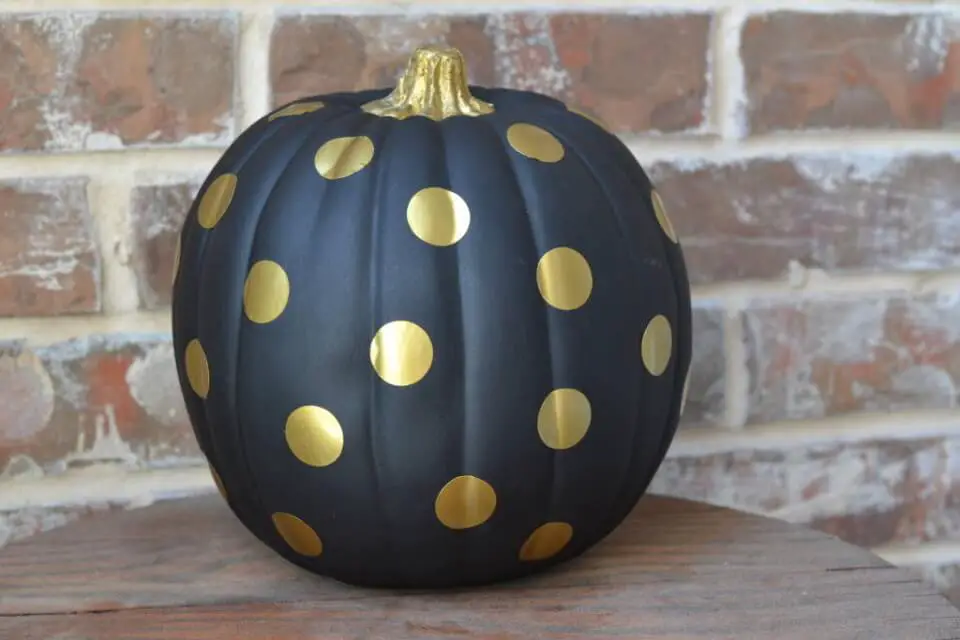 Here's what you need:
Chalkboard pumpkin – available at Michael's. Was 40% off when I got it. This is the same 9″ size as the Grand In Road pumpkin.
Metallic gold paint – also available at Michael's. I had mine leftover already from a previous project.
Gold vinyl. I ordered mine from Expressions Vinyl. It arrived in 3 days and was only $1.99 for a 12" x 24" a sheet (other sizes available).
Here's what you do:
Paint the stem of your pumpkin gold.
Cut you circles from the vinyl. I used my silhouette, but you could easily use a paper punch. These circles are just under 1″ each and I used 41 of them.
Stick the vinyl to the pumpkin.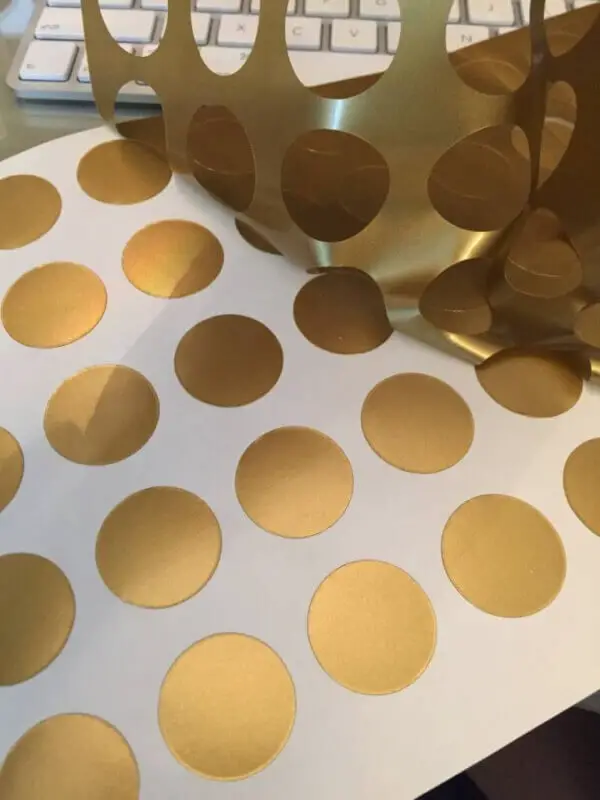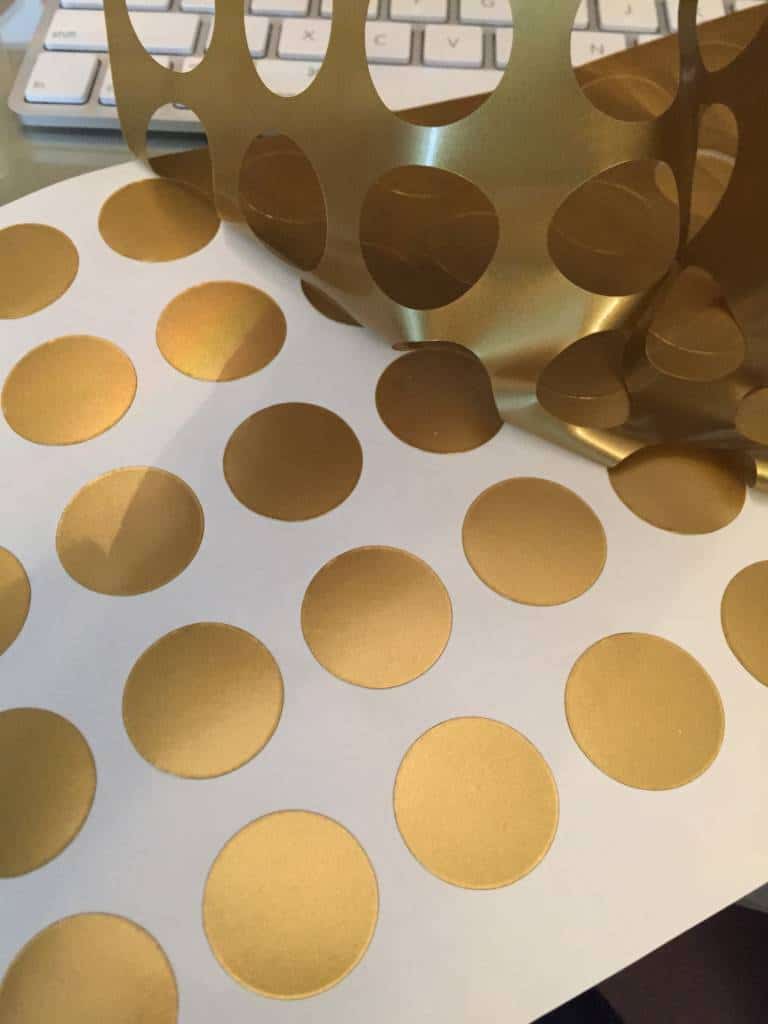 Seriously. Could it be any easier for less than half the cost? Okay, so theirs weighs 3 pounds and mine barely one pound, but for the price, I'm totally happy with it.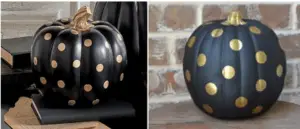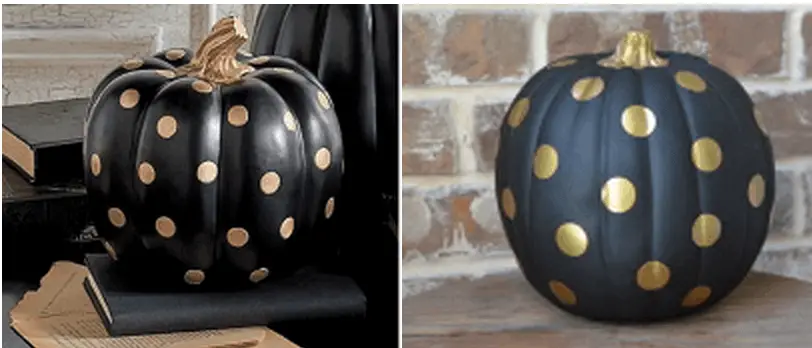 Tune in later this week. I'll have another Fall decorating look for less for you.