What does a frustrated corporate lawyer do to unwind? He goes home and builds with LEGOs.
At least, that's how internationally-renown LEGO artist Nathan Sawaya passions began. The Los Angeles based artist debuted his The Art of the Brick installation at The Perot Museum of Nature and Science this week and it's definitely one that any parent who's ever stepped on a LEGO by accident should see. The jaw-dropping creativity on display will make you appreciate the potential behind every single one of those little pain-inducing plastic bricks.
As you might imagine, corporate lawyer to full-time artist is a jump. Nathan's circle were disbelieving that he could make a career of LEGO art, and well,  he fueled the energy from those critics into even more art. Here's a remarkable piece that embodies the limiting beliefs that others may extend on your dreams.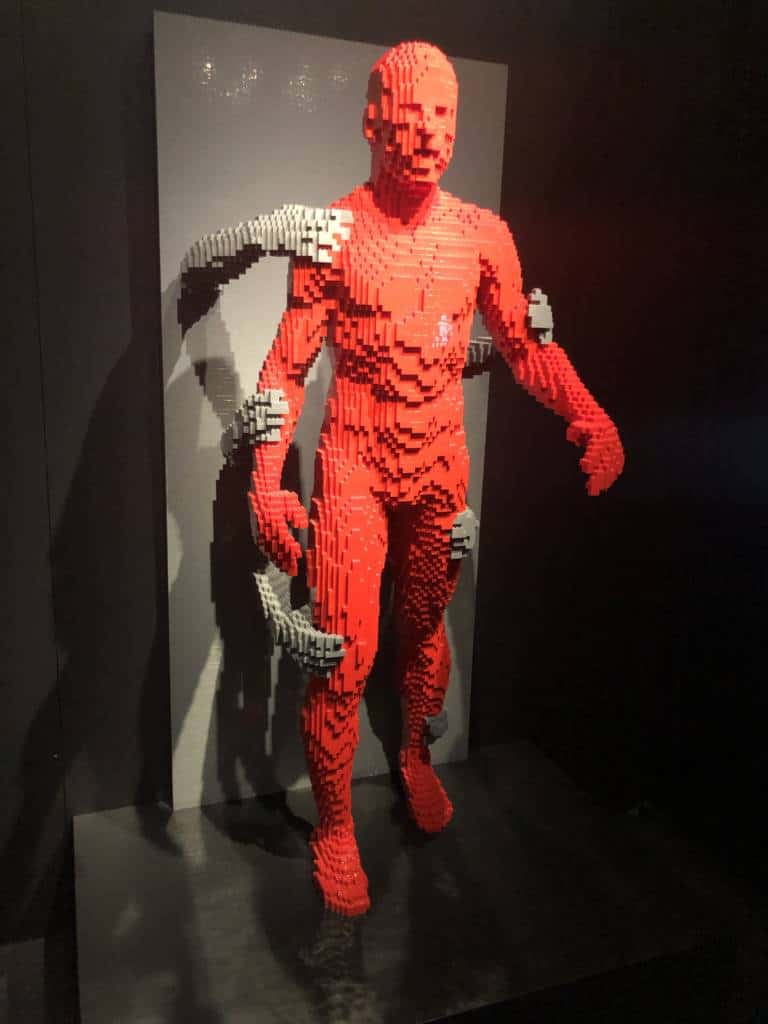 But don't think that these classic LEGO statues are only for adults…  I mean, sure,  the bigs will instantly recognize the famous statues and classic works of art…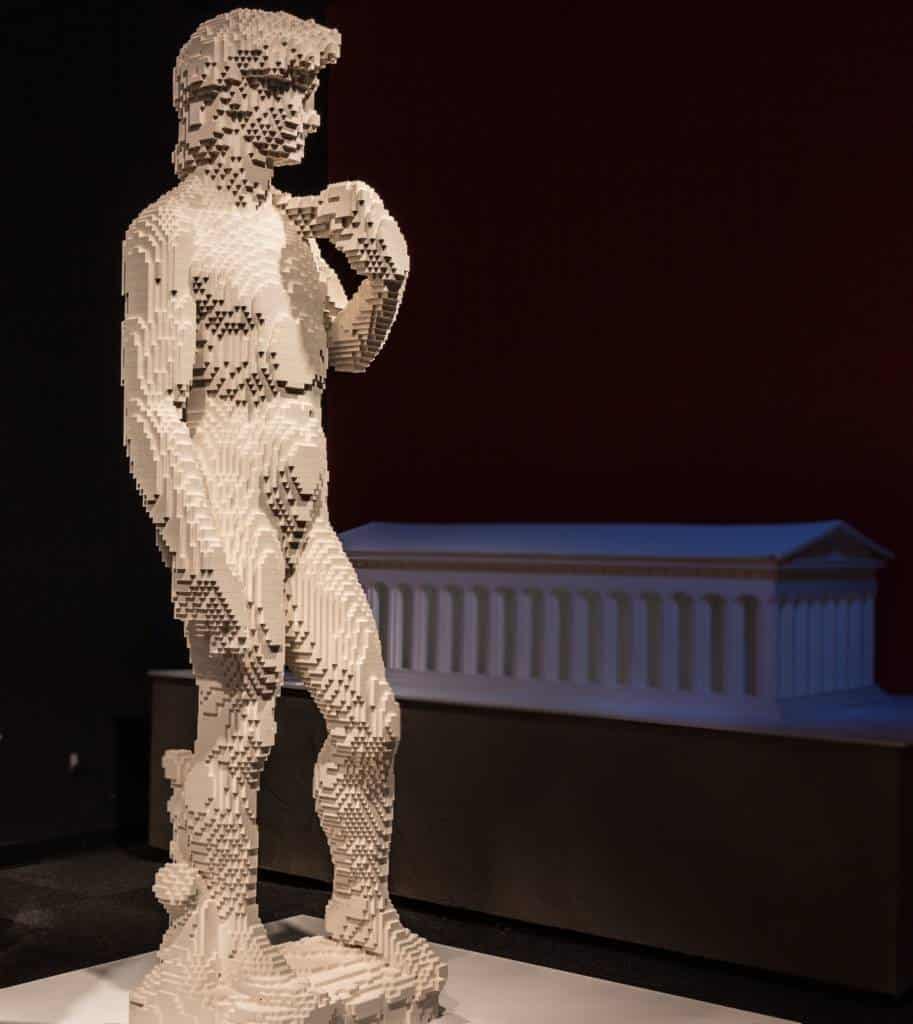 But there's something for the little ones too, like a T-Rex.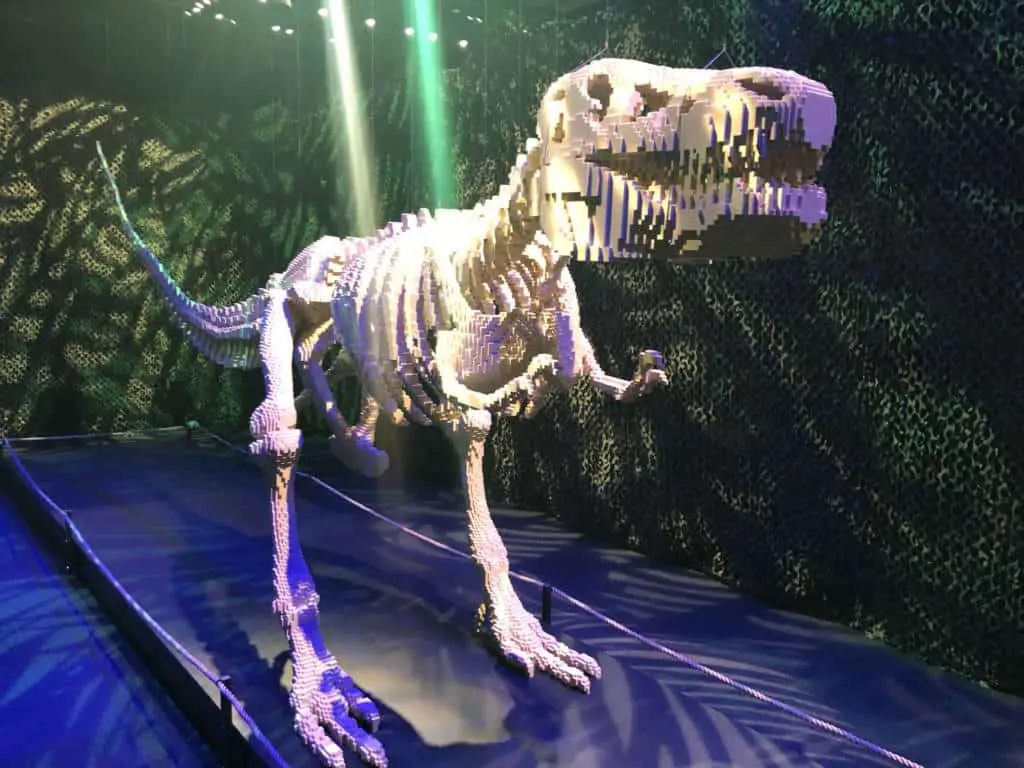 And the Dallas Pegasus, which by the way, if you guess the correct number of bricks you may win a Premium Family Membership to the Perot Museum!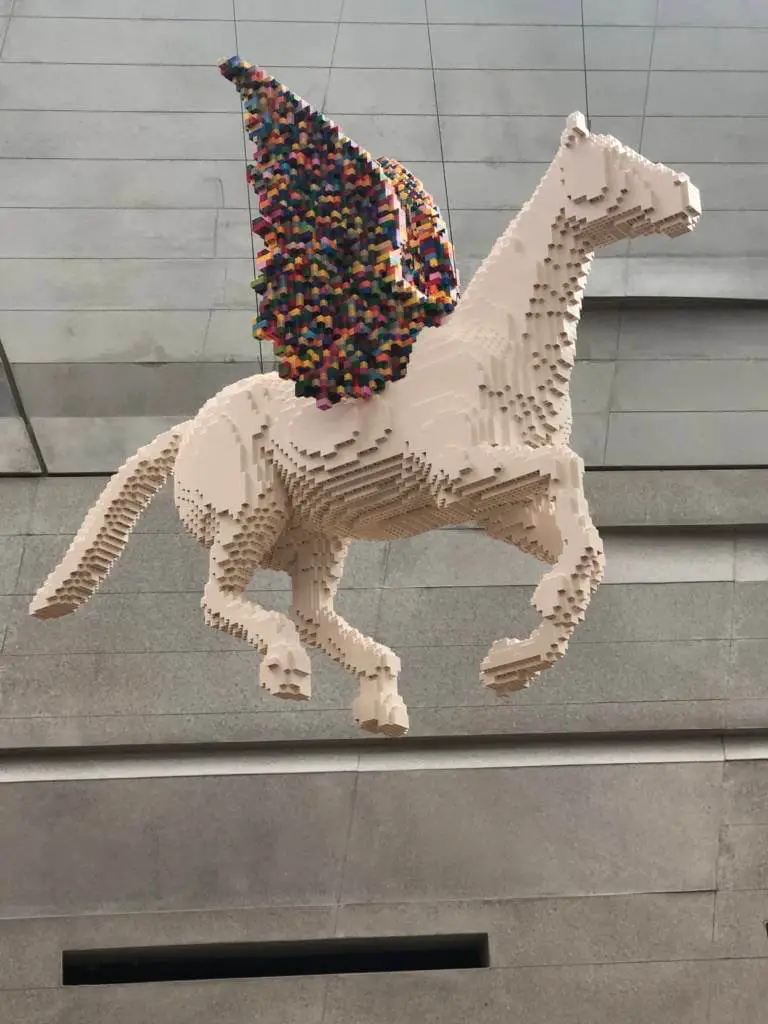 It's easy to understand why CNN calls this a must-see exhibition. See my video below where I ask Nathan the ONE question that every Mom wants to know… (at 3:21).
[embedyt] https://www.youtube.com/watch?v=QONP-Nd2bx4[/embedyt]
So of all these amazing works of art, which is Nathan's favorite? According to him, "It's always the one I'm working on now." His ultimate goal is to inspire more art — and you can do just that at the end of the exhibit where there is a hands-on creative space called The Science of the Brick. Guests can experience challenge stations where they unlock their inner engineers, architects and artists to let their imaginations run free. The creative space promotes STEAM (science, technology, engineering, art, and math) learning for all ages.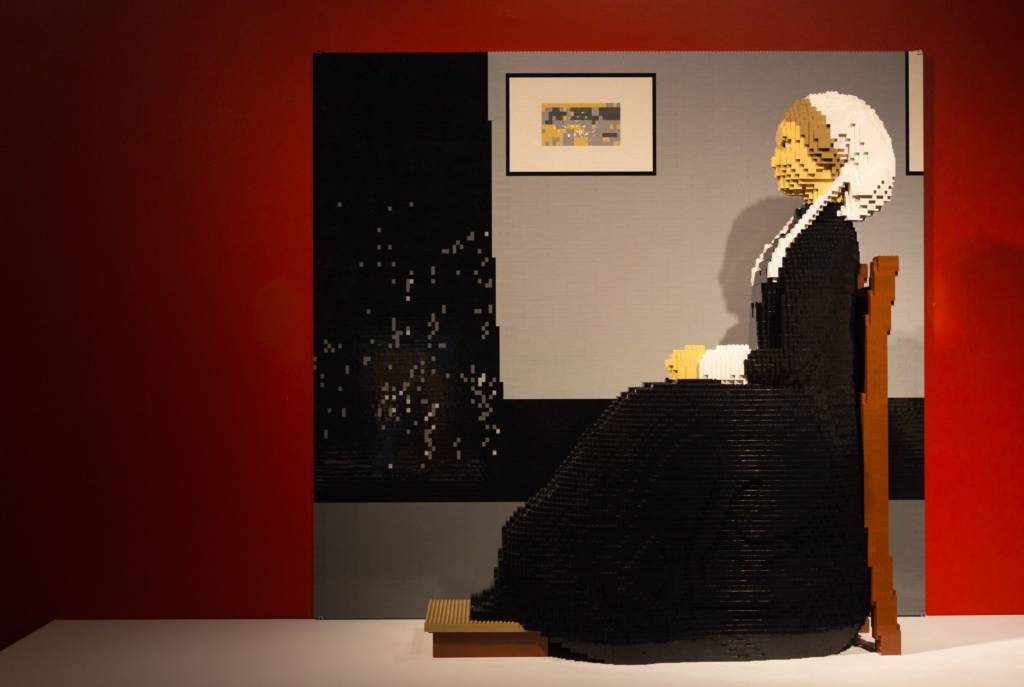 Receiving rave reviews from its other national tour stops, this critically acclaimed traveling exhibition touts THE LARGEST and most elaborate display of works constructed using only LEGO® bricks.
Presented in English and Spanish, the exhibition runs Feb. 23-Aug. 18, 2019.
"LEGO bricks are a beloved learn-through-play staple in so many children's lives. The exhibition elevates a classic toy into the interesting realm of art and science resulting in something meaningful, educational and awe-inspiring."

– Dr. Linda Silver, Eugene McDermott Chief Executive Officer of the Perot Museum
NOTE: The Art of the Brick requires a surcharge of $10 for adults (13-64) and seniors (65+), $8 for youth (2-12) and FREE for children under 2. Member tickets are $7 for all age levels.
For ticket information, parking maps and other details visit perotmuseum.org or call 214-428-5555.