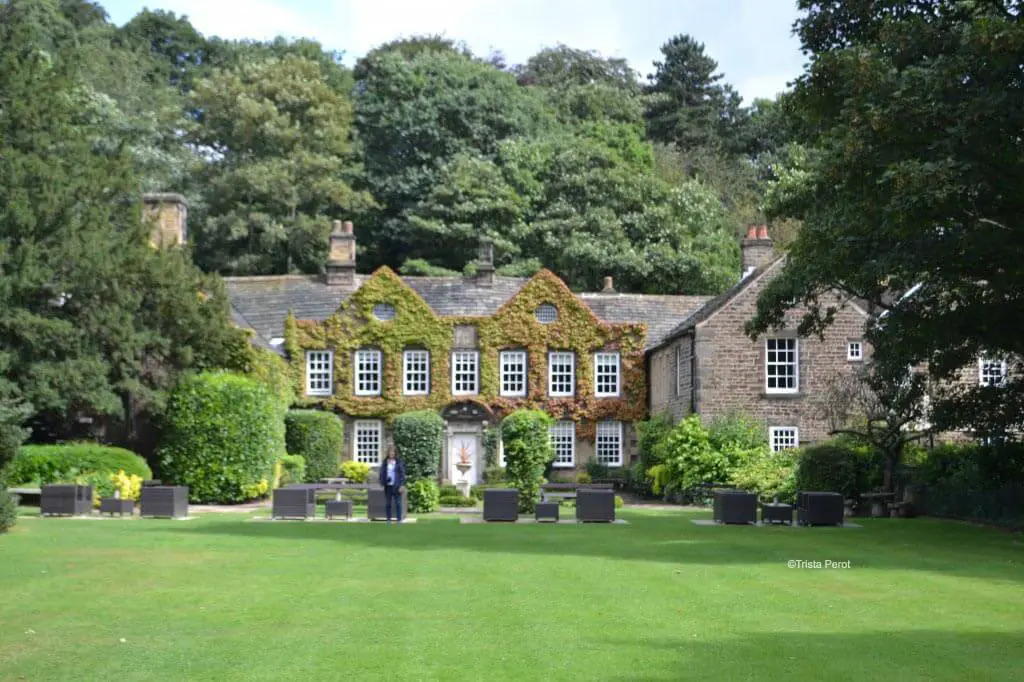 If I ever tell you that I'm going off the grid and I have a passport hidden behind my back, there's a pretty good chance that I may be on my way to the Whitley Hall Hotel in Sheffield, England.
I know, you think… not the beach? Not the mountains?
No. I want to go back to Sheffield.
Well, not Sheffield exactly, just this hotel. In truth, we weren't all that impressed with the horrendous Sheffield traffic to get from one side to another so I doubt I'd be inspired to explore the town if even given the chance. Sheffield's Whitley Hall Hotel was merely just a stop on our journey from Scotland to Gorleston On the Sea, but was so quintessentially English and hidden, it felt as though we stumbled upon a secret respite that only the wealthy share amongst themselves.
Nestled in South Yorkshire at the base of a foliage-covered, one lane (by American standards) hilly road, the ivy-clad Whitley Hall emerges from the woods as a haven for weary travelers – classy weary travelers. This impressive Tudor stone mansion has stood the test of time, you can't help but crave its 600+ year old history as you cross through the lobby doors.
With 32 en-suite bedrooms, this was the hotel I had been waiting for! Gigantic fluffy pillows, a decadent comforter, rich traditional but fashionable furnishings, a lakeside view — I fell in love from the moment I opened the door to our lake view room, even before I discovered the robes and glasses of port they had waiting for our arrival.
I was perfectly content right where I was, but the rest of the family wanted to take in more of the hotel so we ventured about.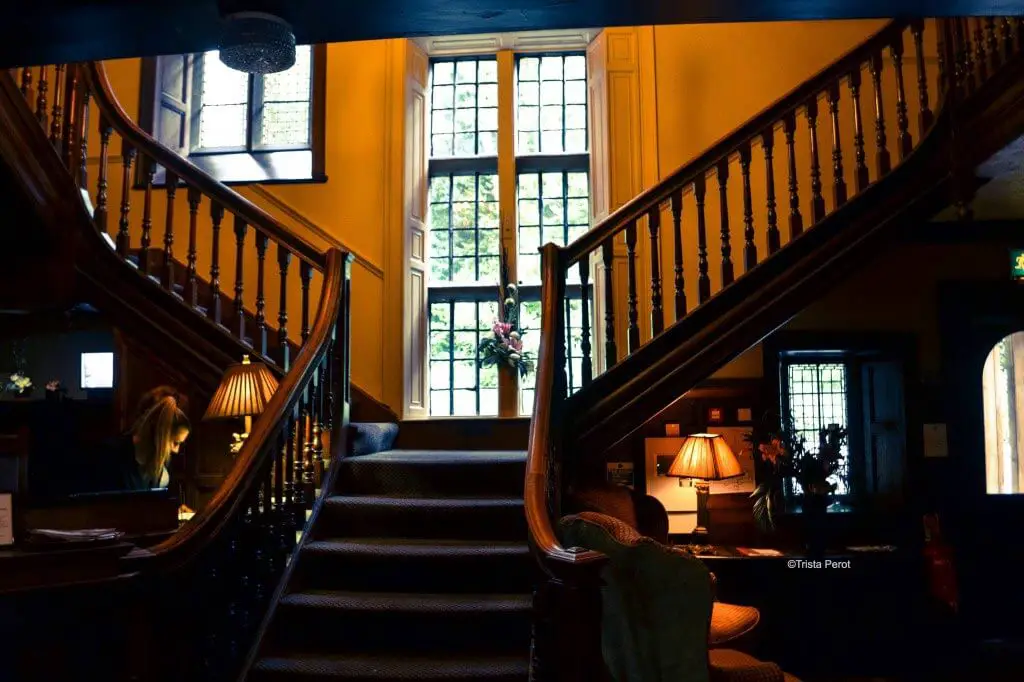 The hotel has been pieced together through the ages, so it has a delightful maze snaking up and down the great arching staircase to get back to the main lobby. We had two options: formal dinner in the dining room (dress code required) or pub food in the priest hole. We jumped at the latter.
Quite literally, we sat in the priest hole enjoying our meal simultaneously envisioning how it was the earliest iteration of safe rooms: once a hiding place for Roman Catholic priests during their religious prosecution in the latter half of the 1500's.
Whitley Hall's character doesn't end there. Its 16th century charm exudes inside and out. We also discovered that it's commonly thought that Mary Queen of Scots over-nighted here during her enslavement. Also of interest, one of the owners who passed away in the hotel was so obese, that he couldn't be removed from the room through the doorway. A hole in the floor was cut out to lower his body down and out of the building!
I know what you're thinking — and I was too. With a building THAT old, surely it was haunted SOMEWHERE! I inquired with the front desk, and was told that some – possibly many — have recalled stories of ghosts in one of the suites.
"Do you believe it?" I asked the front desk girl who patiently had been answering my many tourist-type questions throughout our stay.
"No. I don't believe in ghosts," she said.
I couldn't leave it alone. "Really? Would you stay in THAT room?"
She smiled, "Not on your life."
If there are ghosts at the Whitley Hall Hotel, they chose to leave me alone that night. It was the best I'd slept since leaving Dallas, and let me tell you, moms put a high value on sleep. I'd highly recommend staying at this haute historic hotel if you're in the Sheffield area, and despite the decidedly upscale feel, it's priced reasonably. See more about the hotel and make your reservations here.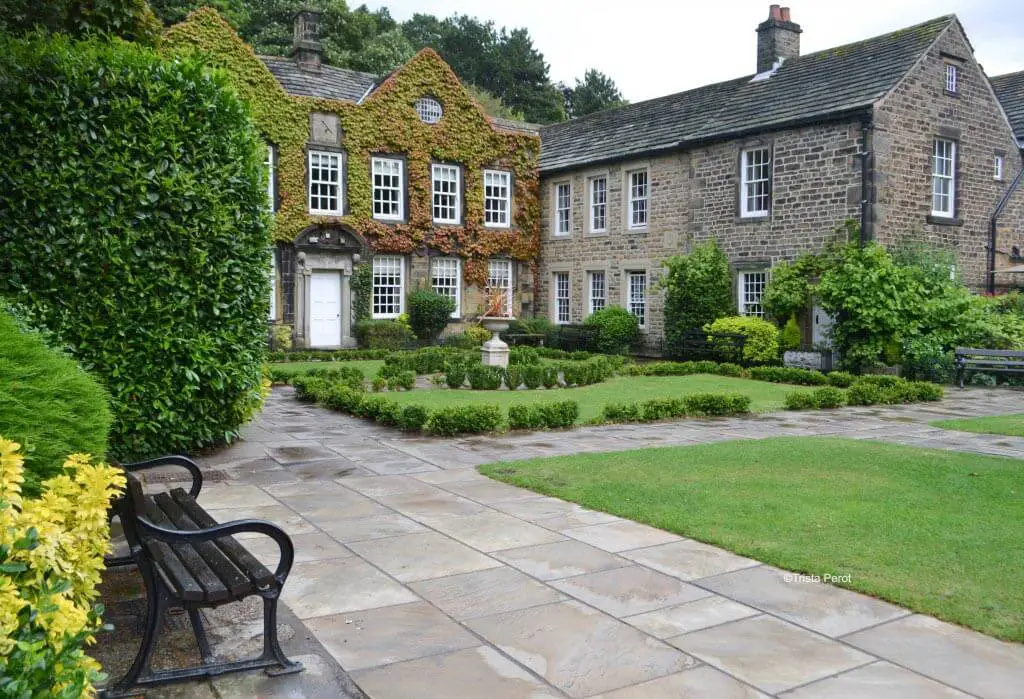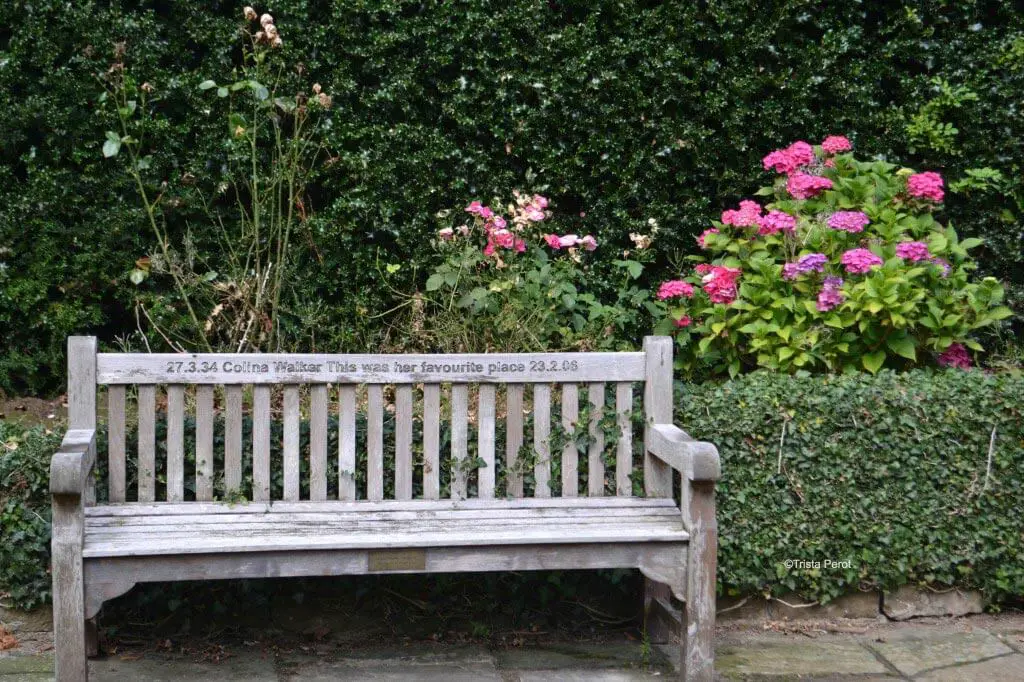 PS – You'll need to use care on the grounds as not to disturb the resident peacock family. Look at those cute babies!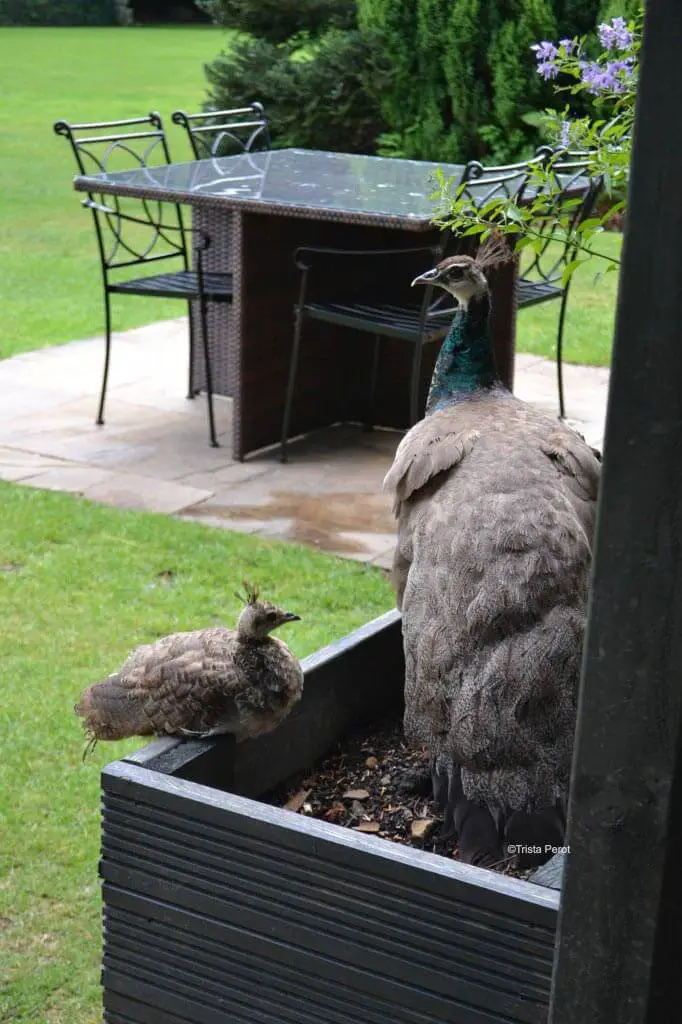 You'll quickly learn they indeed rule the roost – and they'll try to get in your room.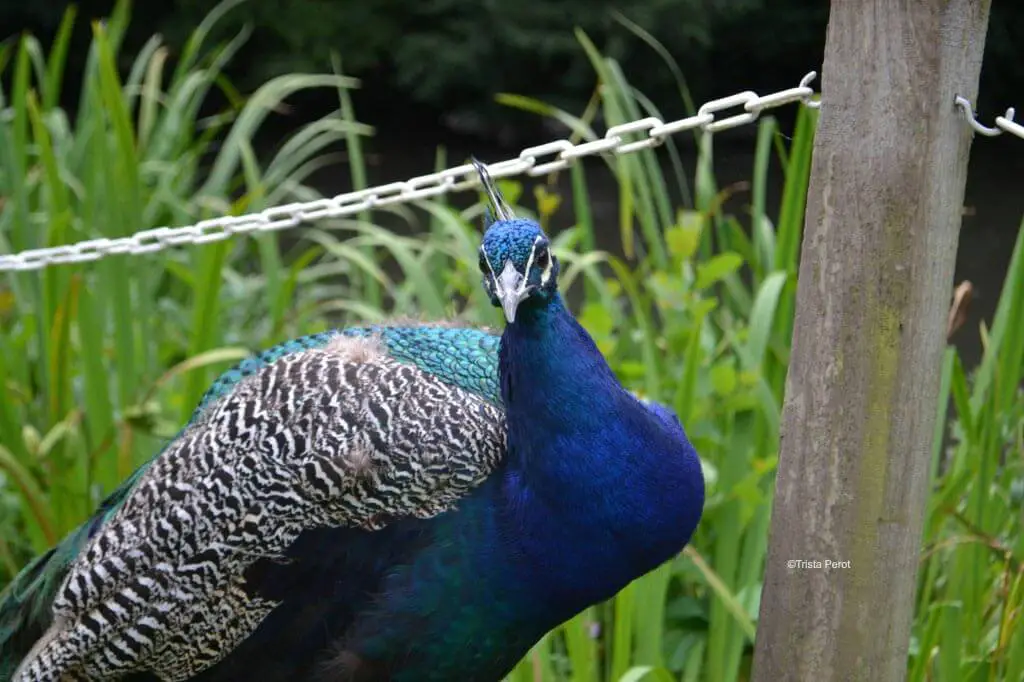 PPS – I'd like to take credit for discovering this English gem, but I can't. I had the help of my friend Lauren who is a travel guide expert and author of this gorgeous blog, AspiringKennedy.com. A Dallas ex-pat living in London, Lauren recounts her storybook trips through Europe with breathtaking photos and witty stories. Basically, my wanderlust is kept at bay by escaping into the pages of her blog.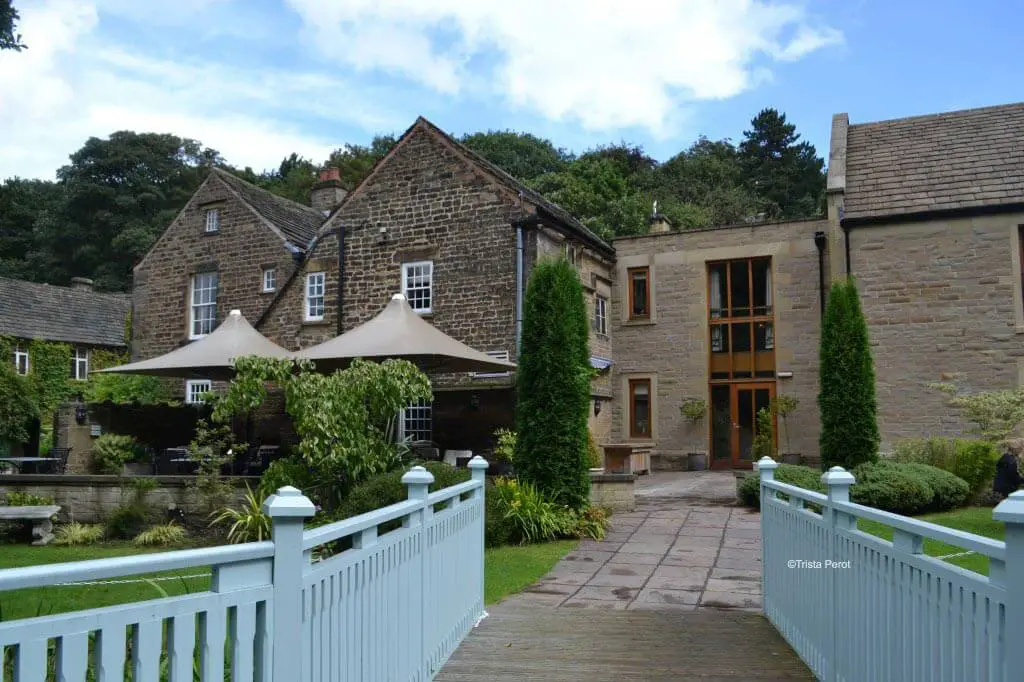 More photos of Whitley Hall Hotel on my flickr album here. Sorry not a whole lot of the interior as it was classically dark inside but you can see a full professional gallery on their website.